Super Soft Butter and Beer 1 hour Dinner Rolls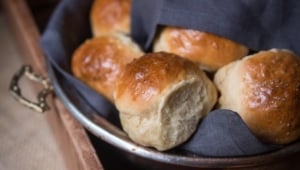 Super Soft Butter and Beer 1 hour Dinner Rolls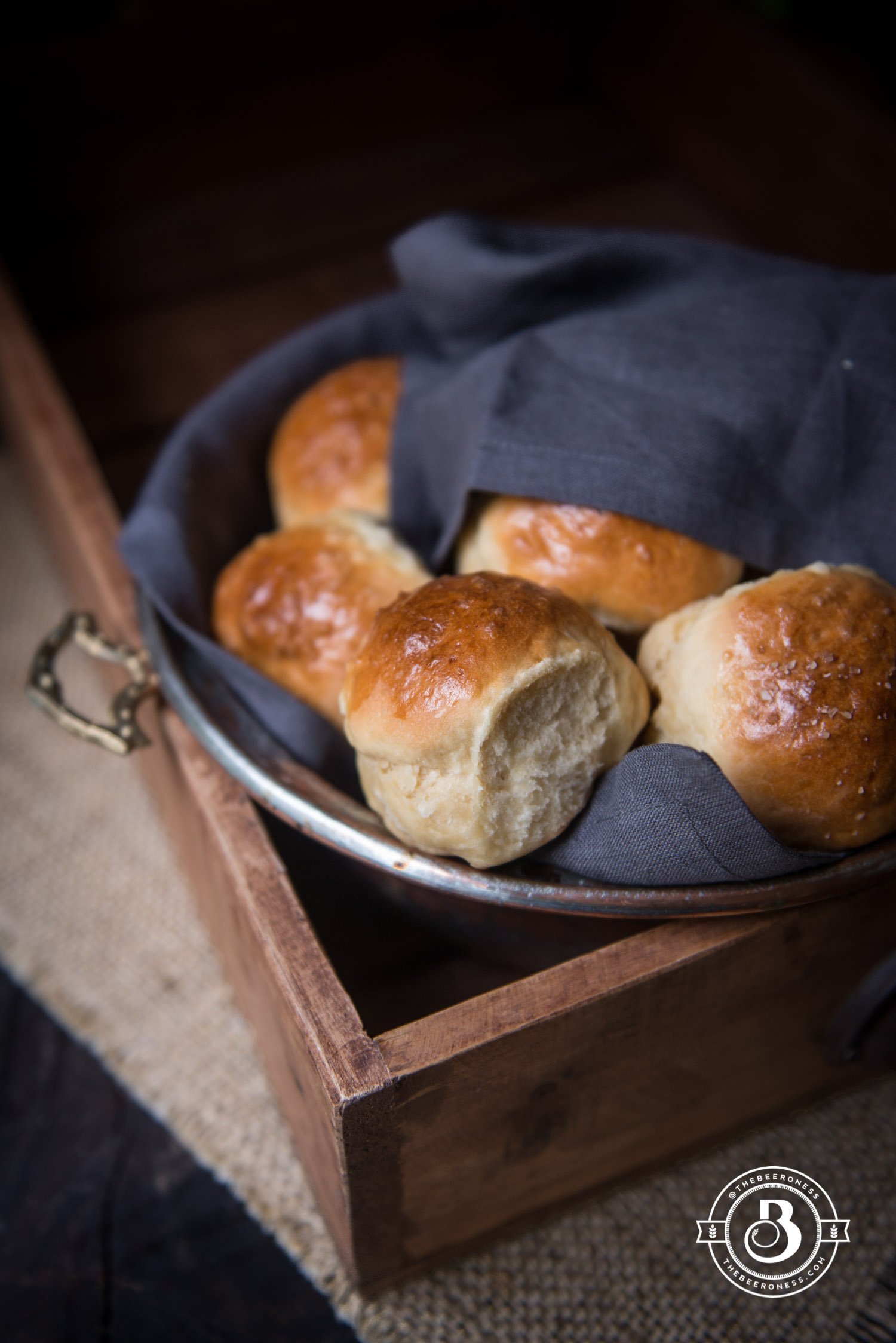 Are you ready? Take a deep breath because you don't have a choice, the holidays and all that goes with them, are upon us. Let's take a second to inventory this upcoming Q4 on a personal level, shall we? Of course we should, we like doing things like this.
Let's pretend like we like excel spreadsheets (ok, maybe you do, they make me break out in hives), and make some columns. First up, the good stuff! (always start with the good stuff).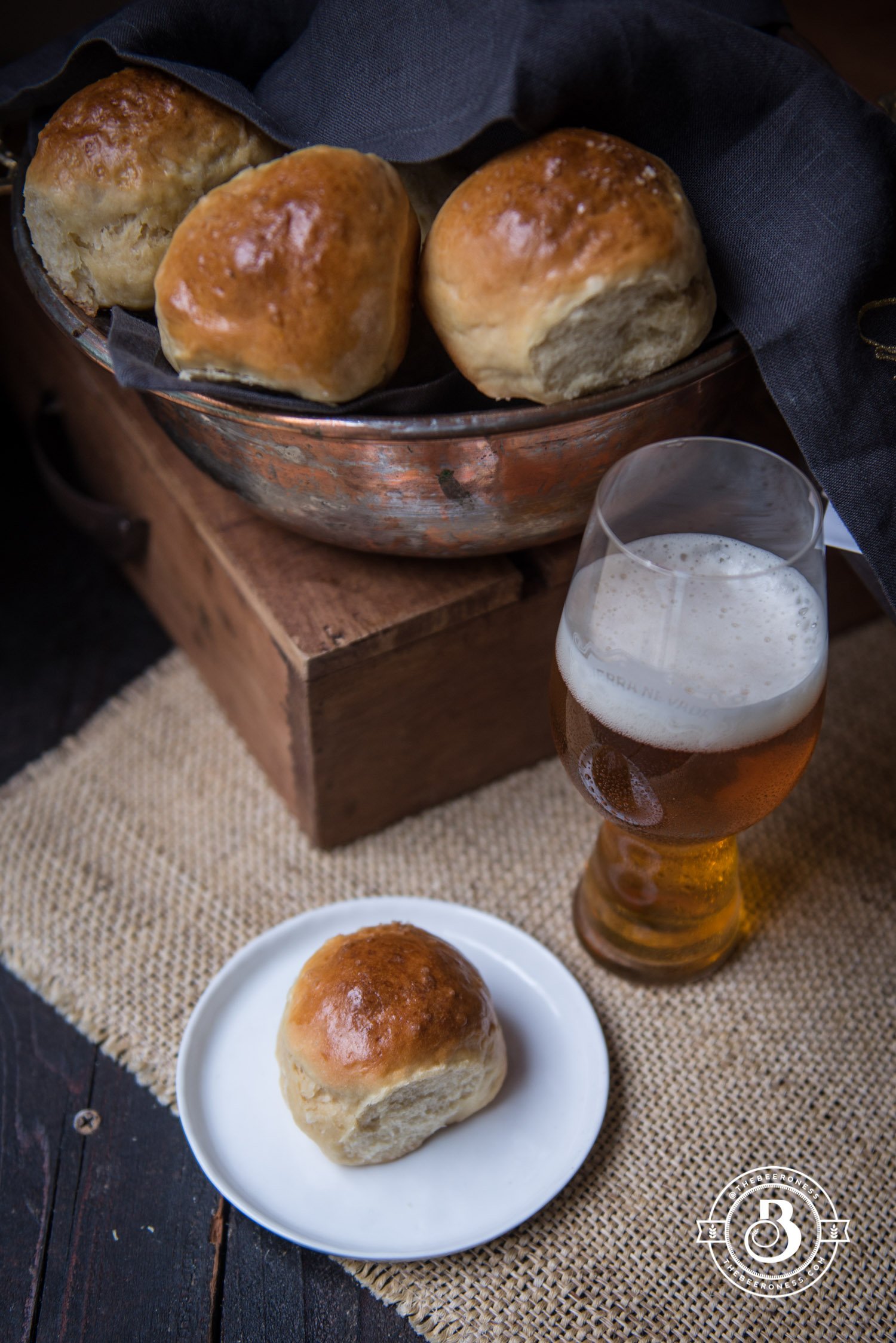 The first snowfall; the majestic, glorious, wonder of little, frozen flakes of water floating to the ground like natures glitter. The smell of a winter evening spiked with the glow of a fireplace. Or better yet, a fire PIT in your backyard, and there is hot cocoa (boozy, obviously)! See, good stuff. Lots of good stuff.
Food. Winter food is amazing. Big, steamy bowls of spicy ramen. Roast chicken. A big pot of spicy chipotle chili.
Beer! We are now in the dessert of the beer season. Barrel aged beers are coming at us with a vengeance and they're excellent for winter and that fire pit in your backyard. Invite your friends over, it's perfect.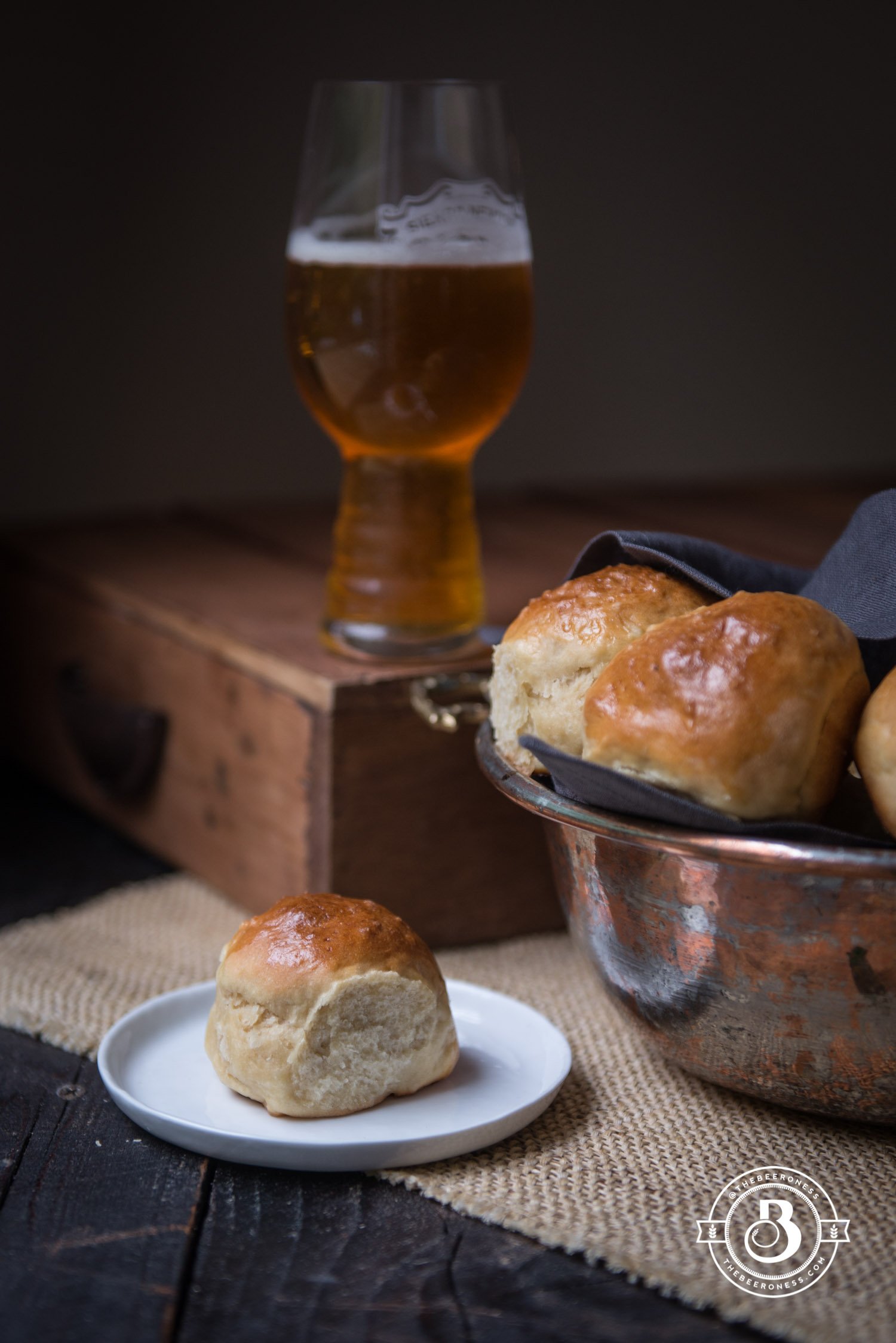 Bad stuff. Oh, yeah, bad stuff. I guess if we should flesh out that list, in the spirit of fairness and balance and spreadsheets. First up: higher than average possibility of family drama. Also see: icy roads, scraping frozen water off things that it shouldn't be on, and all the stress. All. The. Stress.
Let's default to the first list to combat the second. The first one is pretty much the remedy to the second. Also, don't forget about leftovers (add it to the good list). And how nothing is better the day after Thanksgiving than making a turkey sandwich with a dinner roll bun. Make a double batch of these. They help with stress and family drama. Oh, and stock up on those barrel aged beers.
Super Soft 1 hour Butter and Beer Dinner Rolls
Ingredients
4 cups (480g) all-purpose flour
2 tablespoons brown sugar
2 ¼ teaspoons (one packet) active-dry yeast
¾ cups (6oz) beer (pale ale, pilsner, wheat beer, lager, nothing too hoppy)
6 tablespoons (84g) melted butter
½ cup cream (120g) or half and half
1 teaspoon salt, plus additional for the top
egg wash (1 egg plus 2 tablespoons milk, beaten)
Coarse salt
Instructions
Add the flour, brown sugar, and yeast to the bowl of a stand mixer. Mix to combine.
In a heat safe bowl or pot stir together the beer, melted butter and cream then heat to 110°F (check the temperature listed on your package of yeast and default to that temperature rather than the one listed in any recipe).
Add the liquid to the stand mixer, beating on low to medium speed to combine. Add the salt once the flour has been moistened.
Raise the speed to medium high, beat until smooth and elastic, about 10 minutes.
Transfer to a lightly oiled bowl, cover and allow to rise until doubled in size (about 40-60 minutes, the warmer the room the faster the rise. In a cold room this can take up to two hours).
Preheat the oven to 400°F.
On a lightly floured surface, pat the dough into a rectangle. Fold into thirds, like a letter about to go into an envelope. Press out into a long rectangle again, fold again. Repeat three times until the dough feels a bit stiff.
Cut into 12 equal size pieces.
Roll each piece into a tight ball.
Oil a 9x13 baking dish, place the dough balls equally spaced in the pan.
Brush the tops of the rolls with egg wash, sprinkle with salt.
Bake until the tops have turned golden brown, 20-25 minutes.
Remove from the oven and cover with a kitchen towel as they cool (this will make the rolls soft, rather than crusty).
Serve warm.
https://domesticfits.com/super-soft-butter-and-beer-1-hour-dinner-rolls/