Strawberry Lemonade Beer Pound Cake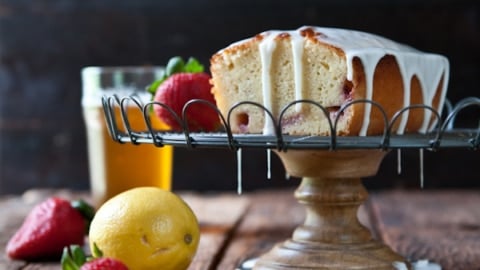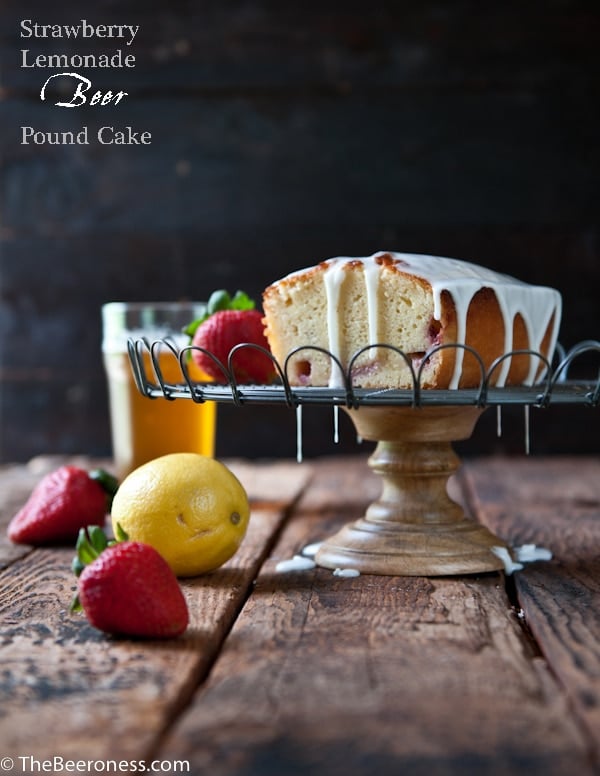 When you're a kid, there are monsters in the closet. Monsters that terrify you, chill your blood and ice your bones. You don't know they aren't real, because to you they exist in a way that's more real than death and taxes.
When we grow up the monsters don't leave our lives, they just change shape. They come in scarier, bigger forms that exist outside our closets. Conversations that need to be had, admissions that need to see light, relationships that need to end. And what we often can't see is that the monster is bigger when it's in the dark, it can only control us if it stays hidden. Once we unleash the beast, and face his teeth it's often that he's much smaller than we would have thought. More often than not, his power isn't what we'd imagined.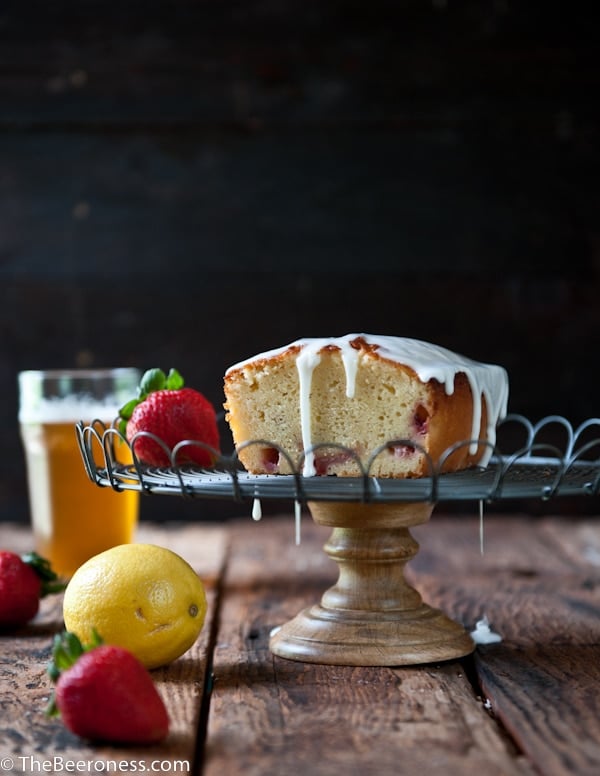 And now we have space for all those things the monster would have eaten up. I've faced some recently. I've found courage. Not without tears, not without consequence, but in a way that feels like I am finally able to figure out what I was really scared of all along.
And it wasn't quite the monster I'd imagined.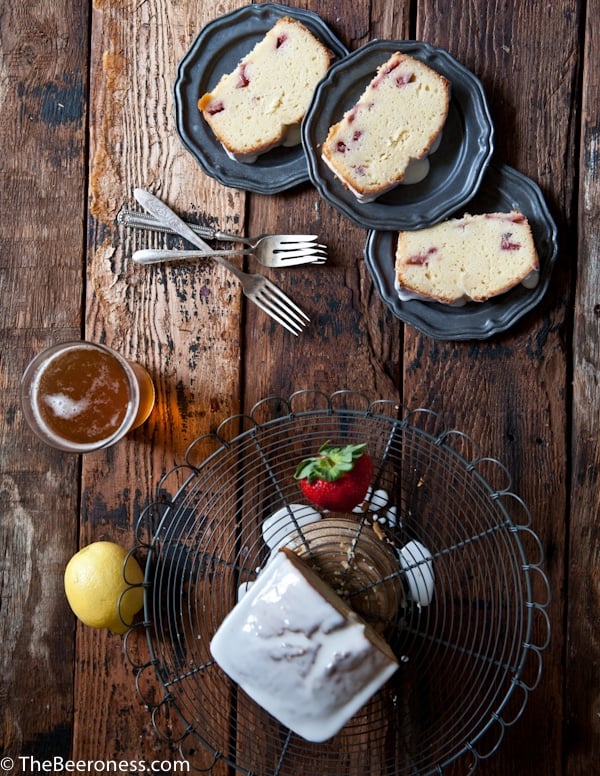 Strawberry Lemonade Beer Pound Cake
Ingredients
For the cake:
1

cup

butter

2 ½

cups

sugar

6

eggs

¼

cup

canola oil

½

cup

full fat sour cream

1

tsp

vanilla extract

1

cups

cake flour

2

cups

all purpose flour

2 ½

tsp

baking powder

½

tsp

salt

1/3

cup

fresh lemon juice

3/4

cup

wheat beer

1

cup

chopped fresh strawberries
For Moist Cake Infuser:
¼

cup

white sugar

2

tbs

very hot water

or beer

2

tbs

lemon juice
For the Icing:
4

cups

powdered sugar

3

tbs

lemon juice

¼

cup

beer

or lemon juice
Instructions
Preheat oven to 350.

In a bowl of a stand mixer beat the butter and sugar until well combined. While the mixer is running add the eggs, one at a time, scraping the bottom of the bowl between additions.

Add the canola oil, sour cream, and vanilla extract, beat until well combined.

In a medium bowl sift together both kinds of flour, baking powder, and salt.

In a small bowl add the beer and lemon juice.

Alternating between the dry ingredients and the beer, slowly add both to the mixer, a little at a time until all ingredients are just combined.

Add the strawberries, stir until incorporated.

Grease and flour two large (1.5 qt) loaf pans.

Divide batter evenly between pans.

Bake at 350 until golden brown and top springs back when lightly touched, about 28-32 minutes.

Remove from oven, allow to cool for about ten minutes.

In a small bowl stir together the hot water and ¼ cup sugar until the sugar has dissolved. If the sugar doesn't dissolve, microwave for 20 seconds. Stir in the lemon juice.

Poke a dozen small holes in each loaf with a long wooden skewer. Drizzle the warm lemon simple syrup over both loafs (you can also brush on with a pastry brush).

Allow to sit in the pans until cooled, about 2 hours. Remove from pans and refrigerated.

Stir together all icing ingredients. Pour over cakes, chill until ready to serve.