Stout & Sriracha Beer Barbecue Sauce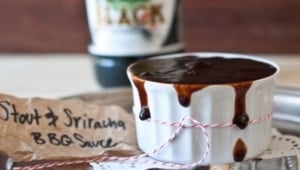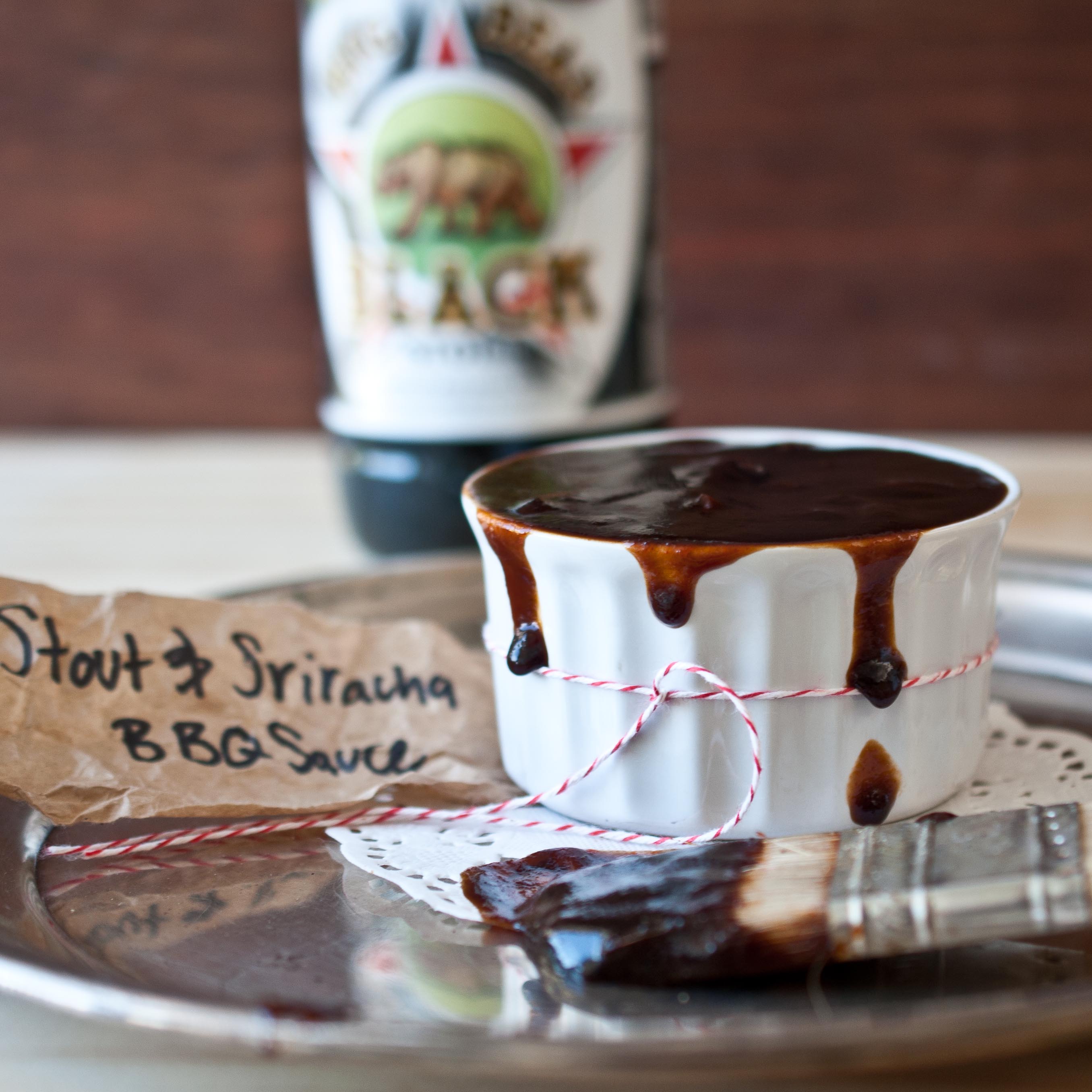 Barbecue debates rage on all over the south, even as we virtually speak. The most sweltering of all topics is Sauce versus Rub. Rub people claiming that good meat doesn't need to be drowned in sauce, and sauce people attesting to the holy balance of flavors between sauce and meat, and then there is the apathetic middle who just shrug and use both.
And even when you eat your way across the Barbecue Belt, sampling the best of both slow cooked worlds, and finally take up residence in a meat preparation camp, the disputes don't end. If you decide to consort with the rowdy sauce crowd, you have more decisions to make. Are you a vinegar based sauce person or tomato based? Molasses or brown sugar? Mustard sauce or chili sauce?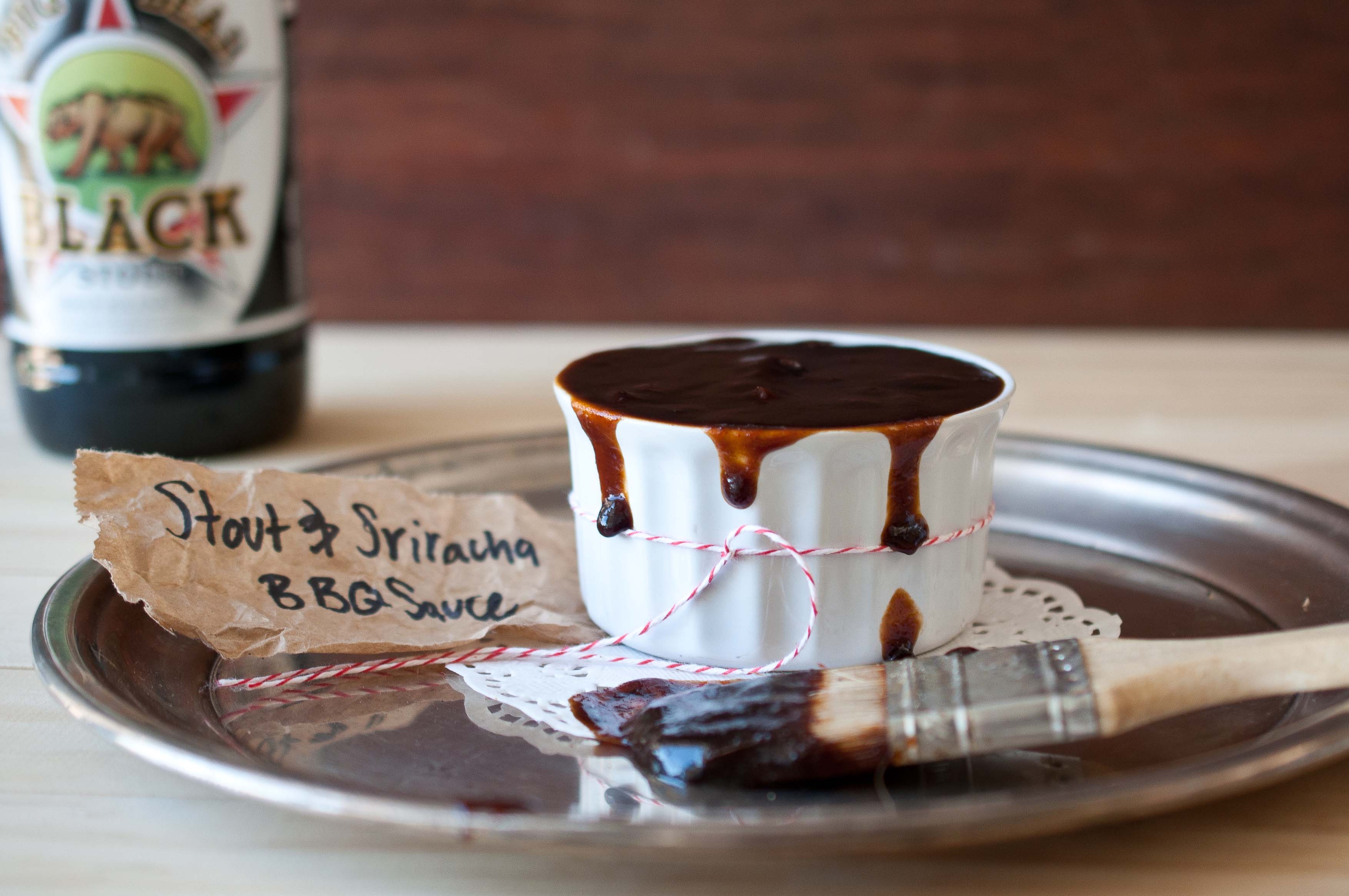 I've decided I'm a sauce girl, but I will never turn away good Slow Cooked BBQ Rubbed Spare Ribs. And although I prefer a deep sweet tomato sauce with a kick of spice, I'll eat every last bit of a Golden Mustard Pulled Pork Sandwich.
Whether you decide on sauce, or just a great marinade, beer is an ideal addition. Beer is a natural meat tenderizer and a deeply flavored stout is a great way to go.
I used Bear Republic, Big Bear Black Stout. A fantastic stout, and as Beer Store Beer Guy told me last week, "Bear Republic's Stout is one of the most consistent beers I've ever had. It always tastes the same, no matter what batch it came from." Hard thing to accomplish.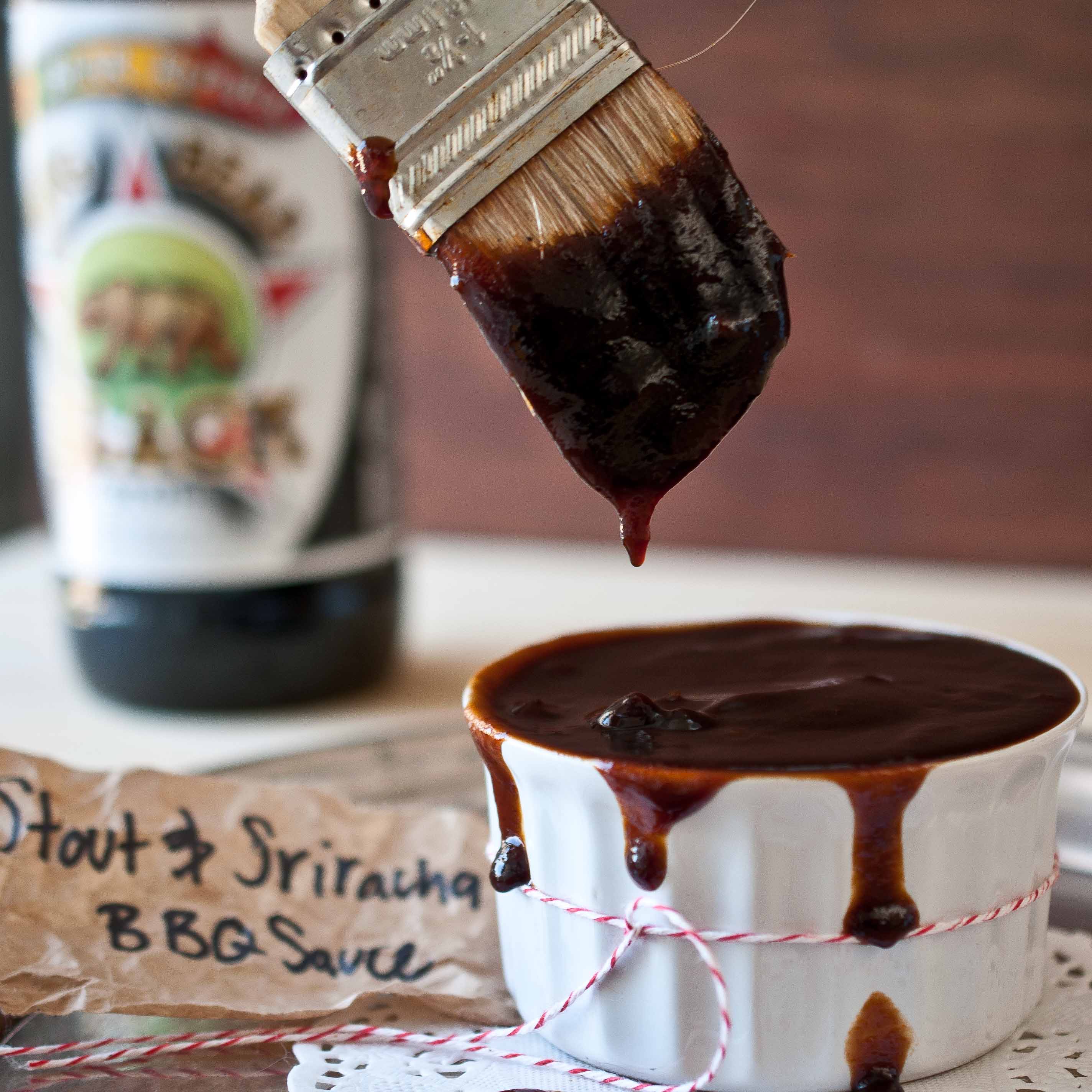 Stout & Sriracha BBQ Sauce
Stout & Sriracha Beer Barbecue Sauce
Ingredients
1 tbs olive oil
4 cloves of garlic, minced
1/3 cup low sodium soy sauce
3/4 cup ketchup
2 tbs worcestershire sauce
2 tsp sriracha
2 tsp smoked paprika
1 cup Stout
1/3 cup brown sugar
1 tsp onion powder
Instructions
In a pot over medium heat, add the oil and allow to get hot but not smoking. Add the garlic and stir until you can smell it, about 30 seconds. Add the remaining ingredients and stir until combined. Allow to cook until thickened, stirring occasionally, about 15 minutes.
Store in an air tight container in the fridge.
https://domesticfits.com/stout-sriracha-beer-barbecue-sauce/