Stout Osso Buco Recipe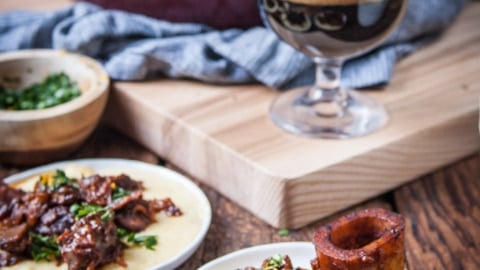 Stout Osso Buco  Recipe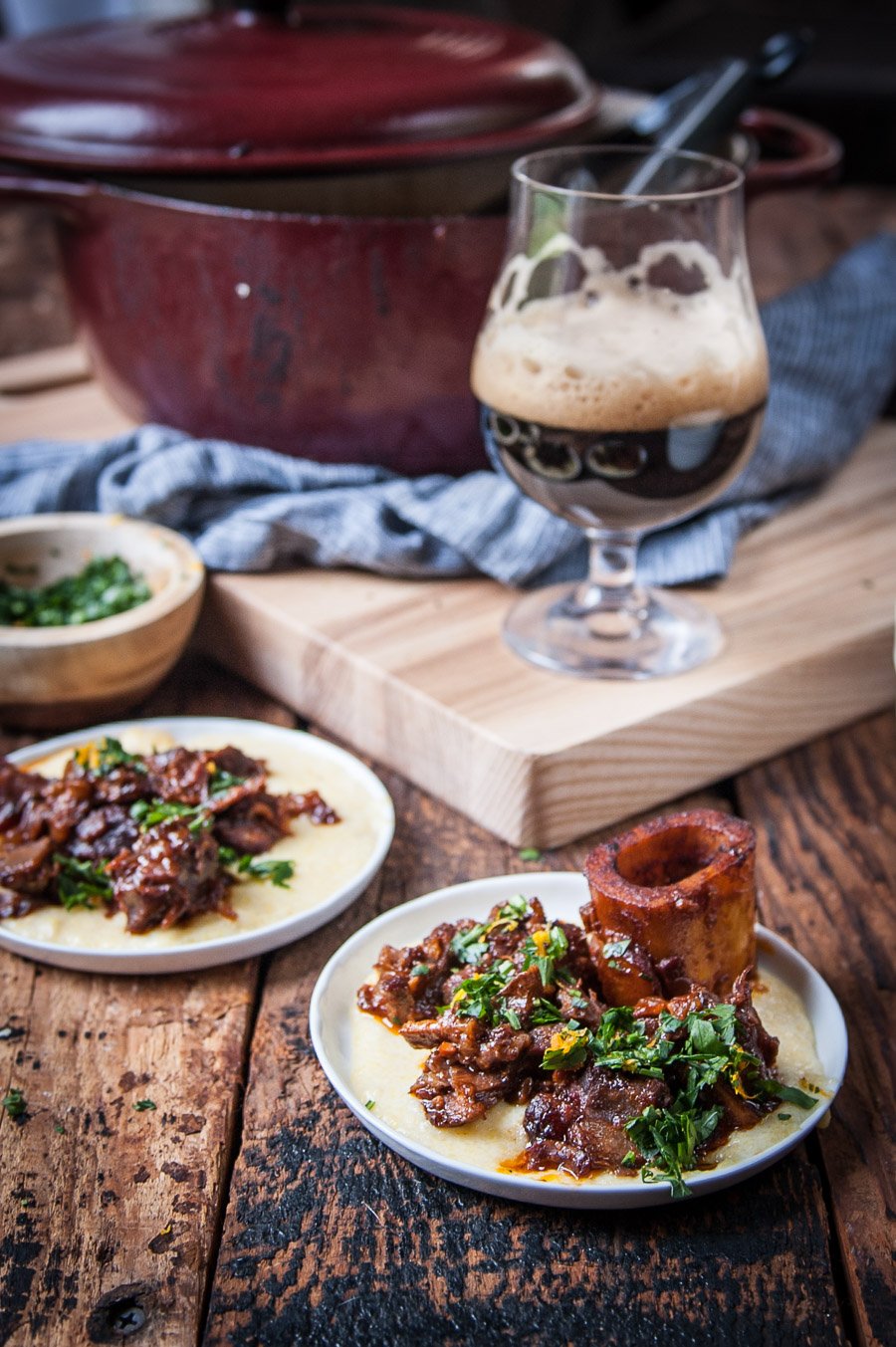 It's been eye-opening.
The way the past few months have unfolded has shaken me awake. I've had to face the things about myself that I kept hidden like jewels in a wall safe. What I do for attention and what I do to push people away, the masks I wear and the image I project.
There are times in your life when you come face to face to what you've been avoiding, like realizing you've inadvertently chained yourself to a rabid tiger, and you have a choice to make: it's kill or be killed.
I'm learning to kill the tigers in my life, I'm trying to face them all regardless of what it stirs up from the dredges of an otherwise calm lake.
I've made a decision to put more focus and value on what I'm good at, what I want people to like me for in my head, rather than what my heart that's still a damaged teenager wants. I want to write another book, another project I can throw myself into and hone the abilities I've curated in myself that remind me of that value of what I am, what I want people to see.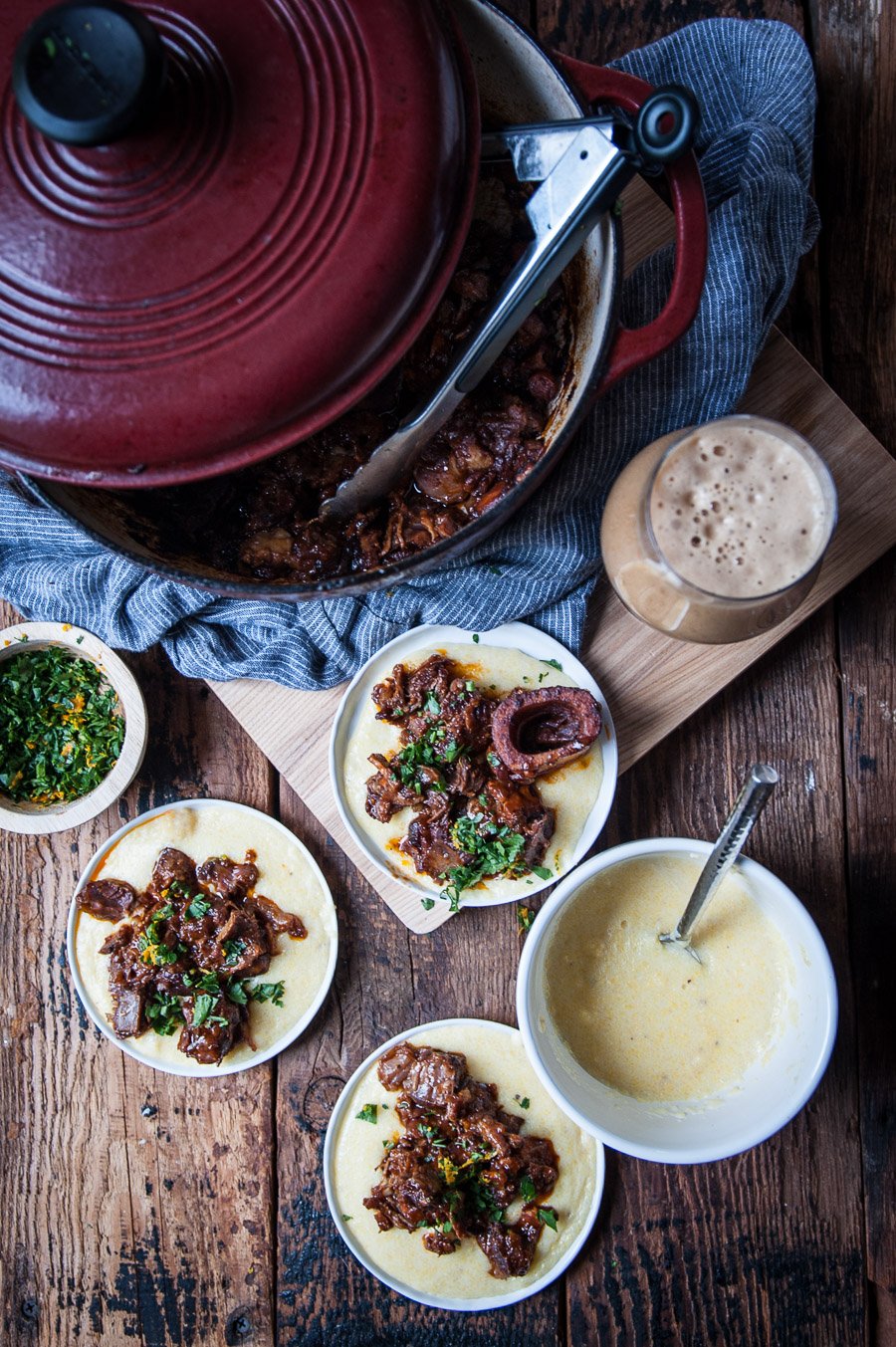 The first book revealed who I was, and what I was avoiding in myself. The night before it was due was one of the hardest of my life when I came face to face with a tiger who'd eaten throw his cage.
The second book was a life raft keeping me afloat as I dealt with the fall out from putting that tiger down. This book, the next one, won't spring from trauma but growth, moving forward and becoming better.
In honor of this decision, I'm giving you the Osso Buco Recipe from my first book: The Craft Beer Cookbook. And I'm reminding you to slay some tigers this year, face it, kill it and become better. We can do it together.
Stout Osso Buco
Ingredients
For the Osso Bucco:
4

slices

thick cut bacon

2

teaspoons

salt

1

teaspoon

black pepper

¼

cup

flour

2.5

lbs

beef shanks

4 to 5

2

tablespoon

olive oil

1 ½

cups

carrots

peeled and sliced (about 2 large)

2

ribs celery

chopped

1

cup

white onions

chopped

1

cup

porter or stout beer

3

tablespoon

tomato paste

3

cups

broth

chicken, vegetable, or beef will work
For the Gremolata:
¼

cup

fresh flat leaf parsley

chopped

½

teaspoon

lemon zest

½

teaspoon

orange zest

1

large clove garlic

grated with a zester or microplane

polenta

rice or mashed potatoes for serving
Instructions
In a large pot or Dutch oven, cook the bacon over medium heat until most of

the fat has rendered and the bacon starts to crisp. Remove bacon with a slotted

spoon, set aside, reserve pan and bacon fat.

Salt and pepper the beef shanks liberally.

Add flour to a bowl. One at a time dredge shanks in the flour until well coated.

Return the Dutch oven to heat, allow the bacon fat to get hot but not smoking.

Sear the shanks in bacon fat until browned on both sides. Remove shanks from pot.

Add olive oil to pot along with carrots, celery and onion. Cook until softened,

about 8 minutes.

Add the beer, scraping to deglaze the bottom. Stir in the tomato paste.

Return shanks and bacon to the pot. Pour in broth until shanks are ¾ of the way

covered.

Allow liquid to simmer but not boil for 3 to 3 ½ hours or until meat is tender

and falling off the bone. While shanks are cooking, turn over every 30 to 45 minutes. Add additional broth to maintain a liquid level that is about ¾ of the way up the side of the shanks.

Combine all gremolata ingredients in a small bowl.

Serve with pan sauce, topped with gremolata, over polenta, rice or mashed potatoes.
This recipe is dedicated to Kel Shively, you will always be missed.