Sriracha Beer Mac N Cheese (15-minutes Stove Top)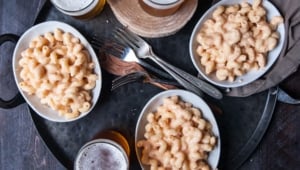 Sriracha Beer Mac N Cheese (15-minutes Stove Top)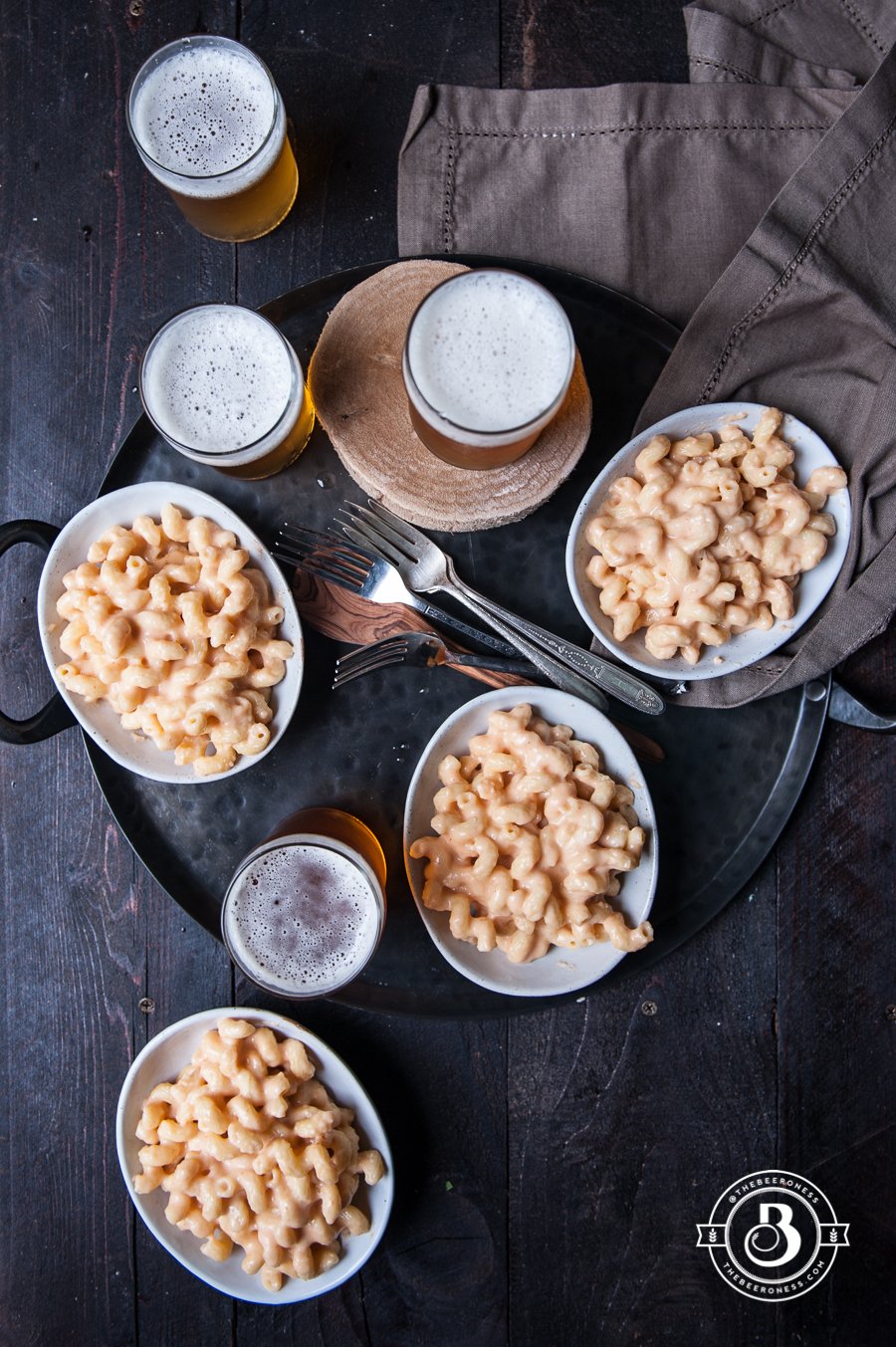 These photos were taken at the beginning of a power outage that lasted two days.
Luckily, the light from my window was filtering through breaking storm clouds in an eerie but beautiful way that made it possible to shoot the macaroni I'd finish making by candlelight. It also tastes fantastic in the dark, although the gorgeous slightly pink hue of the Sriracha cheese sauce is lost in the low light, it didn't matter.
I spend the night trying, and repeatedly failing, to keep the fireplace going and the candles lit. Instinctively trying to flip light switches when I'd enter a room. Reminding myself that I no longer have a gas stove, it's electric, so cooking is not an option. Realizing that I'm much more dependent on the comforts of electricity that I'd like to admit.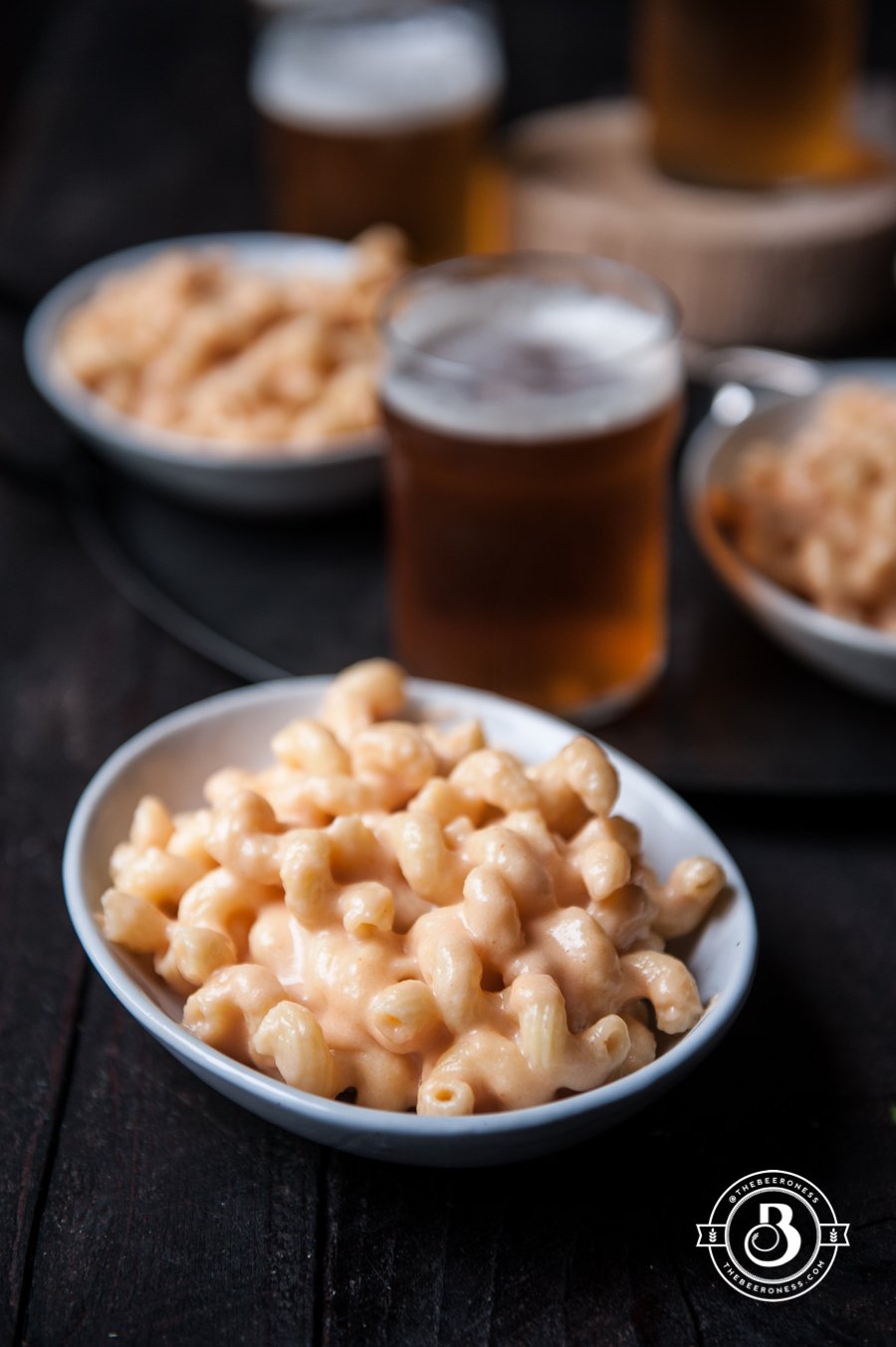 It gave me a profound appreciation for things I take for granted, the things we refer to as "little things" are only little when you have them, they turn into a giant beast that has your comfort and convince in a stranglehold when you don't have them. You realize they are so huge they consume your life and hobble your ability to function in the way you're accustomed to.
So today, as the lights flickered back on, I'm thankful. I'm grateful for warmth, electricity, and the ability to cook again. Tonight I'll raise a pint to the fact that I almost never have to go without, and in the grand scheme of the world today that makes me fortunate.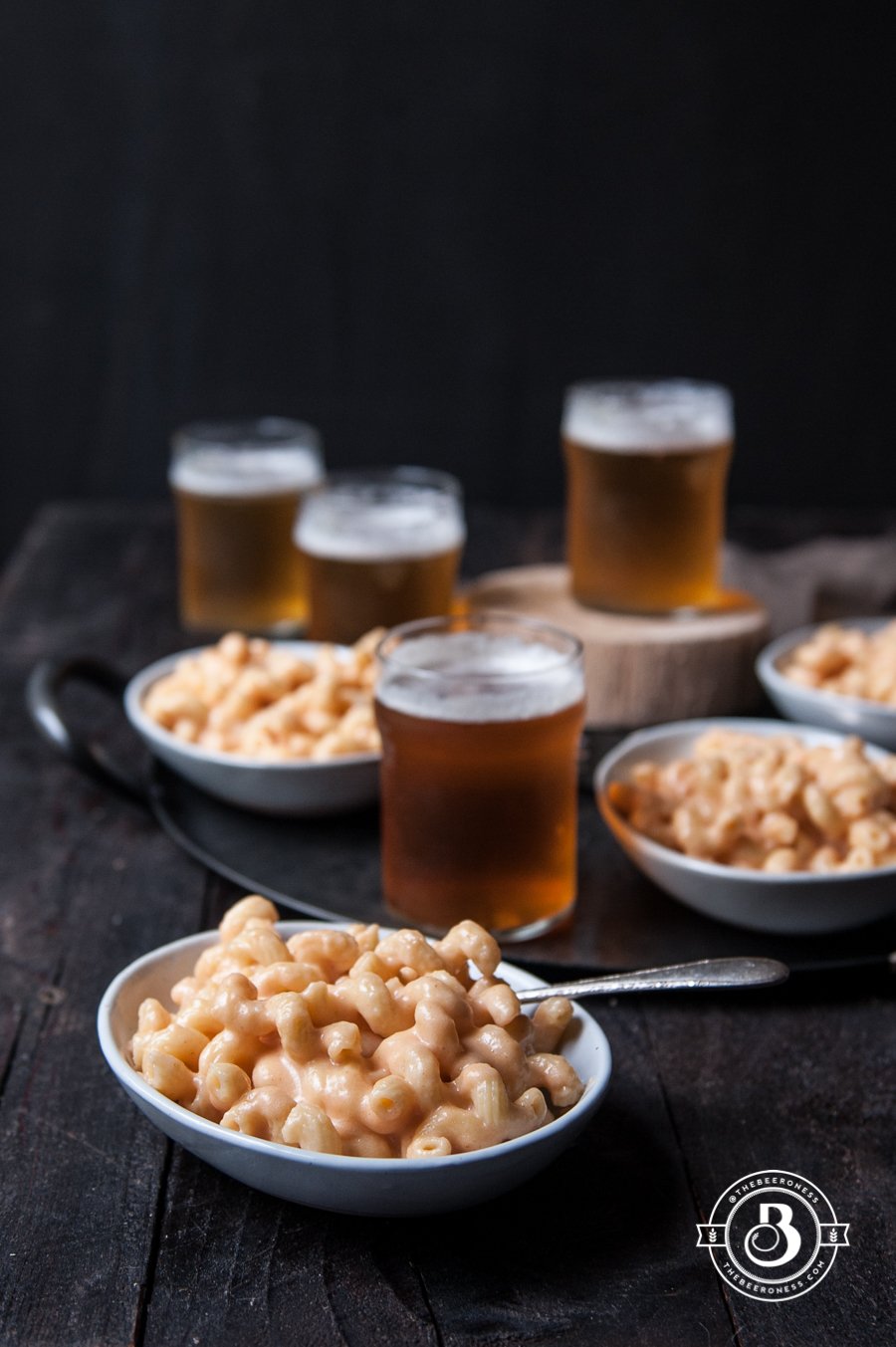 Sriracha Beer Mac N Cheese
Ingredients
1

lbs

elbow macaroni

2

tbs

30g unsalted butter

3

tbs

24g flour

2

tbs

12g cornstarch

2

cup

480mL whole milk

1

cup

240g IPA or Pale Ale

1.5

lbs

681g white cheddar cheese, shredded

½

tsp

3g salt

½

tsp

2g garlic powder

2

tbs

64g Sriracha red chili sauce
Instructions
Cook the macaroni in lightly salted boiling water until just before al dente, about 5 minutes. Drain, set aside.

In a large pot over medium high heat, melt the butter. Whisk in the flour and cornstarch until well combined. Add the milk and beer, bring to a low simmer, do not boil.

A hand full at a time add the cheese, whisking until all the cheese has melted before adding more.

Sitr in the salt, garlic powder and Sriracha (add additional to taste).

Add the noodles, stir until well combined, allow the noodles to finish cooking in the sauce, about 3 minutes.

Serve warm.
Notes
If the sauce breaks, use an immersion blender to bring it back to life.