Sourdough Old Fashioned Beer Doughnuts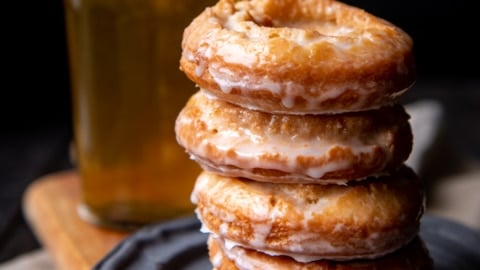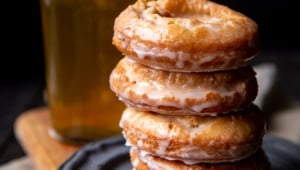 Sourdough Old Fashioned Beer Doughnuts, no bakers yeast makes these easy to make!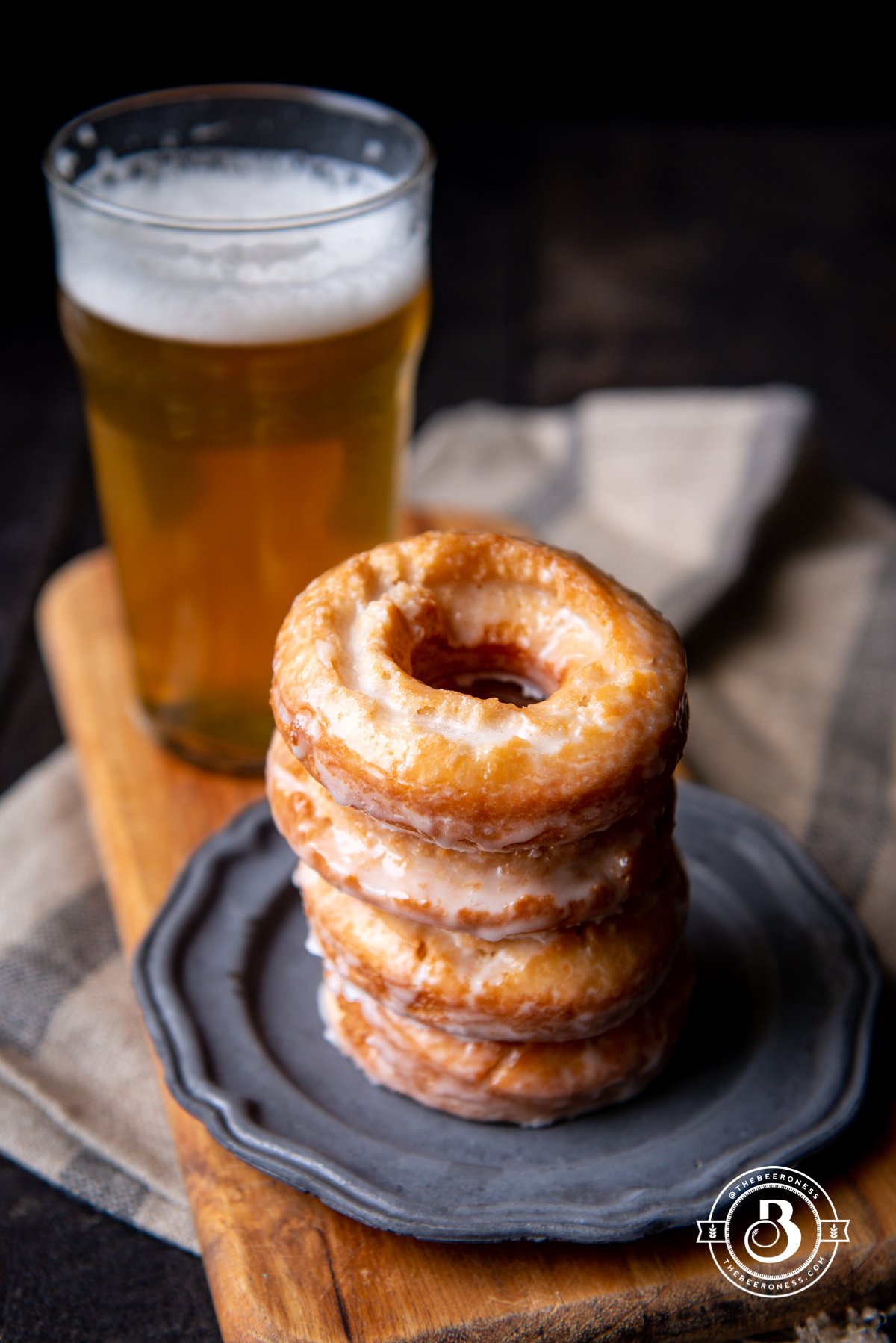 This is the exception to the rule. As a rule, yeasted doughnuts are superior to all other doughnuts and cake doughnuts are just fried muffins. BUT we can all make an exception for Old Fashioned doughnuts because they are the best and everyone loves them. They are the Tom Hanks of doughnuts.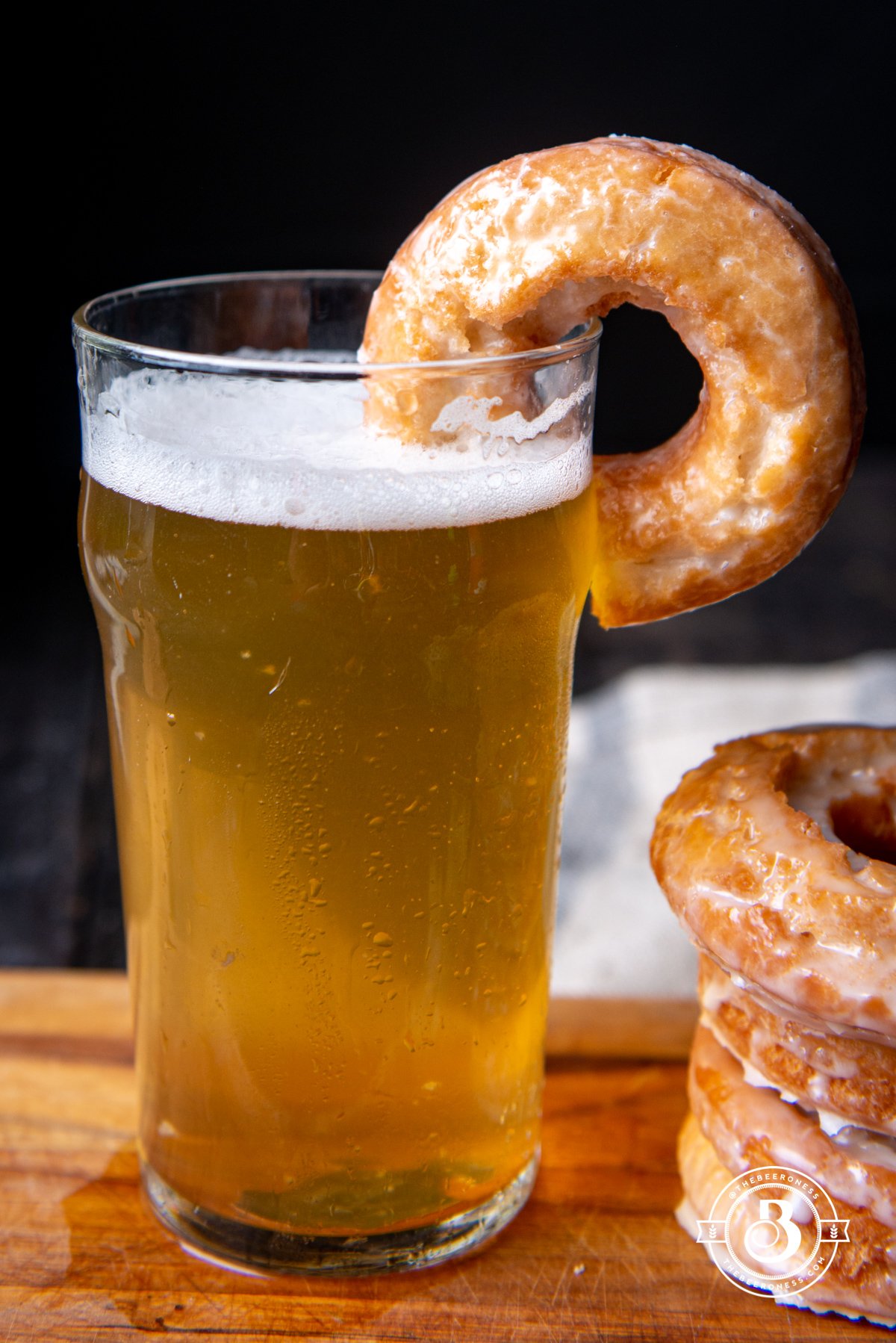 And another thing (I like starting sentences like that because it freaks people out a little, and they look at you wide-eyed as if you're going to verbal-punch them, but then you don't) doughnuts need to start being a dessert food. Not because we should stop incorporating them into breakfast, but as a way to diversify their inclusion in our lives. Like how breakfast tacos just expand the reach of tacos to all hours of the day.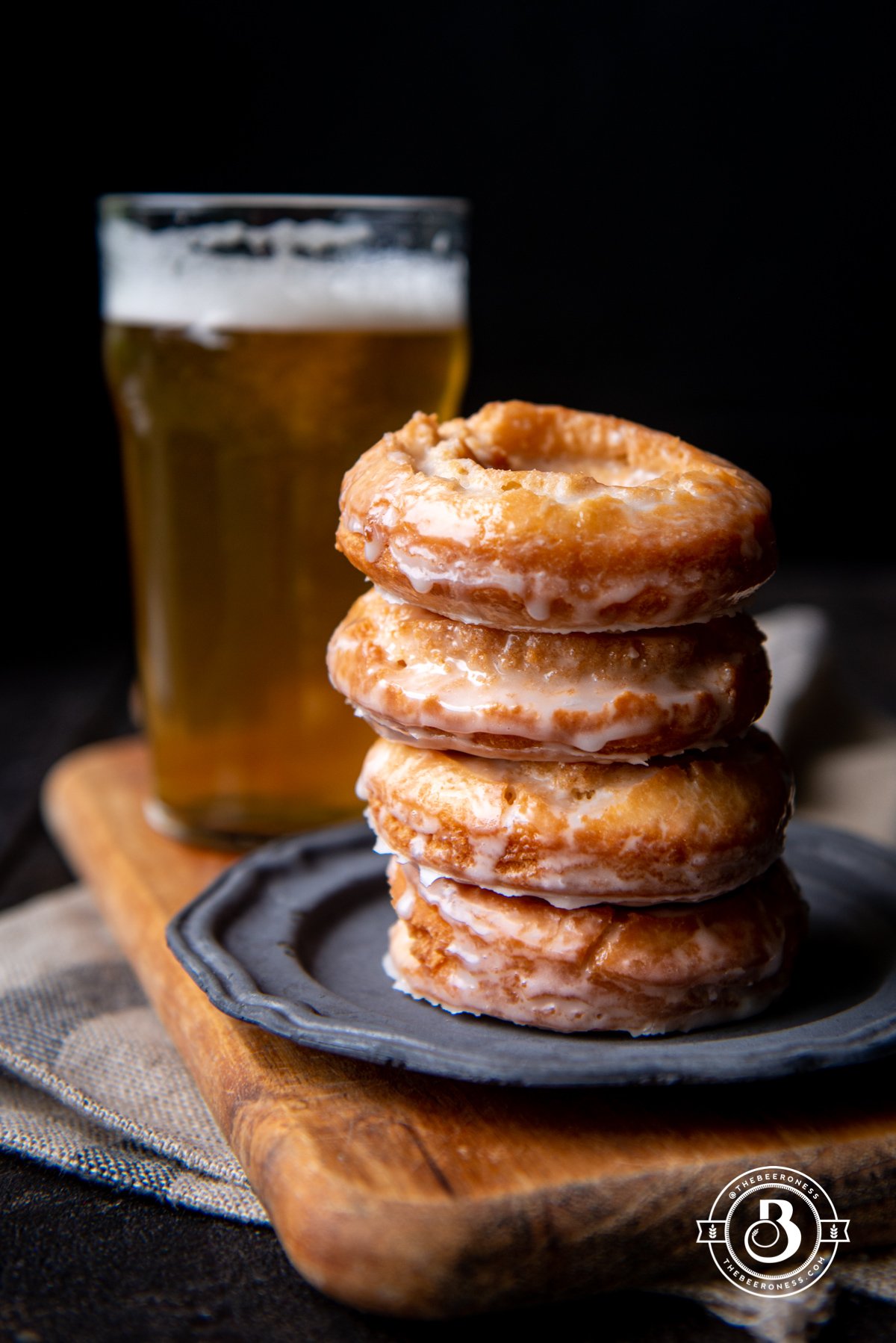 I will tell you this, as much as I love me some coffee and doughnuts, beer + doughnuts are far superior. It's like if doughnuts + coffee is "Cast Away Tom Hanks" and beer + doughnuts are "Big Tom Hanks". Both are excellent but one is just a little bit more awesome.
And as a side note, Big holds up, go make some doughnuts and watch it again and try to pretend like you don't want to live in that New York apartment, trampoline and all.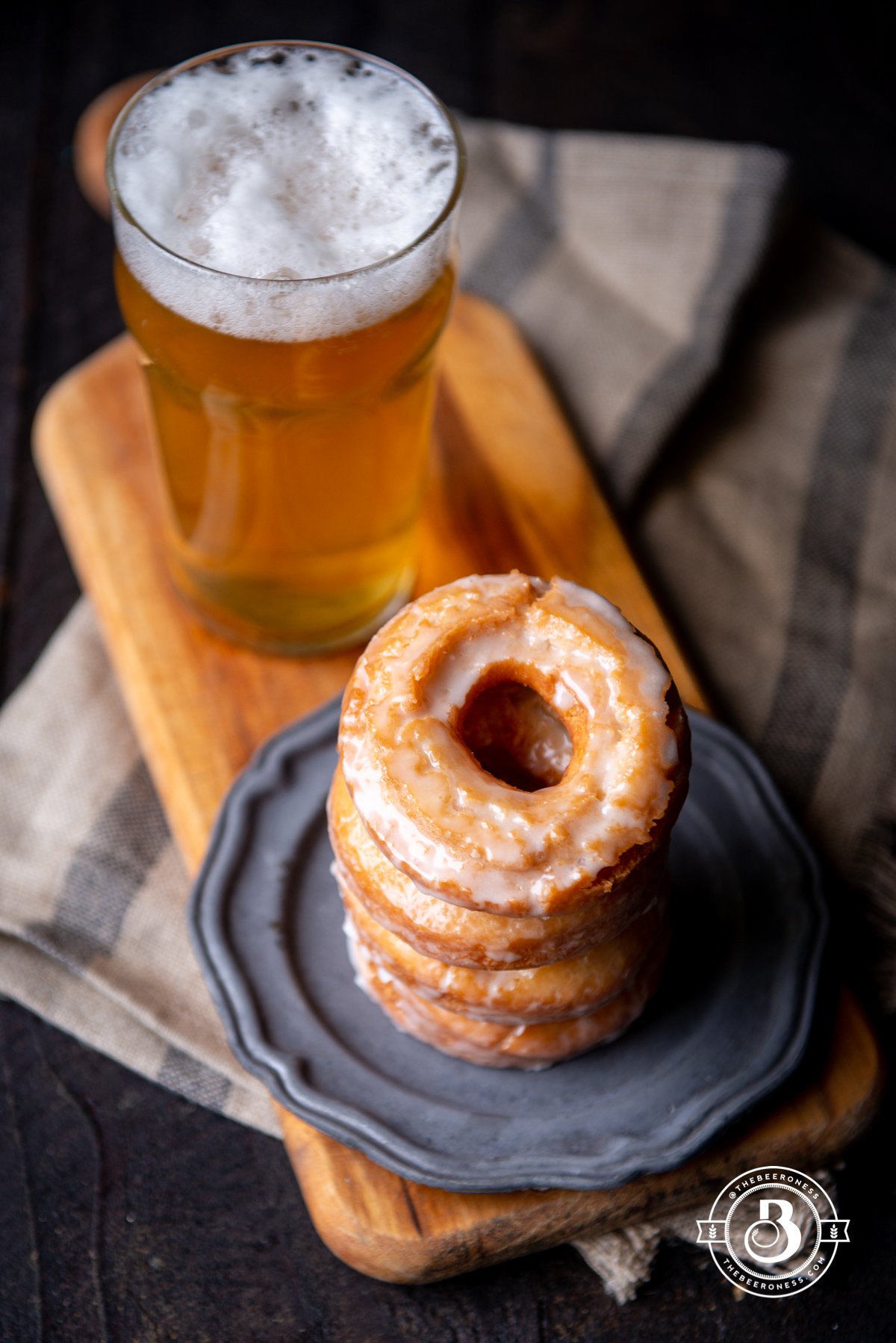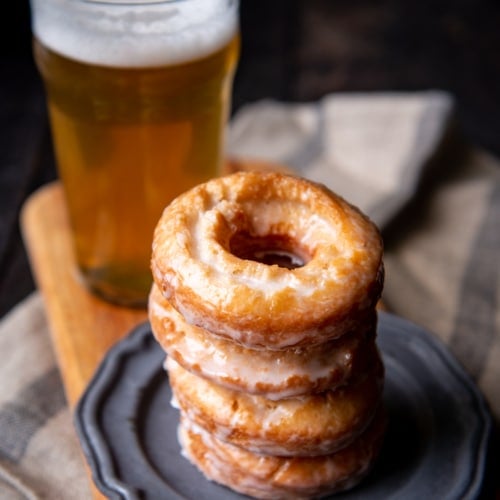 Sourdough Old Fashioned Beer Doughnuts
Ingredients
For the doughnuts:
4

tablespoons

(57g) room temperature butter

½

cup

(100g) sugar

2

large egg yolks

1

teaspoon

salt

½

teaspoon

vanilla extract

½

cup

(114g) active sourdough starter

¼

cup

(57g) beer

pilsner, pale ale, wheat beer

2 ¼

cups

(270g) flour

1

tablespoon

cornstarch

1 ½

teaspoon

baking powder

Oil for frying

canola, peanut, safflower
For the glaze:
3

cup

(300g) powdered sugar

1

teaspoon

vanilla extract

¼

cup

(57g) milk

slightly warmed (can substitute water or beer)
Instructions
In a stand mixer add the butter and sugar, beat until well combined. Add the egg yolks, salt, and vanilla extract, mixing until well combined. Mix in the sourdough starter and the beer.

Stop the mixer, sprinkle with flour, cornstarch, and baking powder, mix until just combined (don't over mix or your doughnuts will be tough) dough will be soft and slightly sticky.

Lay down a long sheet of plastic wrap, scoop all the dough into the center of the plastic wrap and fold the plastic around the dough until well-sealed. Refrigerate until chilled, at least 1 hour and up to 3 days.

Roll the dough out into a 1/3 inch thickness on a well-floured surface, sprinkle the top with more flour before rolling. Cut out 3-inch circles, then cut a 1-inch circle hole in the center.

Add to a baking sheet covered with parchment paper, brushing the excess flour off the doughnuts.

Chill the doughnuts while the oil heats or for at least 30 minutes.

Heat 3-5 inches of oil in a deep fryer or a pot with a deep-fry thermometer clipped on the side until it reaches 325°F.

Prick the doughnuts lightly on the top with a fork a few times. A few at a time fry the doughnuts on each side until golden brown. Remove from oil and allow to cool on a stack of paper towels.

Mix all the glaze ingredients together in a wide shallow bowl with a fork until well combined and free of lumps.

Dip the doughnuts into the glaze until covered on both sides, add a place on a stack of paper towels or a wire rack over a baking sheet until set.
Notes
*if you scoop flour out with a measuring scoop you will compact it and have too much flour. The dough should hold together but be a bit sticky if it's too dry add a bit of beer or water. If it's too wet to hold together add a bit of flour.