Sourdough Fried Chicken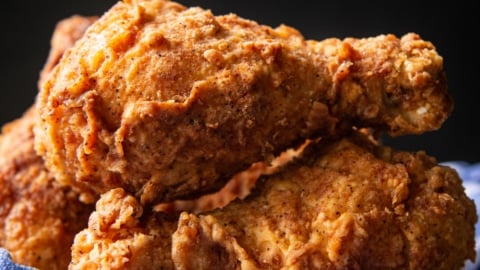 I read the other day that sourdough starters are a problem. As in: we are wasting too much flour by feeding and discarding on a daily basis.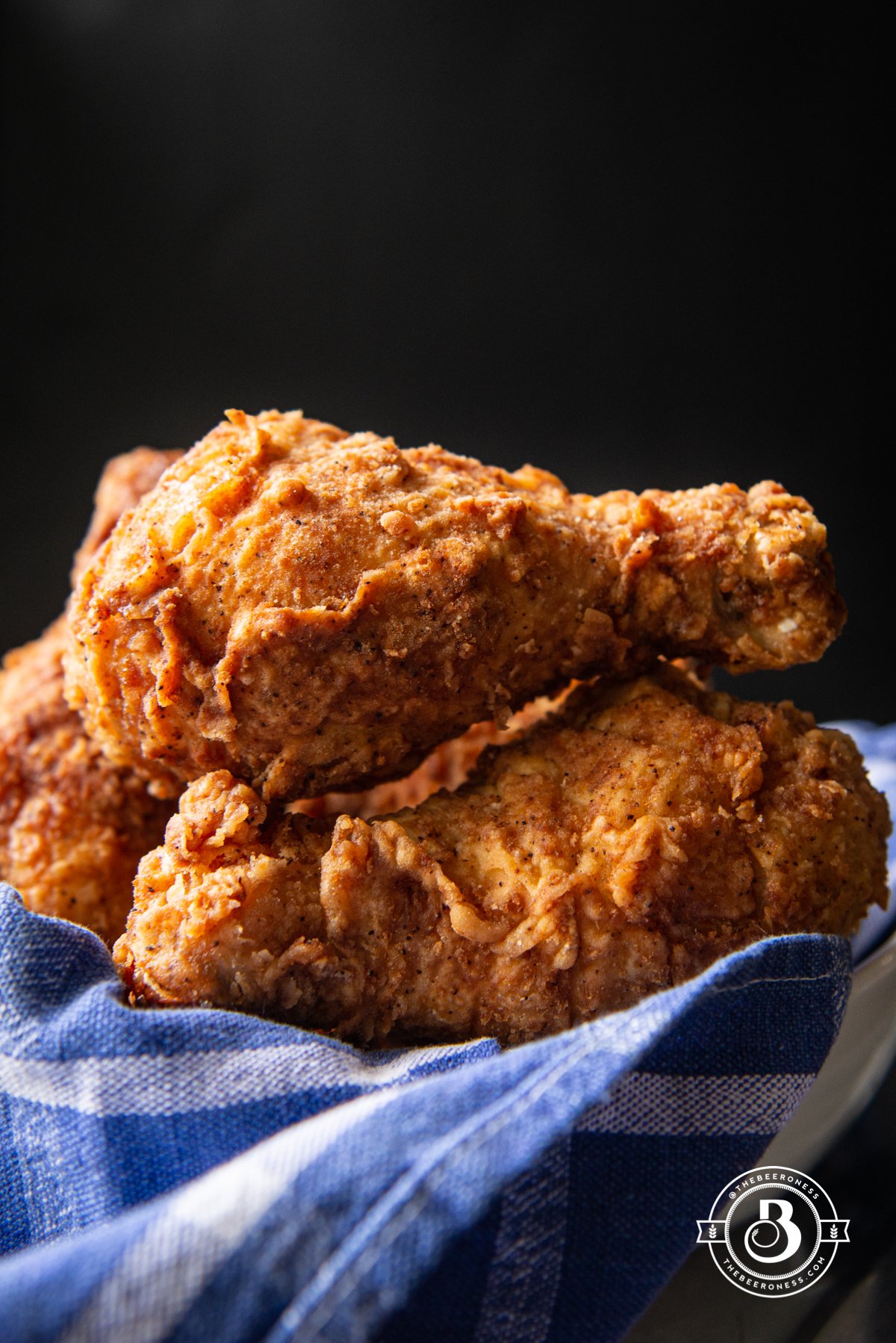 I read the other day that sourdough starters are a problem. As in: we are wasting too much flour by feeding and discarding on a daily basis. To which my brain responded with: yeah, I'm going to go ahead and worry about that as soon as I'm done worrying about worldwide pandemics, deadly viruses, and murder bees. I will get to your concern in the order in which it was received.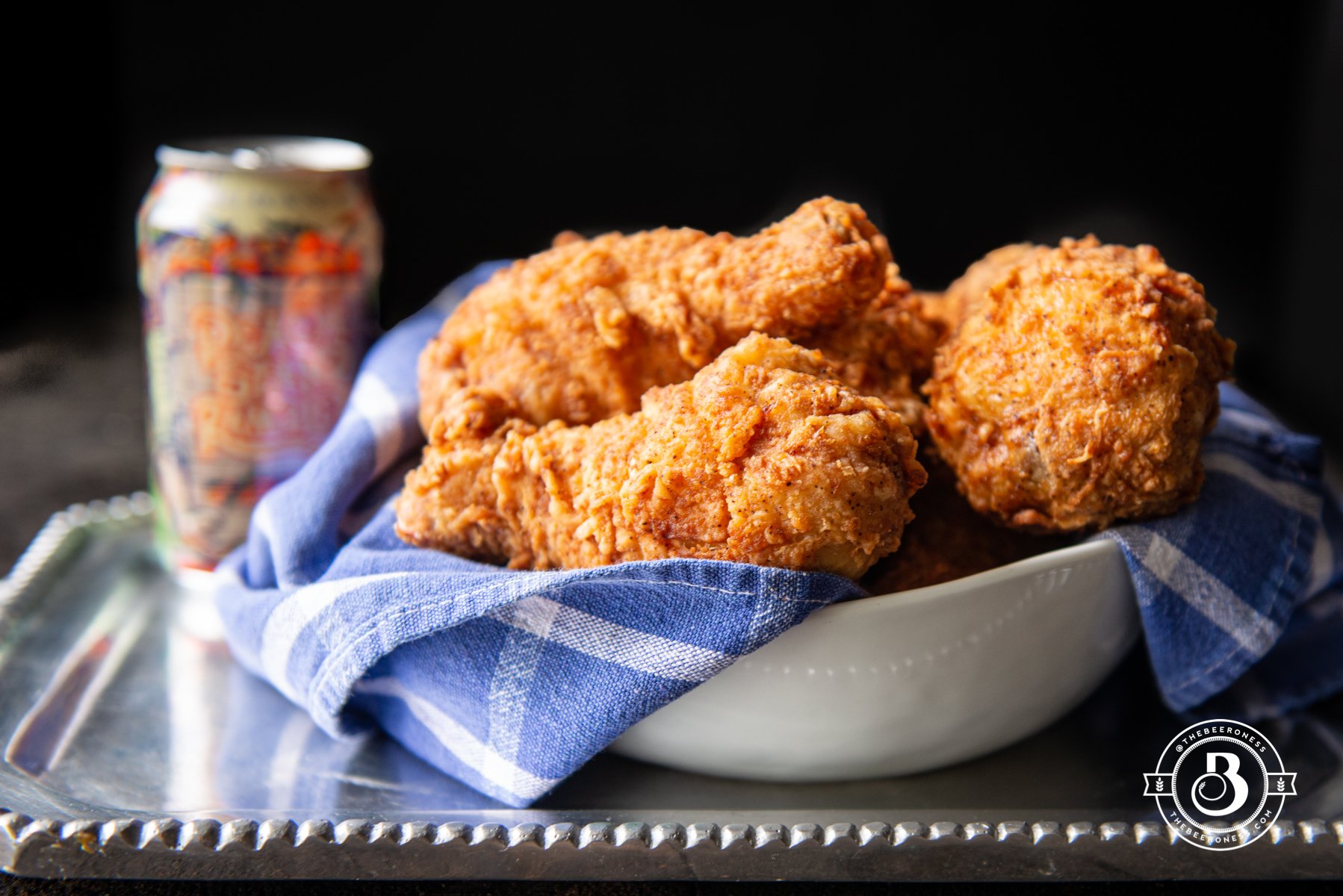 Because basically, my first response to anything is sarcasm. This is truth. But after my sarcasm wained I realized that although I can not do anything to fix worldwide pandemics, deadly viruses, or homicidal insects, my limited skill set does include ways to not waste starters. So basically it's the only way I can help. I'm like a toddler in the kitchen when it comes to "helping" with this pandemic.
BUT it did result in literally (not figuratively) the absolute best fried chicken I have ever made. So that's what I have to offer the world right now: how to not waste your starter discards, and really great chicken recipes. So clearly I have this all figured out and we are all fine now. See, sarcasm, it's basically all I have.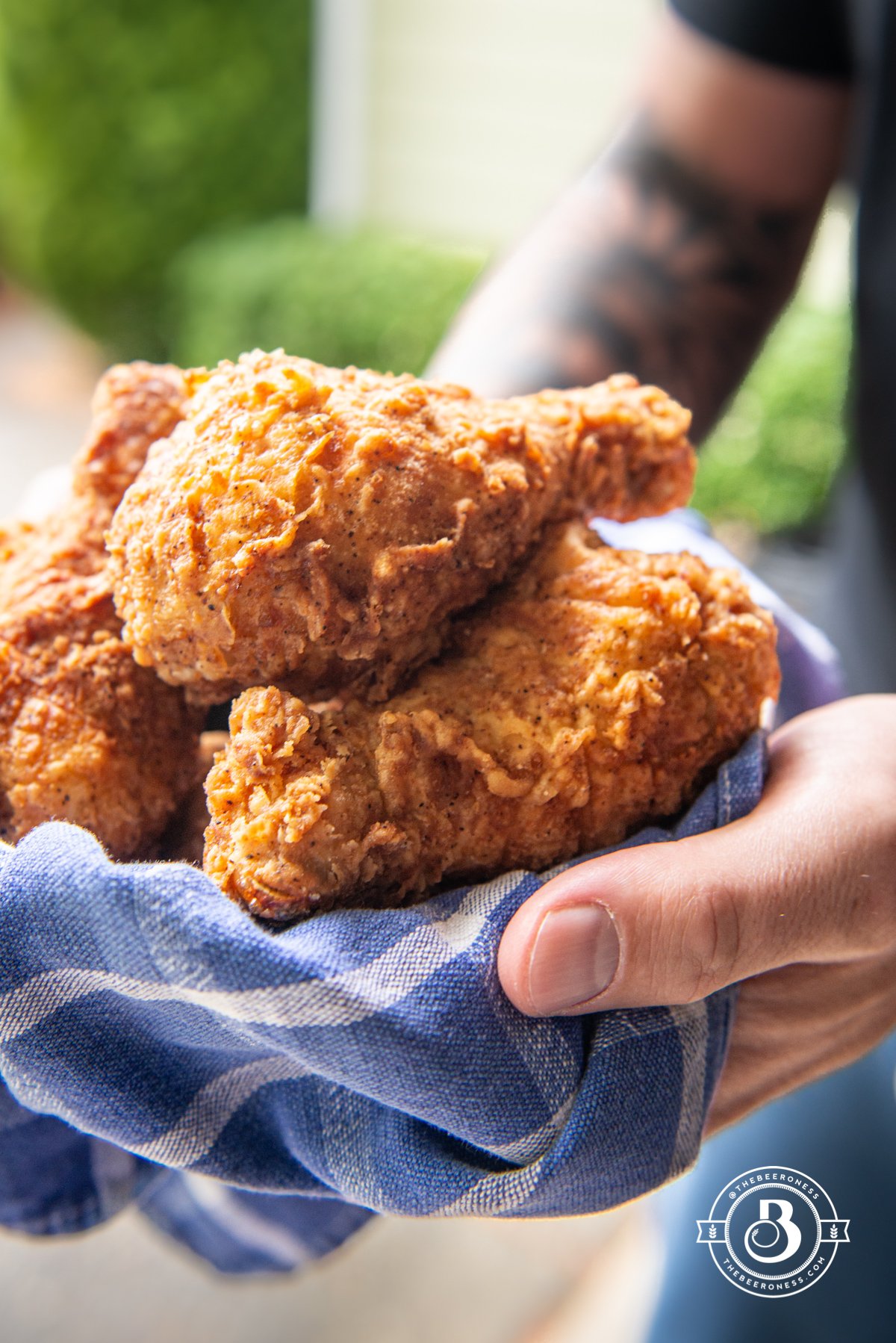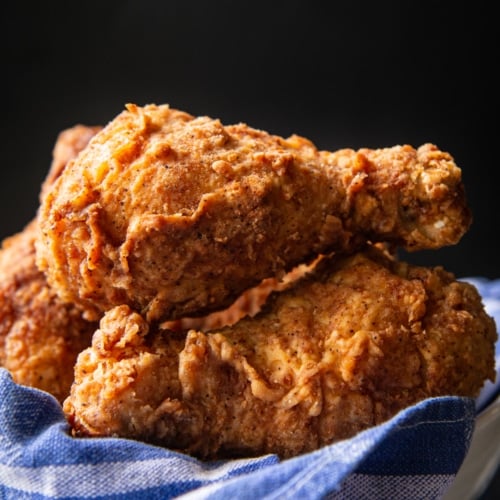 Sourdough Fried Chicken
Ingredients
3

lbs

chicken pieces

thighs, legs, wings

1 ½

teaspoons

salt

divided

½

cup

(113g) sourdough starter

1

egg

¼

cup

(57g) beer (pale ale, pilsner)

¼

cup

(57g) milk

1 ½

cups

(180g) flour

1

teaspoon

chili powder

½

teaspoon

garlic powder

½

teaspoon

cayenne pepper

2

tablespoons

brown sugar

Oil for frying

canola, peanut, safflower
Instructions
Add the chicken to a wire rack over a baking sheet.

Sprinkle on all sides with 1 teaspoon salt.

In a bowl stir together the sourdough starter, egg, beer, and milk.

In another bowl stir together the remaining ½ teaspoon salt, flour, chili powder, garlic powder, cayenne, and brown sugar.

One at a time, dredge the chicken in the flour until well coated, dip into the sourdough mixture until covered, and then back into the flour until covered.

Return the chicken to the baking sheet. Repeat for all chicken. Allow to sit at room temperature for 15 minutes until the oil heats (this will help the coating to adhere to the chicken and become crisper, without it your chicken may be soggy and the coating will easily separate from the chicken).

Heat 4-6 inches of oil in a deep fryer or a pot with a deep-fry thermometer until it hits 350°F, adjust heat to maintain this temperature.

Set out a clean wire rack over a different baking sheet (this will keep the underside of the chicken from getting soggy the way it does on paper towels. Don't return it to the other rack, it will risk contamination from the raw chicken bacteria).

Cook chicken in the hot oil until golden brown and cooked through, about 10 minutes each (make sure to only fry a few at a time to avoid overcrowding the pot).

Serve warm.
Notes
To keep the cooked chicken warm while cooking the remaining chicken, you can add the clean wire rack and baking sheet to an oven set to "keep warm" or 175°F, once the chicken is cooked, add it to the baking sheet in the oven to keep it warm while you cook the rest of the chicken.