Wild Ale Blackberry Sauce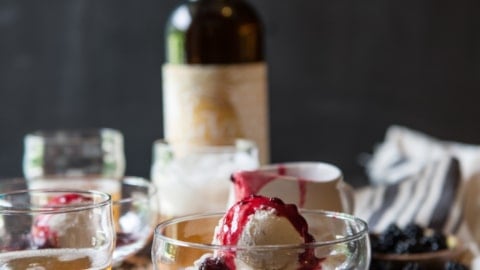 Sometimes, we have to step outside our boxes.
The ones that seem comfortable, safe, predictable. We know the boxes, and we don't grow in there. We stagnate. The world is huge, it's full of experiences waiting to push us past the people we've decided to become and into the people we can be, if we can let go for a second.
Sour beer, that might be a little bit of a let-go scenario for you. Sour beers are beers that have been infected, on purpose, by wild bacteria. I know! It sounds awful, it sounds like a problem that needs to be solved, and sometimes it is.
But this is the original beer, the way beer was first made, more for lack of options than intentionality, when beer was in its infancy. Love it or hate it, sour beers (most common are Lambics, Flanders Red Ales, goes, gueuze, wild ales, etc.) are incredibly hard to make. The balance of flavors, the wrangling of a wild strain of yeast, the way it all comes together.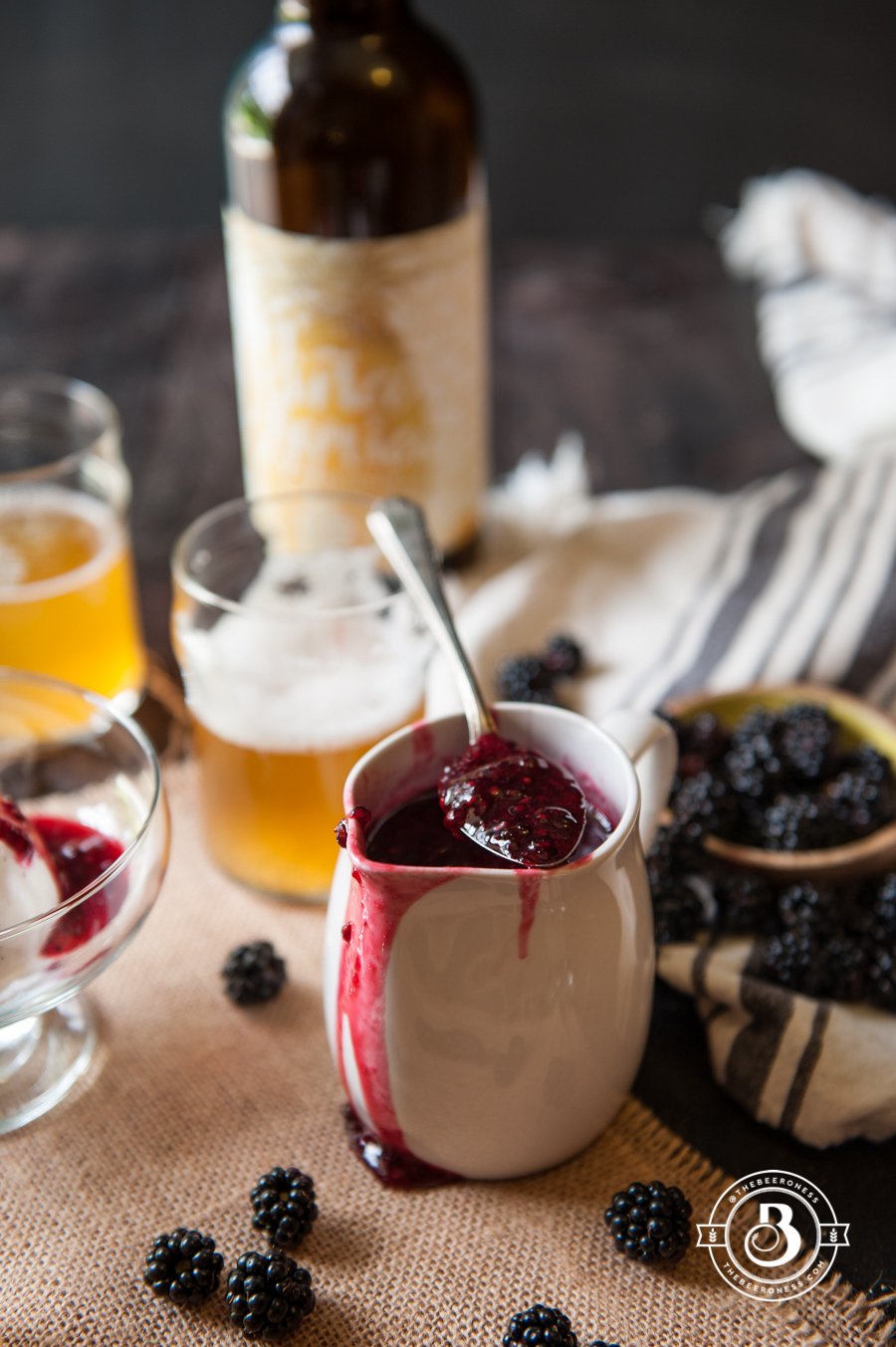 So what are you in for the first time you order one of these guys? Sour. You're shocked, I know. There is a tartness that can range from a mild funk to a glass of boozy sour patch kids. It turns out, these are also hard beers to cook with.
This, my friends, is my first sour beer recipe. I used Odell Brewing's Pina Agria, a sour beer with a nice pineapple flavor, because, shockingly enough, it was brewed with pineapple. It's a great one to try if you're into sours.
Try a sour, if you get a chance. Add one to the flight at your next taproom visit. Maybe you'll love it, maybe you won't, but at least you'll know.
Sour Ale Blackberry Sauce
Ingredients
½

lbs

fresh blackberries

1

cup

white sugar

1

cup

plus 2 tbs sour ale* (I used Odell Pina Agria Pineapple Sour)
Instructions
Add blackberries, sugar and 1 cup beer to a saucepan over medium high heat. Simmer until blackberries have broken down and sauce has thickened, about 10 minutes.

Allow to cool to room temperature.

Add remaining 2 tablespoons beer, stir then add additional beer to thin to desired consistency.

Store in an airtight container in the fridge until ready to use. Will keep for two weeks.