Smokey Hot Beer Shrimp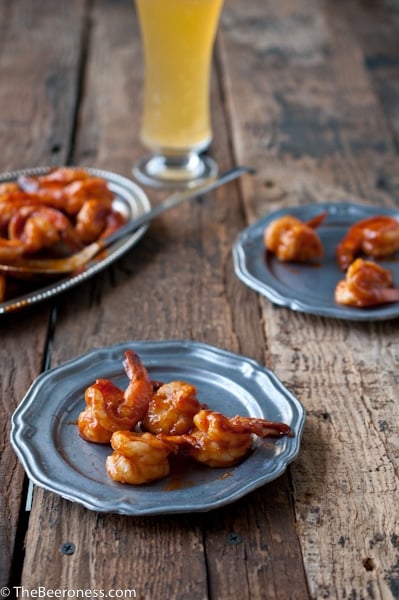 None of us really know what we're getting into when we launch that very first blog post, that Hello World! salute that enters us into the abyss of Blogland. We start these little cubbyholes in the internet Universe out of curiosity, desperation, boredom or just the hope that maybe our lives will take a dramatic tilt. We see the Holy Trinity of blog talent, the online mistress Trifecta we have to master when it comes to blog success: Food, Photos & Writing.
This by itself is a huge undertaking, the hope to be really fantastically,mind-blowingly amazing at three really specific careers, wrapped up in one title, delivered to you at our chosen URL. But that, unfortunately is just the perfectly placed cherry on top of the seasonally appropriate Sundae. Beneath that homemade cardamom whipped cream and strategically placed sprinkles melts an amalgamation of skills that we don't just need to attempt, we need to master.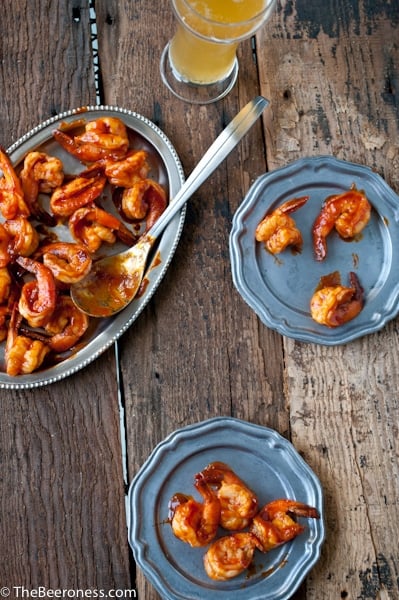 Of course we need to be a skillful recipe developer, photographer, food stylist, culinary-guru and engaging author. But that's not all, your plate isn't nearly full enough, pull yourself up to the buffet of online careers and load your platter. You will also need to add to the aforementioned list: SEO expert, web designer, social media darling, PR pro, marketing expert, branding aficionado, and business manager. After all, if you hired someone for each of those positions you'd be in the hole for over 200K.
But who else is going to register the LLC, build the website, apply for a trademark, get a PO box, take those gorgeous photos, not to mention edit them, write the posts, send DMCA take down notice, answer the emails, write the recipes, cook the food, do the interviews, fix that broken code, install the right plugin, promote the content, network with the right people and ohmygodican'tdoitall!
We need to give ourselves a break. These are ten really difficult jobs, ten careers for which colleges all over the land offer 4 year degrees. We can't be good at them all and we can't really afford to hire them all out.
We need to learn to make peace with it the things that aren't were we want them to be. It's a triage in a way, the biggest blood loss goes to the front, the rest can wait. In the midst of these panics, we need to remember the list of thing we are really good at is longer than the list of things we shame ourselves for. Because, odds are, there is someone out there wishing to be as good as you are at something.
Don't forget that when you start to panic about creating a newsletter or figuring out copyright laws. You are really good at more that you are really bad at, the ship will float, it just takes time.
Smokey Hot Beer Shrimp
Ingredients
2

tsp

smoked paprika

5

cloves

garlic

grated with a microplane (or minced)

1

tsp

cayenne

1

tsp

chili powder

1

tsp

red chili flake

3

tbs

tomato paste

1/3

cup

wheat beer

4

tbs

butter

cut into cubes

1

tbs

honey

½

tsp

black pepper

pinch

salt

1

lb

raw shrimp

peeled and deveined

2

tbs

olive oil
Instructions
In a saucepan over medium high heat stir together the smoked paprika, garlic, cayenne, chili powder, red chili flake, tomato paste, beer, honey, pepper and salt. Add the butter and bring to a strong simmer, stirring frequently until reduced and thickened, about 5 minutes.

In a separate pan heat the olive oil until hot but not smoking. Add the shrimp and cook until ust starting to turn pink, about 2 minutes. Pour the sauce into the shrimp pan, cook until the sauce thickens and shrimp are cooked through.