Slow Cooker Tuscan White Bean and Beer Chicken Soup
Slow Cooker Tuscan White Bean and Beer Chicken Soup 
"You're not reactionary, you're rebellious but intentional. You think before you jump off the bridge."
Someone I know well said this to me once. I was the kid your parents warned you about, the one who jumps off the bridge and your parents ask if you're going to follow me into the cold waters of Lake Washington. "If your friends jumped off a bridge, would you do it too?" My mom never asked me that questions because she knew I was always the first to jump. But the fact is, I only jump if I know with reasonable certainty that it's safe. When I was homeless in Hollywood at 19, I had a cell phone, a savings account, and a craigslist ad to house sit for free, as long as it was a nice neighborhood.
When I decided to quit my job as a social worker to pursue my dream of being a writer and photographer, I first spent a year doing both. 80 hours a week doing both my day job and my dream job. Then a year part-time at my day job (which, to be fair I still loved), and full-time hustling to work in writing. I jumped, and it seemed brave, but I had a backup plan.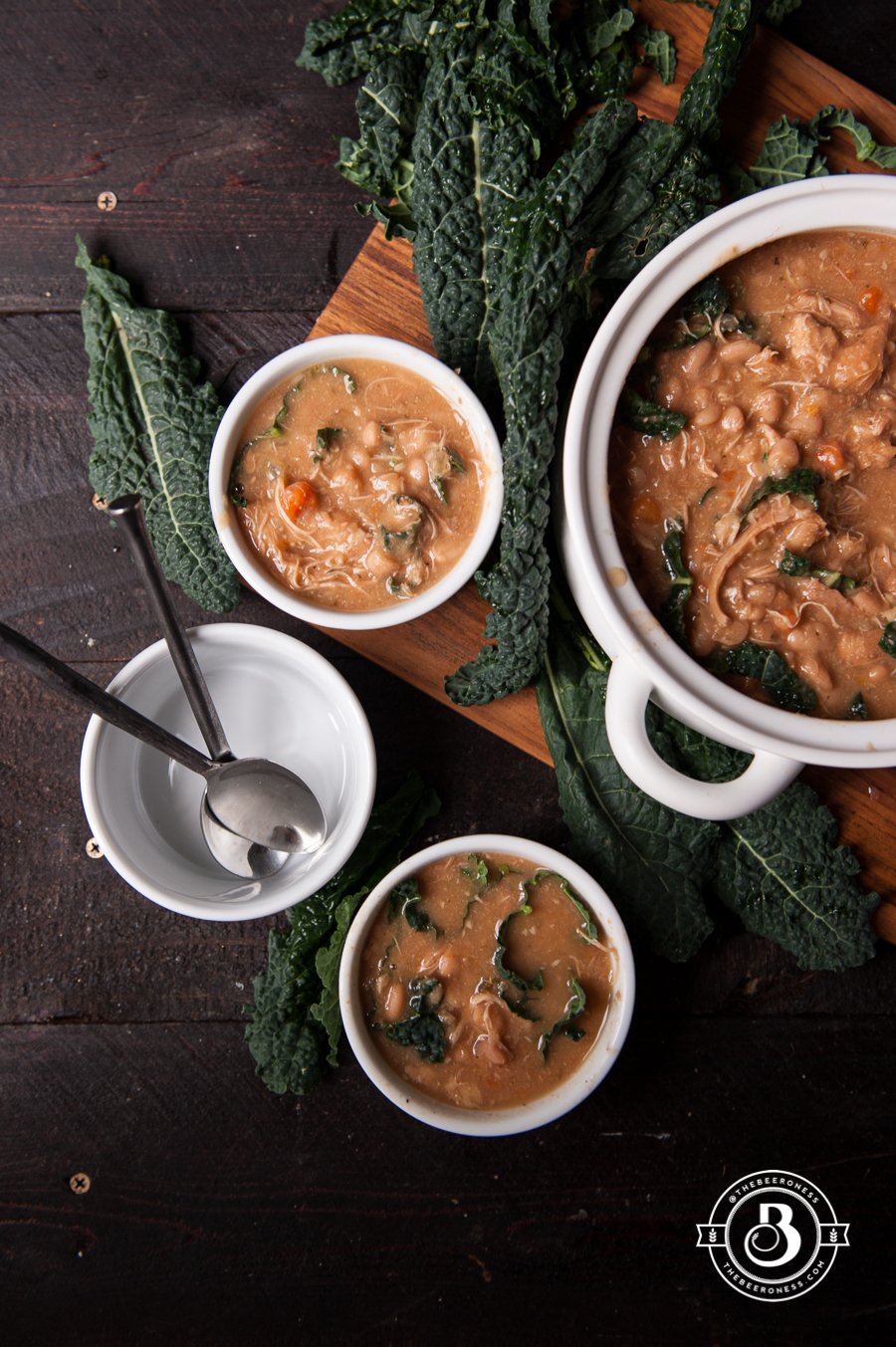 Maybe it comes from a non-traditional upbringing that required several backup plans, but I'm not afraid to jump. I just need to know what my options are. I can be stranded in a coastal Spanish town at 3 am, or lost in the center of a Moroccan city, my mind will start to formulate a plan, "You'll be fine, you can figure this out," will be my first thought. I've jumped before and it hasn't gone well. I've lost, I've failed, I've done things I shouldn't have. But I more regret the things I didn't do than the things I did.
You'll never hit the ball if you don't swing the bat. So, as this year hurdles forward, that's what you should do. Swing the bat. Jump off the bridge. Maybe you need a backup plan for failure first, but you can do it. It's better to fail at doing what you want than succeed at doing what you don't. Grab a beer, make a plan, and swing the bat. Best thing I ever did.
Slow Cooker Tuscan White Bean and Beer Chicken Soup
Ingredients
16 ounces dried Great Northern beans
6 cups chicken broth
12 ounces pale ale
2 carrots, diced
2 stalks celery, diced
½ cup diced white onion
4 boneless, skinless chicken thighs
1 tsp salt
1 tsp black pepper
1 tsp garlic powder
1 tbs chopped fresh thyme
1 tsp dried oregano
2 tbs tomato paste
3 cups Tuscan kale (Lacinato kale), sliced into ribbons
Instructions
Add the beans, broth, beer, carrots, celery, onion, chicken, salt, pepper, garlic, thyme, and oregano to a slow cooker, stir to combine.
Cook on low for 8 hours.
Remove the large pieces of chicken, shread with two forks, return to slow cooker.
Add the tomato paste to a small bowl with 2 tablespoons of very hot water, stir to combine. Add to the slow cooker, stir to combine.
Stir in the kale, allow to cook for about ten more minutes on low. Ladle into bowls.
https://domesticfits.com/slow-cooker-tuscan-white-bean-and-beer-chicken-soup/