Slow Cooker Honey Chili Pulled Beer Chicken Sliders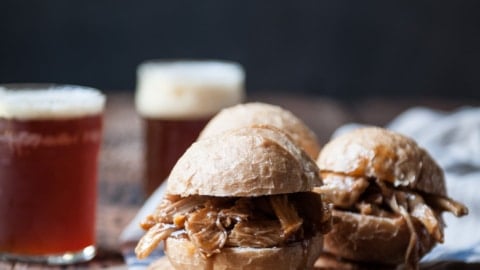 Slow Cooker Honey Chili Pulled Beer Chicken Sliders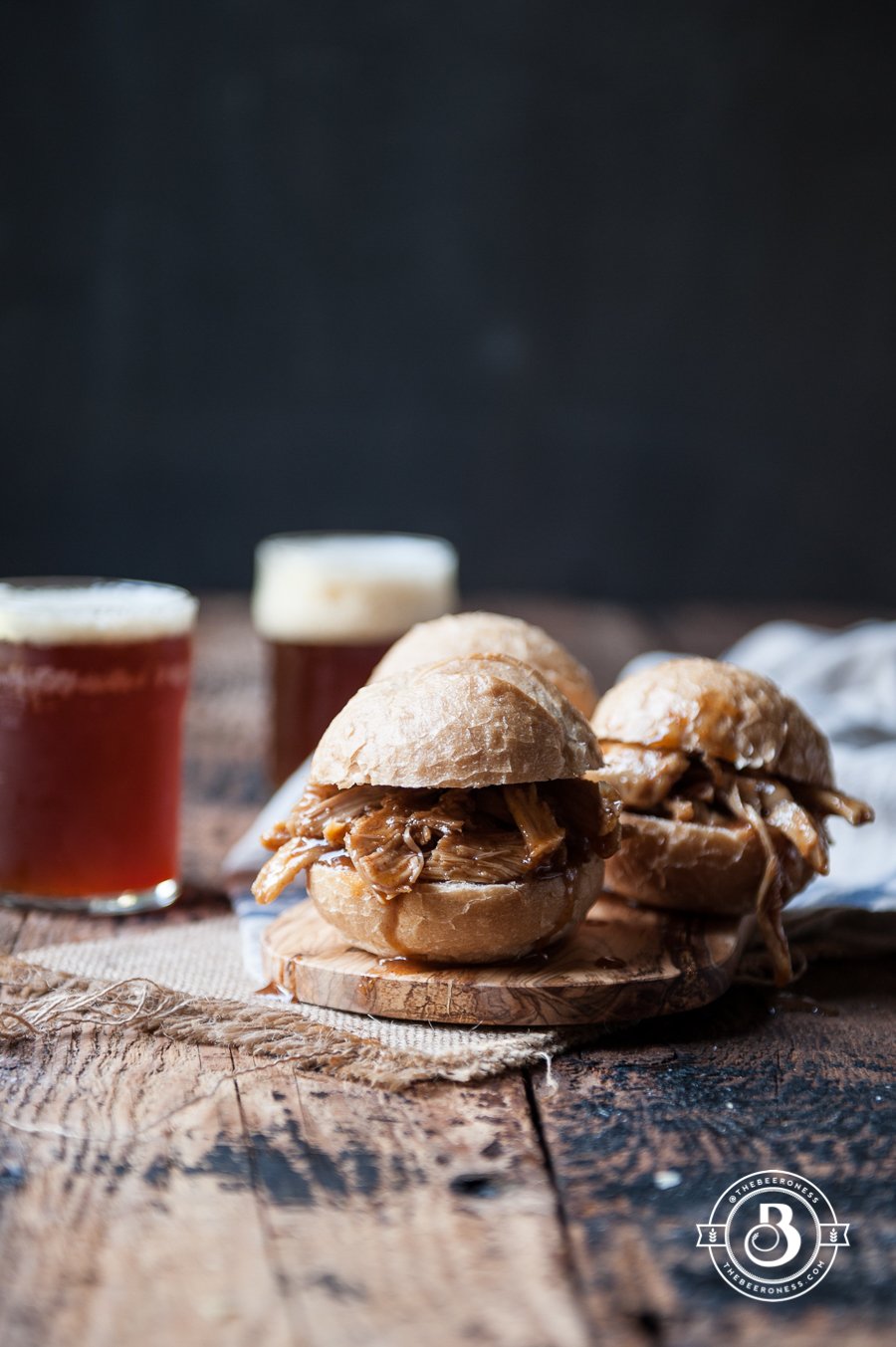 This is a sign.
It's fall. I realize that the calendar technically disagrees with me, but the calendar is wrong. Often. Calendars will frequently tell you that the week starts on Sunday, and that Summer starts the end of June. But according to our guts, the week begins on Monday, and Summer starts the first time it gets over 80 degrees in May. Fall, along these lines, starts with September and football season.
This slider is sign that we really don't care what the calendar tells us, it's fall. Sigh for a second, leave your sandals out for one more week, but summer is behind us. Let's look at the good side of this, not the silver lining. Silver linings imply that there is only a thin layer of good on an entire crap cloud. This isn't the case, fall is an incredible season. Pomegranates are back in season, football is back on, football food is back in consumption range, you can again wear boots and scarves without getting the side-eye from some Lululemon chick at Starbucks, and you can make sliders in your slow cooker.
Stouts are also back in season. Fall kicks off the releases of my favorite beer, the dark and roasty beast that I wait all year for. Even though I'll still drink them in August, wearing boots and a scarf, no matter who side-eyes me.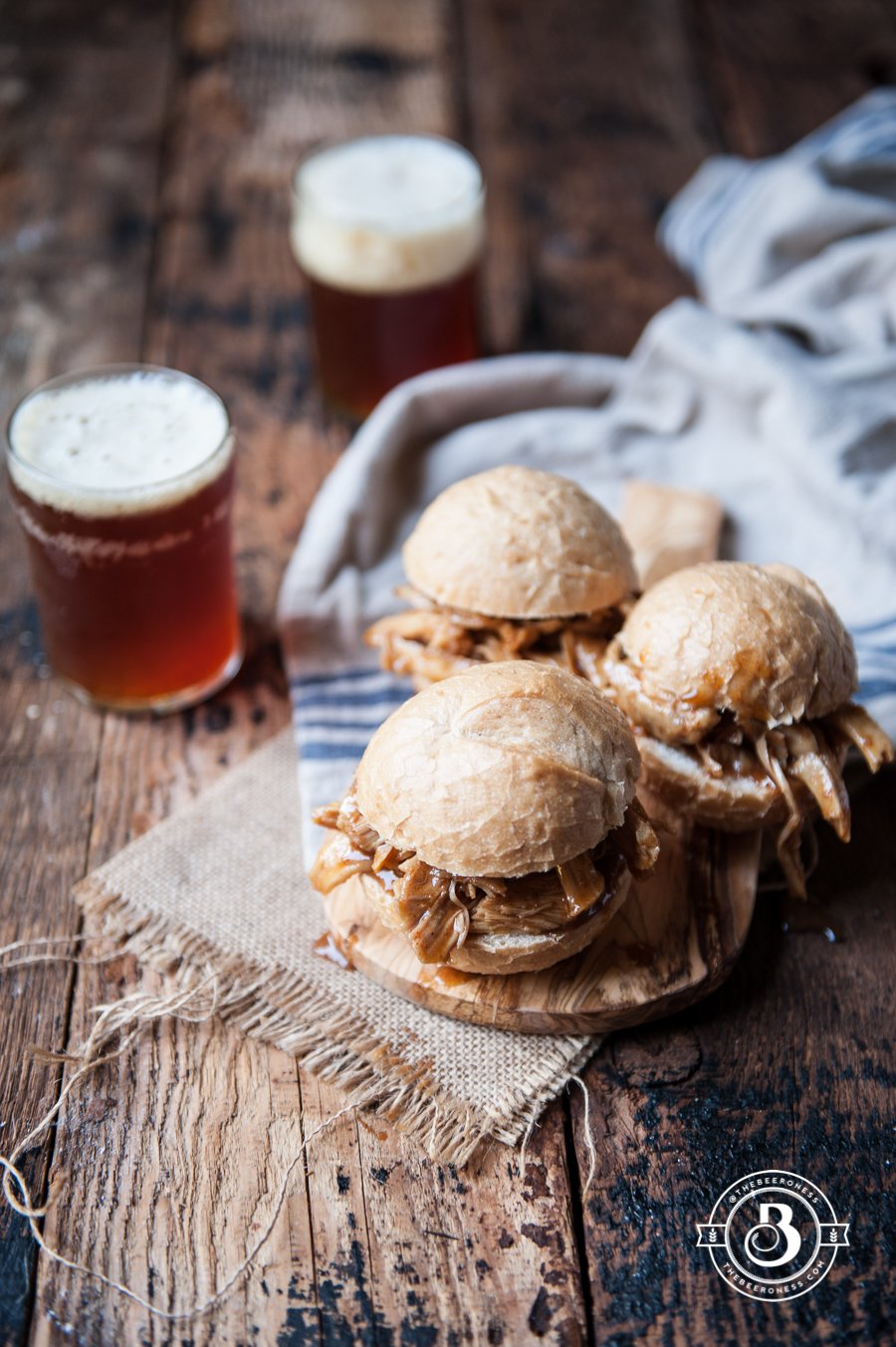 Slow Cooker Honey Chili Pulled Beer Chicken Sliders
Ingredients
¼

cup

honey

2

tbs

apple cider vinegar

2

tsp

red chili sauce

1

tbs

chili powder

1

tsp

smoked paprika

1

tsp

garlic powder

1

tsp

onion powder

½

tsp

salt

2

lbs

chicken thighs

boneless, skinless

¾

cup

beer

porter, stout, brown ale, or wheat beer

1

tbs

cornstarch

12

slider buns
Instructions
In a small bowl stir together the honey, vinegar, red chili sauce, chili powder, smoked paprika, garlic powder, onion powder and salt.

Add the chicken to a slow cooker, pour the mixture over the chicken.

Pour the beer into the slow cooker.

Cook on low for 6 hours, or high for 3 hours. Remove the chicken, shread with two forks, set aside.

Add the sauce and cornstarch to a pot over medium high heat, bring to a boil. Boil, stirring frequently until thickened, about 8 minutes.

Add the chicken to the sauce, stir to coat (you can add to a slow cooker on a warm setting until ready to serve, if needed).

Add to slider buns before serving.
I use this slow cooker (affiliate link).