Secret Ingredient Smooth and Creamy Beer Nacho Cheese Sauce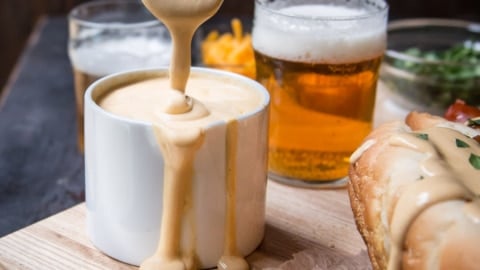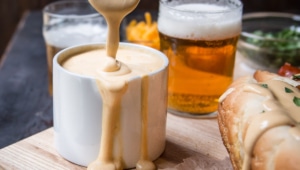 Secret Ingredient Smooth and Creamy Beer Nacho Cheese Sauce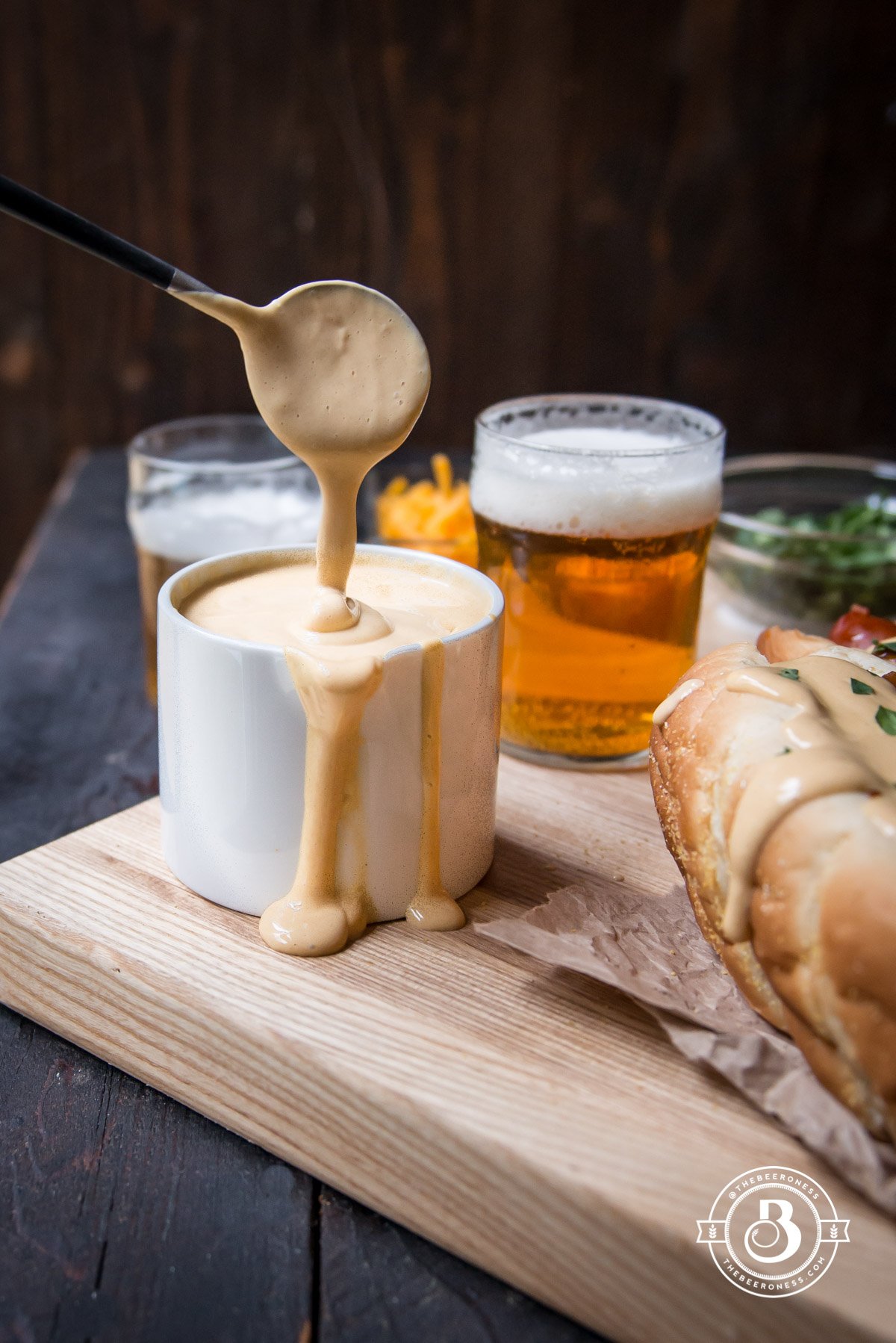 I did it. It only took two years and countless recipe trials to FINALLY bring you what I call, "7-11 pump cheese nacho cheese" but the homemade version. I know, I know, OFFICIALLY, that's gross. But secretly, it's amazing. It's creamy, and it never seperates or gets grainy. HOW DO THEY DO IT?!
I don't know, probably a chemical shitstorm that I don't want to know about. But I do know how YOU can do that. You can be the cooker of the creamiest cheese sauce in all the land, and it's made in your blender in 3 minutes. I know, you love me. I love you back.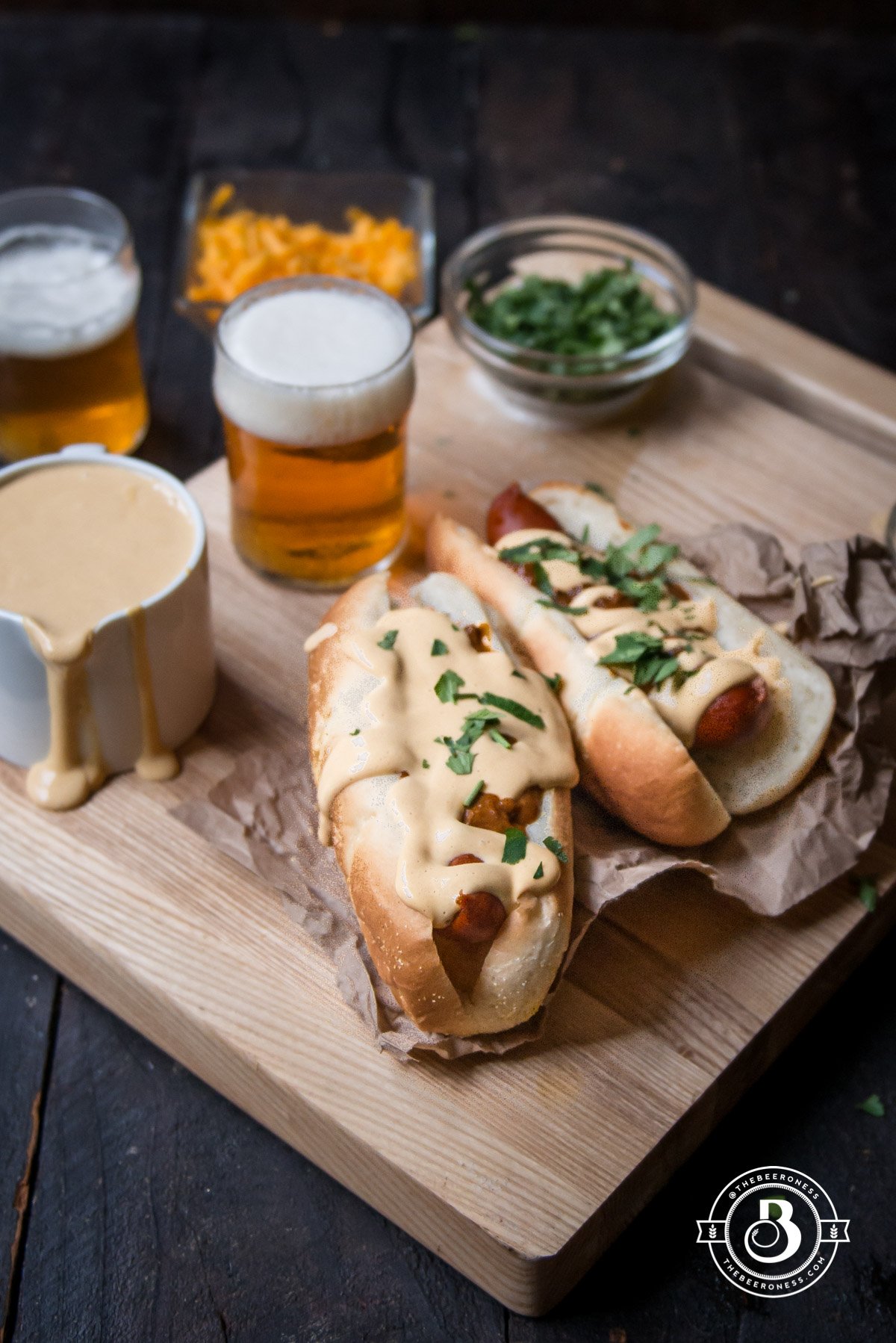 It's not one, but TWO secret ingredients that are super easy to find. Evaporated milk is the big one, it's just milk that has been reduced. The same amount of milk proteins but will less water to interfere with stabilization (not to be confused with sweetened condensed milk, we aren't making nacho fudge, that's an entirely different website).
Second is cornstarch, it helps bind everything together and prevent it from separating. Just add in some cheese (obviously), beer and spices to those two secret ingredients and blend to your heart's content. Then just heat and serve. You can even make it ahead of time. If you've ever tried that before, you'll know that with a regular cheese sauce that's laughable. But this stuff is the cheese sauce dreams.
Unless you don't dream about cheese sauce, in that case, I'm not sure we can be friends.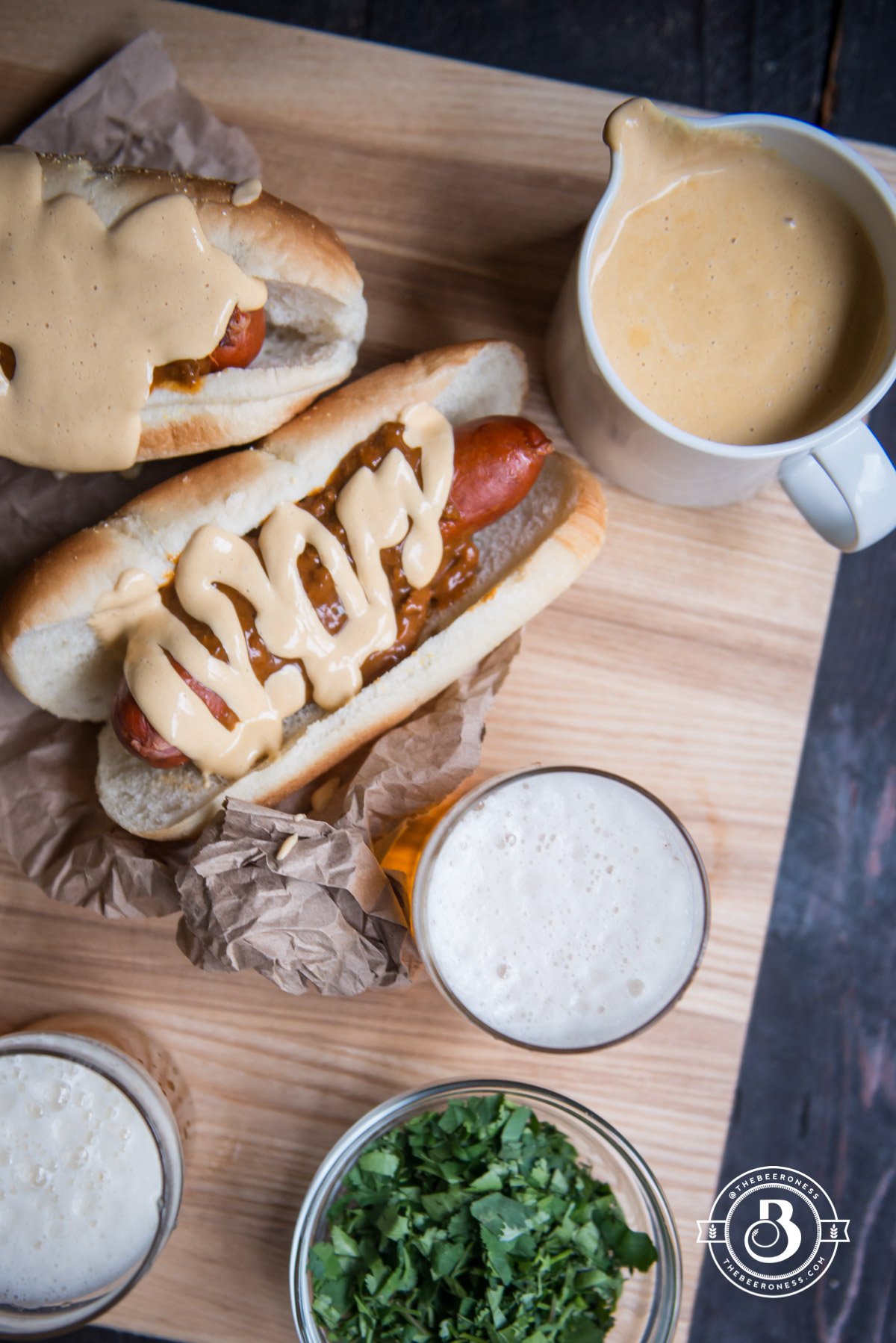 Secret Ingredient Smooth and Creamy Beer Nacho Cheese Sauce
Ingredients
2 ½

cups

300g shredded cheddar cheese

1

tablespoon

cornstarch

½

teaspoon

garlic powder

½

teaspoon

salt

1

12 ounce can evaporated milk

½

cup

4oz beer (IPA, pale ale, wheat beer)*
Instructions
Add all ingredients to a blender, blend until smooth.

Add to a saucepan over medium heat, heat to desired temperature.

Store in an airtight container in the fridge until ready to use, heat to serve. Can be made up to 3 days in advance.
Notes
*Hoppier beers (IPA's, American Pale Ales, etc.) will have a stronger beer flavor. For a lower beer flavor, opt for a wheat beer or a pale lager.