Salted Beer Caramel Sauce plus 5 More Edible Homemade Beer Gifts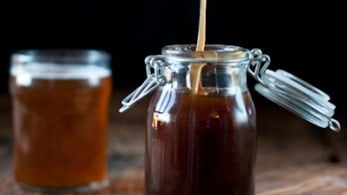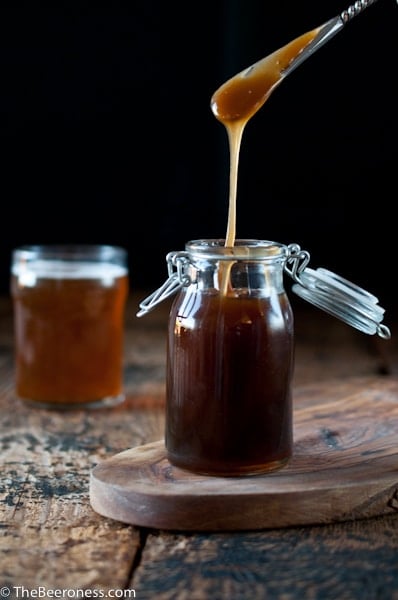 'Tis the Season.
To drink too much, eat too much and blame it all on seasonally appropriate Holiday Cheer.  I can get behind that, excess seems to agree with me. And while we're at it, DIY'ing a few holiday gifts infused with beer is another great excuse to break into that beer stash. After all it's better to give, right? Especially if a byproduct of that giving is figuring out what to do with that "leftover" beer. It can't go to waste, that just doesn't make economical sense.
1. Chocolate Pretzel Beer Toffee
A surprisingly easy to make candy that's always a big hit. It also makes a great addition to a cookie tray, but be careful it's hard to stop eating this stuff, it has a crack like presence.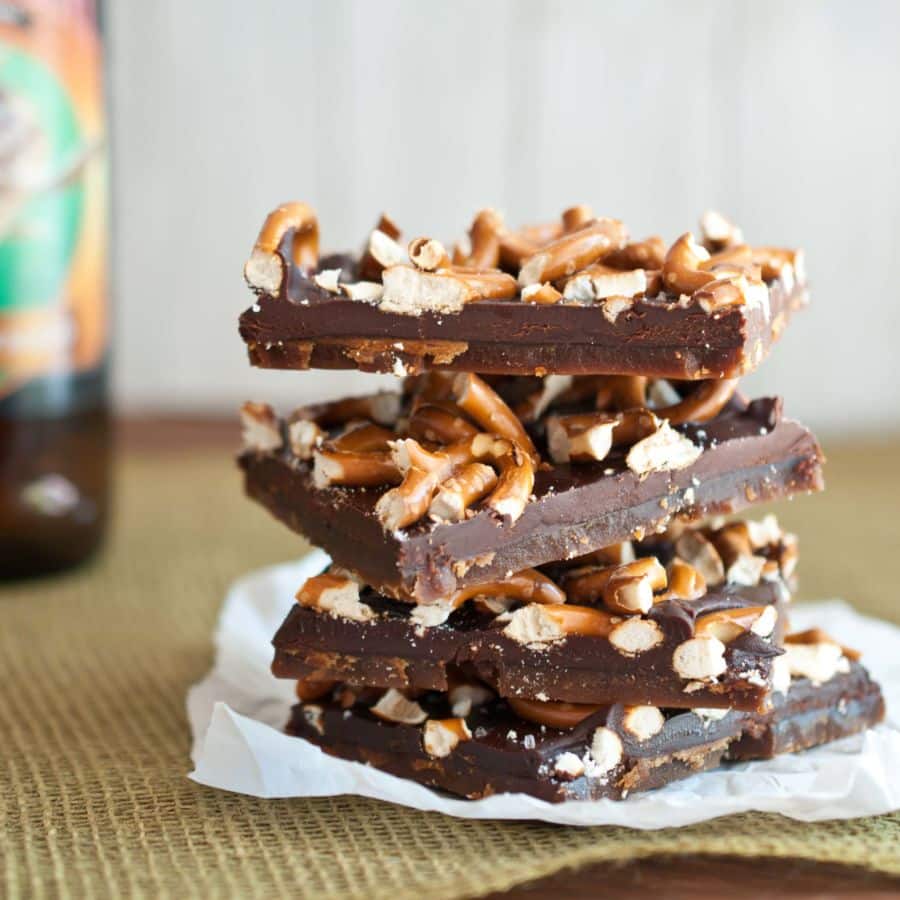 2. Stout & Sriracha Beer BBQ Sauce
A little break from all the sweet treats, this is a great sauce to pass along to friends and family. Don't forget to print out a few recipe ideas to go along with, like these Oven Roasted BBQ Beer Ribs or these  Oven Baked BBQ Chicken Wings.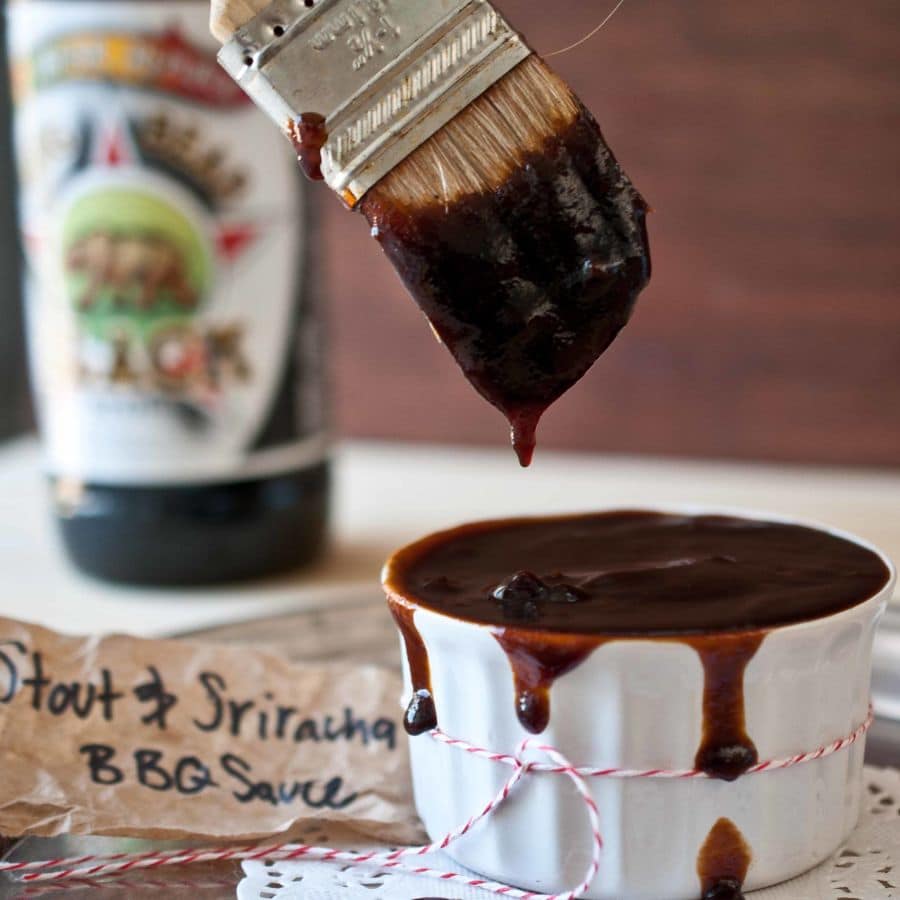 These are pure decadence. A beerified version of a traditional holiday favorite.
A little treat reminiscent of childhood, with a grown up flavor of craft beer.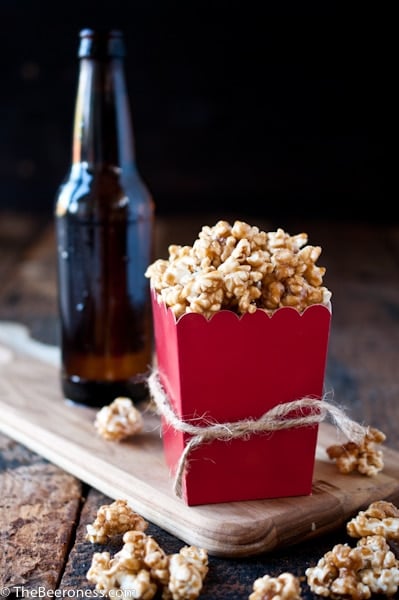 Bring Beer Nuts to entirely new level.
 6. Salted Beer Caramel Sauce (recipe below)
Ice cream socials will never be the same.
Salted Beer Caramel Sauce
Ingredients
2

cups

sugar

½

cup

beer

see note

8

tablespoons

unsalted butter

softened, cut into cubes

1

cup

heavy cream

room temperature

1

tsp

flakey sea salt
Instructions
Add the sugar and beer to a very large heavy bottom saucepan over high heat (caramel will bubble up to 10x's it's original volume). Stir just until the sugar has melted then stop stirring.

Allow to boil untouched (you can swirl the pan a few times to evenly distribute caramel but stirring will cause crystallization) until the caramel reaches a deep amber, almost reddish color.

Add the butter, stirring continuously until all the butter has melted. Remove from heat.

Slowly whisk in the cream and salt until well combined.

Return to heat, cooking until slightly thickened, about 3 minutes

Allow to cool for ten minutes before transferring to a glass jar.

Keep refrigerated until ready to use, heat the caramel to thin, if desired.
Notes
You want a beer with some maltyness. Look for a brown, red or amber ale that has a strong malt backbone.