Porter Provolone Meatball Subs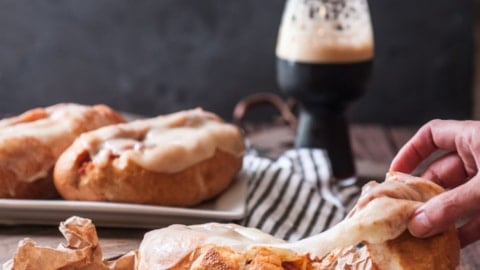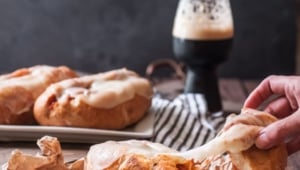 Porter Provolone Meatball Subs
 "I can't believe you're not here this weekend," The bartender at Cowiche Canyon in Yakima, Washington is shaming me for arriving —and leaving—just days before the biggest celebration of beer that this part of the world has to offer.
I don't blame her, really. It doesn't make a lot of sense to come to the site of Fresh Hop Fest, to a city in a pre-party-buzz frenzy and leave before the main event.
 But for once, I wasn't there for the beer. The beer, which will be a celebration of the flicker of time that brewers are able to use fresh-from-the-bine-hops, isn't why I came.
I came for the hops. I came to witness the harvest first hand. I came to see these beautiful little flowers, the rock star beer ingredient, go from field to brew. Harvest was completed mere hours after my arrival, days before the Fresh Hop Fest party-goers will arrive, harvest is over before they land in town. Every hop bine cut down, every hop flower resting peacefully in wait for it's final fermentable destination.
 It was an experience I was grateful to witness, something that few beer lovers get to see first hand. It was worth skipping this years festivities in favor of what so few people are able to witness. It's an experience I'll tell you more about later, but for now I made you a sandwich.
For now, we can all roam our respective cities looking for fresh hop beers at our tap rooms, enjoying the view from afar.
But next year, it'll be different. Next year I already have plans to return for the Festival, take part, drink the best that Yakima has to offer and tell you all about it.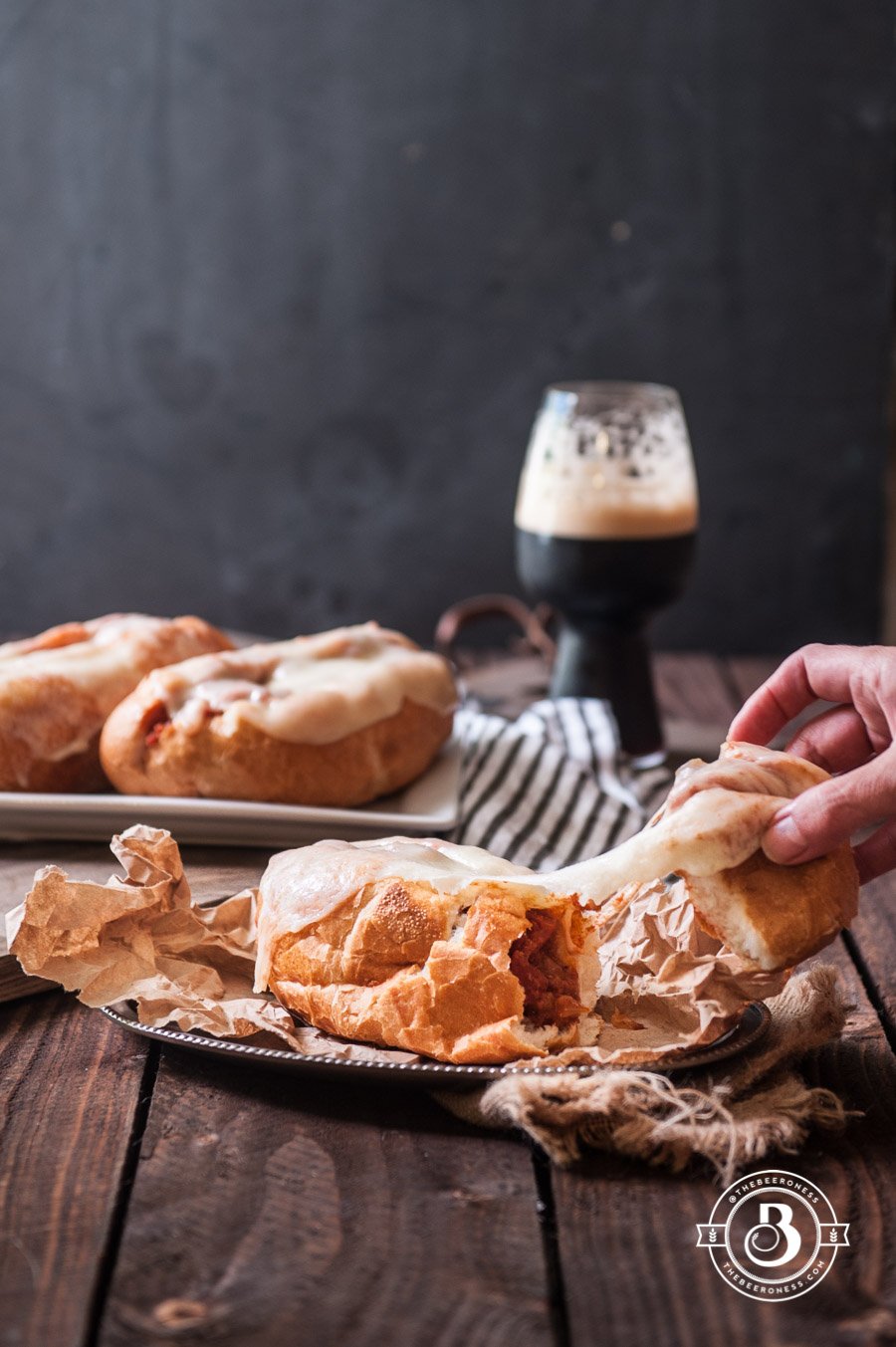 Porter Provolone Meatball Subs
To make this as an appetizer, substitute the 4 hoagie rolls with 12 slider buns.
Ingredients
2.5

lbs

ground pork

¼

cup

28g breadcrumbs

1

teaspoon

0.5g dried basil

½

teaspoon

0.25g dried oregano

½

teaspoon

3g salt

2

teaspoon

6g garlic powder, divided

1

large egg

1

cup

140g chopped white onions

2

tablespoons

28g olive oil

½

cup

115mLporter or stout beer

¼

cup

tomato paste

14.5

wt oz crushed tomatoes

1

teaspoon

3g black pepper

4

hoagie rolls

8

slices

provolone cheese
Instructions
In a large bowl add the pork breadcrumbs, basil, oregano, salt, 1 teaspoon garlic powder (reserve the other teaspoon), and egg. Mix with your hands until just combined.

Cover a plate with plastic wrap. Use a cookie scoop to make balls just smaller than golf balls. Place on the prepared plate. Place in the freezer for 15 minutes (this will help the meatballs retain shape during cooking).

Heat the olive oil in a pan over medium heat. Add the onions, cooking until onions have softened and started to brown, about 8 minutes.

Remove the onions from the pan, increase heat to high. Add the meatballs, pulling the pan back and forth to roll the meatballs around the pan until lightly browned.

Pour in the beer, then add the crushed tomatoes, tomato paste, black pepper, remaining 1 teaspoon garlic powder and the onions. Stir gently.

Reduce heat to medium, cover and allow to simmer until the meatballs are cooked through. Salt sauce to taste. *

Preheat the broiler. Slice the hoagie rolls and add the meatballs and sauce to the rolls. Place on a baking sheet. Top with two slices of cheese per sandwich.

Broil until the cheese is melted. Serve immediately.
Notes
*to make in advance, finish cooking the meatballs, then transfer to a storage container. Store in the fridge for up to three days. High slightly, add to hoagie rolls, top with cheese and broil until cheese is melted.
Hops are gorgeous.