Peanut Butter Chocolate Stout Fudge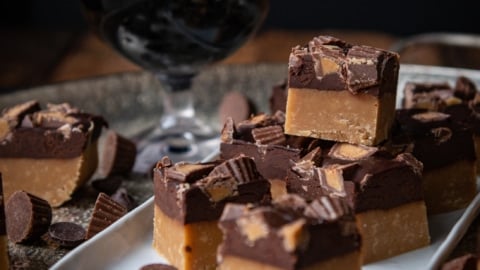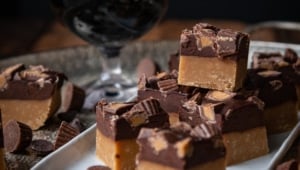 Peanut Butter Chocolate Stout Fudge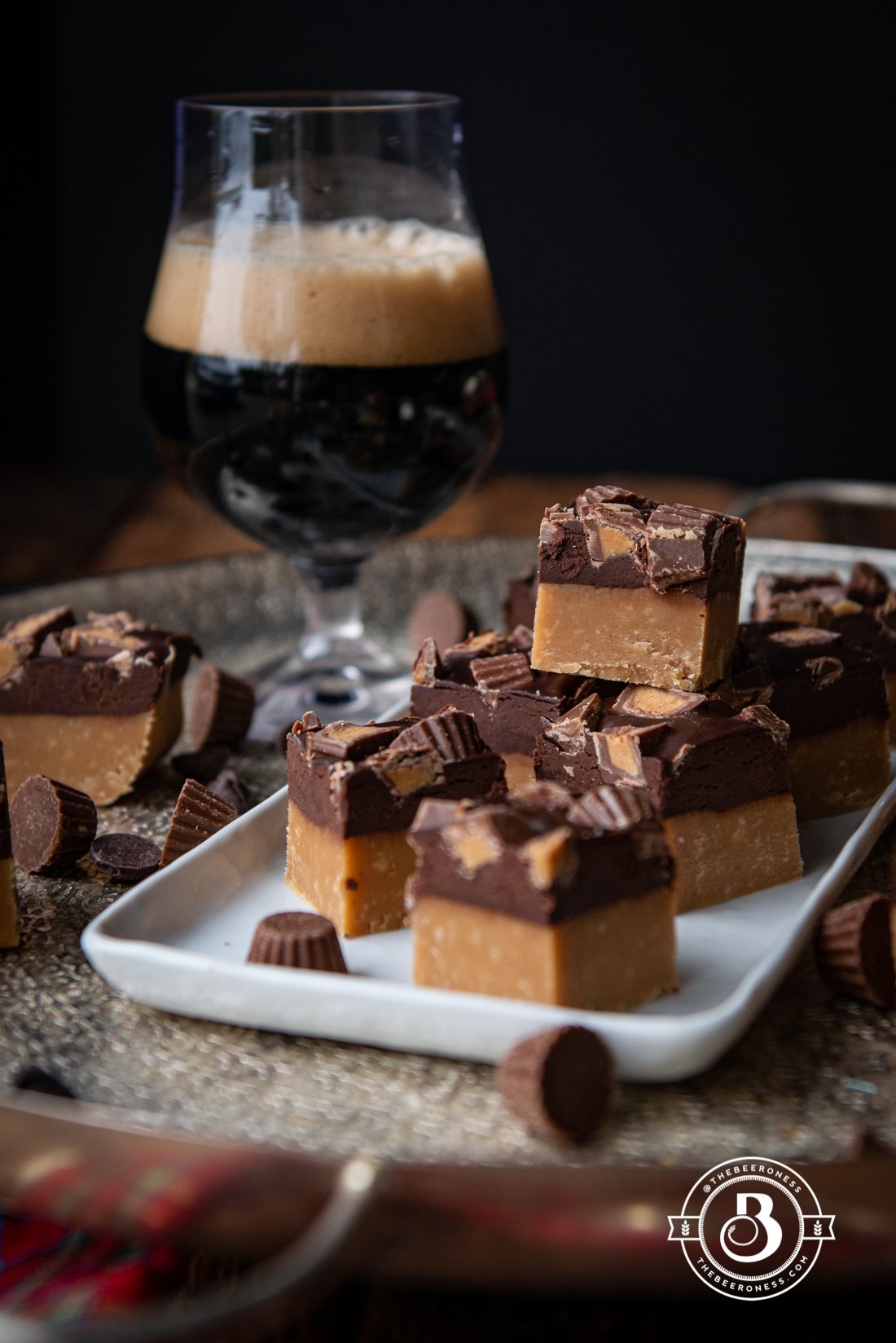 Remember how cute we were in March when quarantine started and we all collectively yelled, "Two weeks?! We are going to be like this for two weeks?!" That was adorable. I'm glad I didn't know how long we'd be doing this because I don't know if I could have handled it. We just needed the hope of uncertainty.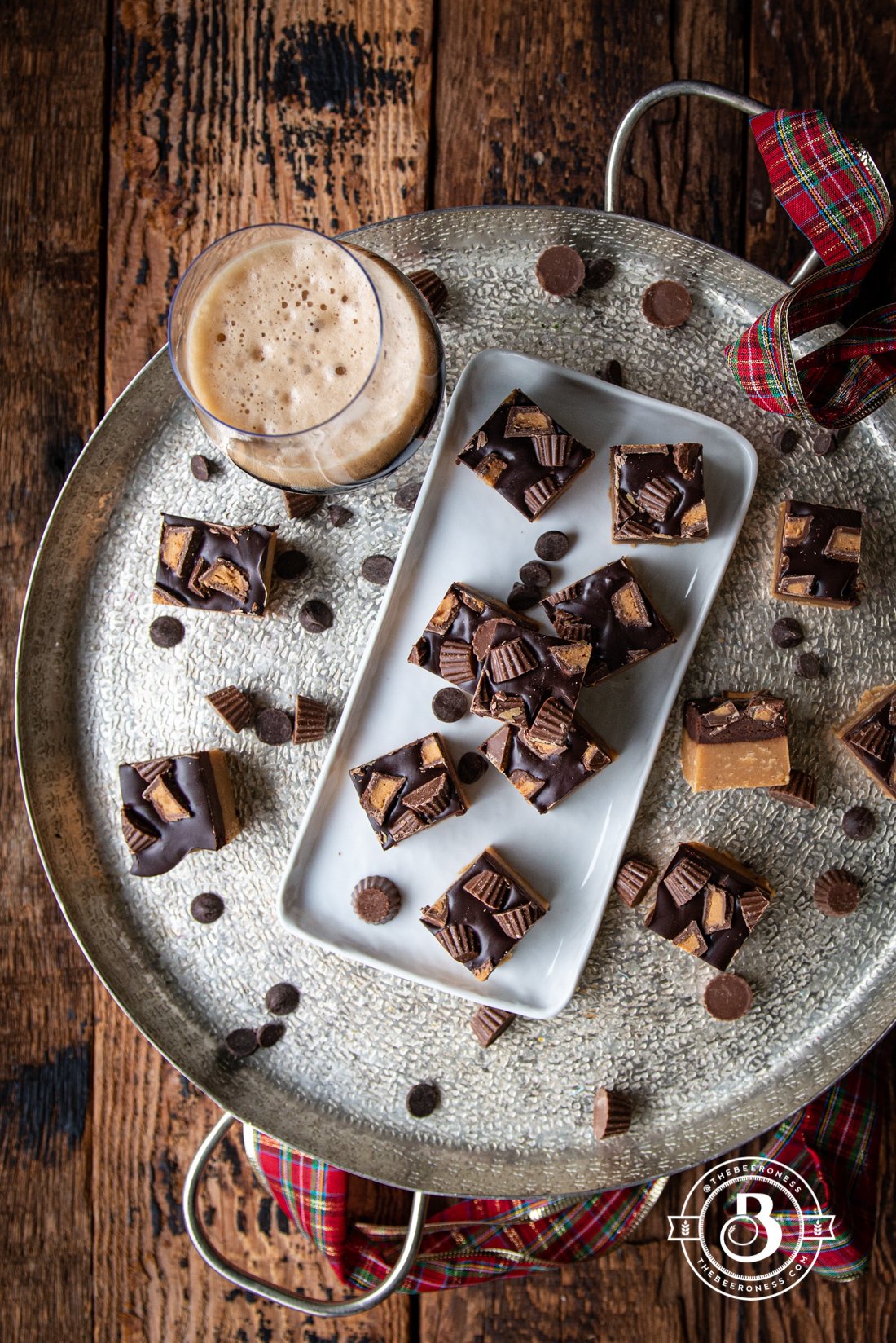 I need to plan stuff to survive these days, even embarrassingly small stuff like going to the dog park with my dog and my friend who has a giant floof. Driveway happy hours with my neighbors. Backyard firepit and too many beers with my husband. It's survival of the optimistic these days.
Food plans are happening. Like planning to make a bunch of ridiculous cookies and fudge and leaving them on my favorite human's porch. Texting from a safe distance to say hello, here are treats, I just wanted to see your big dumb face and you can see mine.
Plans of any sort are helping me break up the groundhogs day feeling of this very long decade that has been 2020.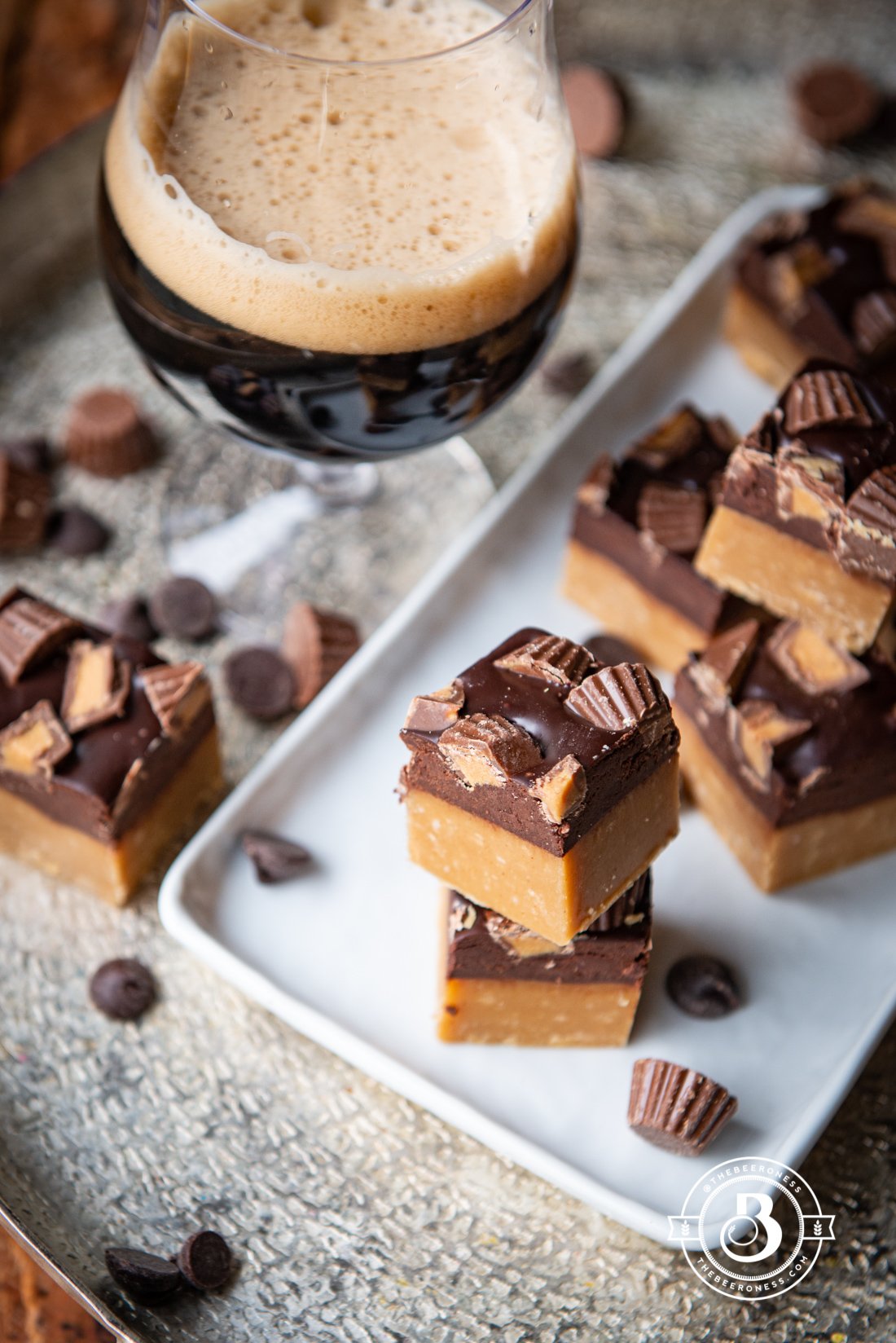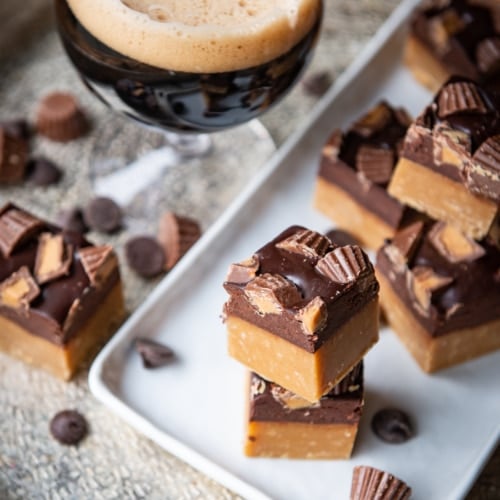 Peanut Butter Chocolate Stout Fudge
Ingredients
½

cup

butter

½

cup

heavy cream

½

cup

brown sugar

1

cup

creamy peanut butter*

1

tablespoon

vanilla extract

2

cups

powdered sugar

1 ½

cups

dark chocolate chips

½

cup

stout beer

1

cup

mini peanut butter cups

cut in half
Instructions
Add the butter, cream, and brown sugar to a pot over medium-high heat. Bring to a boil, boil for two minutes.

Remove from heat, stir in the peanut butter and vanilla until combined.

Add the powdered sugar, stir until combined (if it starts to clump, return to heat until just starting to melt.

Line an 8x8 pan with parchment, pour the peanut butter into the pan in an even layer, chill until set, about 1 hour.

In a microwave-safe bowl add the chocolate chips and beer (this can also be done in a double boiler), heat for 30 seconds, stir and repeat until melted and well combined.

Pour over the peanut butter layer in an even layer. Top with mini peanut butter cups.

Chill until set. Cut into cubes to serve.
Notes
Cheap, store-bought works best. Natural or homemade peanut butters are too oily.