Orange Blossom Ale Cranberry Sauce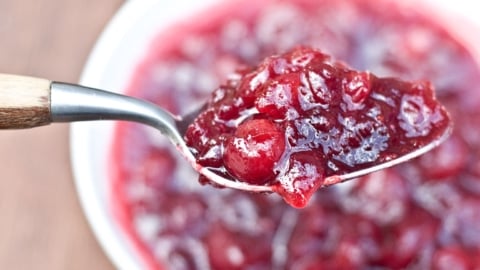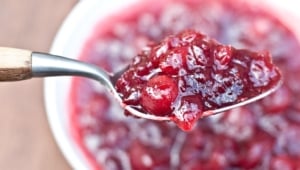 I could get really cheesy about this. I could even call it CranBEERy sauce. But I'm not going to do that, because, that would be lame.
And I respect you too much for obvious puns. Drunken cranberry sauce? Boozy? All of those overused descriptors miss the point, and the fact that high heat burns off alcohol.
A light ale, with a strong citrus note, like Buffalo Bill's Orange Blossom Ale, lends a beautiful balance to the strong acid of cranberries that you usually see sitting around your Thanksgiving table. I won't even speak to those of you whose only preparation for anything Cranberry related is the use of a can opener to dispense a hideously ridged gelatinous mass of phallic shaped berry-adjacent matter onto a crystal serving dish.
Other things we won't be speaking of today: the sound that thing makes when it comes out of said can.
Clear your head of all thoughts tin related and focus on a sweet and tart taste of a cranberry sauce with back notes of an American Pale Ale. You'll thank me for the reprieve.
Orange Blossom Ale Cranberry Sauce
Ingredients
1

cup

sugar

1/2

cup

water

1/2

cup

Pale Ale with citrus notes

do not use an IPA, too much hop. I used an Orange Blossom Ale

4

cups

Cranberries

1

tbs

fine orange zest
Instructions
Put it all in a sauce pan and allow to simmer over medium low heat until thickened, about 15 minutes. The longer you cook, the thicker it becomes.