One Bowl Chocolate Chip Beer and Peanut Butter Bread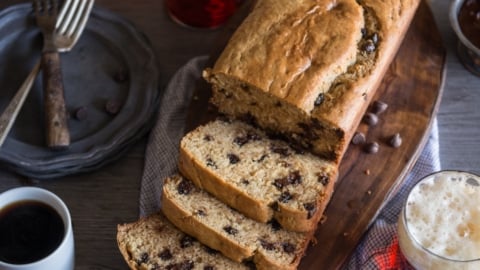 One Bowl Chocolate Chip Beer and Peanut Butter Bread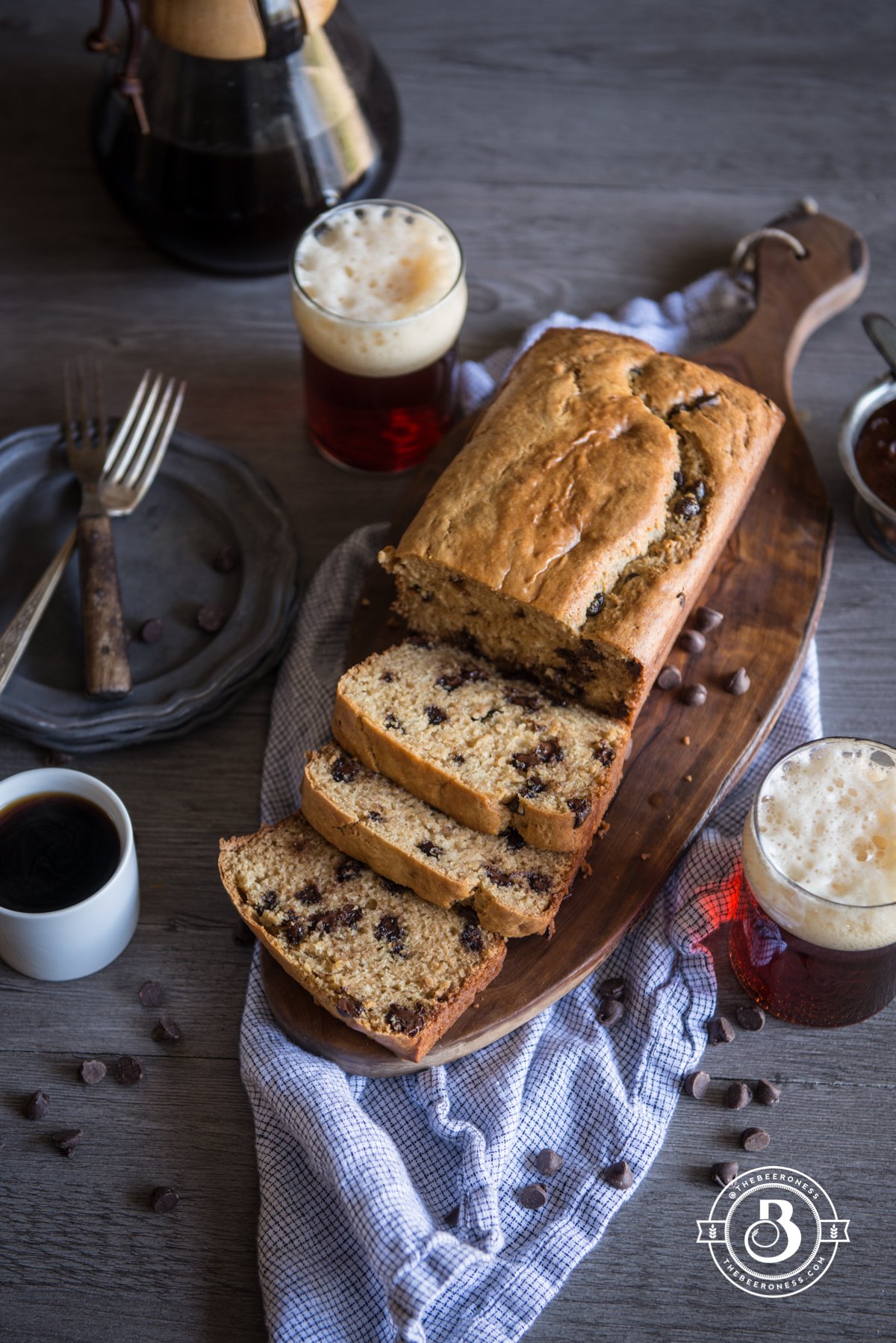 I like that we do this. We make a loaf cake, slice it, serve it with coffee and call it bread. But we both know it's cake. We call it bread, nod along as we both agree to call it that, and happily devour it with our morning latte as if we didn't just eat frosting-less cake for breakfast. We like to try to trick ourselves, and we are both ok with this.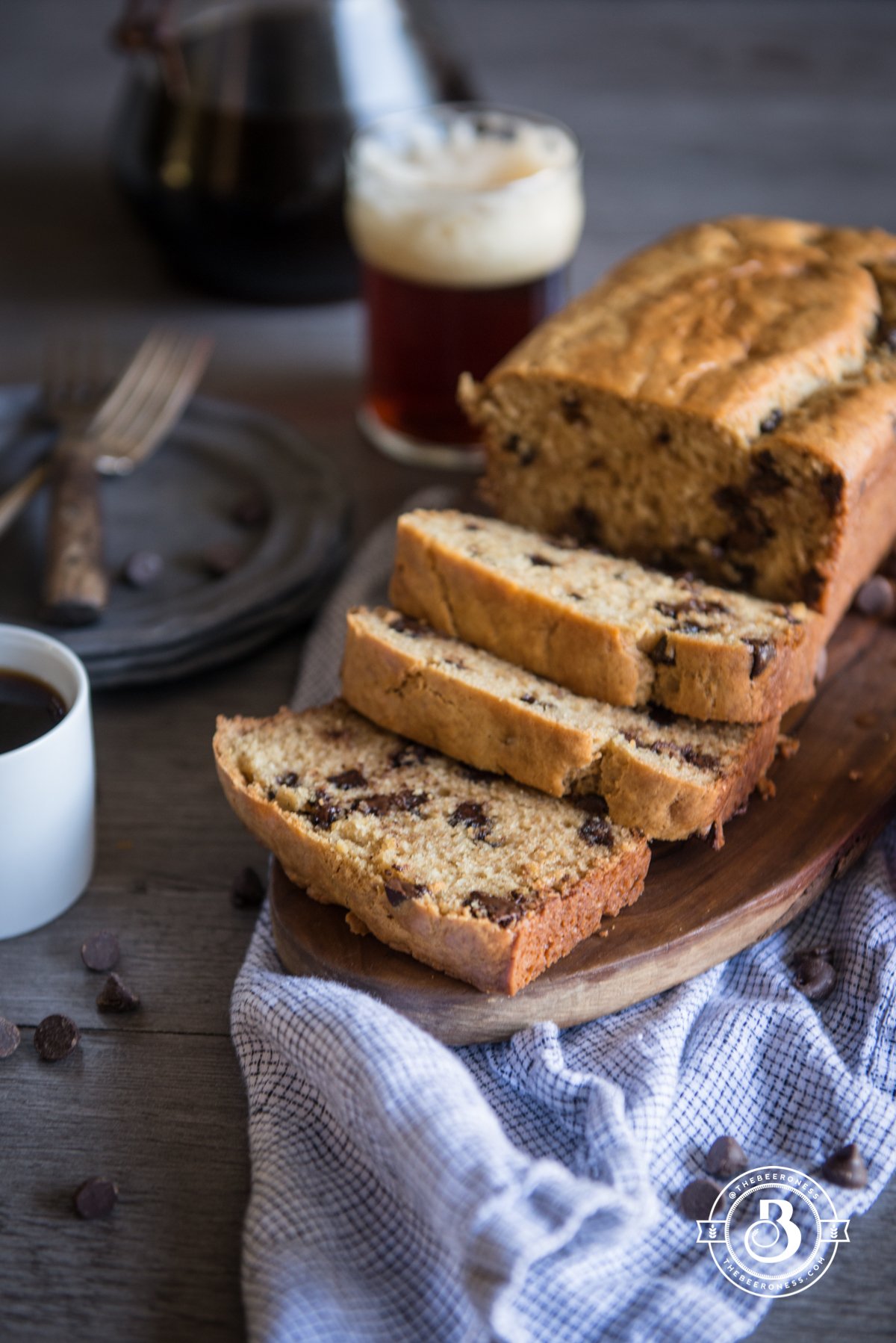 But THIS not-cake-its-bread-promise is also full of protein because of the peanut butter. So it's kinda not as bad for you, which makes it good in my book. It's also perfect for an afternoon snack with a beer, which you totally deserve for having such a good-for-you breakfast.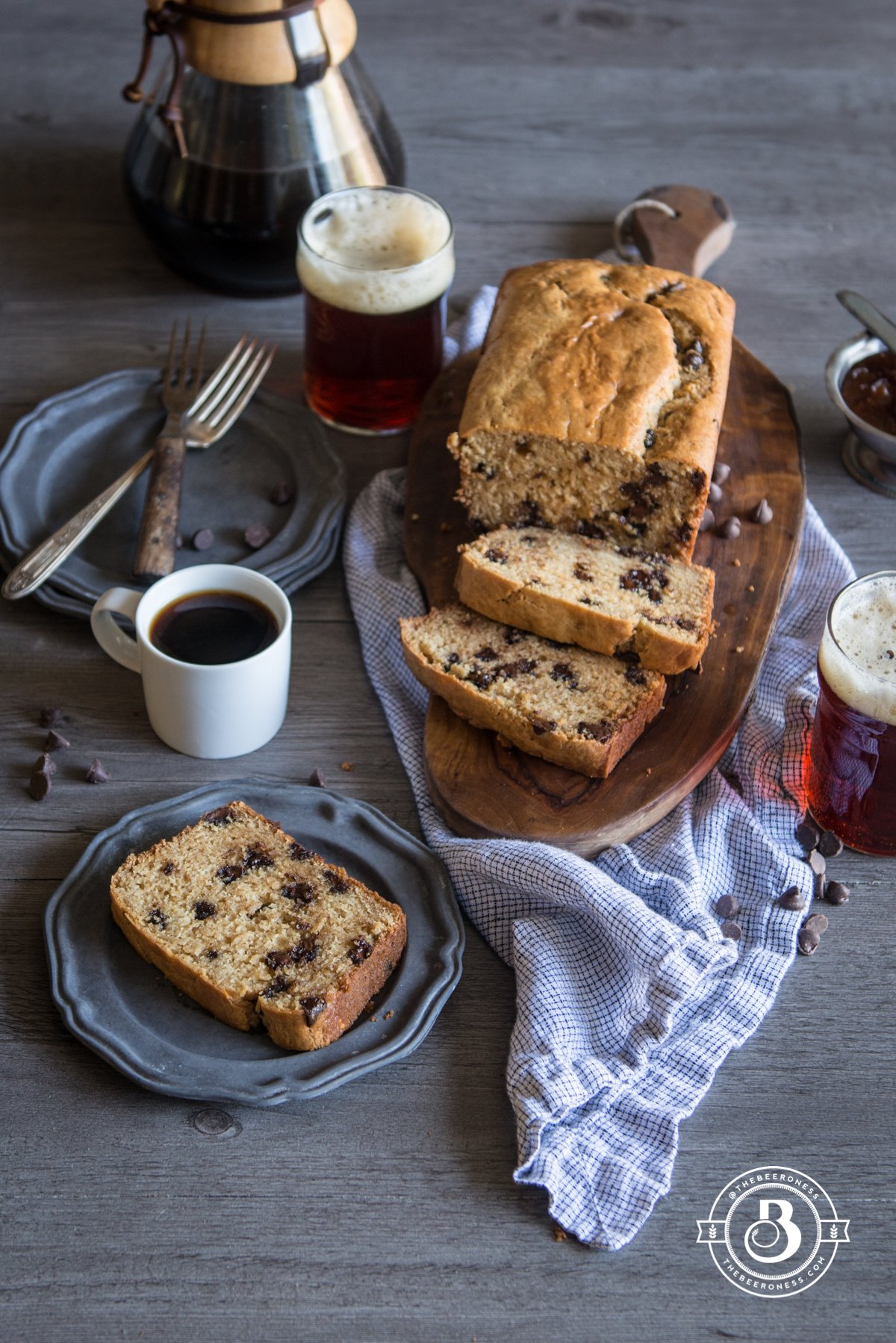 It also makes a really easy bake-and-take offering if you have to go somewhere to eat food in a social setting. It's like a peanut butter cup and beer but in bread form. You can't go wrong, it's a crowd pleaser. Just like your ability to convince people to eat cake for breakfast, everyone likes that about you.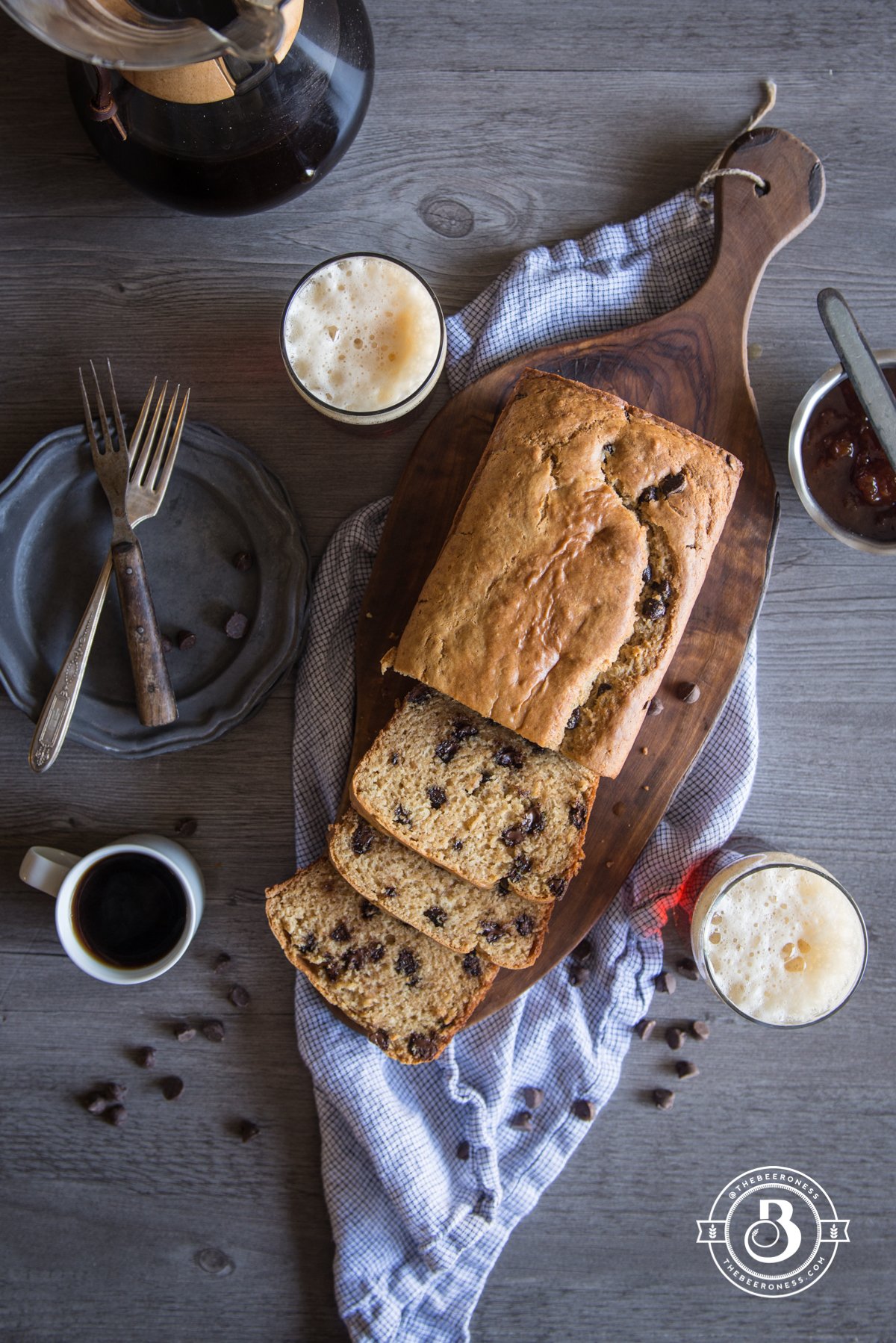 One Bowl Chocolate Chip Beer and Peanut Butter Bread
Ingredients
2

teaspoons

baking powder

1

teaspoon

baking soda

1

teaspoon

salt

½

cup

(100g) sugar

2

cups

(240g) all-purpose flour

½

cup

(120g) chocolate chips

¾

cup

(180g) half and half

¾

cup

(6oz) stout or porter beer

½

cup

(128g) creamy peanut butter, slightly heated
Instructions
Preheat the oven to 350°F.

In a large bowl stir together the baking powder, baking soda, salt, sugar and flour.

Add the remaining ingredients, stir until combined.

Spray an 8x4 inch loaf pan with cooking spray, add the batter in an even layer.

Bake for 40-45 minutes or until the top is golden brown and springs back when lightly touched.