No Churn Shandy Gelato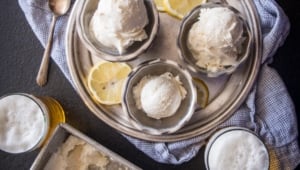 No Churn Shandy Gelato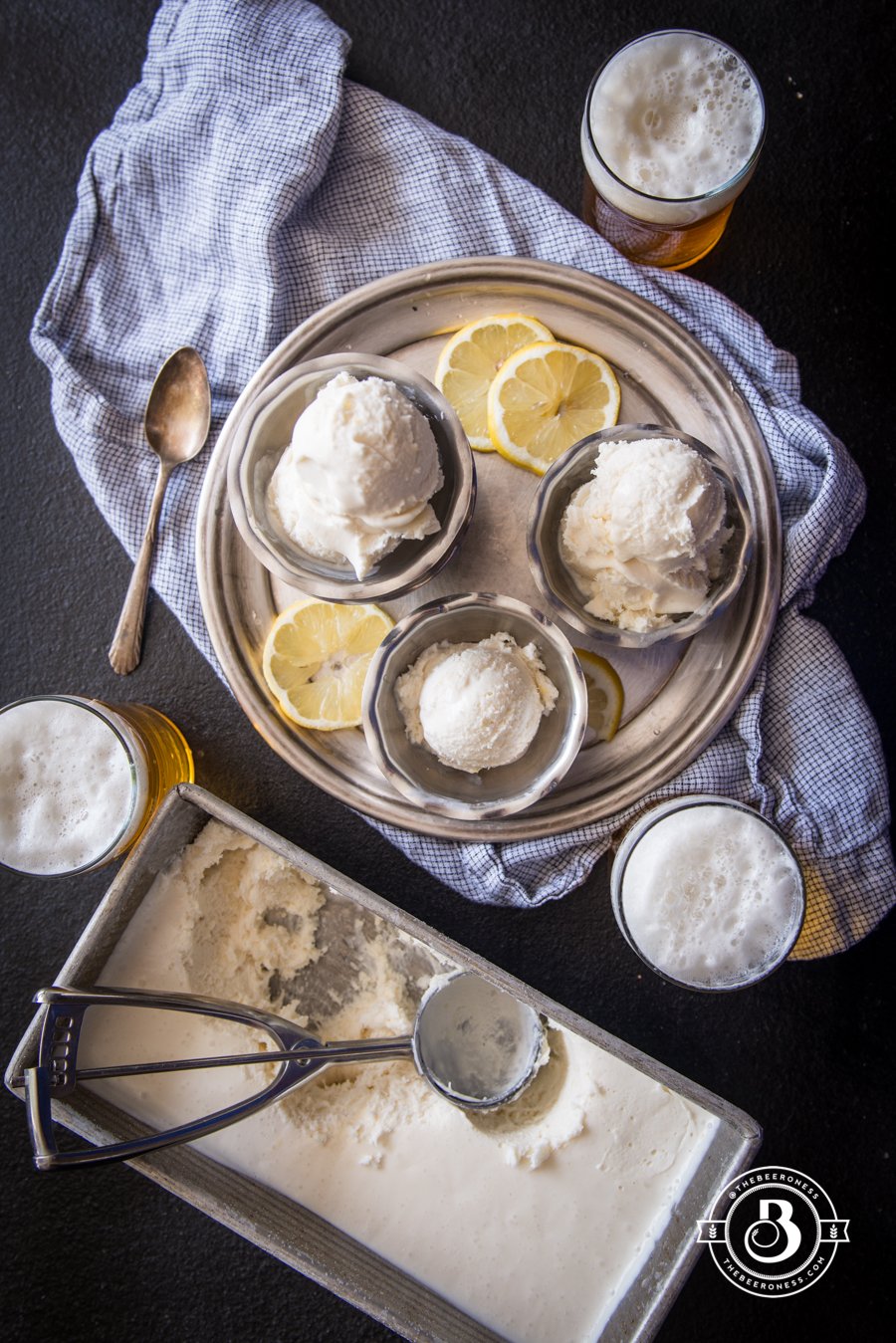 More often than not I make you no-churn recipes even though I have not one, but two ice cream makers. Mostly it's because I hate when you read my ice cream maker recipes and sad face me because you either don't have one, or yours is somehow out of commission.
So, mostly just to avoid the frowny face emojis, I offer you these simple, easy, delicious ways to get frozen, boozed up treats into your face with minimal effort. It's why we're friends. After all, even if you DO have an ice cream maker, you can still make this and it's just as creamy and lovely as you want it to be. 
I was all set to make this lovely Shandy inspired summer treat with an IPA when this Wheels Gose Round from Left Hand just shows up on my door. Literally. Right on my front porch was a press pack of beer from Left Hand and just like that the perks of my weird job were once again revealed to me via UPS.
It's fantastic, it's day-drink-when-you-have-a-busy-day-and-you-don't-care fantastic.  It's bright, citrusy, crisp, with the right amount of pucker but not too much. As if that wasn't enough of a reason to buy this outstanding sour ale, it ALSO gives proceeds to the fight against Multiple Sclerosis. To date, Left Hand has helped raise over 3 million dollars for the cause.
So, it's decided. You have to run right out, buy some beer, then make some ice cream (this recipe only needs a few tablespoons so the rest is fair game) because it's how you give back to society and feel good about your drinking habits.
There you go. Ice cream and justifications to drink more beer. That's why we're friends.

No Churn Shandy Gelato
Ingredients
2

cups

(480g) heavy cream

chilled

1

(14 oz) can

sweetened condensed milk

chilled

¼

cup

(60g) lemon juice

1

tablespoon

lemon zest

grated with a microplane

3

tablespoons

gose beer

(can use a sour ale like a gose or an IPA)

1

cup

(200g) sugar

½

teaspoon

(3g) salt
Instructions
Add the cream to the bowl of a stand mixer. Beat on medium speed until starting to thicken, about 8 minutes. You want to avoid incorporating too much air so keep the speed lower than you would to make whipped cream.

Add the lemon juice, zest, beer, sugar, and salt to a small bowl. Stir until the sugar has dissolved.

While the mixer is running, slowly add the lemon juice mixture until well combined with the cream. The acid from the lemons will help thicken the cream.

Slowly add the sweetened condensed milk until well combined.

Add to a freezer safe container. Freeze for at least 6 hours before serving.