Lemon Parmesan Beer Asparagus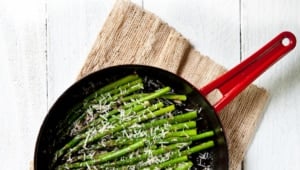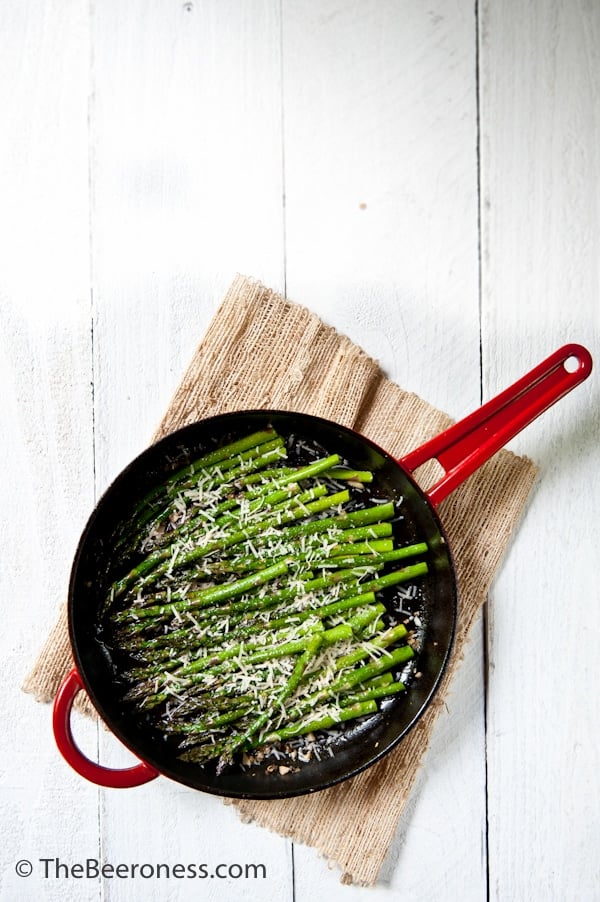 I'm writing this from a hotel room 26 floors above the Las Vegas strip.
I'm nearing the end of the second day of the Saveur Magazine Best Food Blog Awards party and the feeling of gratefulness is still growing. The fact that such an important food magazine recognized what I'm doing as Best of the Best brings a validation to what I've been stumbling towards. It's humbling to know who many millions of food blogs are out there, and how just a handful of us are here. To feel in a small way that there must have been a mistake made, wondering if I really am good enough to be sitting in a room so full of talent.
But I'll take it, with a smile and renewed sense of purpose. Closer to the goals I set when I started this journey, and closer to feeling like I belong here.
And that feeling of gratefulness, that feeling that I'm incredibly lucky to do what I do, that'll just keep growing.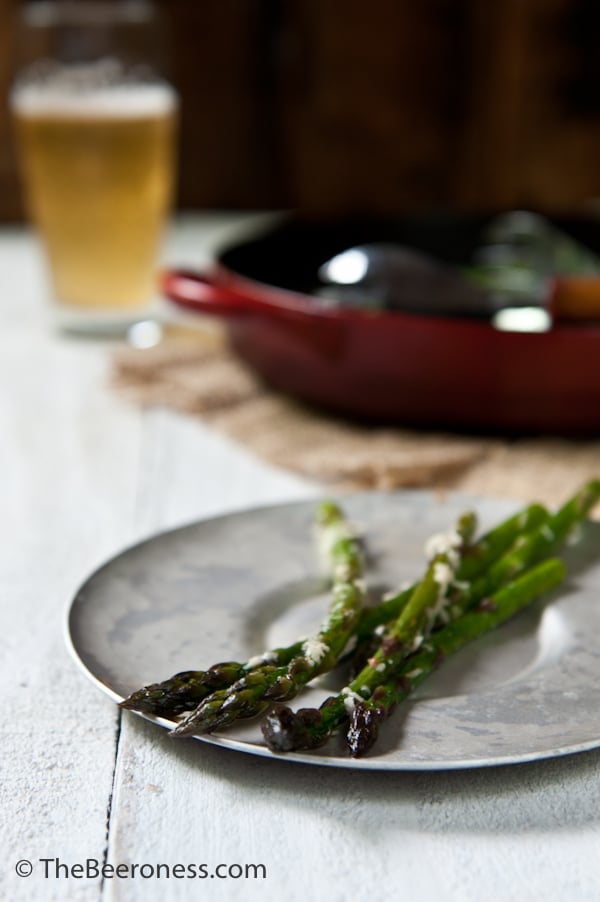 Lemon Parmesan Beer Asparagus
Ingredients
1 tbs butter
1 clove garlic, minced
½ cup pale ale
1 tsp lemon zest
1 lb asparagus, washed and ends trimmed off
½ tsp black pepper
pinch salt
¼ cup fresh shaved parmesan
Directions
In a cast iron skillet over medium high heat, melt the butter. Add the garlic, stir for thirty seconds, add the beer and lemon zest.
Add the asparagus, cooking on all sides until beer has mostly evaporated and asparagus is barley fork tender but still has some firmness.
Sprinkle with salt and parmesan, serve warm.
https://domesticfits.com/lemon-parmesan-beer-asparagus/
Copyright �© TheBeeroness.com