Korean Beer Glazed Short Ribs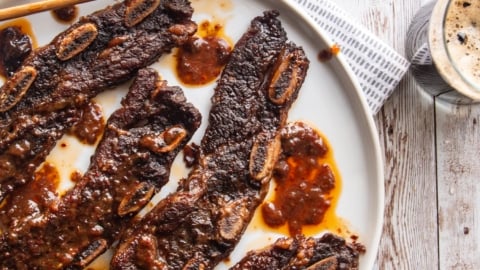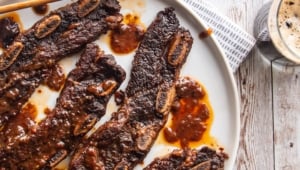 Korean Beer Glazed Short Ribs
Do you also get anxiety over the most obscure things? Like when someone asks you what your favorite [random category] is? I don't like this, it makes me panic and second-guess all my life choices. The truth is, I DON'T have a favorite beer, or vacation spot, or color.
But I DO have favorites when it comes to more obscure things, like grocery checkout ladies, and spatula brands. I also have a favorite cooking style, but not the way you think. Because I won't say "French" or "Mediterranean" it's even more random.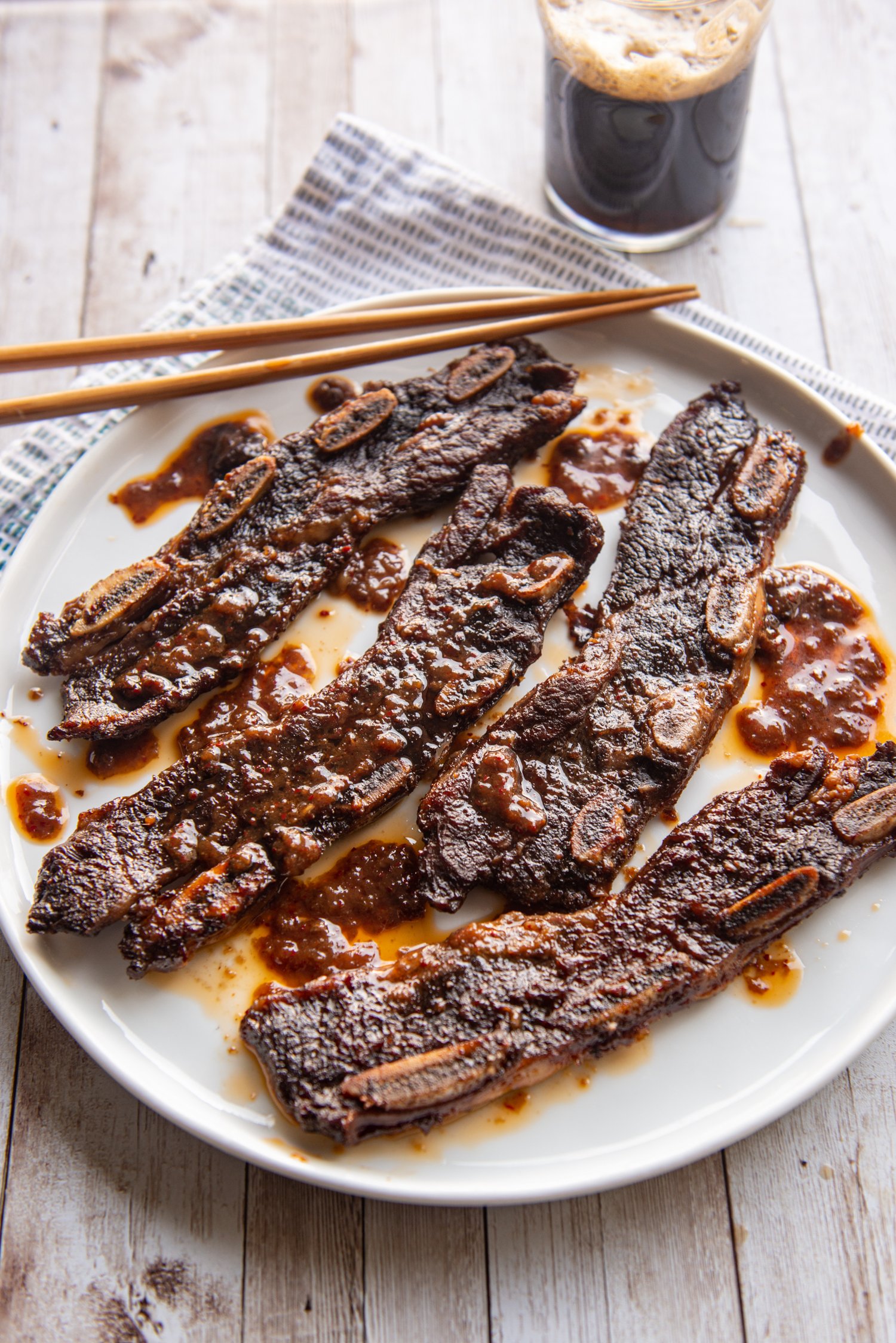 It's "sounds really fancy but it's super easy." That's a category, I promise, and it's my favorite. These short ribs are it, and I cooked them because my regular grocery store always sells flanken-style short ribs. I hate going to new and unfamiliar grocery stores because I have this unreasonable feeling that everyone is looking at me as if I don't belong there and why am I not at my usual spot that's obviously why I can't find the soy sauce! See, I panic over the most random situations. I can get stuck in the drug smuggling capital of Spain and be just fine, but new grocery stores make me uneasy. That's why I stick to my favorite, it also has my favorite checkout lady.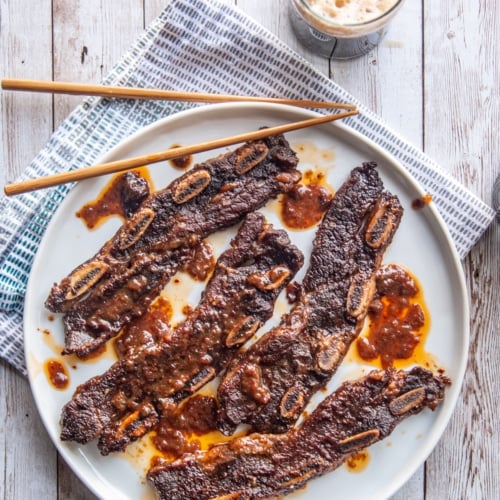 Korean Beer Glazed Short Ribs
Ingredients
2

lbs

flanken style short ribs

1

teaspoon

salt

1

teaspoon

black pepper

3

tablespoons

cornstarch

2

tablespoons

olive oil

3

cloves

garlic

grated with a microplane

1

teaspoon

ginger

grated with a microplane

1

tablespoon

sesame oil

2

tablespoons

soy sauce

low sodium

1

tablespoon

brown sugar

1

tablespoon

chili oil

½

cup

stout beer
Instructions
Preheat the oven to 275°F.

Sprinkle the short ribs on all sides with salt and pepper, then dredge in cornstarch.

Heat the olive oil in a large braiser (or oven-safe pan with a lid), sear the short ribs on all sides, remove from heat.

Stir together the garlic, ginger, sesame oil, soy sauce, brown sugar, chili oil, and beer.

Pour over the short ribs. Cover and add to the oven for one hour.

Remove the lid, turn the short ribs over, cook for an additional hour.

Remove from oven, add to a serving plate, drizzle with pan sauce.