Jalapeño Popper Beer Cheese Dip + Hop Shopping, What It's Really Like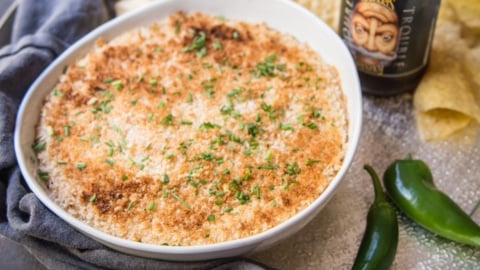 Jalapeño Popper Beer Cheese Dip, super quick blend and bake dip that's highly addictive and delicious!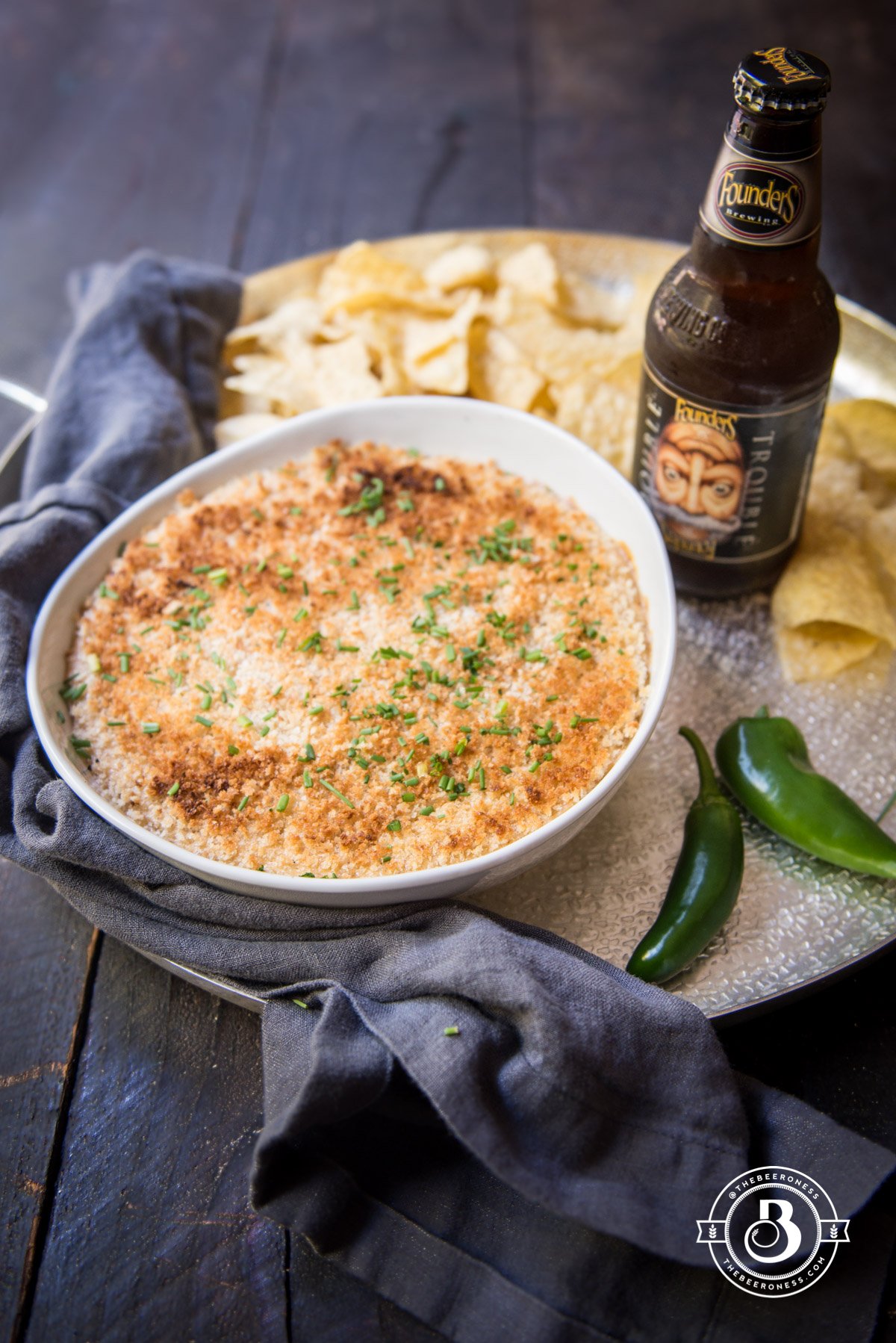 You think, naively, that buying hops is like buying anything else.  You decide that mosaic hops are your jam, you figure out how many pounds you need to make the beer you want to brew, you pay your tab and go on to your next task. It's not until you watch the pros hop shop that you realize how wrong you are.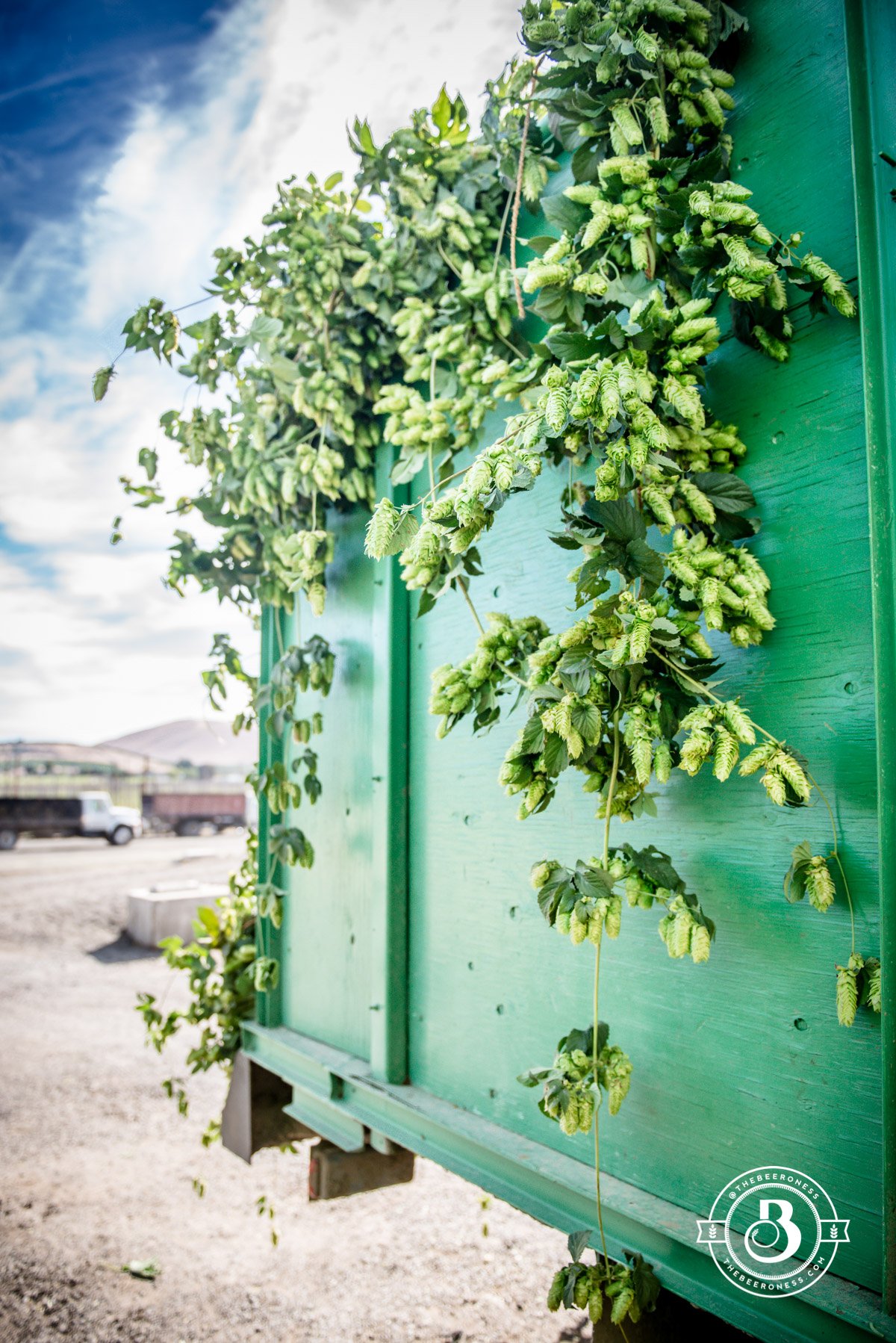 Deep in a hop field in Yakima, we walk towards a converted house that now functions as an office. Rowdy brewers and hop growers, loudly chatting just minutes ago, are suddenly silent with reverence and respect as we all walk inside. A conference room, lit by overhead fluorescent lights, holds a table front and center. Hops sit in small cylindrical containers as if on a stage waiting for their moment of judgment. If they were capable of emotion, they'd be nervous.
Only the brewers sit, the room is as silent as Pebble Beach when Tiger steps up to the tee. They assess the piles, all different lots of the same hops. The brewers are here to choose— not the type of hops, that's already been decided—but WHICH hops. They're all centennial hops, all meticulously grown in different parts of the Pacific Northwest. The brewers are here to decide which centennial hops to choose. Like deciding which Granny Smith apple you want to bake with, the ones grown in Yakima, Hermiston, or Idaho. To the average beer drinker the difference between each pile isn't even perceivable, but to these experts the difference can make or break next years beer. The decision is crucial.
We wait, watching the churning of thoughts, senses, and indefinable gut feelings, it's all palpable as the men rub the hops into oblivion between their hands, press their faces into their palms and inhale deeply. Repeating for each pile. Notes are written, the room remains silent—you don't talk in a man's backswing.
When it's over, you can feel it. They come back into the present and make eye contact, ready to compare notes. Beards and bodies flaked with hop leaves, palms yellowed by lupulin oils. The air in the room is lighter, reverence replaced by anticipation. Smiles return to their faces and for a second you can see a flicker of doubt that the right decision was made. When the conclusion is confirmed across the board by the other men that doubt is replaced by satisfaction.
"This batch is the most floral, lots of citrus, nothing off. This one, I get a hint of dill on the end that I don't like." Extraordinary to anyone outside of the nuances of this science, all decision-makers came to the same conclusion. It's remarkable, like a concert conductor hearing one slightly out of tune flute in a symphony of hundreds of instruments. Once the decision is made, beer is poured, a small celebration that opens the room.
I spent the week in Yakima, following the Founders Brewing team from hop field, to supplier, to innovation growers, like a lost puppy. They generously invited me to tag along and watch a process so fascinating it left an indelible mark on how I perceive hops.
I came back and scoured my local bottle shops for Founders beer, luckily it's much easier to find in Washington state these days. I, of course, needed to make something where the bold hop flavors show through. Aggressively addictive beer cheese dip it is, bring on the fall.
Jalapeno Popper Beer Cheese Dip
Ingredients
2

8 oz packages of cream cheese

¾

cup

IPA beer

1

tablespoon

cornstarch

2

cups

shredded mozzarella

½

teaspoon

garlic powder

½

teaspoon

smoked paprika

½

teaspoon

salt

1

teaspoon

chili powder

1

large jalapeno

seeded and chopped

4

strips bacon

cooked and chopped

1

cup

panko bread crumbs

2

tablespoons

melted butter

chopped chives for serving
Instructions
Preheat the oven to 425°F.

Add the cream cheese, beer, cornstarch, mozzarella, garlic powder, smoked paprika, salt and chili powder to a blender or food processor, blend until smooth.

Add the chopped bacon and jalapeno, pulse a few times to combine.

Add to an oven safe serving bowl. Toss the panko in melted butter.

Spread the panko evenly over the top of the dip. Bake for 10-15 minutes, or until the panko has browned.

Serve warm with chips or crackers.
I was invited to Yakima to join the Founders Brewing team, I was provided with a hotel room without expectation or obligation. I was not asked to write about my experiences. All opinions, ideas, and photos are my own.