Jalapeño Honey Grilled Beer Chicken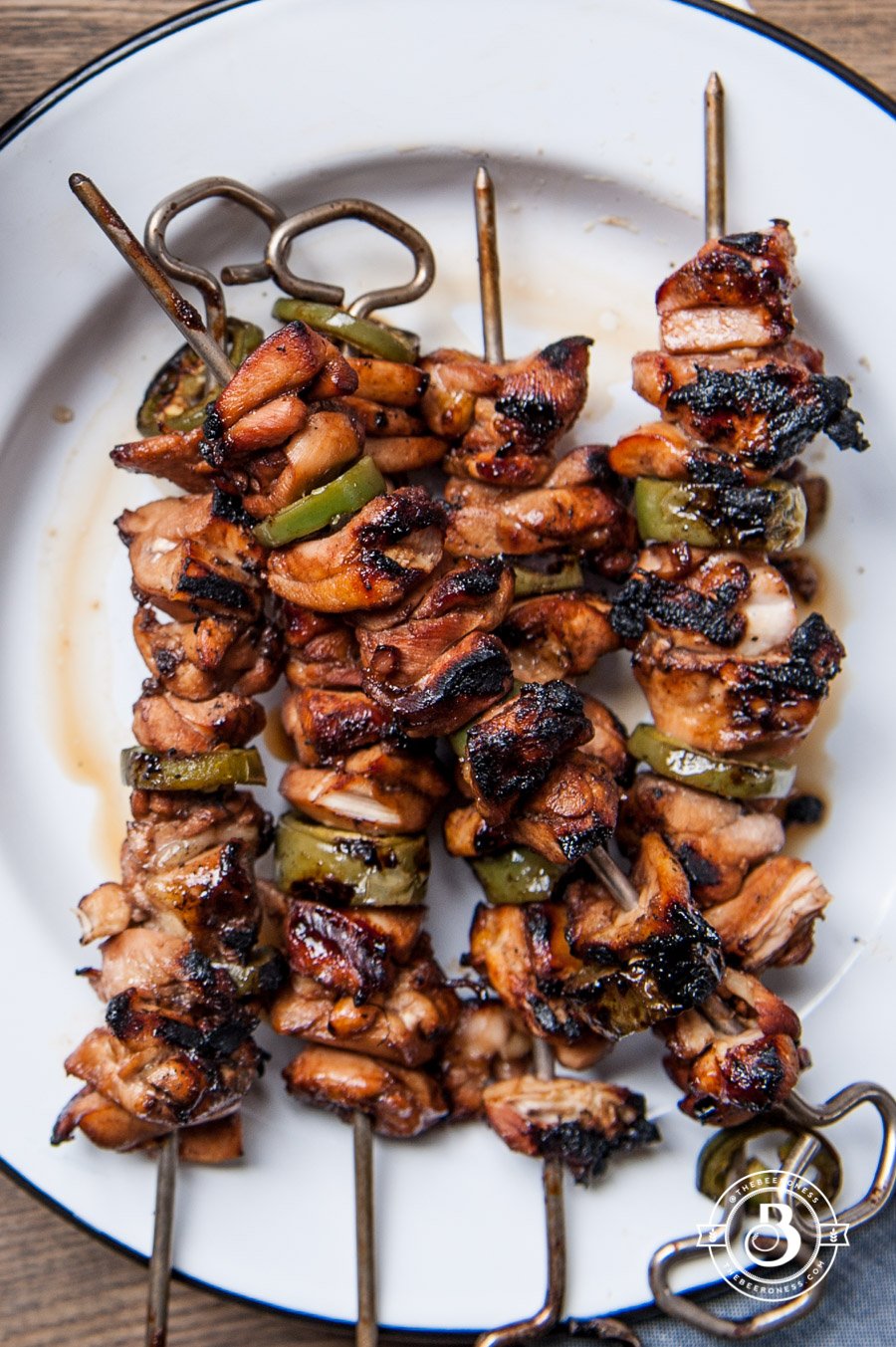 I had a camera in my face and a man four-inches shorter than me asking questions he should know the answers to.
This is mid-day TV, I suppose. This is a cooking segment on a Los Angeles NBC station. This is a person unable to let a millisecond of silence creep across your screen. Your ears must be punctured with words, even if they are odd and out of place.
I'd been making a chipotle beer cheese sauce, a blender version that takes only the few seconds TV cooking can tolerate without a pay off, and I mentioned that alcohol intensifies heat. The higher ABV a beer is, the hotter it will make that pepper you put in your sauce. Add a jalapeño to some vodka and it will exploit every inch of capsaicin it contains in just mere minutes. It was a warning, really. If you don't want a screaming hot sauce, steer away from the 13% triple IPA monsters and towards the 4% session beers.
A slight pause to pour the sauce into a bowl, no more than a full second and he panicked. "So….what does "intensify" mean?" The second he said it, I could see a flash of regret in his eyes and a plea for me to pick up the ball. He could have asked about ABV, or about local beers that would work best. But instead he asked me to define a word like we were in the middle of a really heated spelling bee.
I can no longer talk about alcohol intensifying heat without thinking about him and his request to define the word rather than explain the idea. It is true, the higher the alcohol content, the spicier it will make your peppers. This can be great if your like your dishes with a kick. It can be assaulting if your pepper is already hotter than you'd expected. Either way, it something to keep in mind.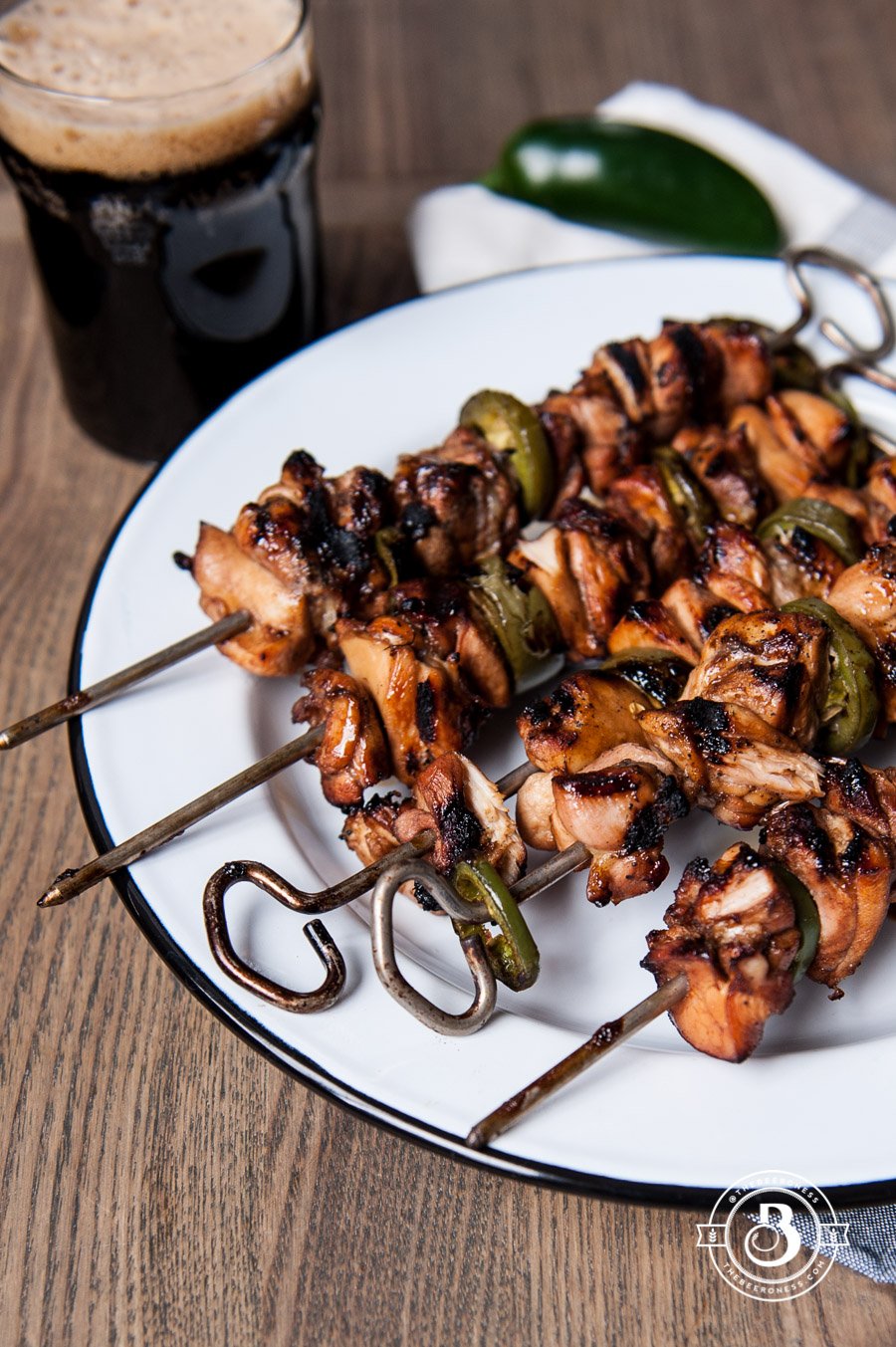 Jalapeño Honey Grilled Beer Chicken
Ingredients
½

cup

125g stout or porter beer

¼

cup

70g balsamic vinegar

¼

cup

70g sodium soy sauce

¼

cup

90g honey

1

teaspoon

4g garlic powder

1

teaspoon

4g onion powder

1

lbs

chicken thighs

cut into cubes

2

jalapenos

sliced
Instructions
In a medium bowl whisk together the beer, balsamic, soy, honey, garlic powder, and, onion powder.

Add the chicken and jalapenos, stir to coat.

Cover and refrigerate for one hour and up to 12.

Thread chicken and jalapenos onto heat safe skewers.

Grill until chicken is cooked through, about 4 minutes per side.

Serve warm.