Jalapeno Cream Cheese Stuffed Beer Cornbread Muffins
Jalapeno Cream Cheese Stuffed Beer Cornbread Muffins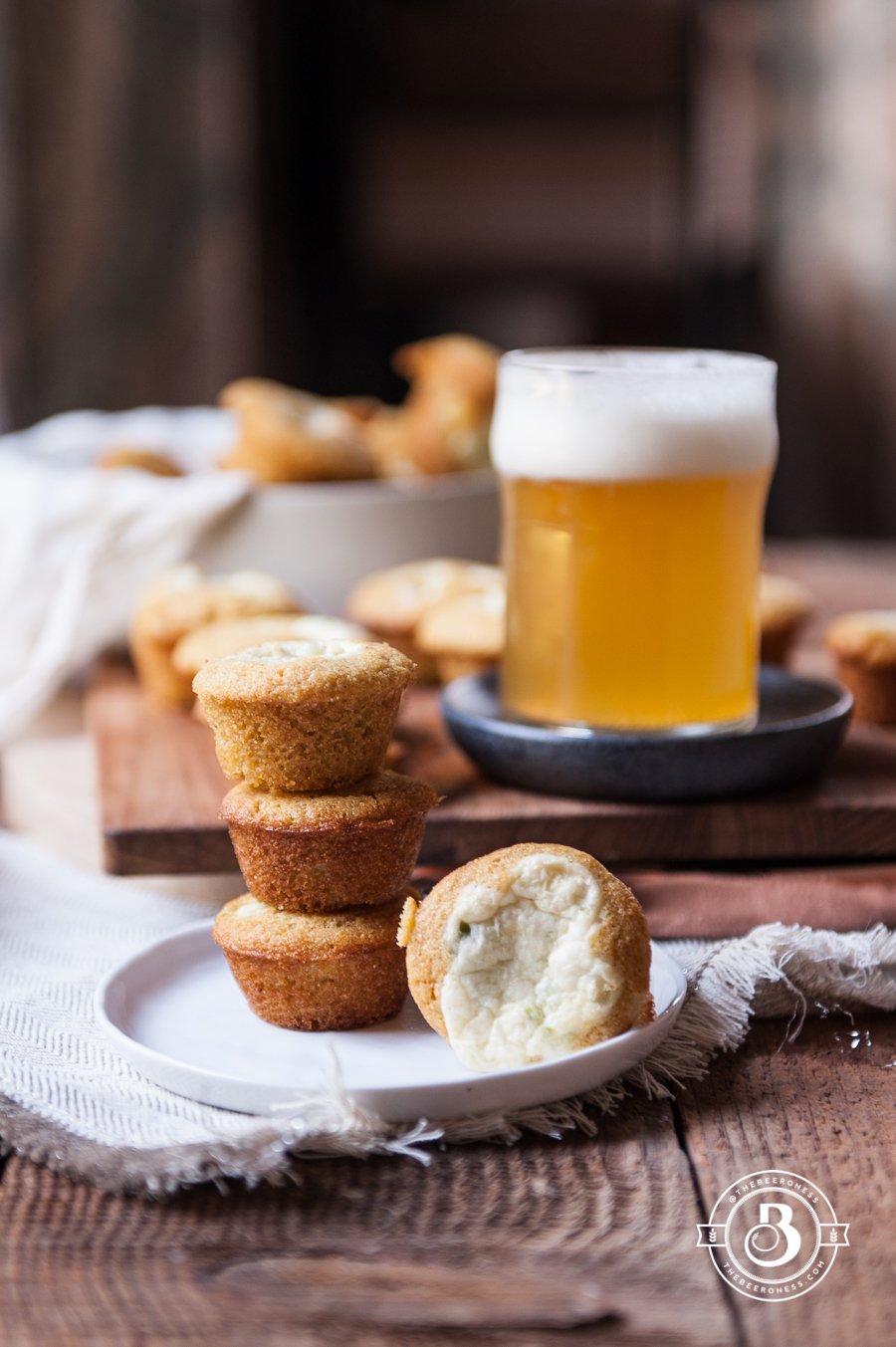 It's hard to explain sometimes, but I'm used to that.
I've had a weird life, I've told you that. I grew up on a farm with seven sister, and let's just say an unconventional amalgamation of parents. From there I moved to LA, started working with gang kids on probation, and hanging out with  a music industry crowd in Hollywood. All weird. All hard to explain. I wonder some days—If I could go back— if I'd do it differently and end up in a different place. I wonder if I'd pick a more normal life and the comforts that come along with it. But I know that my gypsy soul, for better or for worse (probably for worse), wouldn't be content there, even if I wish it was. I've come to terms with the fact that "normal" has never been my path and even though there is a romantic notion to that, it causes a part of my soul to grieve.
So when people ask me, "What do you do for a living?" It's hard to explain. It isn't a job that exist on the drop down menu on Career Builder. It's an answer that begs more questions than it satisfies. Recipe-developer-food-writer-beer-writer-photographer. I sound like a kindergartener answering, "What do you want to be when you grown up?" with, "police-officer-ballerina-astronaut."
But I fought really hard to get here. And I guess weird suits me. But there are still times when normal looks really nice.
Maybe that's what this recipe is. It's normal meets weird. Cornbread muffins (normal), stuffed with jalapeño cream cheese (not as normal). I hope you like them as much as I do. Because maybe we should all embrace weird and normal and just get used to both.
Jalapeno Cream Cheese Stuffed Beer Cornbread Muffins
Ingredients
8

oz

cream cheese

½

cup

42g mozzarella cheese

1

tablespoon

10g cornstarch

½

teaspoon

2g garlic

1

cup

8 wt oz wheat beer, divided

2

large jalapenos

chopped (remove seeds for a lower heat level)

1 1/4

cups

214g cornmeal

3/4

cup

90g flour

1/3

cup

75g packed brown sugar

1 ½

tsp

4g baking soda

1 ½

tsp

4g baking powder

1

tsp

6g salt

¾

cup

melted butter

2

eggs

¼

cup

53g vegetable oil
Instructions
Preheat oven to 375.

In a blender or food processor add the cream cheese, mozzarella, cornstarch, garlic, and ¼ cup (62mL) beer (reserve the rest). Process until well combined.

Add one of the chopped jalapenos (reserve the other), pulse to combine but leave the jalapeno in chunks. Place in the refrigerator while you prepare the batter.

In a large bowl stir together the remaining jalapeño, cornmeal, flour, brown sugar, baking soda, baking powder, and salt. Make a well in the center.

Add the melted butter, remaining ¾ cup beer, eggs, and vegetable oil, stir until combined.

Grease a mini muffin tin. Add about 1 ½ tablespoons to the wells (about 1/2 full), using the back of a spoon make a deep well in the center.

Fill the well with the cream cheese mixture.

Bake at 374 for 10-12 minutes or until the cornbread springs back when lightly touched.

Serve warm.