Inside Out Caramel Apples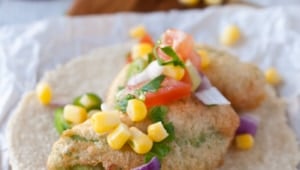 There has always been a problem with caramel apples. The ratio is off, backwards even. There just isn't enough caramel and you're left with, well, a half eaten apple on a stick. I love apples, don't get me wrong, it's just not what I signed up for. It's a let down. Like when you go trick-or-treating at your dentists house and he gives you a tooth brush and trial sized Colgate. Nothing WRONG with it, per se, just not what you were looking for. You want CANDY! Not something good for you, geesh. So, this recipe fixes that issue. More caramel and less apple. Enjoy, and don't forget to floss.
Inside Out Caramel Apples
3 large Granny Smith apples
1 large lemon
2 cups brown sugar
1/2 cup heavy cream
2 tbs butter
2 tbs light corn syrup
1 tsp vanilla extract
1/4 cup chopped pecans
Chocolate sauce (optional)
Cut your apples in half and use a melon baller to scoop out the insides, leaving the walls intact at about 1/2 to 1/4 inch thickness.
Squeeze the juice from the lemon onto the apples and allow to set. This will keep them from turning brown right away.
In a sauce pan over high heat, add the brown sugar, butter, heavy cream and corn syrup. Stir until the brown sugar has dissolved. Allow to boil, stirring occasionally, until it reaches 230 degrees, about 7-10 minutes. Remove from heat and add the vanilla, stir continually until it stops bubbling. Allow to cool for about 10-15 minutes.
Using a paper towel, wipe your apples down, removing the lemon juice as much as possible. If the inside of your apple is too wet, the caramel wont stick.
Pour the caramel into the hollowed out apples until just below the top.
Sprinkle with pecans.
Chill in the refrigerator until the caramel has set, about 20 minutes.
Cut into slices and drizzle with chocolate sauce if desired.
I used the same chocolate sauce that I used on these cupcakes, and put it in a Wiltons squeeze bottle.
I feel like I need to add a Caramel Addendum.
This recipe seems to work great for some people, and not so for others. Which, to be honest, completely breaks my heart. I hate that it doenst work for everyone.
It does seem like people are having an easier time with a maple candy recipe, like this one,  in place of the caramel sauce.
You can also make "Cheater Caramel Sauce." I used to make this, years ago, when I was still really new to cooking. Just take 2 cups of store bought caramel squares (out of the wrapper, of course) and melt them in a sauce pan over low heat, with 2 tbs of corn syrup. (Looks like this type of caramel is giving people some problems when it comes to cutting the apples, but for some people it works fine. Make sure your apples are very dry before the caramel and your knife is very sharp!)
If you buy caramel sauce, make sure it is really firm at room temperature or it will just run all over the place once you cut the apples into slices.
Check out my other Halloween Posts:
DIY Glow In the Dark Chosts. Take 5 minutes!