Hot Honey Beer Prawns
Hot Honey Beer Prawns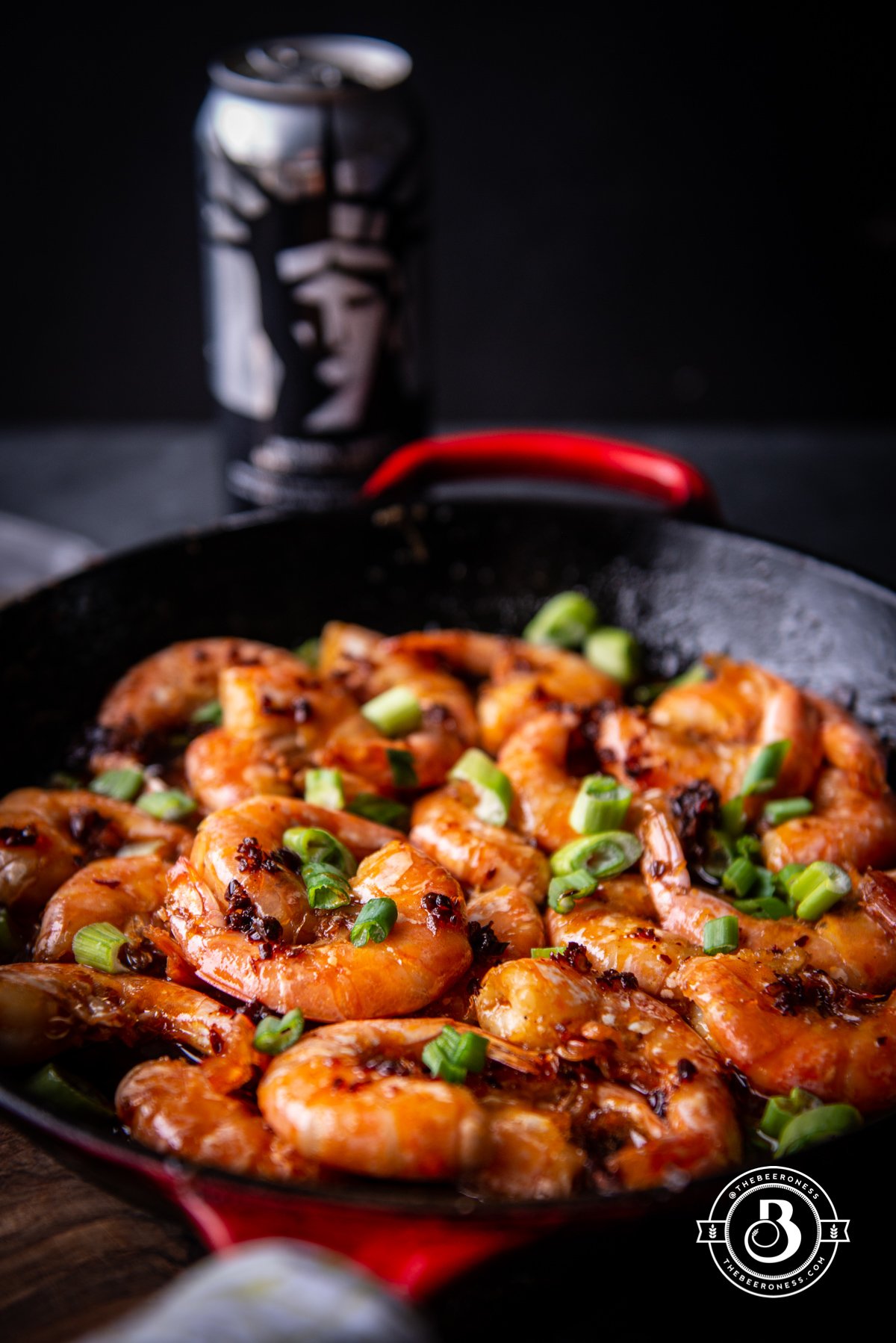 I have a confession. This was supposed to be for dinner but instead I ate it over the sink and called it "lunch" as if I hadn't already eaten. This would drive you crazy if you had to put up with me on a daily basis, I have no ability to plan or follow through with plans, because sometimes I just want to eat prawns over the sink.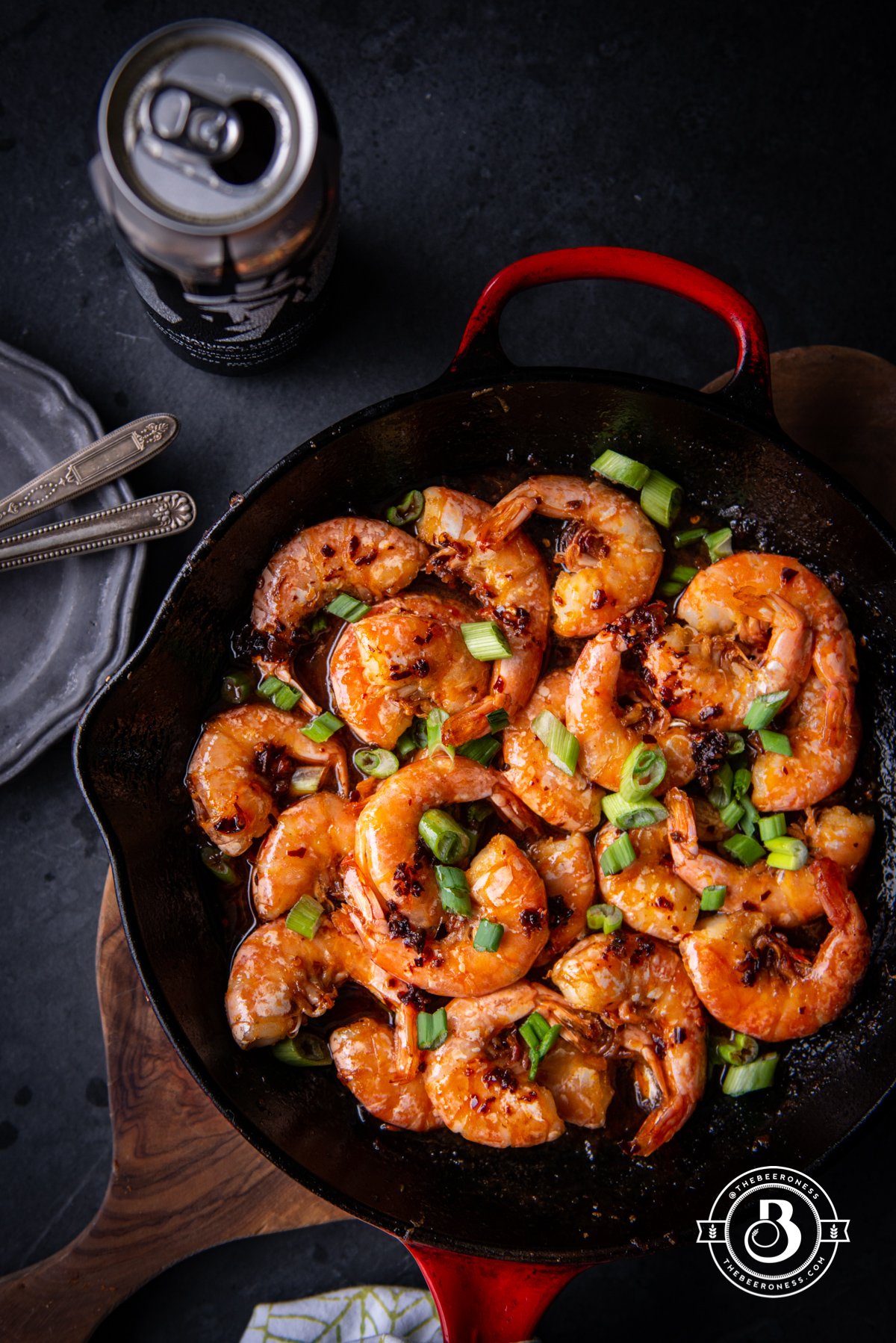 Hot Honey is a fairly new discovery for me. I started my hot honey journey the exact way you should: with a slice of pizza eaten over a paper plate on the street in Manhattan with my friend. Even if the pizza isn't better with Hot Honey, this should be your first introduction, it's just the way the world should work when everything is perfect. By the time I arrived here, Hot Honey was already a thing, which made me feel like I had nothing to offer. If I can't feed you new and weird food, what good am I?!
But I will still feed you, even if you've already had hot honey somewhere else in the world. I will still hot-up some honey, beerify (this is a word, look away, autocorrect) the dish, and serve it to you on a silver platter. Or out of the skillet over the sink. Whatever.
Hot Honey Beer Prawns
Ingredients
4

tablespoons

(57g) unsalted butter, melted

4

tablespoons

(84g) honey

3

tablespoons

(62g) Asian hot chili oil

see note

3

cloves

garlic

grated with a Microplane

1

teaspoon

Worcestershire sauce

1

teaspoon

(2g) ginger

grated with a Microplane

1

teaspoon

(6g) salt

¼

cup

beer

pilsner, pale ale, lager

2

teaspoons

olive oil*

1

tablespoon

sesame oil

1

lbs

prawns or large shrimp

deveined (peeled if desired)

¼

cup

chopped green onions
Instructions
In a bowl stir together the butter, honey, chili oil, garlic, Worcestershire sauce, ginger, salt, and beer, set aside.

Rub the inside of your cast iron skillet with olive oil (*you can skip this step if you know for sure your cast iron skillet is well seasoned, but it won't hurt to do this either way. If your skillet isn't well seasoned the honey may stick without the oil).

Heat the sesame seed oil in the skillet over high heat. Add the prawns.

Pour in the butter mixture, allow to boil, stirring occasionally, until the mixture has thickened and the prawns are cooked through.

Remove from heat, top with green onions. Serve with rice, polenta, or crusty bread.
Notes
Asian chili oil, or hot chili oil, is sold in the Asian section of the market near the Sriracha. My favorite brands are Judy Fu's, Lao Gan Ma, and Din Tai Fung. 
You can either remove the shells to cook, or cut them down the entire length of the prawn when you remove the vein and serve them as peel-and-eat, but either way, don't neglect the sauce, it's delicious!