Homemade Stout Beer Salt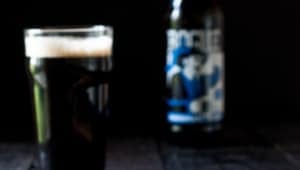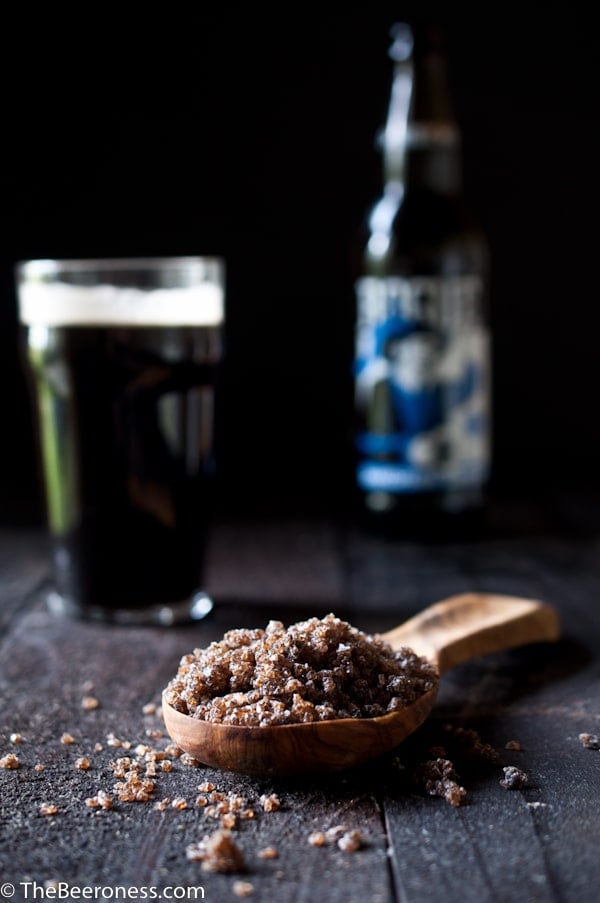 Stouts are my comfort food.
If I'm feeling stressed, or overwhelmed in any way, it's my go-to liquor of choice. There is a comfort and familiarity a good stout brings. It's the cable knit sweater of the beer world. And maybe that gives me the beer soul of an old man, but I'll take it.
Lucky for me the Pacific North West is a hot bed of great dark beers, from the tried and true Black Butte Porter, and the hard to find Big Lebrewski, to the award wining Shakespeare stout, I'm in a good place now that my stress level has been turned to 11.
I do strange things when I'm at maximum stress level, like make flavored salt. Because really, I don't NEED flavored salt, I just need to make it. I need to know that I can take refuge in a ridiculous creation of a flavored salt that I made just because it tastes like one of my favorite beers.
Shakespeare stout is a great choice, it's a fantastic beer.
Shakespeare is a great guy to have around, this is a beer that wins awards, show up when you need him and is easy to find from San Diego to Kansas. Maybe I just need a guy who show up when I need him, is that too much to ask?
The salt that resulted in my high heat abuse of our good friend Shakey, has some nice beer flavor. It makes a fantastic rim salt for your Beer Bloody Mary, or any savory cocktail. I might also suggest sprinkling it on a crostini with goat cheese and smoked salmon, or salting your beer marinated steak with it before it hits the grill. But it's your call.
Ingredients
2 ¾ cups stout beer
1 ½ cups coarse sea salt
Directions
Add the beer to a pot over medium high heat. Cook until reduced to about 2 tablespoons, thick and syrupy, 15-20 minutes.
Stir in the sea salt. Lay on a sheet of wax paper and allow to dry for 24-48 hours.
Add to a food processer, pulse a few times to break up crystals.
Store in an air tight container until ready to use.
Notes
If the salt is still a bit sticky after it's air dried, bake it at 425 for 5 to 10 minutes.
https://domesticfits.com/homemade-stout-beer-salt/
Copyright �© TheBeeroness.com