Grilled Parmesan Beer Chicken Calzones
Grilled Parmesan Beer Chicken Calzones. Your new favorite grill recipe.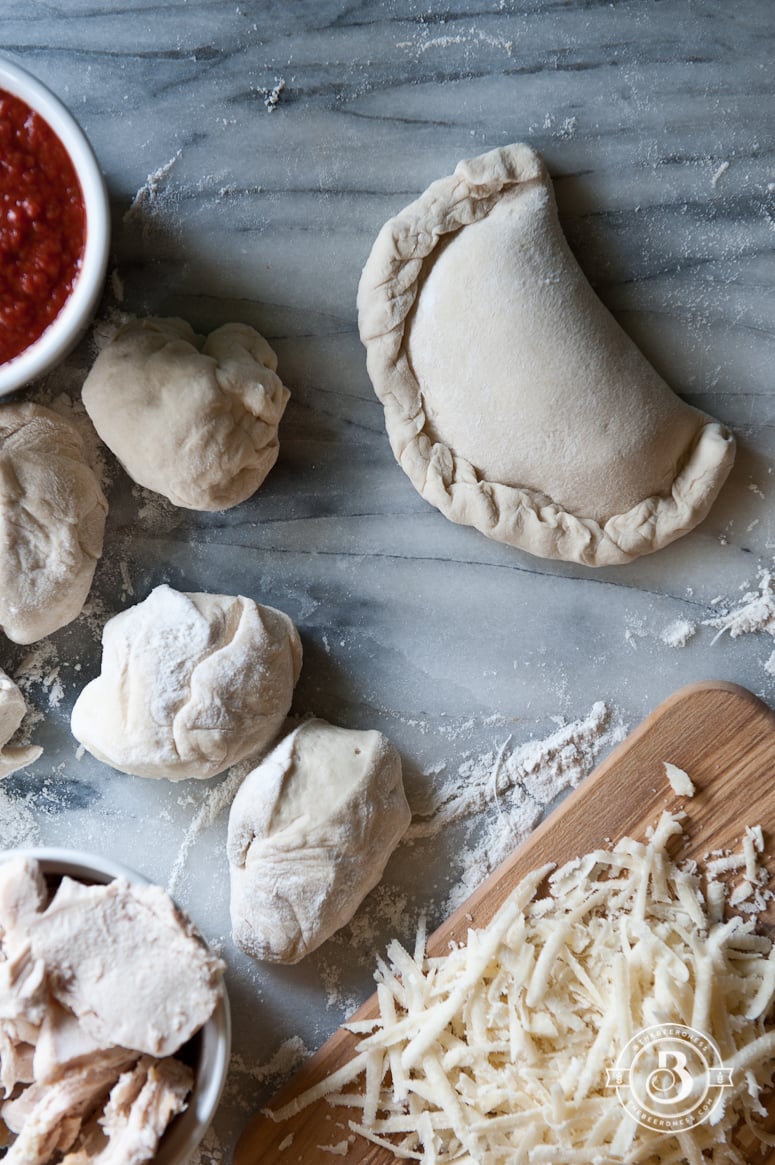 Sure, you can grill meat. You can throw hot dogs on the grill, and a couple burgers. You can have yourself a hot meat party and invite your friends over. 
Meat just scratches the grilled-food surface. It's the obvious choice, the blended margarita on taco Tuesday, the teddy bear holding a heart on Valentines day. Other foods needs a sharp heat and a quick char. Have you grilled fruit yet? Or salad? Ice cream?! Maybe that's too far. Let's start with pizza, and pizza like hand held beer and cheese filled pies. Grilled pizza, as well as adjacent pizza like items, are my  favorite ways to indulge in fire seared foods. 
Plus, beer is essential when you stand near an open flame and cook your dinner. It's not even up for negotiations.
Grilled Parmesan Beer Chicken Calzones
Ingredients
1

can

14.5 wt oz diced tomatoes

6

wt oz tomato paste

1/3

cup

wheat beer

½

tsp

garlic powder

¼

tsp

smoked paprika

½

tsp

dried basil

2

lbs

raw pizza dough

enough for two large pizzas

8

wt oz chicken

cooked and chopped

4

wt oz parmesan cheese

fresh grated

4

wt ounces mozzarella

grated

oil for grill
Instructions
Preheat grill to medium high.

In a blender add the diced tomatoes, tomato paste, beer, garlic powder, smoked paprika, and basil. Blend until smooth.

Cut the dough into 12 equal sized pieces.

One at a time doll the dough balls into flat 6 inch circles.

Add 2 to 3 tablespoons sauce in the center, top with chicken, about 1 tablespoon each of mozzarella and parmesan.

Fold the dough over into a crescent shape, rolling and pinching the edges to seal.

Brush each side with olive oil.

Place the calzones on the hot grill, close lid. Grill on each side until strong grill marks appear, about 4 minutes per side. '
My favorite pizza dough recipe: Beer Pizza Dough
My favorite quick dough recipe: One Hour Rosemary Beer Pizza Dough