Grilled Beer Chicken Legs with Caramelized Yakitori Glaze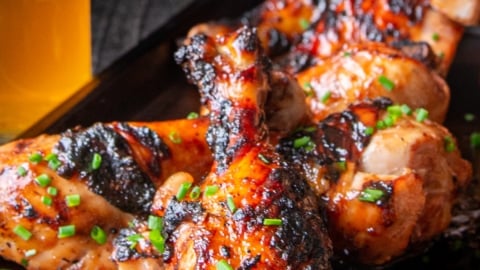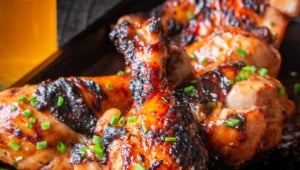 Grilled Beer Chicken Legs with Caramelized Yakitori Glaze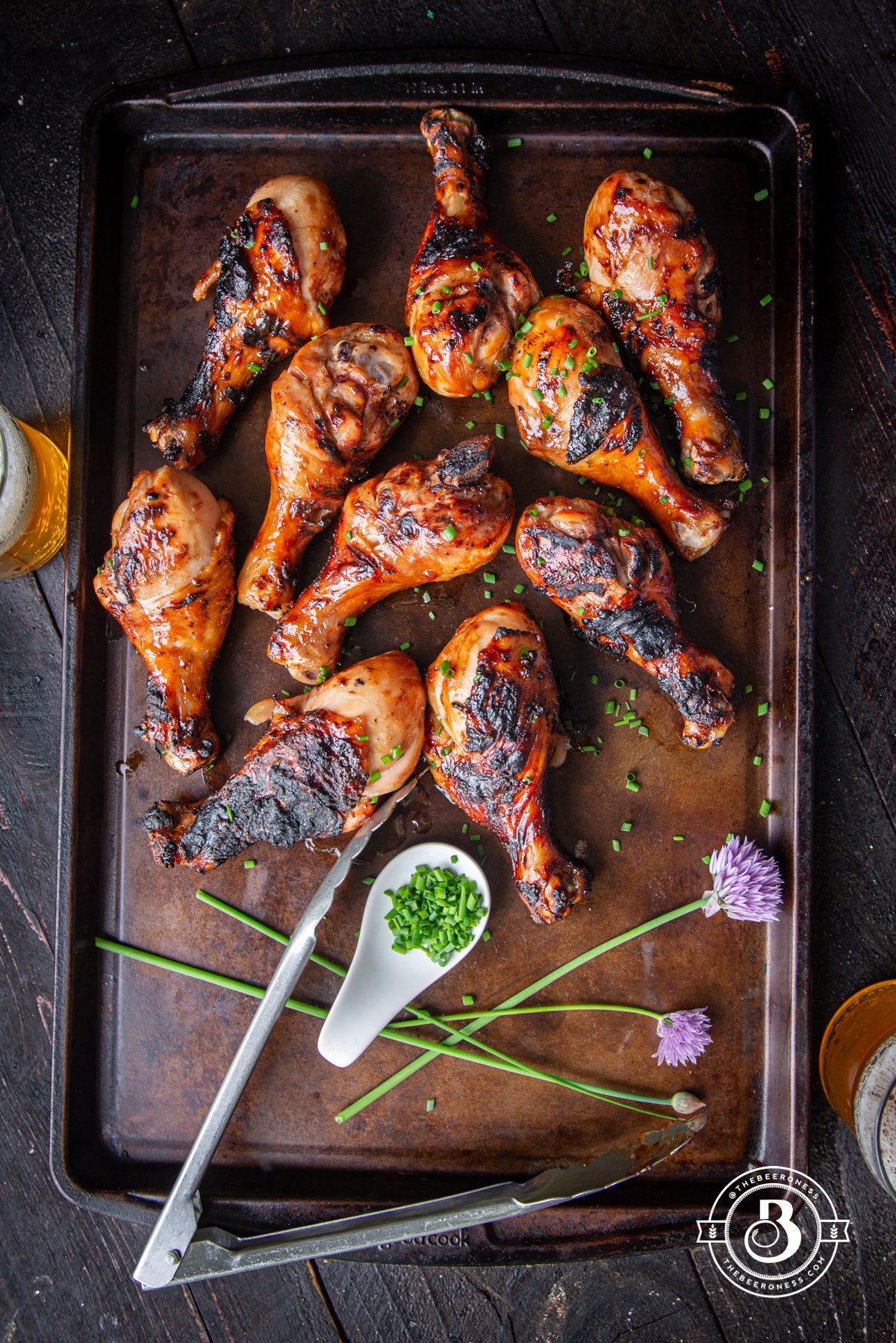 I served this with homemade biscuits, is that weird? Yes, the answer is yes. I suppose that you should serve it with something vegetal, or salad-adjacent, but I needed a big 'ole plate o'carbs. Because biscuits are just better with dinner than with breakfast, there I said it and I'm not taking it back.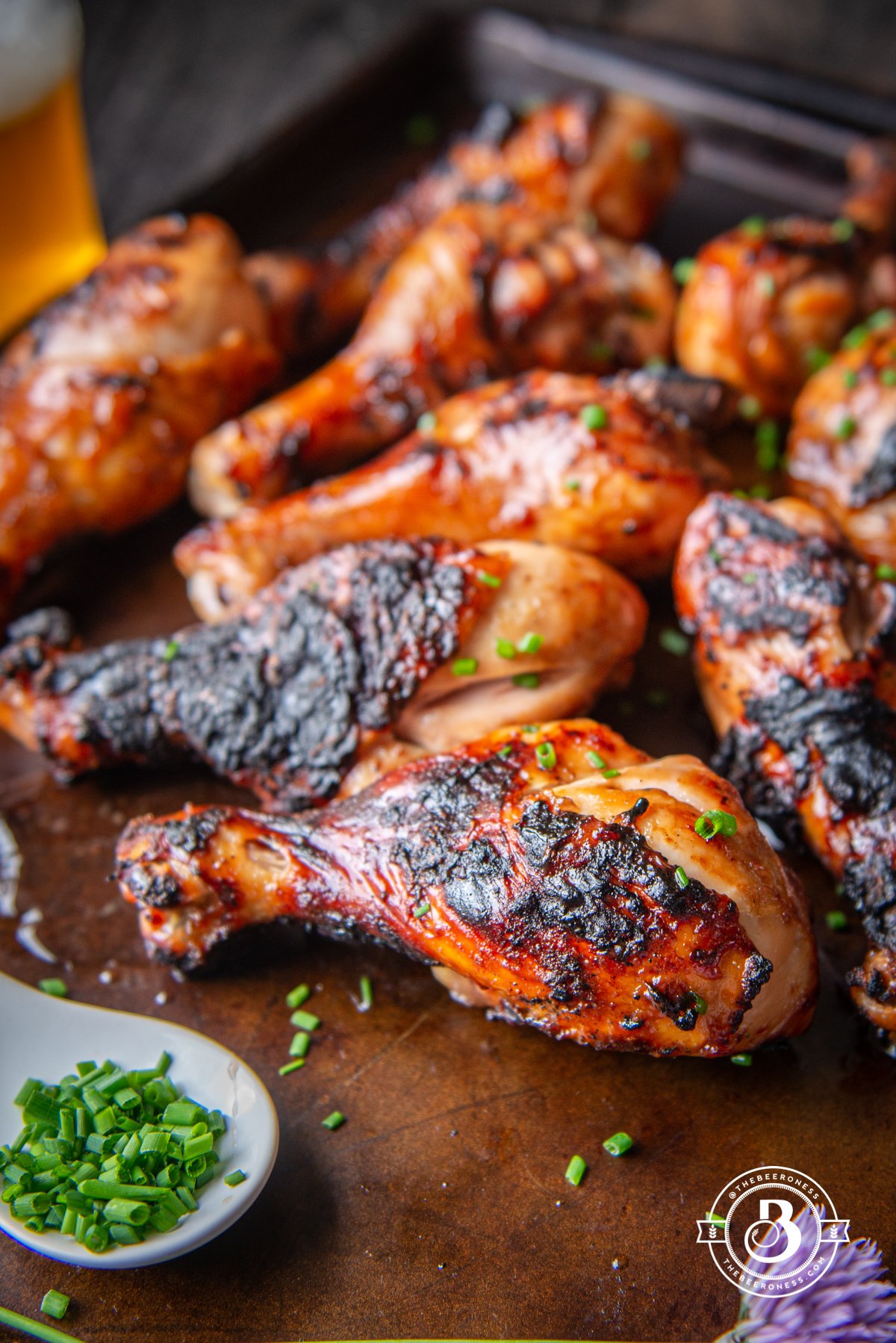 Oh, you want to know what biscuit recipe I used? Of course you do, but I'm not telling. Not yet, because they were amazing and I'm bringing them to a face near you later in the week. Stay tuned, the recipe will be up in a matter of days.
Normal people will go ahead and serve this beer chicken with something more conventional, like grilled corn, and this would be a good idea. But I can be a go-against-the-grain (pun intended, corn is a grain, GET IT?!) type of person for better or for worse.
But maybe you're both and you will serve this with corn AND biscuits and then you will win. I'll pour you a beer and give you a crown, it'll be fun.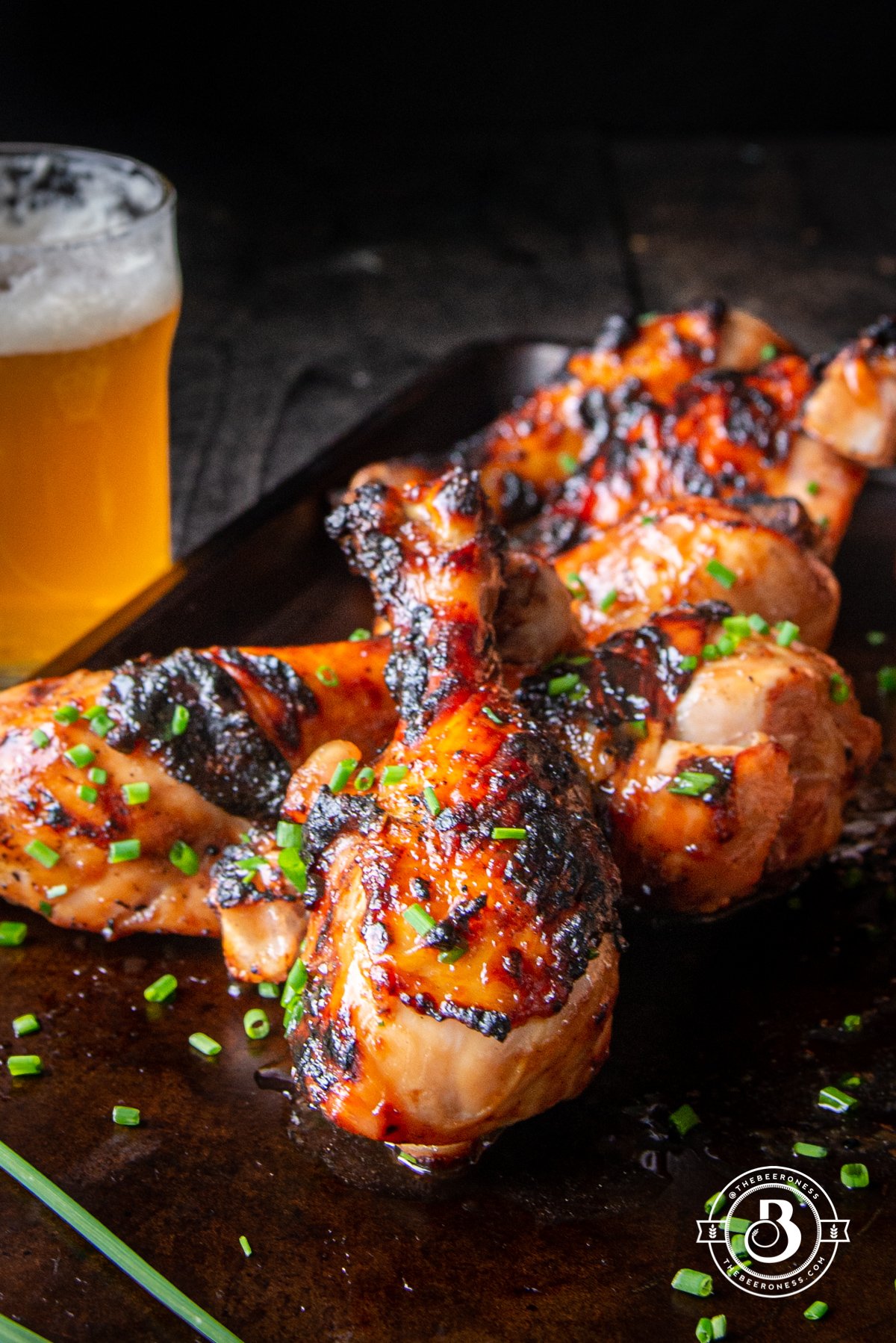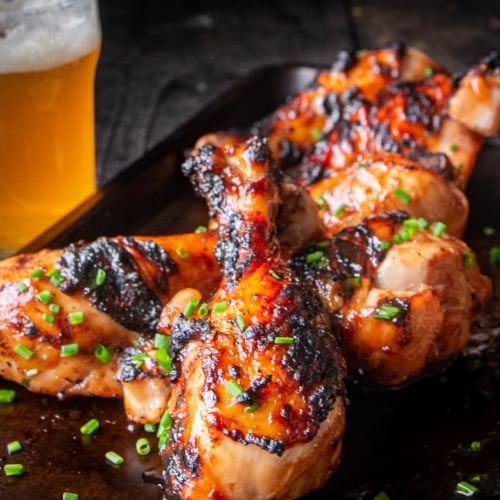 Grilled Beer Chicken Legs with Caramelized Yakitori Glaze
Ingredients
3

lbs

chicken legs

1

teaspoon

kosher salt

½

cup

(114g) dark soy sauce

1/3

cup

(76g) apple cider vinegar

1

cup

(228g) IPA beer

or pale ale

1

tablespoon

(8g) cornstarch

3

tablespoon

(38g) brown sugar

2

garlic cloves

grated with a Microplane

1

teaspoon

(4g) fresh ginger, grated with a Microplane

Chopped chives

or green onions
Instructions
Sprinkle the chicken legs on all sides with salt, add to a large bowl or Ziploc bag. Stir together the soy sauce, vinegar, beer, cornstarch, brown sugar, garlic, and ginger until well combined.

Pour over the chicken. Cover (or seal) and refrigerate for 3 to 24 hours.

Preheat the grill to medium-high.

Cover a baking sheet with aluminum foil, place the chicken on the prepared sheet pan.

Pour the marinade into a pot, boil until thickened, about 9 minutes.

Add the chicken to the grill. Once the chicken is on the grill, remove and discard the aluminum foil leaving the sheet pan to be a clean place to put your chicken once it's cooked. Do not put cooked chicken back on a plate or pan that once held raw chicken or you will risk bacteria contamination.

Brush the chicken with glaze every time you turn the chicken. Allow the chicken to cook until the juices run clear and chicken is cooked through. If the chicken starts to burn before cooked through, lower grill temp or move chicken to the upper rack of the grill.

Sprinkle with chopped chives or green onions.