Grilled Beer Brined Filet Tips with Hoisin Glaze
Grilled Beer Brined Filet Tips with Hoisin Glaze, just 4  ingredients and SO good.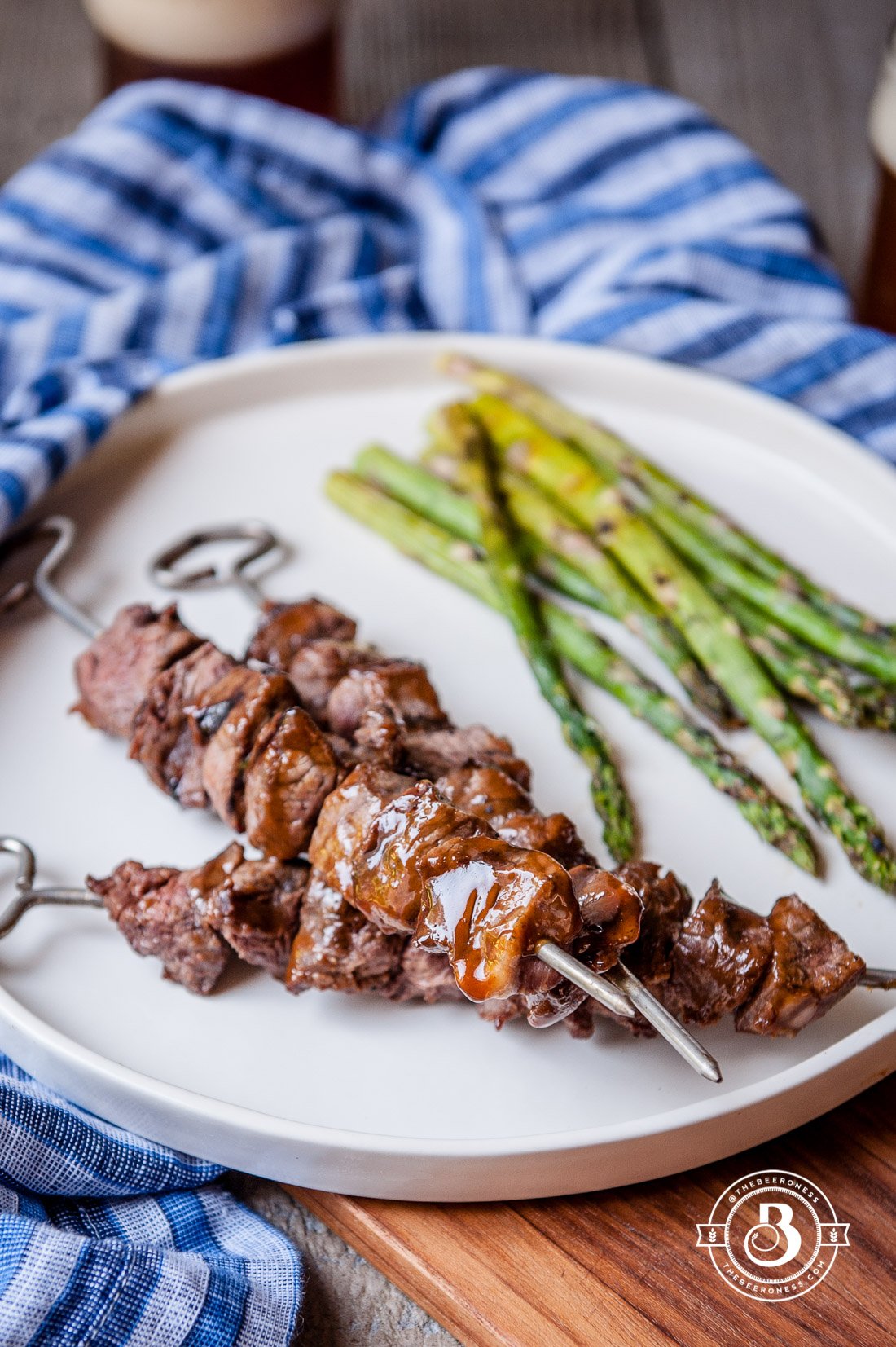 I was once the host of a TV show. For a brief shining moment (6 days to be exact), before it was all canceled and the show was scrapped, I was able to travel from brewery to brewery, interviewing interesting people and cooking food that I'd infused with beer. But as these things go, far more often than not, it didn't go any father than that.
It didn't matter, I had a great time. Every early morning, and every "hurry up and wait" afternoon was more than worth it.
What turned out to be the last day of filming I found myself at an air show outside a brewery saddled with the task of making three dishes with the breweries beer. My limitations included: no kitchen, only one ice chest for refrigeration, only heat source was a small hibachi grill, no utensils for eating. On top of all of this, the food I was going to be serving to a group of air show pilots needed to be eaten standing up, while on camera.
My solution was to marinate some cubes of beef tenderloin in beer, stab it with skewers, slather it with a delicious sauce, and grill it. It worked out surprisingly well, until the pilots decided to enjoy their post-flight beers in rapid succession just before filming.
This made for a hilarious exchange that was just as inappropriate as it was un-airable. It's probably a good thing that show never went to air, the more inappropriate the drunk pilots got, the more hilarious I thought it was and the less I was able to regain a semblance of anything we'd be able to package into network friendly airtime.
At least the skewers were good, and so was the beer. If I'm ever able to host another interview-drunk-people-TV-show, I'll have to figure out how not to be so amused be them.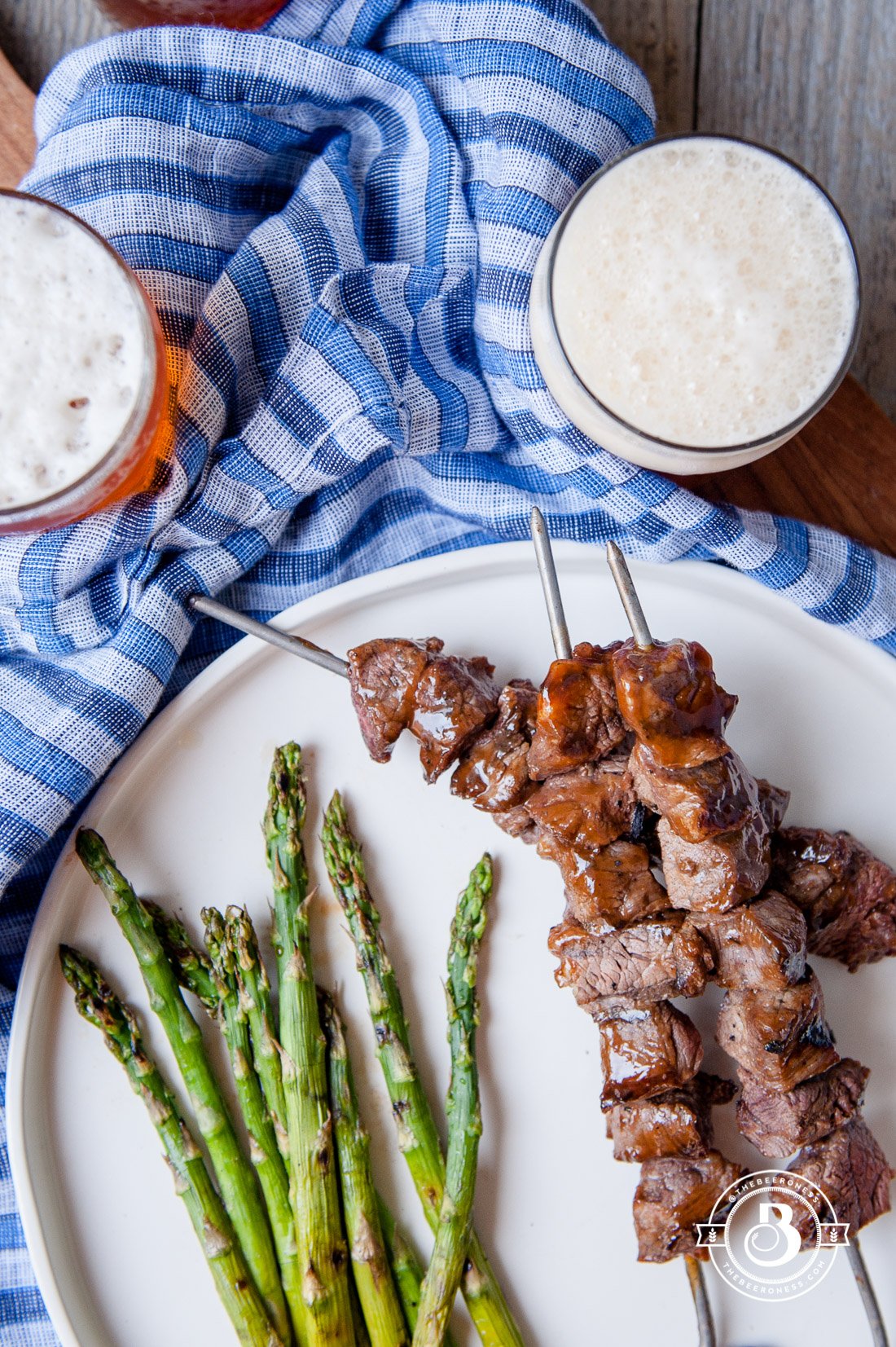 Grilled Beer Brined Filet Tips with Hoisin Glaze
Ingredients
1

lbs

fillet tips

or cubes of beef tenderloin

1

teaspoon

salt

12

ounces

beer

stout, wheat beer, brown ale, pale lager, pilsner

1

cup

hoisin sauce
Instructions
Cut the beef into bite sized cubes, if necessary.

Add to a bowl, sprinkle with salt.

Pour beer over the beef, cover and refrigerate for 1 hour and up to 12.

Preheat a grill to medium high.

Remove from beer, pat dry.

Thread through heat safe skewers, brush liberally on all sides with hoisin sauce.

Grill until grill marks appear on all sides and beef is cooked to medium rare, re-brushing with hoisin sauce each time you turn the skewers.

Serve warm.