Grilled Apricot Saison Shortcakes with Ginger Mascarpone Whipped Cream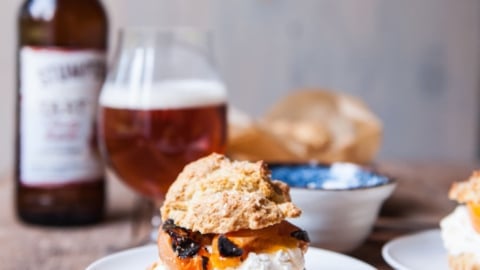 Grilled Apricot Saison Shortcakes with Ginger Mascarpone Whipped Cream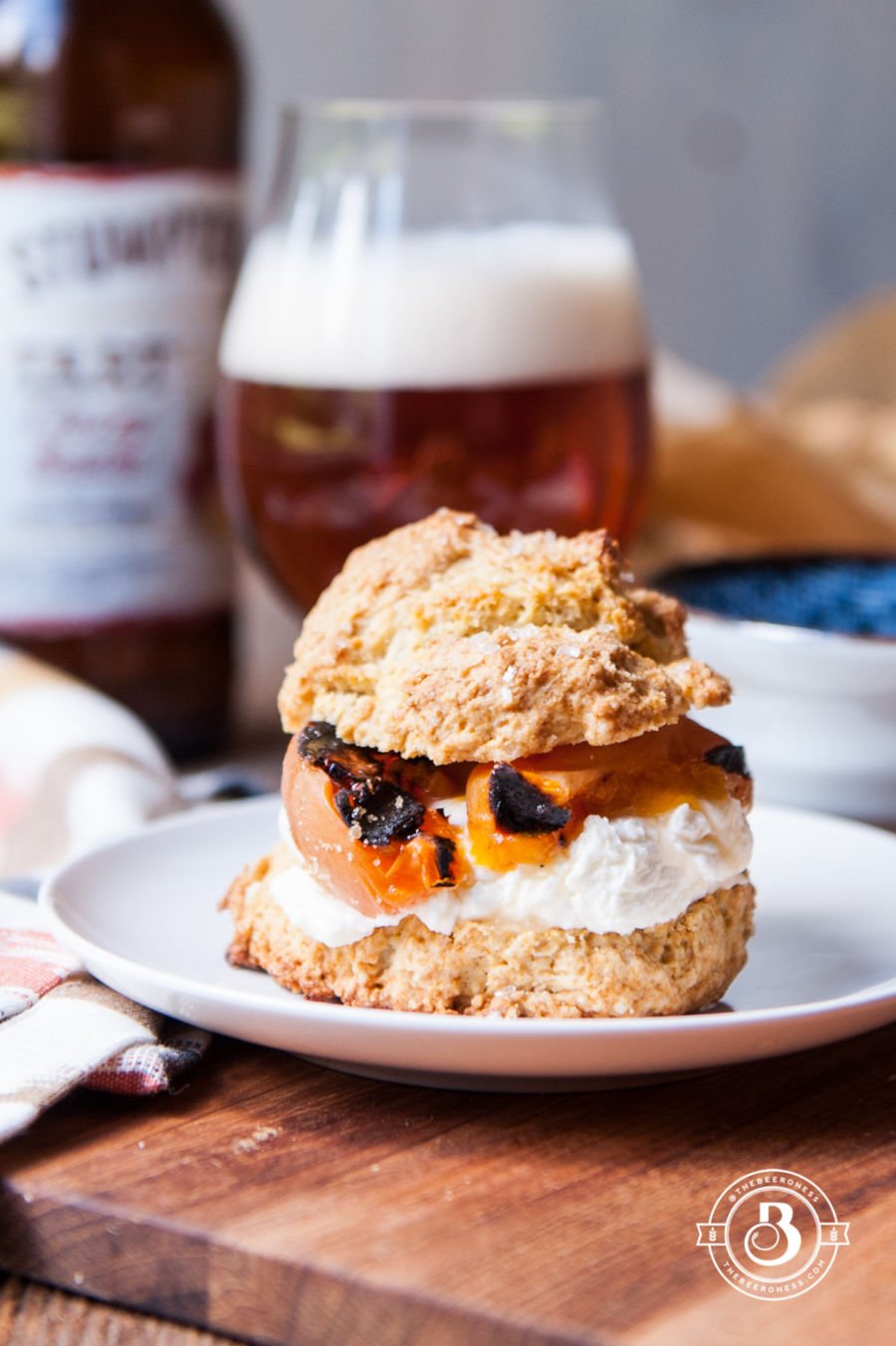 I have to show my cards when the very glaring hole in my beer resume is revealed the moment I am forced to admit that I don't brew. I'm not a brewer, I'm just here for the beer. I'll stick to what I'm good at and leave that to the pros. There is enough mediocre beer in the world without my adding to it. But don't forget that every industry has more jobs that the Rock Star positions that get the focus. Music needs producers, PR people, engineers, designers, writers. So does beer. I'm not sure if I have the patience or disposition for the time, failure, cleaning, and re-working that brewing demands. I'll contribute in a way that I can, and just spend my days imagining what I'd make if I get another chance to get behind a brew kettle with one of those pros.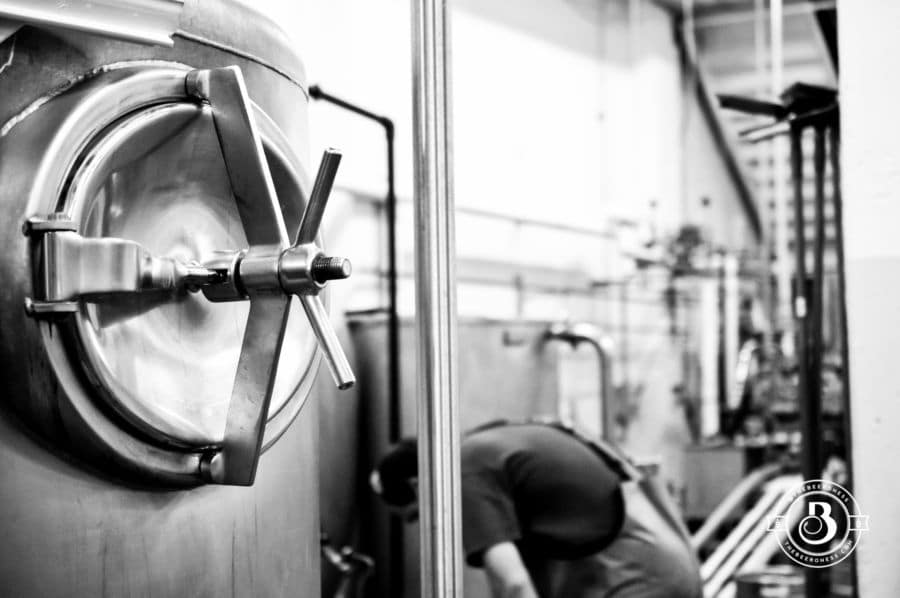 I always have a bit of a list of beers that I'd brewed if my imagination was able to take the solid form of a bottled beverage. Right now, I'd brew a Saison. I'd use matcha and peaches. Or apricots and butter. Can you brew a beer with butter? I have no idea. Yogurt, I know that's possible. But butter? My talents don't reach those avenues. But if you do brew, and you make a Saison with matcha and peaches, or apricots and butter, please let me know. I'll want to get my hands on that.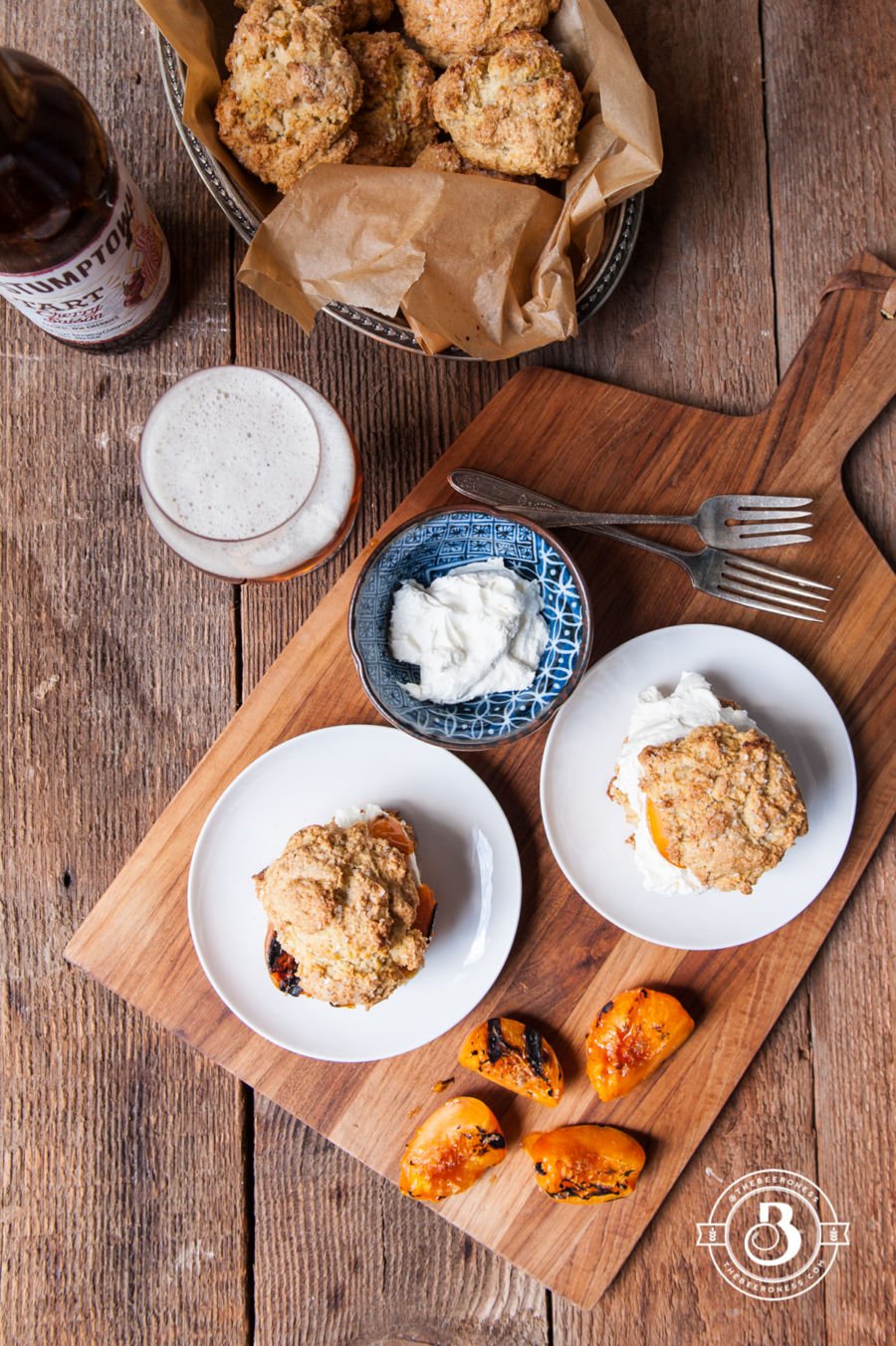 Grilled Apricot Saison Shortcakes with Ginger Mascarpone Whipped Cream
Ingredients
For the Shortcakes
3 ½

420g cup all-purpose flour

1

teaspoon

4g baking powder

1

teaspoon

6g baking soda

½

teaspoon

3g salt

¼

cup

65g granulated sugar

8

tablespoons

unsalted cold butter

cut into cubes

¾

cup

187mL Saison beer

1/3

cup

74g buttermilk
For the Filling:
12-16

ripe

fresh apricots

1

tablespoon

16g brown sugar, packed

8

wt oz mascarpone cheese

1

cup

heavy cream

¼

cup

powdered sugar

1

teaspoon

vanilla extract

¼

teaspoon

ginger

finely grated with a microplane
Instructions
Preheat oven to 425.

In a processor add flour, baking powder, baking soda, salt, and sugar.

Pulse to combine. Add the cold butter, process until well combined.

Add the beer and buttermilk, process until just combined.

Line a baking sheet with parchment paper. Drop about ¼ cup balls of dough onto the parchment, evenly spaced.

Bake for 10 to 12 minutes or until lightly golden brown and cooked through.

Cut the apricots in half, remove the pits. Add to a preheated grill, grilling until grill marks appear, about 3 minutes. Remove from heat, slice, add to a bowl and sprinkle with brown sugar, toss to coat.

Add the mascarpone to a bowl, beat until light and fluffy. Add the heavy cream, beat on high until soft peaks form. Add in the powdered sugar, vanilla and ginger, stir until combined.

Split the shortcakes, fill with mascarpone whipped cream and apricots.