Green Beer Mac N Cheese (no food dye)
Green Beer Mac N Cheese (no food dye)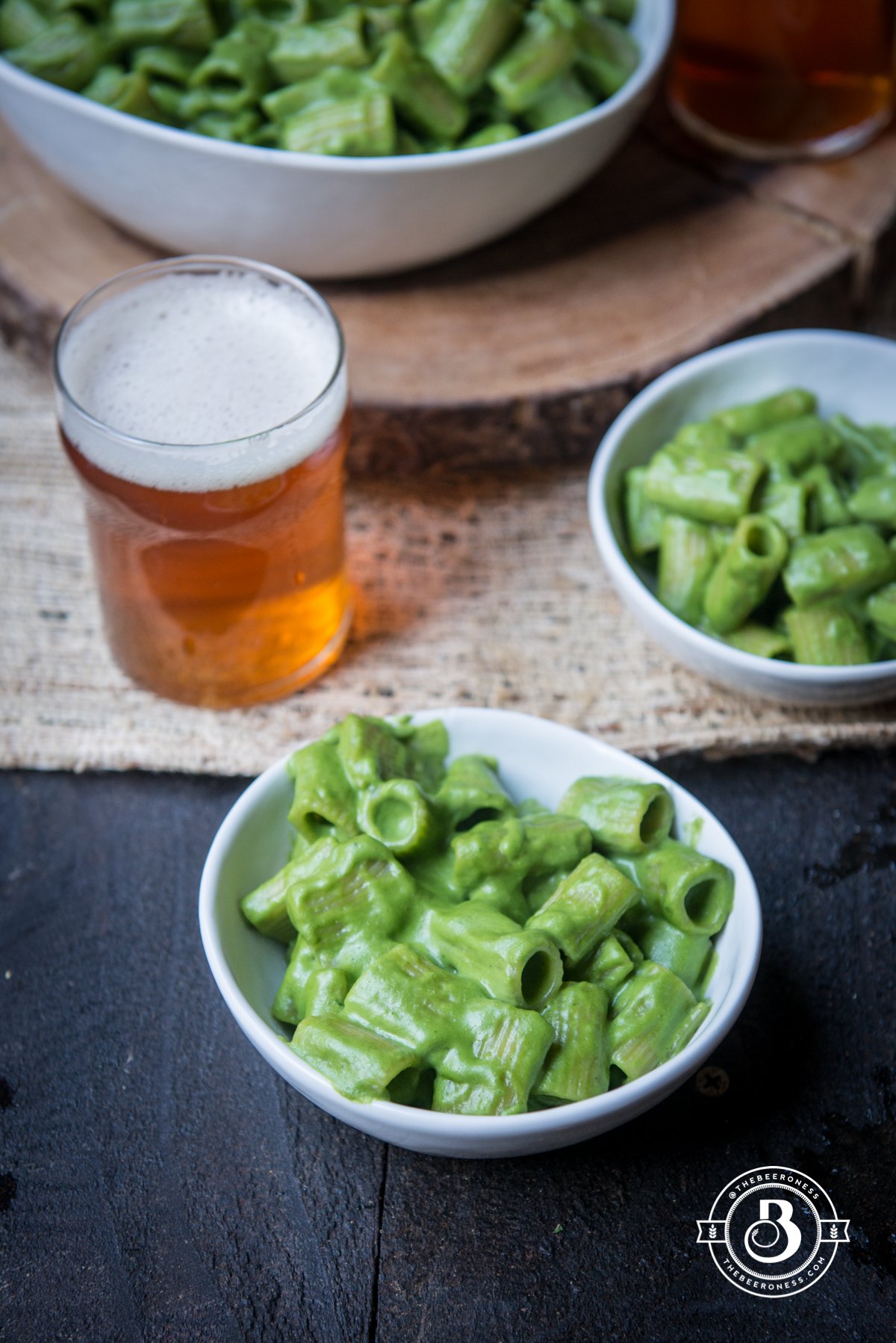 This is your reminder not to take things too seriously. You know, the "don't sweat the small stuff, also it's all small stuff," reminder that we should all just relax and take it easy. On ourselves, on strangers, on the internet people who seem crazy but maybe they're just having a bad day.
Make the Green Beer Mac N Cheese because it's fun and because it's almost Saint Patrick's Day and maybe we should all just celebrate small things and get over the worry that keeps us from living in the good moments.
Do you remember what you were worried about this time last year? No? If yes, did it work out? Probably. Most things just find a way to work themselves out. Years ago, when I was in the midst of a crisis that was, at the time, fairly significant, a friend said to me, "No matter what, no one is going to die or go to jail, so it'll be fine." That's now my benchmark. Is there a possibility that someone will die or go to jail? No? Then it will work out.
Just relax, take a break, and trust yourself. You'll be fine. It will work out, and you will make it. Someday you might not even remember this specific brand of worry that you're consumed with. So make some food just because it's fun, have a beer and give yourself a break.
Green Beer Mac N Cheese (no food dye)
Ingredients
10

oz

(3 cups) shredded sharp cheddar cheese

1

tablespoon

cornstarch

½

teaspoon

garlic powder

½

teaspoon

salt

1

(12 ounce) can

evaporated milk

2/3

cup (6oz)

beer

(pale ale, pale lager, wheat beer)

1

cup (20g)

chopped flat leaf parsley

1

lbs

large elbow macaroni
Instructions
1. Add the cheese, cornstarch, garlic powder, evaporated milk, beer, and parsley to a blender. Blend on high until well combined and smooth, about 3 minutes.

2. Cook the macaroni until just before al dente, about 3 minutes less than stated on the package directions.

3. Drain the noodles and return to the pot. Pour in the cheese sauce.

4. Bring to a simmer, cooking until thickened and the noodles are cooked through. About 5 minutes.
Notes
Try not to use anything too hoppy (like an IPA) or the beer flavor will be VERY strong. Unless that's what you want, then you do you.