Fried Ravioli Caprese Stacks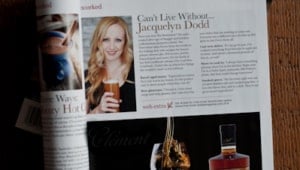 Back in January I very vaguely mentioned that I was involved in a Super Secret project that involved being sequestered without phone or internet for almost a week. My intention was not to be ambiguous, but to adhere to the Non Disclosure agreement I signed with Lifetime TV. Yesterday I was finally able to start talking about what I was working on, and if you follow me in Instagram, you already know.
I was on a brand new TV show with the Lifetime Network called Supermarket Superstars. The premise of the show is to take people with great ideas for food related products and turn those ideas into product lines on grocery store shelves. The producers of Shark Tank and Project Runway joined forces for the show.
The producers were amazing, really wanting everyone to root for us all. It was obvious in everything we did, they wanted us to talk about ourselves, our brands, our websites (my book!), and even cast the show with people you want to see succed. It's not a show that's full of cliche characters you want to see fail. They cast the show full of really wonderful people, really great ideas and fascinating stories.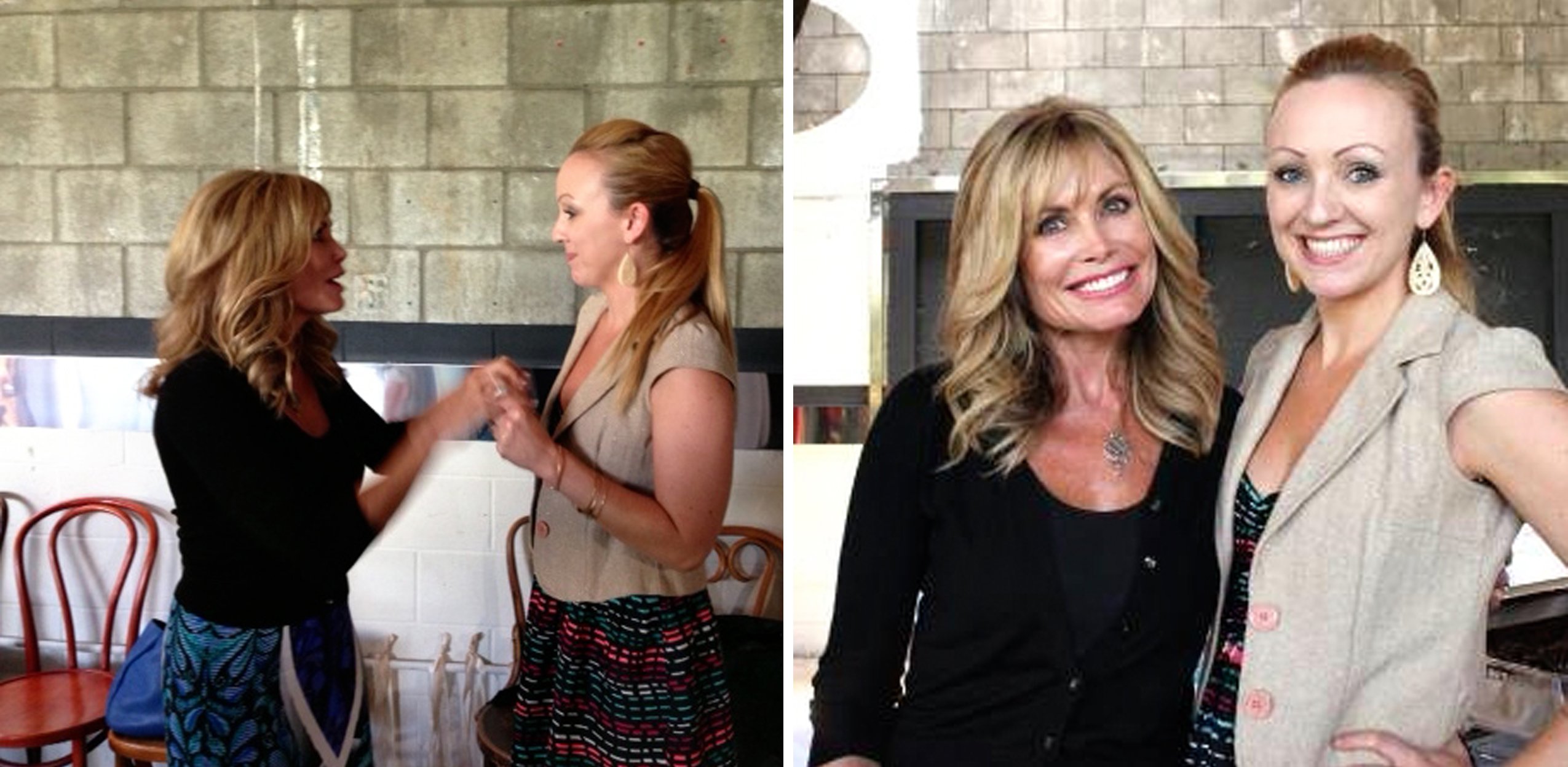 (Photo on the right by Erika Kerekes of In Erika's Kitchen)
Stacy Keibler, Debbi Fields (THE Miss Fields Cookies), Chef Michael Chiarello, and branding expert Chris Cornyn guided us through this process with so much encouragement and faith in what we could be. "We want you all to win!" I just kept hearing, the entire staff cheering us on, giving us amazing feedback, and they couldn't stop talking about the opportunities this type of exposure could bring us. It was a great show to be a part of.
I spent the time developing a line of beer infused food products, you'll have to watch the show to see what happens. It airs on July 22 on Lifetime TV at 10pm. My episode airs on August 22nd at 10:30pm, and even features my husband my little Tater! They spent an entire day just following us around, filming me with my family and friends, cooking, photographing, editing, and even (of course) drinking beer at a local brewery.
Once the show airs, I'll give you an update and some behind the scenes info that I'm not able to share right now. Until then I have a fun little appetizer that I hope you love.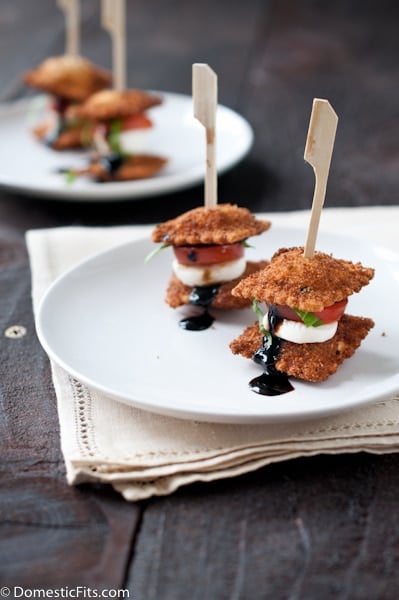 Honey Beer Biscuits with Strawberry Belgian Ale Sauce
Ingredients
For the Strawberry Sauce:

2 cups sliced strawberries
1 cup sugar
1 cup Belgian ale (or hoppy wheat beer)

For the biscuits:

3 1/2 cup all-purpose flour
2 tsp baking powder
1 1/2 tsp baking soda
1 tsp salt
8 tbs butter, cut into cubes
1 tbs honey, plus 2 tbs (divided)
1/2 cup whole milk
2/3 cup Belgian ale (or hoppy wheat beer)
¼ tsp course sea salt
Directions
To make the strawberry sauce:

Add the strawberries, sugar and beer to a saucepan over medium high heat.
Allow to simmer, stirring occasionally, until reduced and thickened, about 20 minutes.
Add to a food processor or blender, blend until smooth.

To Make the Biscuits:

Preheat oven to 425.
In a processor add flour, baking powder, baking soda, and salt.
Pulse to combine. Add the butter and 1 tbs honey, process until well combined. Add to a large bowl.
Add the milk and beer. Mix with a fork until just combined.
Add to a well-floured flat surface, pat into a rectangle. Using a cold rolling pin (preferably marble) gently roll into a large rectangle, about 1 inch in thickness, using as few strokes as possible.
Fold the dough into thirds as you would a letter about to go into an envelope. Roll lightly, once in each direction to about 1 inch thickness, fold in thirds again. Gently roll into about 1 1/2 inch thickness (this will give you the flakey layers).
Using a biscuit cutter cut out 6 to 8 biscuits. Place in a baking pan that has been sprayed with cooking spray.
Add the remaining 2 tbs honey to a microwave safe dish. Microwave for about 15 seconds or until thinned.
Brush biscuits with honey and sprinkle with salt.
Bake at 425 for 10 to 12 minutes or until the tops are golden brown.
Serve warm with strawberry sauce
https://domesticfits.com/fried-ravioli-caprese-stacks/
Copyright �© TheBeeroness.com