Easy Chocolate Beer Pretzel Truffles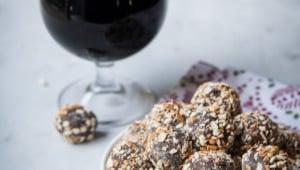 Easy Chocolate Beer Pretzel Truffles, 4 ingredients, and just a few steps!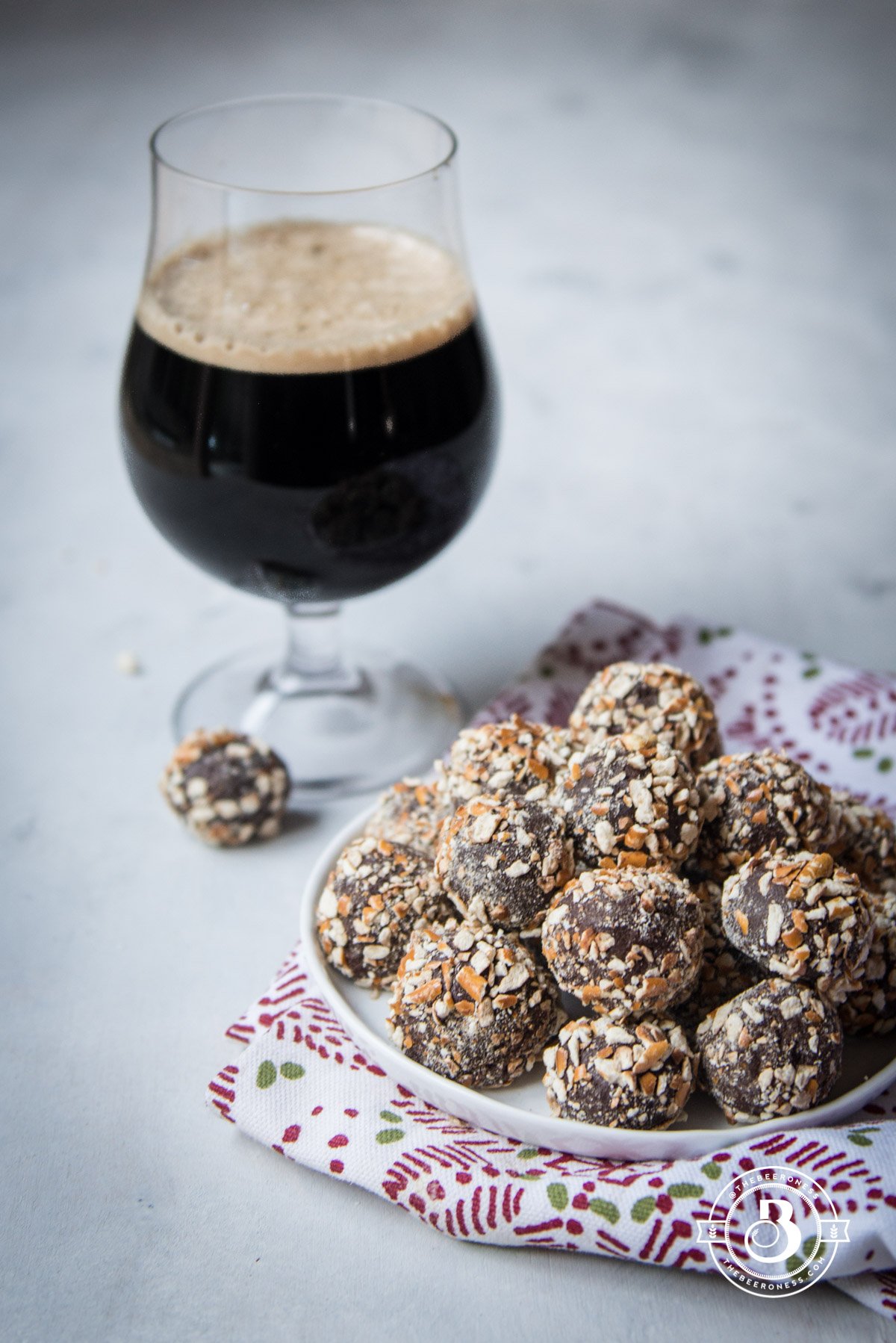 I have a problem, the sort that will probably be solved with beer-infused chocolate, as most minor problems usually are. My problem (one of many, I'm sure you already know) is that I almost always assume that people—upon first meeting me—don't like me. For one reason or another, this is what I default to: "I don't think she likes me. Sure, she's being nice, but that's just because she's a nice person." This does not, however, stop me from being chattier than said new person would probably like.
I know, it's ridiculously insecure and eye-rolly. I know this. But it's my default mode, thinking I have to earn it, like most things I have in my life. Then I do things like make chocolate truffles and bacon cupcakes and give them away hoping to earn peoples likes. Also: don't do that. I don't recommend it. But I'm far better at giving advice than I am at taking it. I'm an excellent advice giver, just ask. I'll kick some wisdom at you.
I don't take the advice, I just give it away. Unless that advice is about what beer to cook with or how to infuse chocolate with booze, those nuggets of wisdom I keep close. Also, if you want advice about what beer to pair with your dinner, or what city to visit on a whim, I'm your girl. How to navigate the intricacies of unknown humans? Maybe ask someone else. I'll just be over here with these truffles trying to make friends with the new UPS guys.
Easy Chocolate Beer Pretzel Truffles
Ingredients
8 weight oz dark chocolate (60%)
¼ cup heavy cream
¼ cup stout beer
1 cup crushed pretzels
Instructions
Add the chocolate, heavy cream and beer to the top of a double boiler set over gently simmering water.
Stir until just before all of the chocolate has melted. Remove from heat, continue to stir until the chocolate has melted.
Allow the chocolate to cool until set (add to the refrigerator to speed up setting).
Add the pretzels to a shallow bowl.
Once the chocolate has set use a melon baller to pull out a ball about the size of a large marble. Roll in your hands until even and round.
Add the chocolate ball to the pretzels, roll until well coated. Add to a sheet of wax paper. Repeat for the remaining chocolate.
Refrigerate until ready to serve.
https://domesticfits.com/easy-chocolate-beer-pretzel-truffles/