Easy Beer Cheese and Bacon Pull-apart Loaf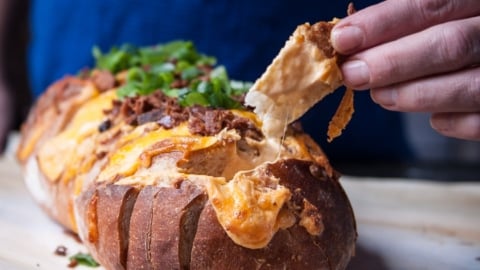 Easy Beer Cheese and Bacon Pull-apart Loaf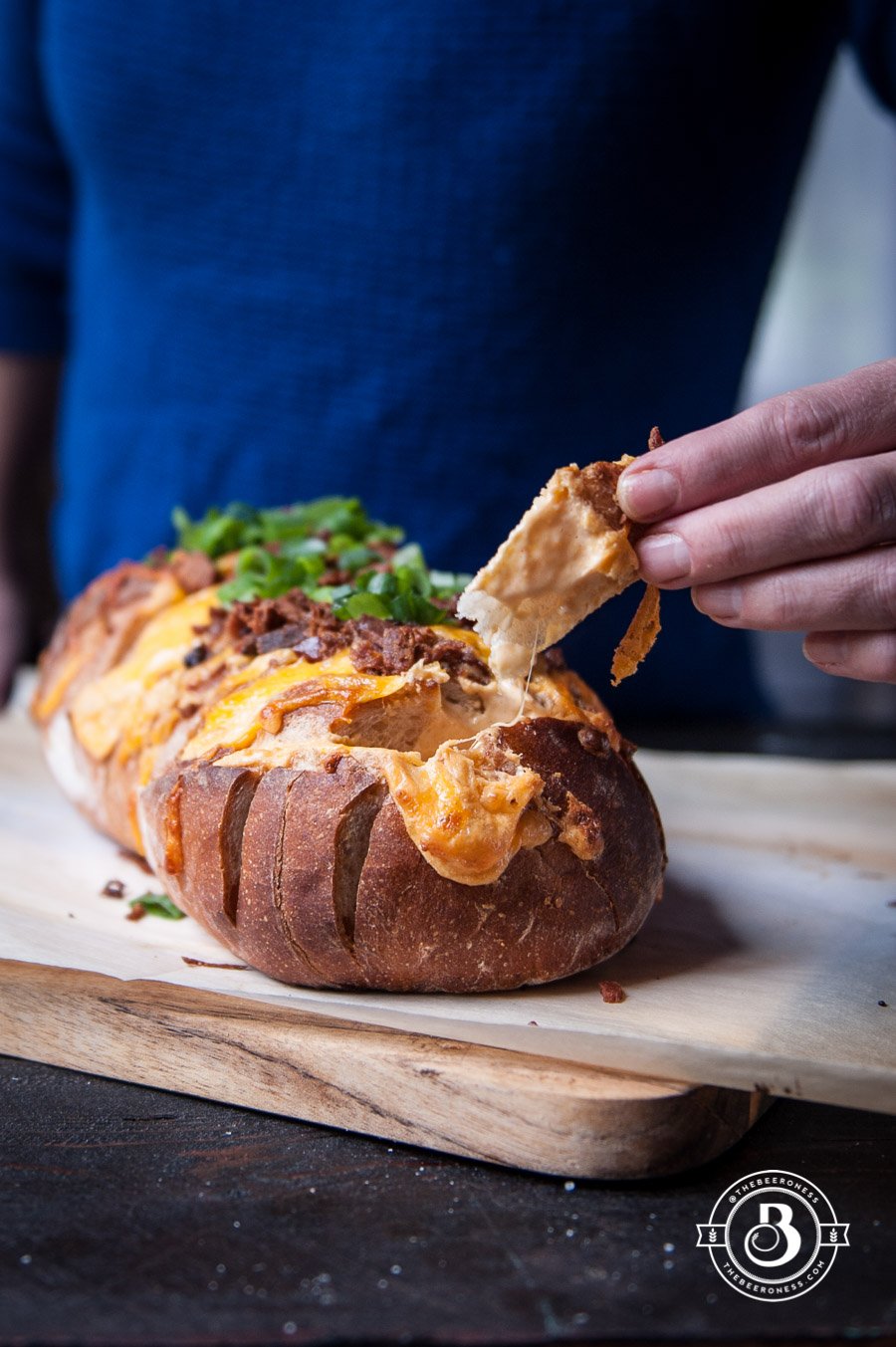 I laughed so hard that it hurt. Coming back from the first night of brewery hopping, after a 7-hour drive up into the high desert of Oregon, I walked back to the hotel with my favorite travel companion laughing so hard I could hardly stand.
Maybe the reason I have such a love in my soul for Bend is the world class selection of beer. The epic and nearly endless supply of breweries dotted across the small mountain town is nothing short of mecca worthy. Maybe it's that fact that Bend is always a good time, the way a getaway weekend should be. Maybe it's combination of things.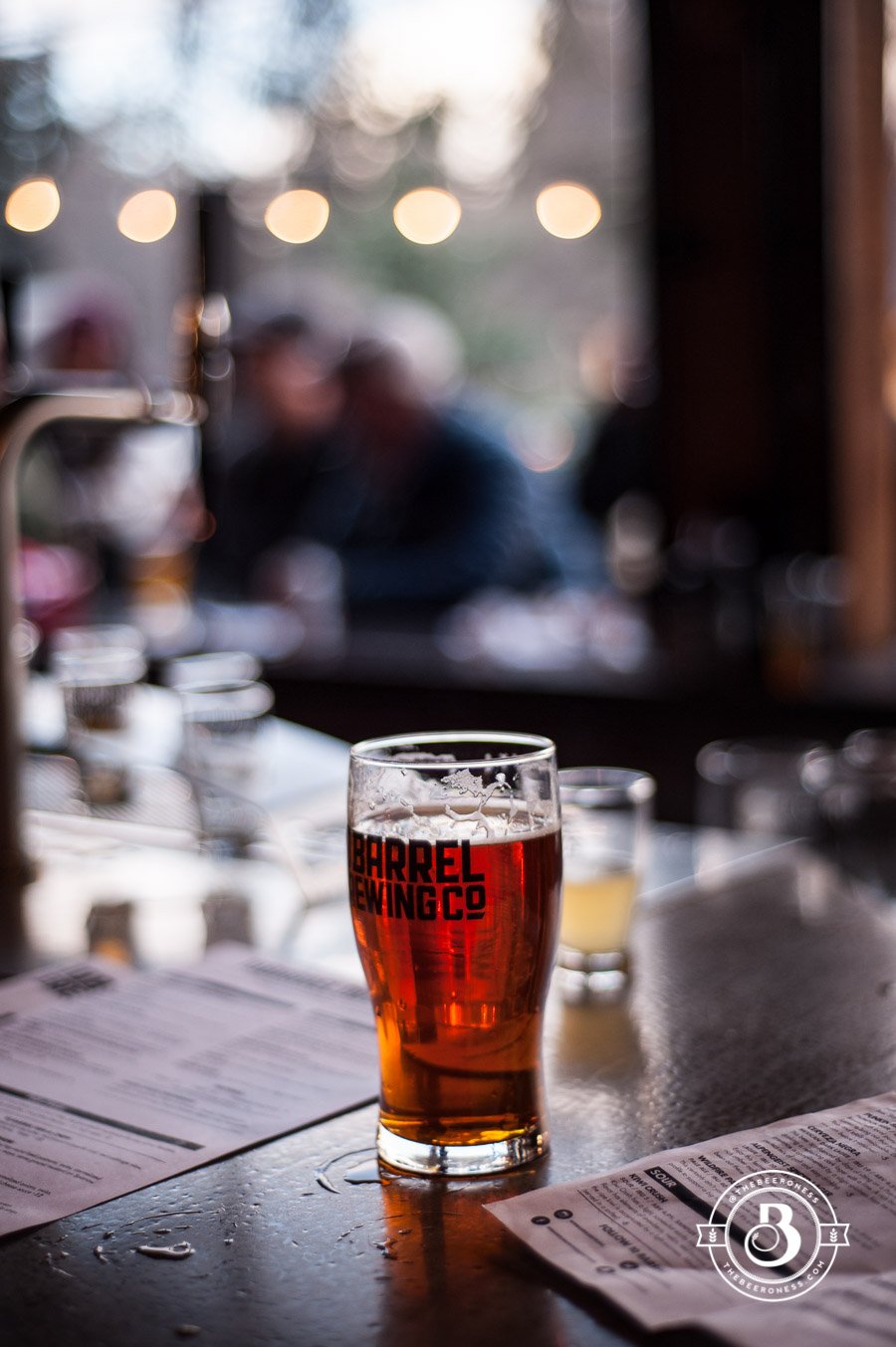 It's a trip that needs at least three days to get through. Pacing along the way with food and coffee to keep you upright. My favorite stop was Crux Fermentation Project, who still had not one but TWO fresh hop beers on tap, Mo Fresh was fantastic, one of my favorite beers I sampled that day. Ten Barrel was worth the trip just for the location. It was packed to the walls with eager patrons but I was able to squeeze in a seat at the bar for a pint or two.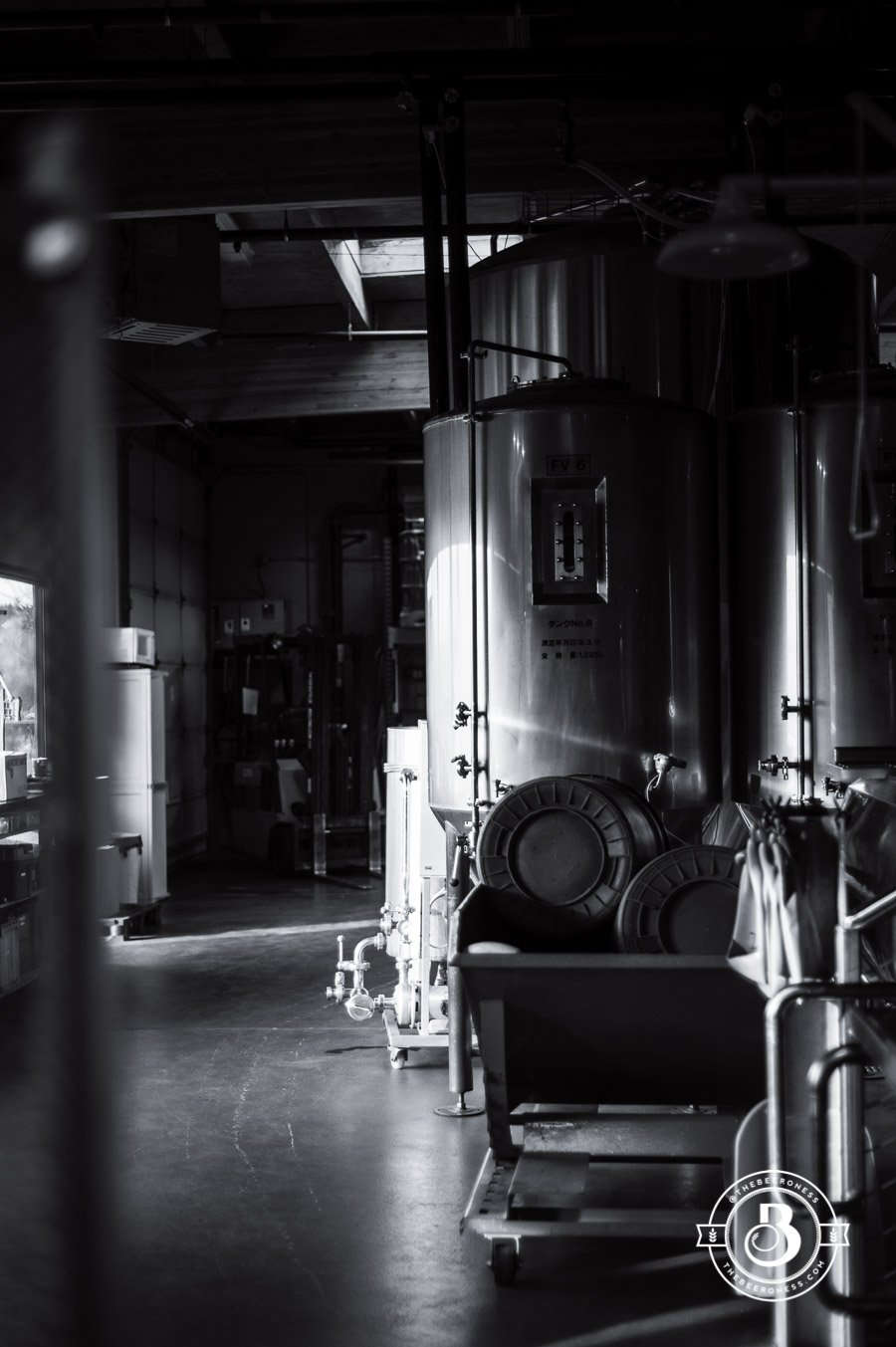 Sunriver Brewing's Vicious Mosquito IPA was a highlight among the flurry of well-hopped beer that Bend has to offer. Taking up residence right down the road from Ten Barrel makes this a good pair to give your afternoon to.
For the food the standout was the Eggs Benedict at The Victorian Cafe, totally worth the hour wait. Other than that it was a weekend filled with bar food.
I came home missing the mountains and a weekend filled with cheese and carbs. Of course, that's just what I made.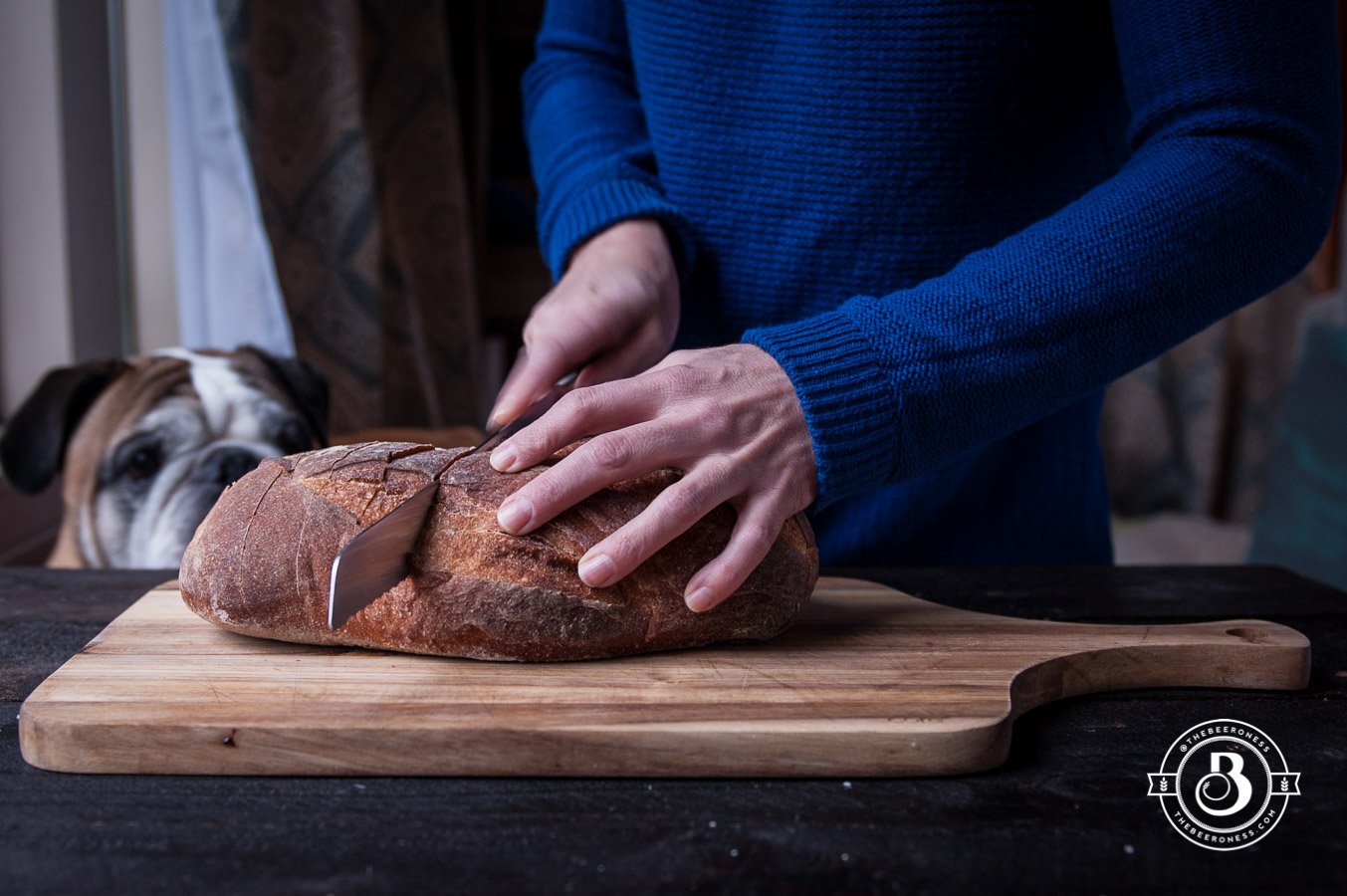 That's Tyson in the background. A little something I picked up on the way home from Bend. A fat bulldog to keep my company when I bake.
Easy Beer Cheese and Bacon Pull-apart Loaf
Ingredients
2

cups

6.5 wt oz, plus ½ cup (1.6oz) shredded cheddar cheese, packed

8

wt oz cream cheese

1/3

cup

80 mL IPA beer

½

teaspoon

1g garlic powder

¼

teaspoon

.5g smoked paprika

½

teaspoon

3g salt

1

1.5 lbs loaf crusty bread

6

strips bacon

cooked and chopped

¼

cup

chopped green onions
Instructions
Preheat the oven to 425.

Add 2 cups of cheddar, cream cheese, beer, garlic powder, smoked paprika, and salt to a blender or food processor. Blend until smooth.

Cut the bread diagonally in 1-inch slices (about ¾ of the way though, do not cut all the way through the bread leave the bottom crust in tact). Turn the bread and cut in the same manner to create a diamond crosshatch pattern with the bottom crust still intact.

Use a small spatula or butter knife to spread the cheese mixture into the cut marks.

Add the loaf to a baking sheet covered with parchment paper. Top with remaining cheese. Sprinkle with bacon.

Bake for 10minutes or until the cheese has melted.

Sprinkle with green onions, serve warm.