Crispy Oven Baked Beer Battered Onion Rings
Crispy Oven Baked Beer Battered Onion Rings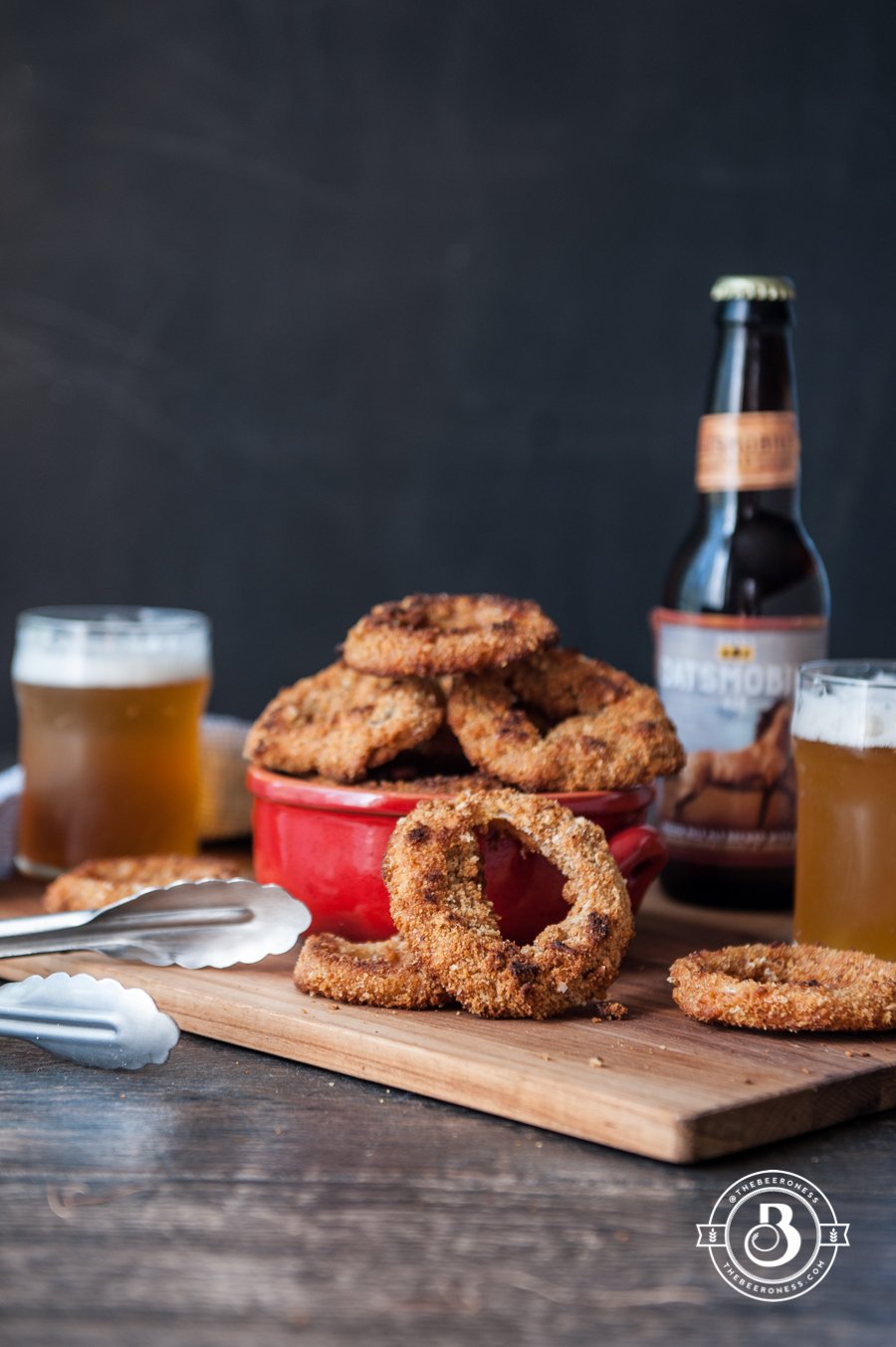 Last year, on the east side of Portland, I came across a line of people wrapped around a small bar waiting to get inside. Of course, I went to investigate. I asked one of the guys in line what was going on, "Bell's is here." That's all he had to say, I got it.
They weren't giving away beer. They weren't launching a new beer. They were just allowing the great people of the Pacific Northwest the ability to BUY their beer. Two sixers a person.
When beer distribution is often limited to a small section of the country, beer people are thrilled to the point of waiting in a 45-minute line for the opportunity to buy a beer they can't normally get.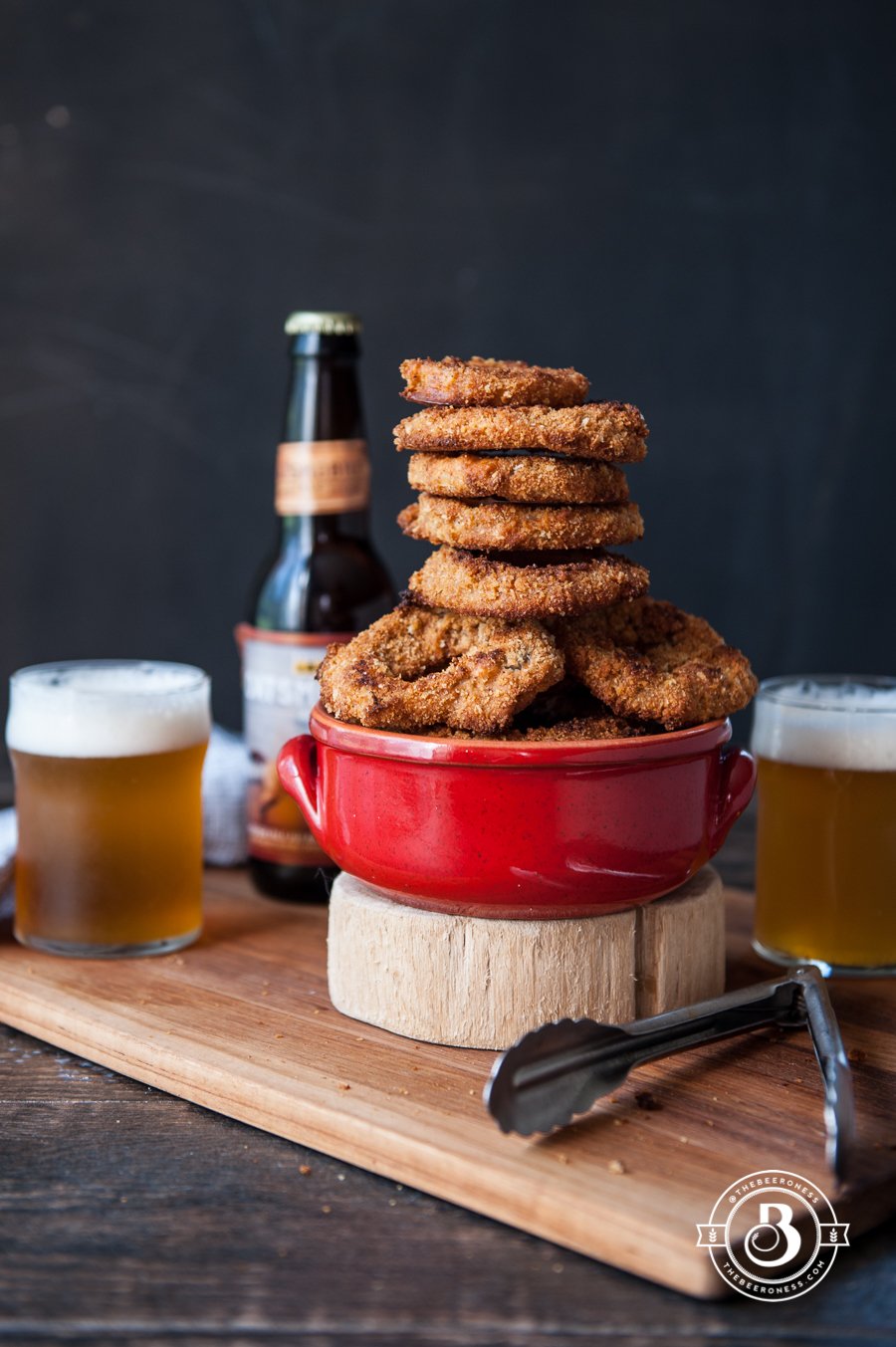 No matter where you live you have access to a beer that people in other parts of the country are beer-lusting after. Maybe it's Bell's, or Surly, or Alchemist, or Russian River, but it's something.
You have the ability to buy, or drink on tap, a beer that other people can't. Two bottles of Bell's new beer, Oatsmobile, showing up at my out-of-the-distribution-zone door in gorgeous packaging made my day for more than just the above reasons.
The bar was high when I finally let myself open this beer, and it didn't disappoint. It's a damn good beer. One of the best sessions beers I've had this year (a session beer is a beer that has a lower alcohol content, generally below 5%).
The oats give it a round, almost creamy flavor that balances the beautiful dry hopped finish. It kicks you a bit of a fruity, but not overly citrusy, flavor with just the right malt backbone and the perfect level of carbonation for a beer that I want to drink all summer. But I can't. Because I live in Seattle. If you live in a Bell's state, stock up. And then taunt me over social media.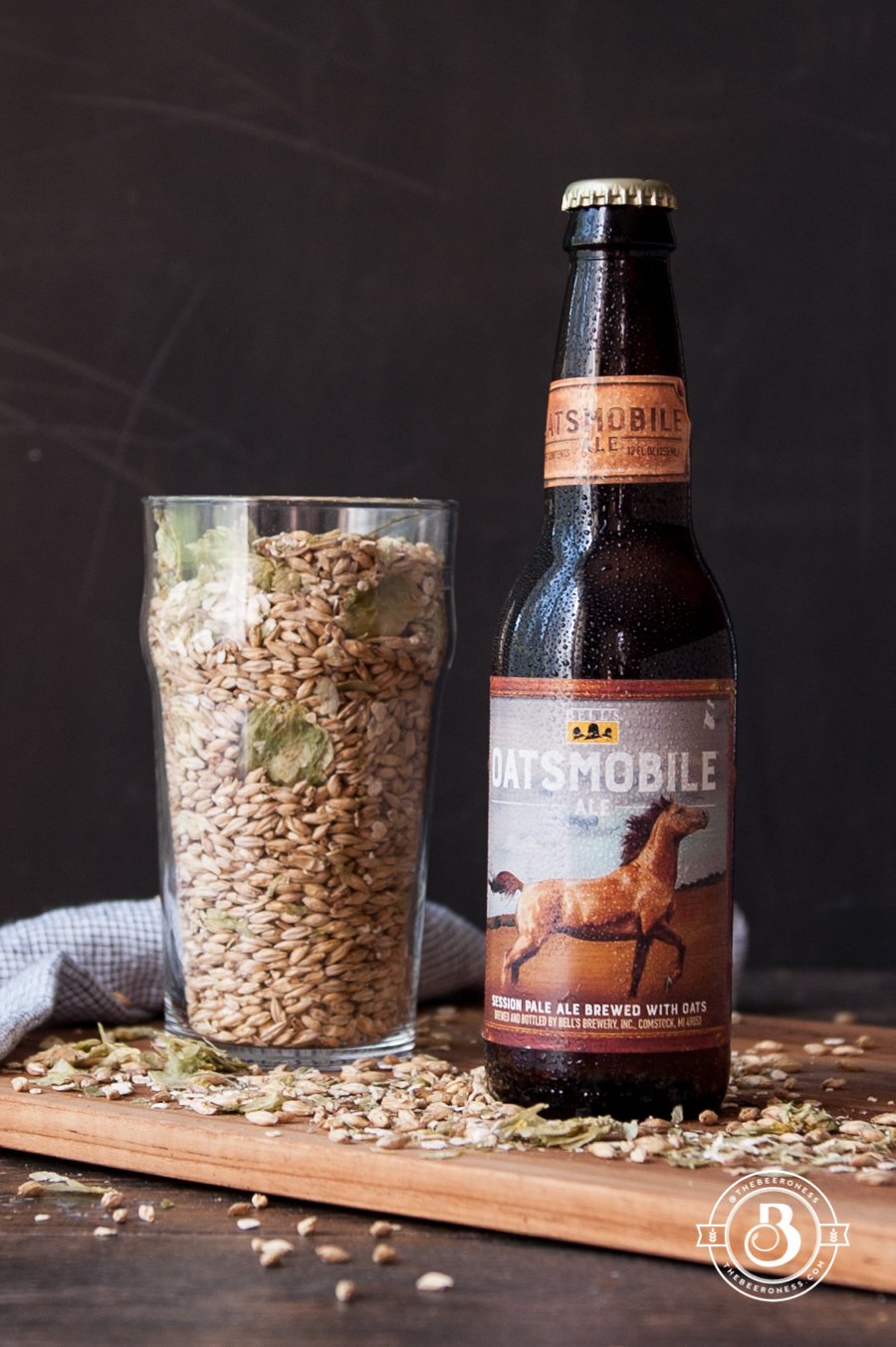 Crispy Oven Baked Beer Battered Onion Rings
Ingredients
2

large yellow sweet onions

Maui, Walla Walla, Vidalia sliced ½ inch thick

canola oil for baking

2

cups

flour divided in half

½

tsp

chili powder

2

tsp

brown sugar

½

tsp

smoked paprika

2

tsp

salt

divided

1

cup

IPA or pale ale beer

2

cups

panko bread crumbs

3

tbs

melted butter
Instructions
Preheat oven to 450.

Slice the onion into ½ inch slices, separate the rings. Place in a large bowl of ice water. Allow to sit for at least 20 minutes (this will take the harsh "bite" out of the raw onion and help them cook better).

On two large baking sheets drizzle with about 1 tablespoon canola oil, set aside.

In a large bowl add 1 cup flour (reserve the other cup), chili powder, brown sugar, smoked paprika, and 1 teaspoon salt, stir to combine. Stir in the beer to make a smooth batter.

Add the remaining flour to a small bowl. Stir together the panko, remaining 1 teaspoon salt and melted butter in a separate bowl.

One at a time remove the onion slices from the water, dredge in flour until well coated, dip in the batter allowing excess batter to drip back into the bowl, then add to the panko to gently coat (if panko bowl becomes too saturated with the dip, toss it and fill the bowl with fresh panko).

Add to prepared sheets in an even layer, making sure the onion rings aren't touching (smaller rings can be place inside large ones as long as they don't touch).

Bake at 450 for 8 minutes flip, bake until golden brown on all sides, about 10 additional minutes.

Serve warm.