Creamy White Bean Beer Cheese Dip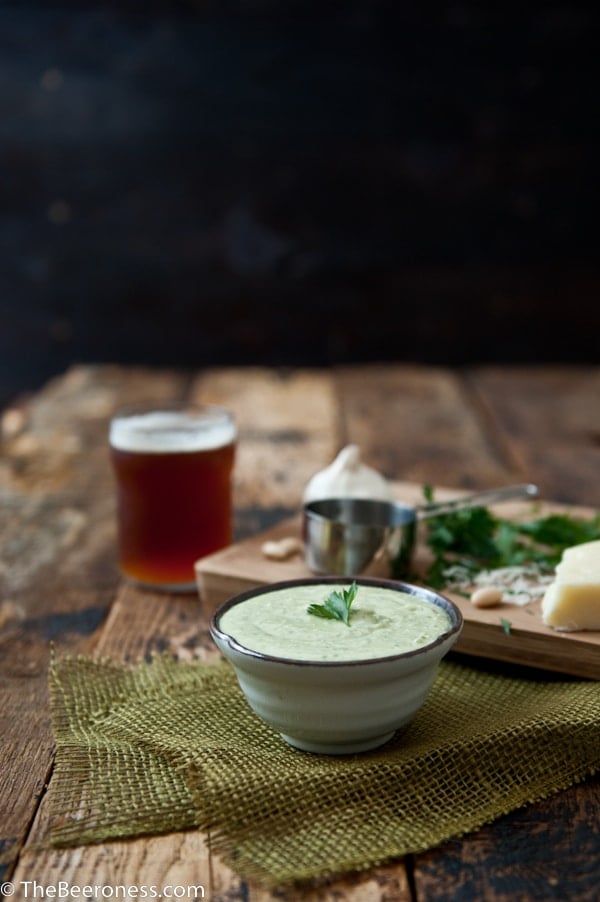 Let's talk for a few minutes about why this is such a great idea.
First, you can add beer. And the ability to add beer is always a plus. And let's be honest, being able to pump out a beer infused dip in just a few minutes without turning on your oven is always a skill we want to have in our appetizer arsenal. Did I mention that you can add beer? It's not just for you, but for those rowdy beer friends of yours. The ones that show up at the last minute and demand to be fed, you know that guy, we all know that guy. Let's just hope that next time he shows up at your house and you're nice enough to throw this dip together for him, he's at least nice enough to bring some beer. And for all your "hard work" the least he can do is bring you the good stuff, because you deserve it. After all you did take five entire minutes to make him a beer infused homemade dip.
Creamy White Bean Beer Cheese Dip
Ingredients
1/3 cup chopped flat leaf parsley
1 large clove garlic, smashed
1 wt oz fresh grated parmesan (about 1/3 cup)
2 wt oz (1/4 cup) cream cheese
¼ cup IPA
1 (15 wt oz) can Great Northern beans
¼ tsp salt
½ tsp black pepper
Directions
Add all ingredients to a food processor, process until smooth, about 4 to 6 minutes.
Add to a serving bowl.
Serve with chips, bread or crudités.
https://domesticfits.com/creamy-white-bean-beer-cheese-dip/
Copyright �© TheBeeroness.com