Creamy Vegan Broccoli Avocado Soup & Five Foodie New Years Resolutions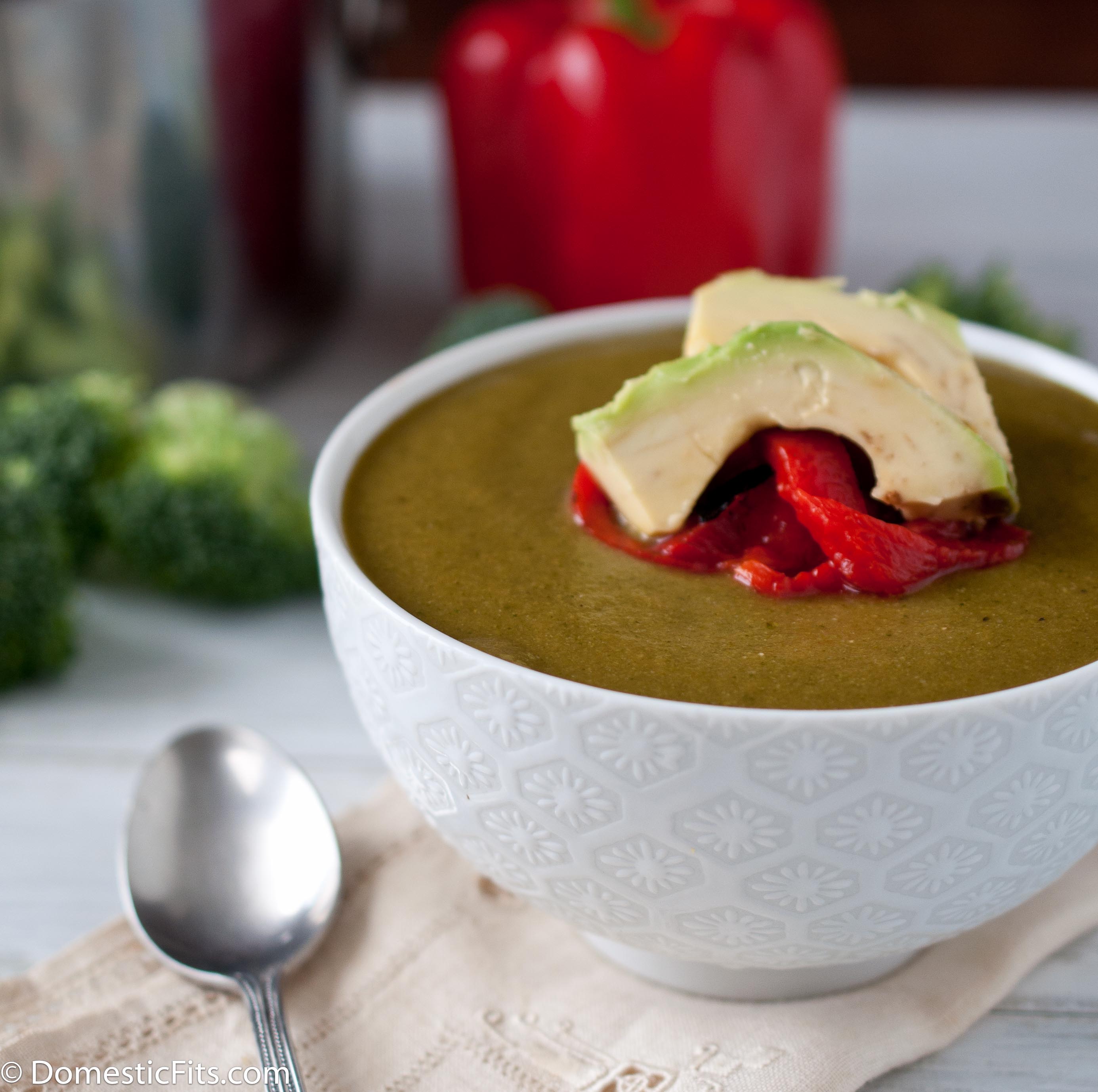 Five New Year Food Resolutions to Make
Let's stop vowing to cut things out of our lives at then beginning of each year, and start promising ourselves we'll add some great things in.
Can't we all just agree that those "I'm going to lose weight/stop eating sugar/give up carbs/cut out coffee" resolutions are just going to leave us feeling hungry, guilty and eventually shameful when they go enormously ignored about the second week in January?
Maybe you have a bigger capacity for restraint than I do, or a higher guilt threshold, but I gave up those types of personal promises years ago. Although I do still love a good resolution and tend to make them year round.
How about we agree to ADD things to our lives instead of taking away? There is something about making a decision to add something great to our world that just reminds us what an amazing life we have ahead of us. And adding greatness has a way of pushing out some of those not as great things.
Let's give it a try.
Here are my favorite food resolutions, all about adding more amazingness, not about taking things away.
1.Start a food tradition: Maybe a once a month Sunday Supper with your family, or a quarterly Food Friends Pot Luck, or even just New Recipe Wednesday where you try a new dish. Food traditions are memories that you'll be glad you made.
2. Read more food lit. Chefs have written most of the best books I've read over the past year. There is something about knowing the back story of food, and those who have created it, that give you a deeper connection to the food world.  Plus, food people tend to read food books, it's an instant conversation starter when you meet a food writer or a chef. My recommendations: Yes Chef, Marcus Samuelson;  Blood, Bones & Butter, Gabrielle Hamilton; Tender at the Bone: Growing Up at the Table,  Ruth Reichl, Kitchen Confidential, Anthony Bourdain.
3. Join a CSA or other Organic Produce Delivery Program. Before my recent move, I got a box of organic produce delivered to my doorstep every Wednesday from Love Delivery. Mostly local, in season and very fresh fruits and vegetables. This also gets you to eat more good stuff, because it's there. And you hate to waste it.  Supporting local farmers and eating healthier, it's a total win. There are several in most cities and states, consult Google for ones in your area.
4. Try New Foods. This is for the picky eaters. Pick one new food a month and cook it, and eat it. Or, order that one thing on the menu that you would never normally eat. After a year you'll have 12 foods that you never otherwise would have tried. And I'm going to bet you a batch of cookies that you will be surprised at how much you like at least one of those new foods.
5. Master A Recipe or Technique. Maybe you've always wanted to learn to make a soufflé, or homemade pasta. What better resolution to make than the acquisition of culinary knowledge you can someday pass down to future generations? Just go into assuming that the first time may not be a huge success, and by that I mean don't plan an entire dinner party around skills you haven't acquired just to end up in tears when your husband has to have pizza delivered. It will probably go fine, and you will probably post the results on Facebook (yay!), but take it slow and know that to master a technique takes a lot of practice, each time you try it you'll learn something new.
One of my resolutions is to explore vegan cooking more, even though I have no plans to give up meat or dairy. There really isn't any arguing with the fact that produce is the best thing you can put in your body. The more I focus on the beautiful flavors of fruits and vegetables, without using meat and dairy as a crutch, the better my cooking becomes over all.
Here is a vegan soup, inspired by this Bon Appetite recipe. Without garnishes, it's about 170 calories a serving.
Here is a How To Roast Red Peppers post by Kitchen Treaty. If you are going to use them right away, you can skip the oil and the jar.
Creamy Vegan Broccoli Avocado Soup
Ingredients
1 tbs olive oil
1 shallot, chopped
2 cloves garlic, minced
4 cups low sodium vegetable stock
1 large red potato, peeled and chopped
6 cups chopped broccoli florets
½ to 2 cups water
½ tsp salt
½ tsp onion powder
½ tsp black pepper
pinch chili powder
1 tbs fresh lemon juice
1 lage avocado, diced
1 red pepper, roasted, cut into strips
Instructions
In a stock pot or Dutch oven heat the oil. Add the shallots and cook until soft, about 3 minutes. Add the garlic and stir. Add the vegetable stock and potatoes, cooking until the potatoes are almost soft, about 10 minutes. Add the broccoli and cook until the broccoli and potatoes are both tender, about 5-8 minutes. Using an emersion blender, puree until smooth. Add water, if desired, to thin to desired consistency. Add spices and lemon juice.
Garnish with avocados and red peppers prior to serving.
If you want to know how I made the garnishes "float" on top of the soup for the picture, check this out.