Cranberry Chocolate Chip Hazelnut Upside Down Beer Cake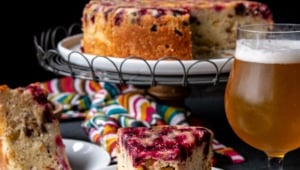 Cranberry Chocolate Chip Hazelnut Upside Down Beer Cake, one bowl, super easy, crazy moist.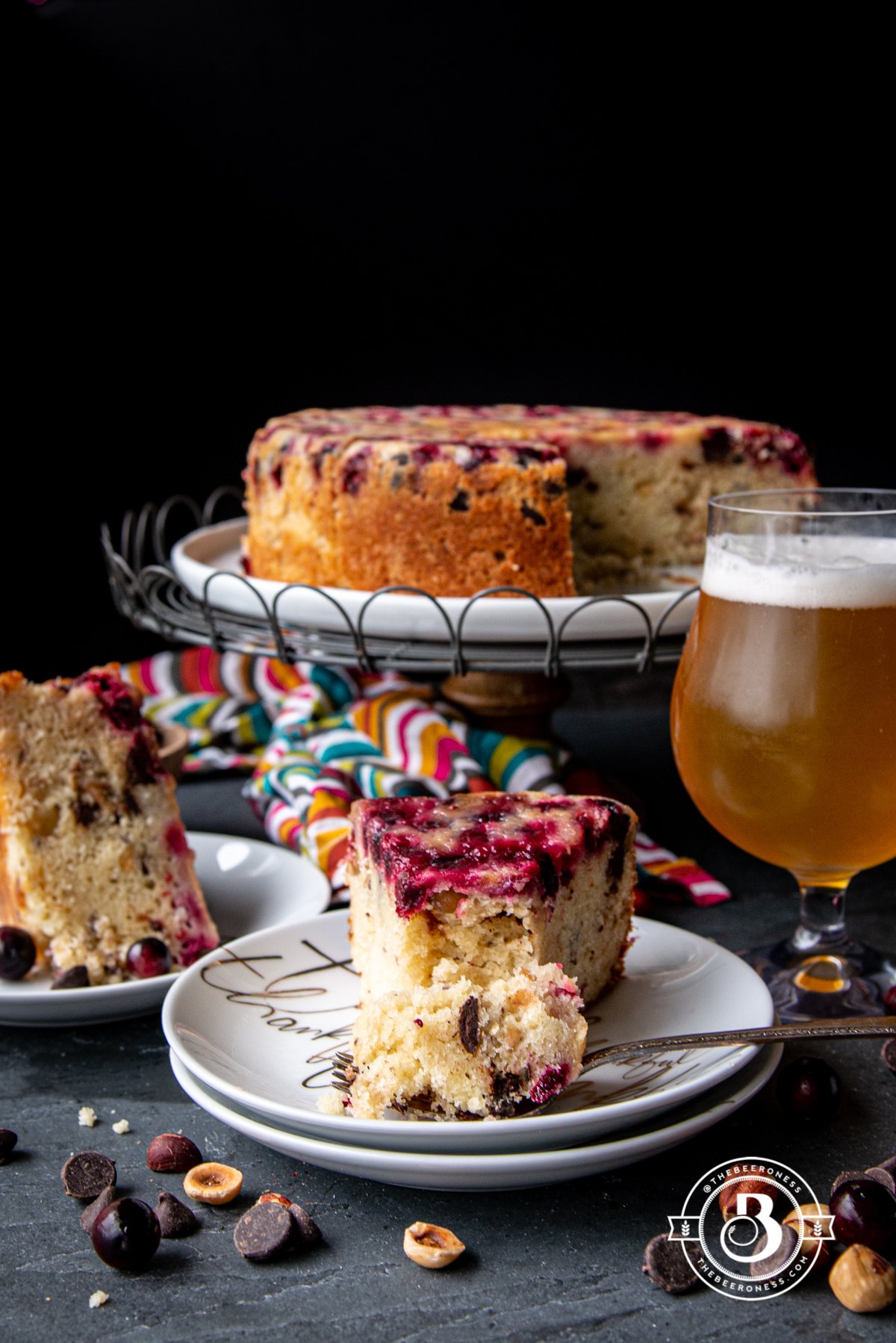 This is NOT the week to pretend like you're on a diet. It's a week to stress bake and eat your weight in cake, it's the patriotic thing to do. Baking does help, it gives you something to do that results in good news in your day and tasty treats in your mouth. Win-win-win. Because it's hard to be in a bad mood when you can open a beer and eat some cake, it's just science.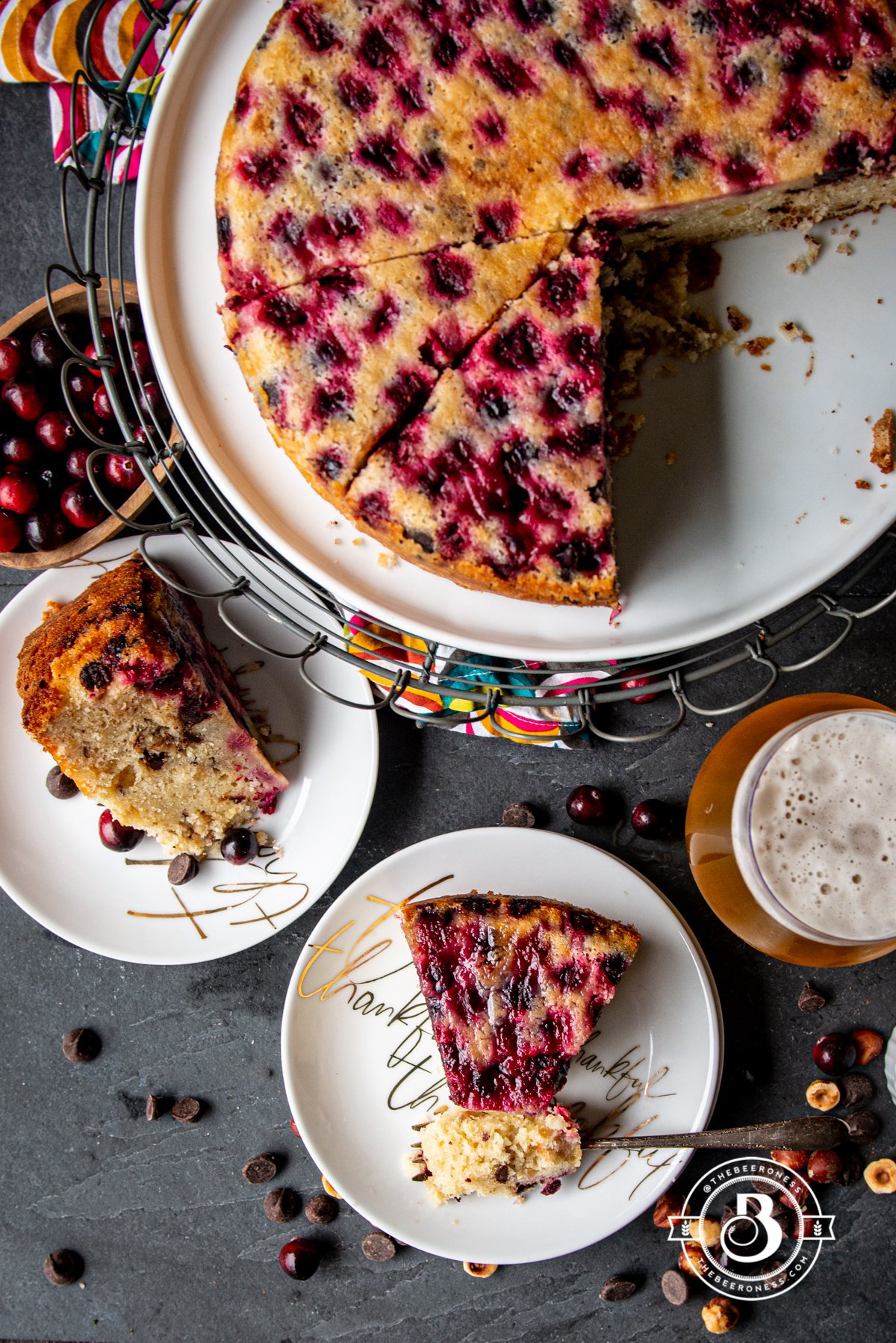 It's also time to start baking with cranberries and remember how much we actually like them even though we pretty much forget about them the rest of the year. And I don't care what you believe in the rest of your life, we all like cake. It's the reason we use it to celebrate all the things. Cake is a unifying force and I think we all need that right now.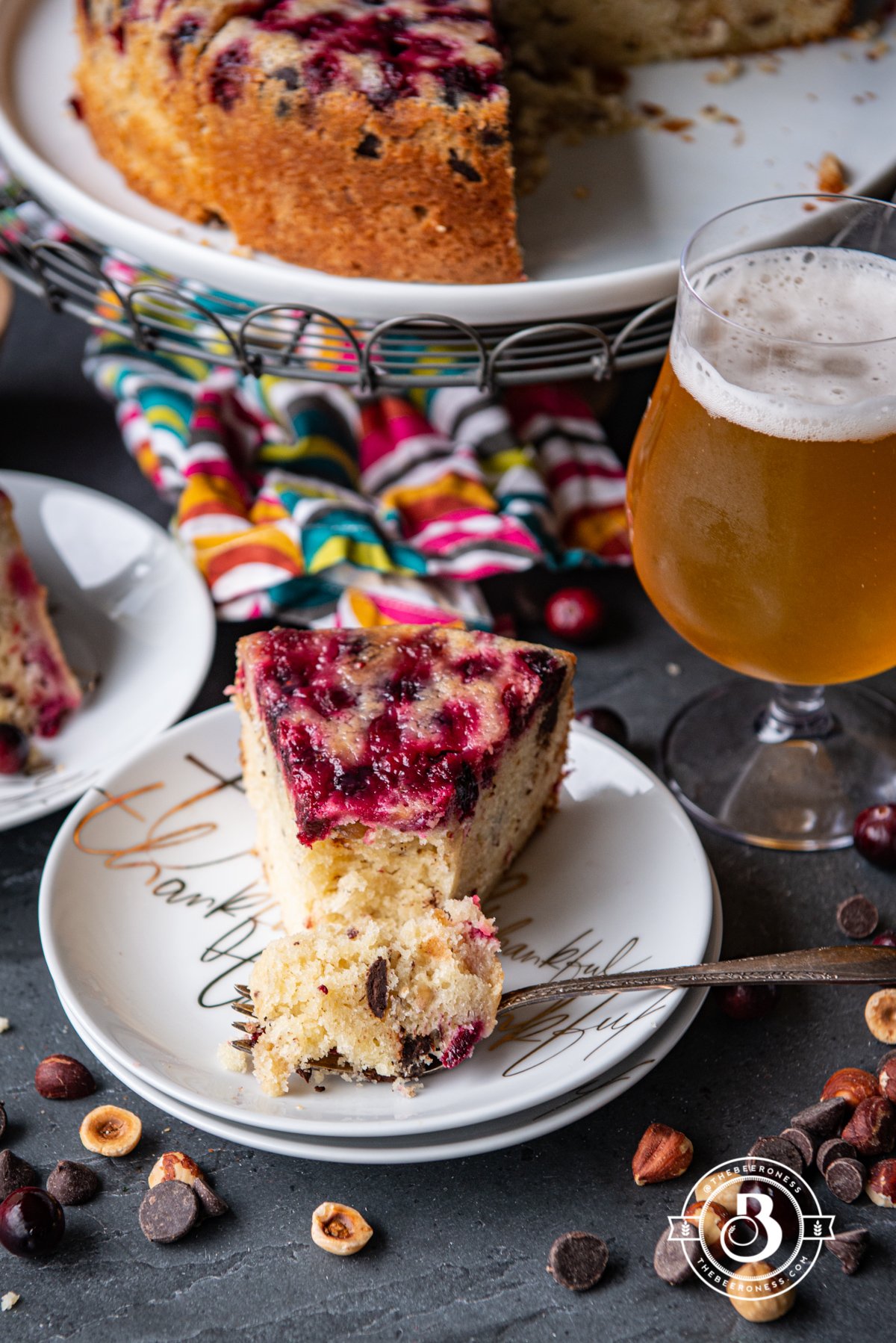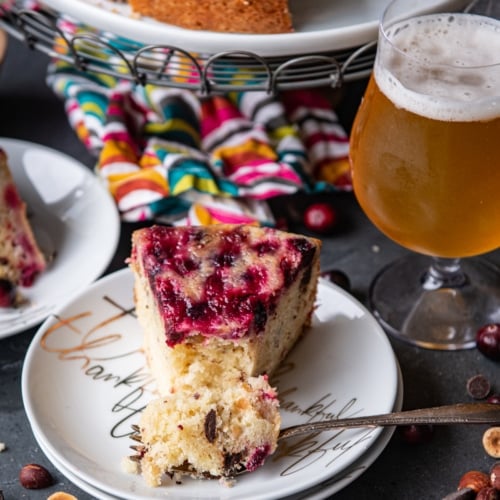 Cranberry Chocolate Chip Hazelnut Upside Down Beer Cake
Ingredients
2 ½

cups

fresh cranberries

2

cups

(400g) granulated sugar, plus ¼ cup (50g) divided

½

cups

(114g) unsalted butter, room temperature

4

large eggs

1

tablespoon

vanilla extract

1

cup

sour cream

¼

cup

vegetable oil

½

cup

(4oz) beer pilsner, pale ale

2 ¾

(340g) cups all-purpose flour

½

teaspoon

baking powder

½

teaspoon

baking soda

½

teaspoon

salt

½

cup

crushed hazelnuts

¾

cup

chocolate chips
Instructions
Preheat the oven to 325°F.

Line the bottom of a 10-inch spring form pan with a round of parchment paper. Spray with cooking spray.

Toss the cranberries in ¼ cup sugar, add in an even layer to the prepared pan.

Add the butter and remaining 2 cups sugar to the bowl of a stand mixer, beat on high until well combined.

One at a time, add the eggs and vanilla, scraping the bottom of the bowl between additions, beat until well combined. Add the sour cream and oil, mix until well combined.

Stir in the beer.

Stop the mixer, sprinkle with flour, baking powder, baking soda, and salt.

Stir until just combined.

Stir in the hazelnuts and chocolate chips.

Add to the pan over the cranberries.

Bake for 1 hour 20 minutes or until the top springs back when lightly touched. If the cake starts to brown too much before the baking is completed, cover with foil.

Remove from oven, allow to cool completely before removing from pan.

Invert on a serving plate before removing spring form pan so that bottom of the cake is on the top.
Notes
*If you only have a 9-inch spring for pan, you will likely have too much batter. Fill the pan to about ¾ full and use the remaining batter to make muffins.