Crab Guacamole
I try to eat a healthy balanced diet. Most days, my daily meal planner looks like this:
Breakfast: 2 slices of high fiber wheat toast with 1 tbs of peanut butter each and coffee. Lots of coffee.
Lunch: Quinoa salad or leftover dinner from the night before.
Dinner: Some arrangement of lean protien (mostly chicken or fish), vegetables, and either rice or quinoa
But sometimes I just want to use the gorgeous avocados that were delivered to my door from a local produce delivery service. I want to mix it up with crab and sour cream and eat it over the sink while Tater plays in the back yard. So that's what I did.
I added fresh jalapenos, and removing the seeds removes most of the heat so you get the flavor, a little crunch and just a bit of heat.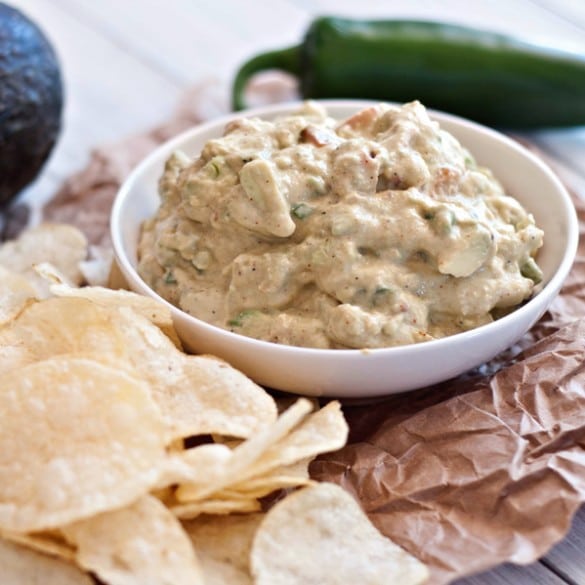 Crab Guacamole
 3 large ripe avocados
1 tbs chopped shallots
2 tbs chopped fresh jalapeno, stem and seeds removed
1/2 cup full fat sour cream
3 ounces crab meat
2 tbs lemon juice
2 tbs chopped cilantro
1/2 tsp sea salt
1/4 tsp black pepper
1/2 tsp chili powder
cut the avocados in half, remove the pit and scoop the flesh into a large bowl. Add the remaining ingredients and smash it all together until well combined, but some chunks of avocado still remain.
Pin This Post!
Like Domestic Fits on Facebook