Coconut Pale Ale Curry Cod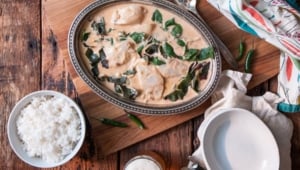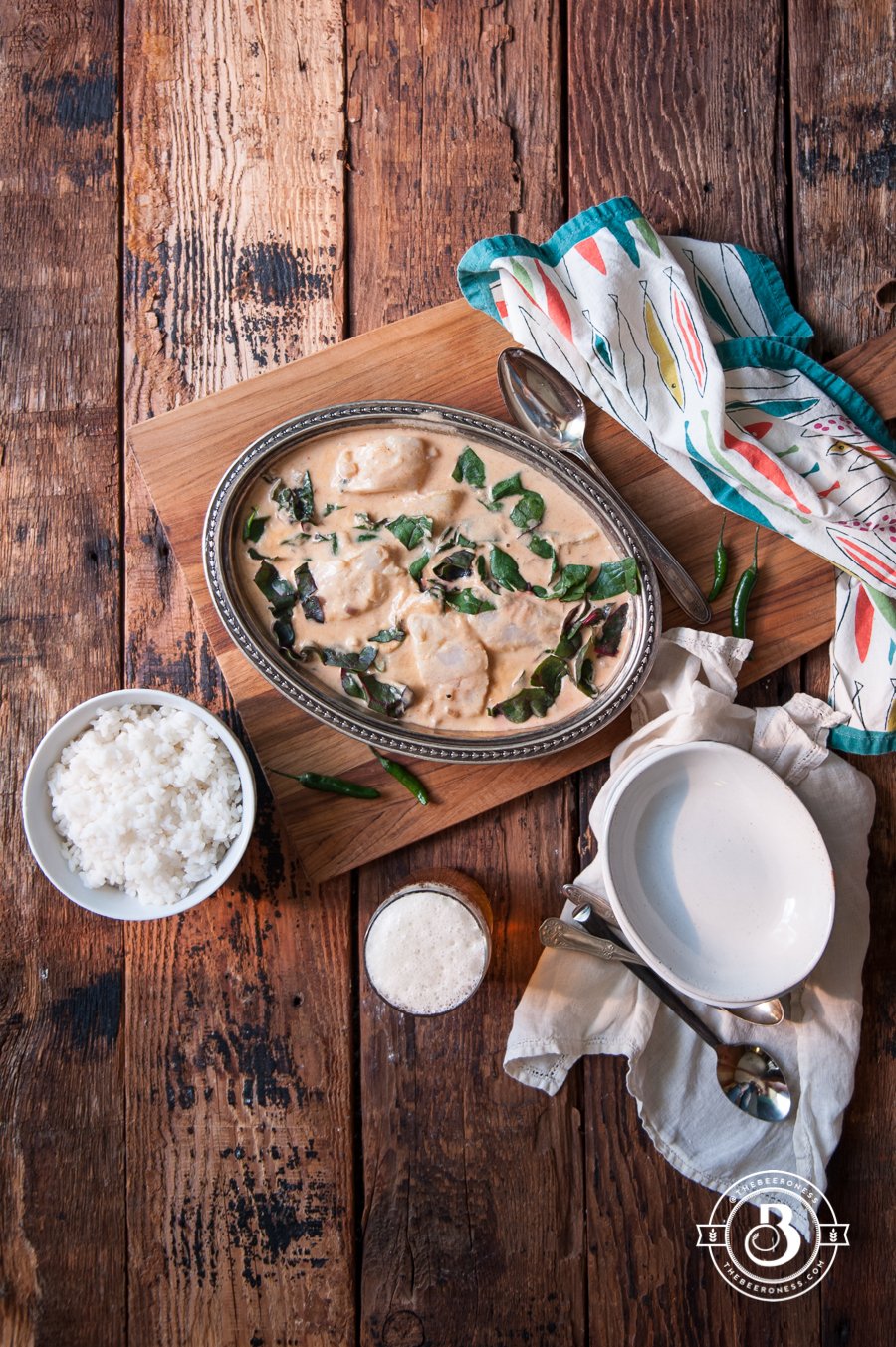 This, in one form or another, is my go-to dinner. It's a pantry recipe and one of the main reasons I always have coconut milk on hand. I've made it with every imaginable protein, and even mushrooms when I'm the mood to only consume plants. I've replaced the chard with spinach, arugula, basil and even cilantro and it holds up. It's reliable and filling. It's a way to make dinner when I don't have the energy to think. I can double the shallots or the curry paste and it still gives me what I want. I can add tomatoes or jalapeños and I still love it. I can make a triple batch and have it for next three days and It's still a favorite.
Sometimes, in the midst of trying to give you a recipe that will be clink-inducing-share-worthy I forget that you also need the solid standby recipes that won't let you down. The culinary equivalent of the faded Levis that you've been wearing since high school and that friend that always drives you to the airport even if it's 5 am. So here it is, my faded-Levis-airport-guy recipe.
I hope you love it as much as I do.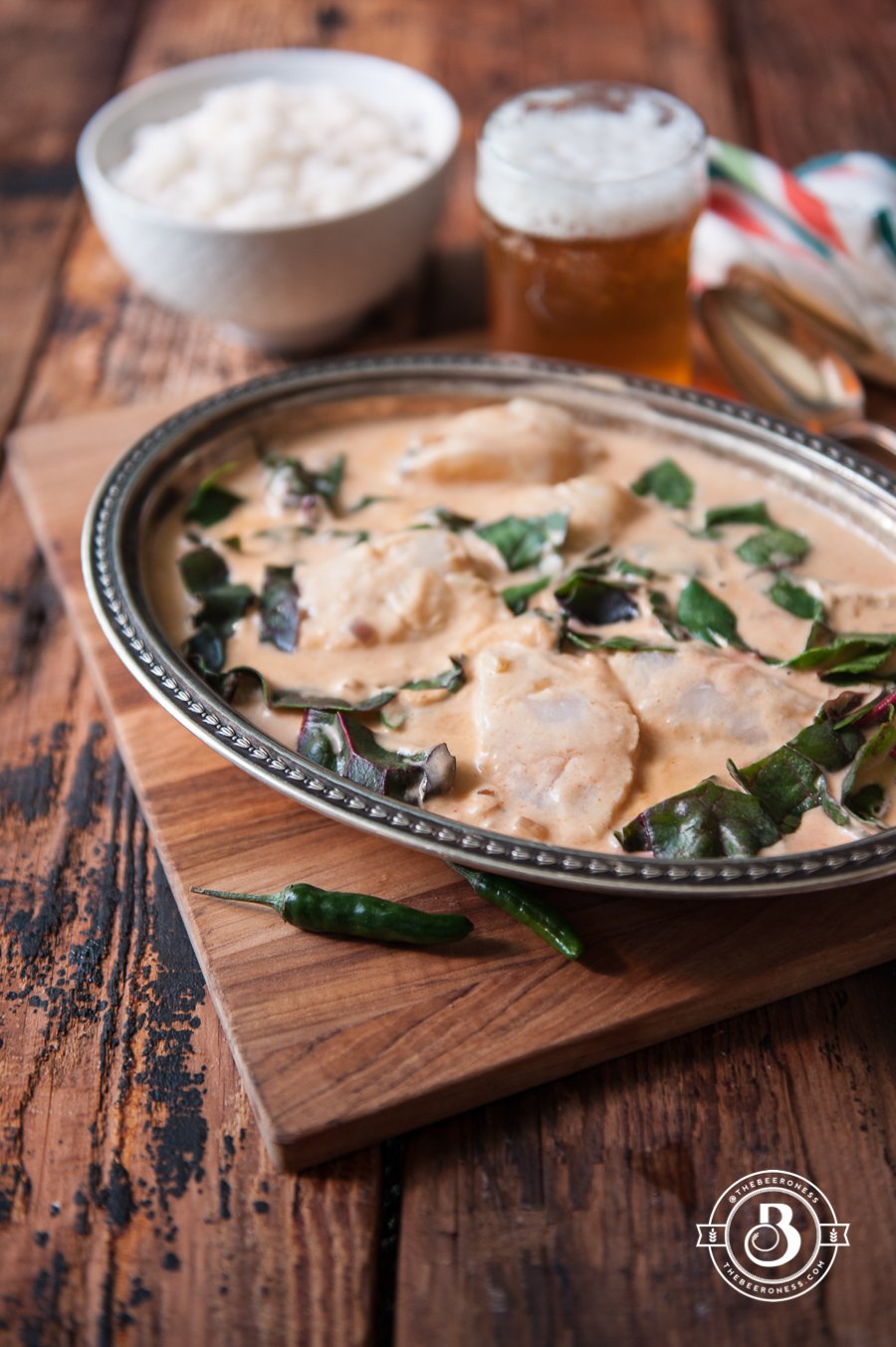 Coconut Pale Ale Curry Cod
Ingredients
1

tbs

olive oil

1

shallot

chopped (1/4 cup)

2

cloves

garlic

minced

3/4

cup

pale ale

1

15 wt oz can coconut milk (full fat)

1

tsp

red curry paste

1

teaspoons

fish sauce

1

tsp

sea salt

1

tsp

black pepper

1

Thai green chile

chopped (optional)

1 to 2

lbs

black cod

cut into 4 fillets

1

cups

Swiss chard

rough chopped

rice for serving
Instructions
In a large, deep skillet with a lid heat the olive oil over medium high heat. Add the shallots,

cooking until softened and slightly browned, about 5 minutes.

Stir in the garlic until fragrant, about 30 seconds, stir in the beer.

Add coconut milk, curry paste, fish sauce, salt, pepper, and chile (if using) simmer until slightly reduced, about 10 minutes.

Add the Cod fillets into the pan, reduce heat to low, cover tightly with a lid and simmer until

cooked through and fish flakes easily with a fork, about 10 minutes. Stir in the chard until wilted, about 1 minute.

Serve in bowls over rice.