Chocolate Stout and Toasted Coconut Ice Cream (vegan)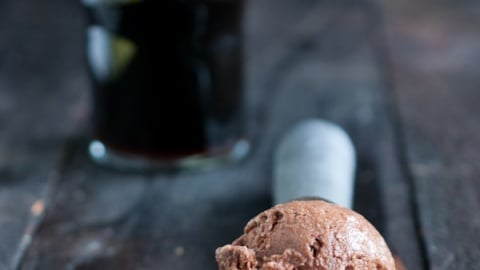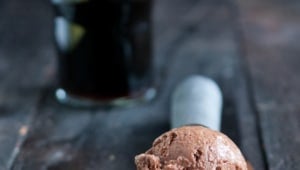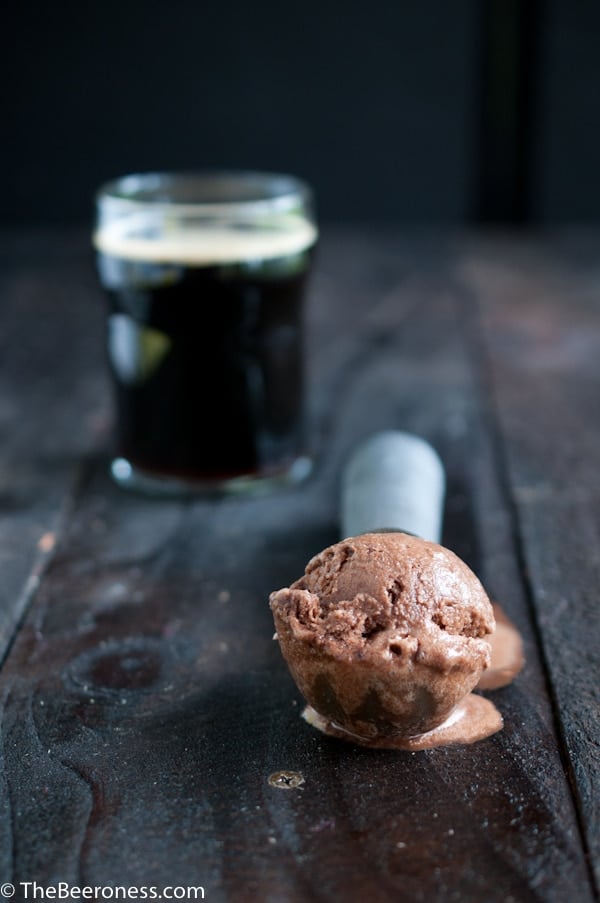 Everyone wants to feel like they have things figured out. That they have everything in it's designated box. You'e made decisions, said decisions help you navigate the world.
And every once in a while that comfortable social constructionists gets a bit rocked. You hate country music but you find yourself sinfully signing along to Devil Went Down to Georgia and really enjoying yourself. And you watch the entire last half of Pitch Perfect when it comes on HBO and will never admit that you YouTubed the last performance three times the next days.
Which is the same reason you barely glance at the Vegetarian section of the menu at resturants. Because you've decided that you like meat, and that section doesn't apply to you. And then an ice cream comes alone and it's better than any other chocolate ice cream you've had and it's vegan. Which makes you wonder about those line dancing bars you've avoided and the American cars you never test drove.
Because it's just plants and beer and it's better than the "regular" ice cream your usually drawn to. And that makes you want to explore the other things that just aren't you. Which may be a good thing, but they don't always end this well.
Chocolate Stout and Toasted Coconut Ice Cream (vegan)
Ingredients
1

13.5 fl oz can full fat coconut milk

1

cup

granulated sugar *

2/3

cup

chocolate stout

¼

cup

high quality cocoa powder

½

cup

coconut flakes
Instructions
In a large sauce pan over medium high heat add the coconut milk, sugar, stout, and cocoa powder. Bring to a simmer. Cook, stirring occasionally, until slightly thickened, about 8 minutes.

Chill for at least 2 hours or until cold to the touch.

Preheat oven to 350.

Add coconut flakes to a baking sheet. Bake for 3 minutes, stir and continue to bake until golden brown, about 3 additional minutes.

Churn in ice cream maker according to manufactures specifications until a soft serve consistency, about 15 minutes.

Add to an air tight container, stir in the coconut flakes.

Chill until firm, at least 2 hours.
*While sugar is inherently vegan, some companies use processes using animal bones. If you're concerned about it, look for a company that produces vegan sugar, like the Whole Foods 365 brand.
Beer is similar, to make sure the stout you choose is vegan check Barnivoire to make sure.
I use the KitchenAid ice cream maker and this cocoa powder for this recipe (affiliate link).