Chocolate Stout Peanut Butter Cups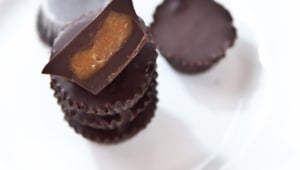 Chocolate Stout Peanut Butter Cups. Three Ingredients, crazy good.
Let's agree to make stuff this year. Because you and I, we like that. We like getting our hands and our kitchens dirty, ignoring the dishes that are starting to pile up as the vision we have for our edible creation taking shape. We like that sort of thing.
Of course we know that we can buy stuff at the store, but that isn't the point. We want to make it ourselves, fill it with beer, and hand it over with a big stupid smile on our face. It's almost Valentines day, which I loath for reasons I'll keep to myself, but if I was going to get all gifty, I'd make something. And I'd probably fill it with beer.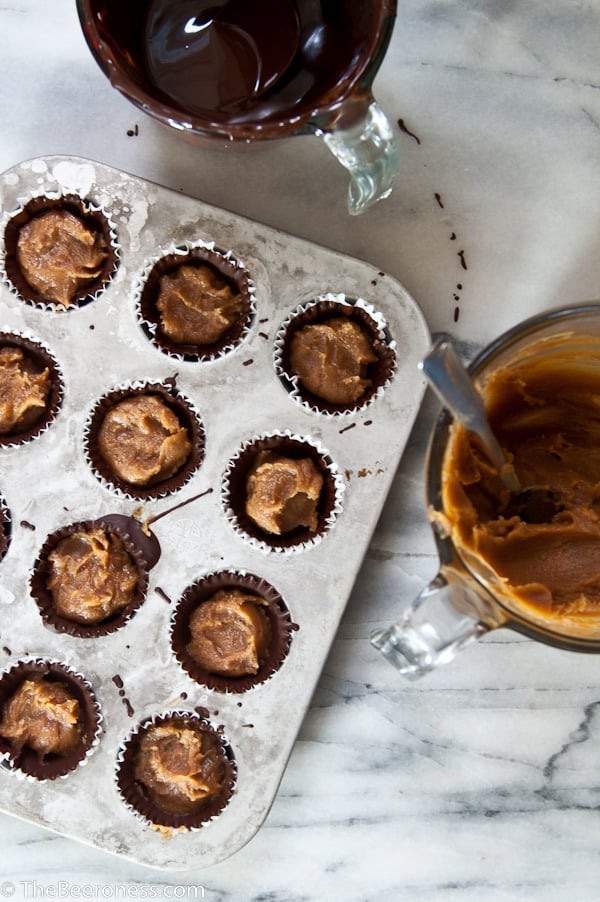 My first Valentines Day post ever was my most controversial yet, and the one that has earned me the most hate mail. I suppose that if you compare and contrast blow jobs and shoe shopping, that happens.  I stand by every word, now more than ever. This year, I'm too weary to be quite so feisty, I'll just settle for filling chocolate cups with beer infused peanut butter.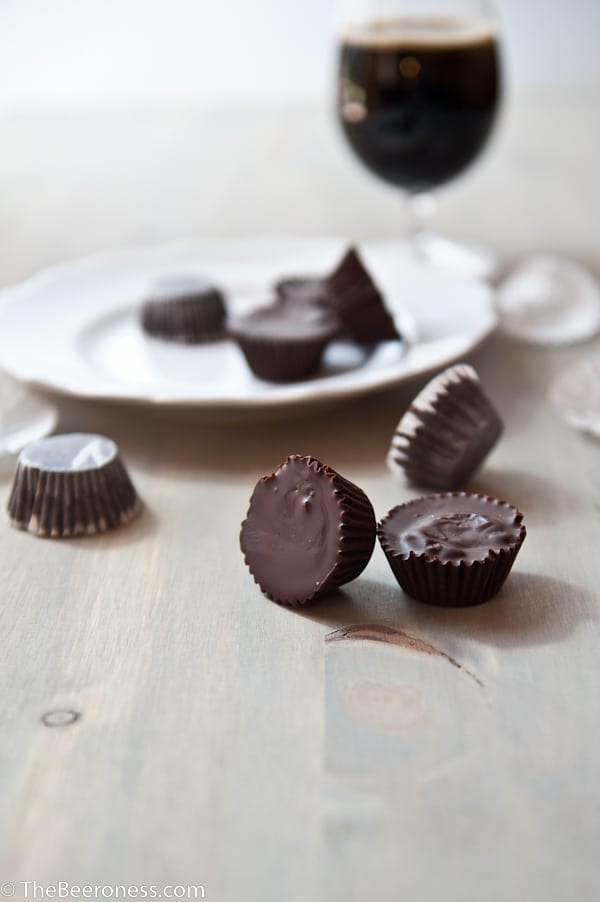 I know what you're thinking, you want to use a peanut butter stout. I can see where you'd think that, but I'm going to ask you to reconsider. The flavors are too similar and will end up getting lost. Pick a contrasting flavor that will stand out, like a smoked porter or an espresso stout. I chose the latter. This gorgeous Survival Stout by Hopworks was perfect, rich roasty flavors and sexy espresso finish. You'll be glad you have so much leftover once you beer up a bowl of peanut butter.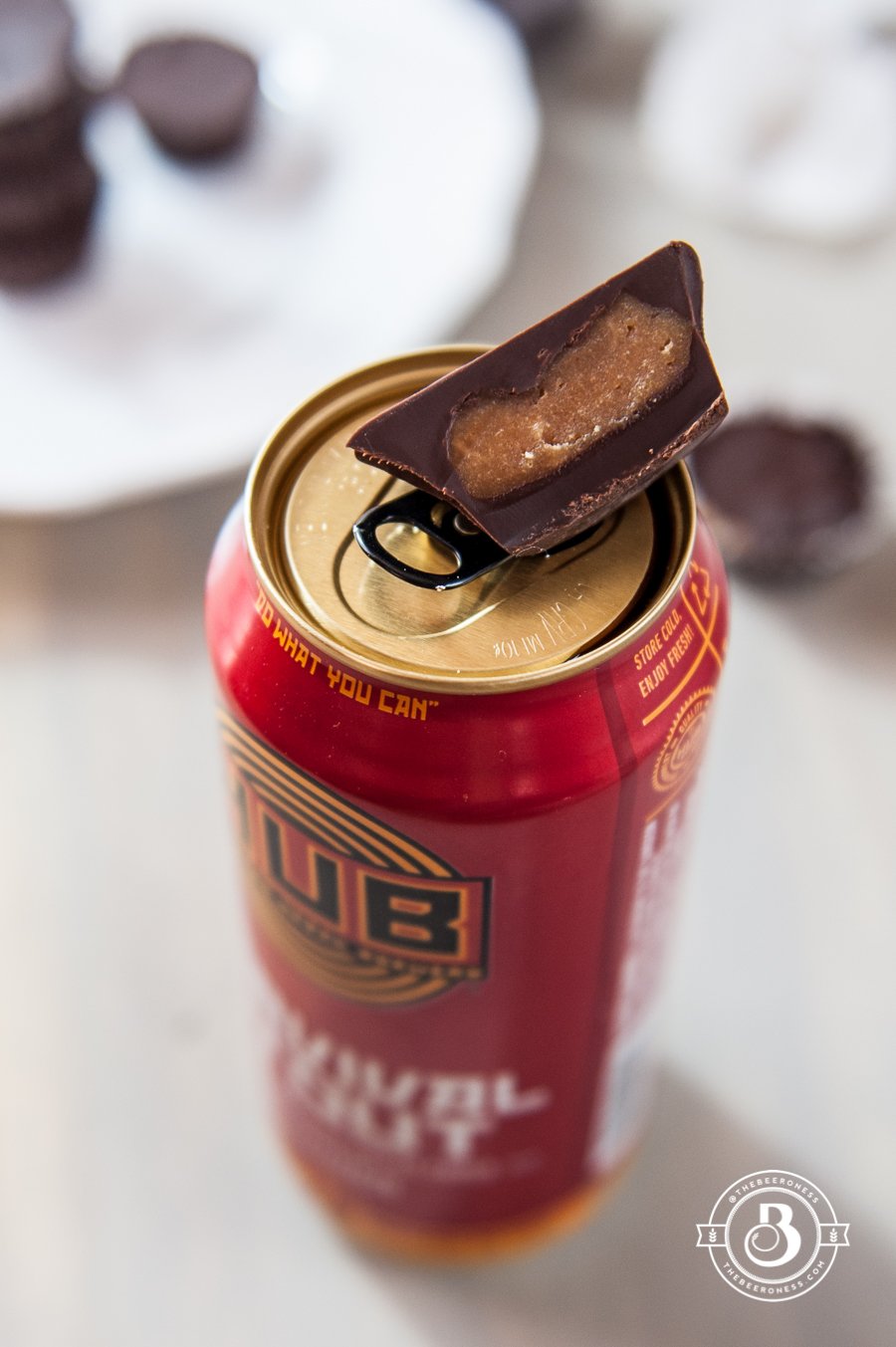 Chocolate Stout Peanut Butter Cups
Ingredients
8 wt oz (about 1 ½ cups) dark chocolate (60% cocoa content)
1 cup creamy peanut butter
1/3 cup stout or porter (espresso or smoked work best)
Instructions
Add the chocolate to a microwave safe dish. Microwave on high for 30 seconds, stir and repeat until melted.
Line a mini muffin tin with mini muffin papers.
Add about 2 teaspoons of chocolate to the muffin papers (about 1/3 full). Use the back of a spoon to "paint" the sides of the mini muffin papers, making sure to cover the entire paper, but keep the walls thin,leaving more room for filling.
Chill until the chocolate has set, about ten minutes.
In a small bowl stir together the peanut butter and stout until well combined.
Fill the chocolate cups with peanut butter mixture until just below the top.
Add a small amount of melted chocolate to the top of the peanut butter, making sure to cover the entire mound of peanut butter, smoothing to make a flat top.
Chill until set, about ten minutes. Keep chilled until ready to serve.
https://domesticfits.com/chocolate-stout-peanut-butter-cups/