Chocolate Stout Cheesecake Stuffed French Toast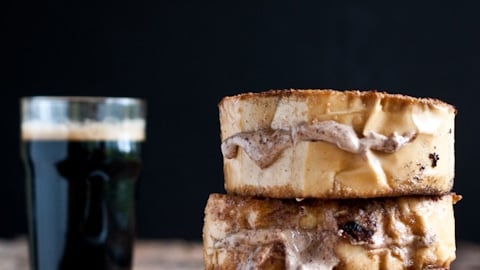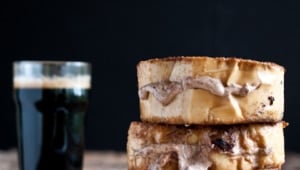 I have this idea that breakfast is a mark for true culinary hospitality. It's much more intimate than dinner, it's more vulnerable in a way. You've had dinner with hundreds of people, but how many people have you had breakfast with?
How many times have you made breakfast for someone? How often do you get up early, put on a larger pot of the good coffee, mapped out several dishes to serve someone just past dawn?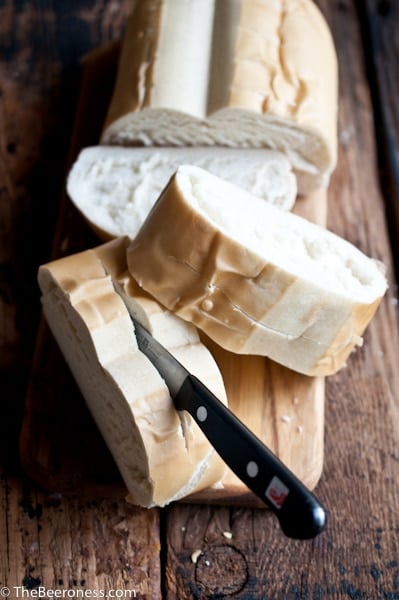 Those people are the special ones. I bet the people you've done that for are the ones you keep in your life, keep with you through the hard times. The ones who help you move, the ones who's weddings you've gone to hung over from the festivities of the night before, the ones who show up at the hospital, the ones who don't forget your birthday.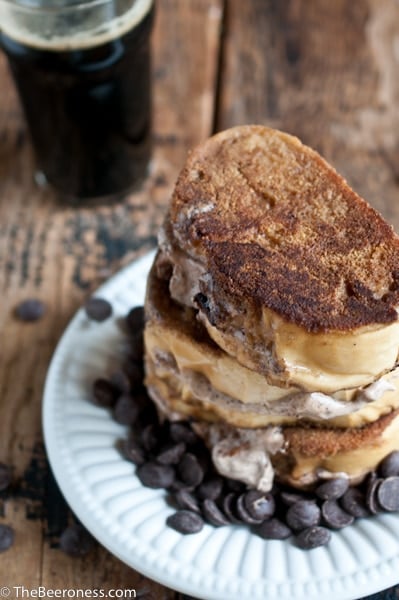 So when we make these breakfast, for those Breakfast Worthy People in our lives, it should be something great. Something unforgettable. Something that we need to schedule a mid day run to work off.
And beer is absolutely acceptable during these breakfast festivities.
Chocolate Stout Cheesecake Stuffed French Toast
Ingredients
For the Filling:
8

wt ounces cream cheese

softened

¼

cup

dark chocolate chips

melted

1/3

cup

granulated sugar

pinch

salt

3

tbs

chocolate stout
For the French Toast:
1

large loaf Italian bread

2

eggs

½

cup

cream

½

cup

chocolate stout

1

tsp

vanilla

3

tbs

sugar

1

cup

graham cracker crumbs

3

tbs

butter
Instructions
In a medium bowl add the cream cheese, melted chocolate, granulated sugar and salt. Using a hand mixer, mix until well combined. Add the 3 tablespoons chocolate stout, mix until well combined and creamy.

Slice the bread into 4 inch slices (about 6 total).

Using a sharp knife, make a slit in the center of the bread slices, forming a pocket for the filling.

In a medium bowl add the eggs, cream, ½ cup chocolate stout, vanilla, and sugar, whisk until well combined.

Add the graham cracker crumbs to a shallow bowl or a plate.

Melt the butter in a large skillet over medium high heat.

One at a time spoon the filling into the bread slices. Dip in the egg mixture, making sure to coat well. Allow the liquid to drain off the bread, then place on the graham cracker crumbs, turning over to coat the other side as well.

Place the French toast in the hot pan, cook on each side until golden brown, about 4 minutes per side.

Serve warm.