Chocolate Murder Beer Cheesecake Bars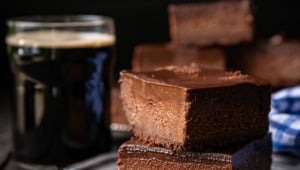 Chocolate Murder Beer Cheesecake Bars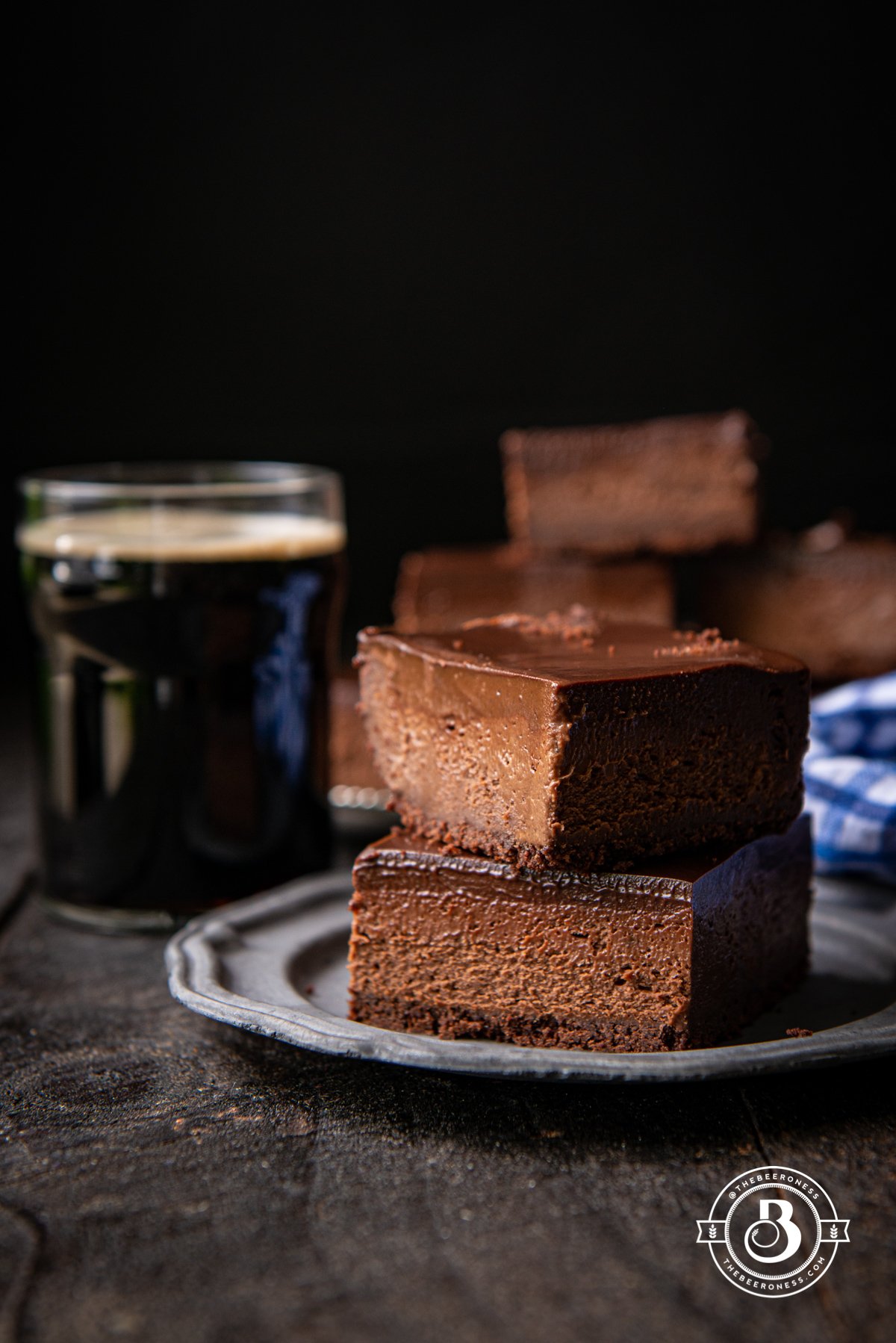 Ok, I know, MURDER is a little aggressive. But it's like "death by chocolate" just more intense. These aren't a "passed away peacefully in their sleep" type of bars, these are much more in your face. Literally and figuratively. And if I'm going to be taken out by a baked good, this wouldn't be a bad choice.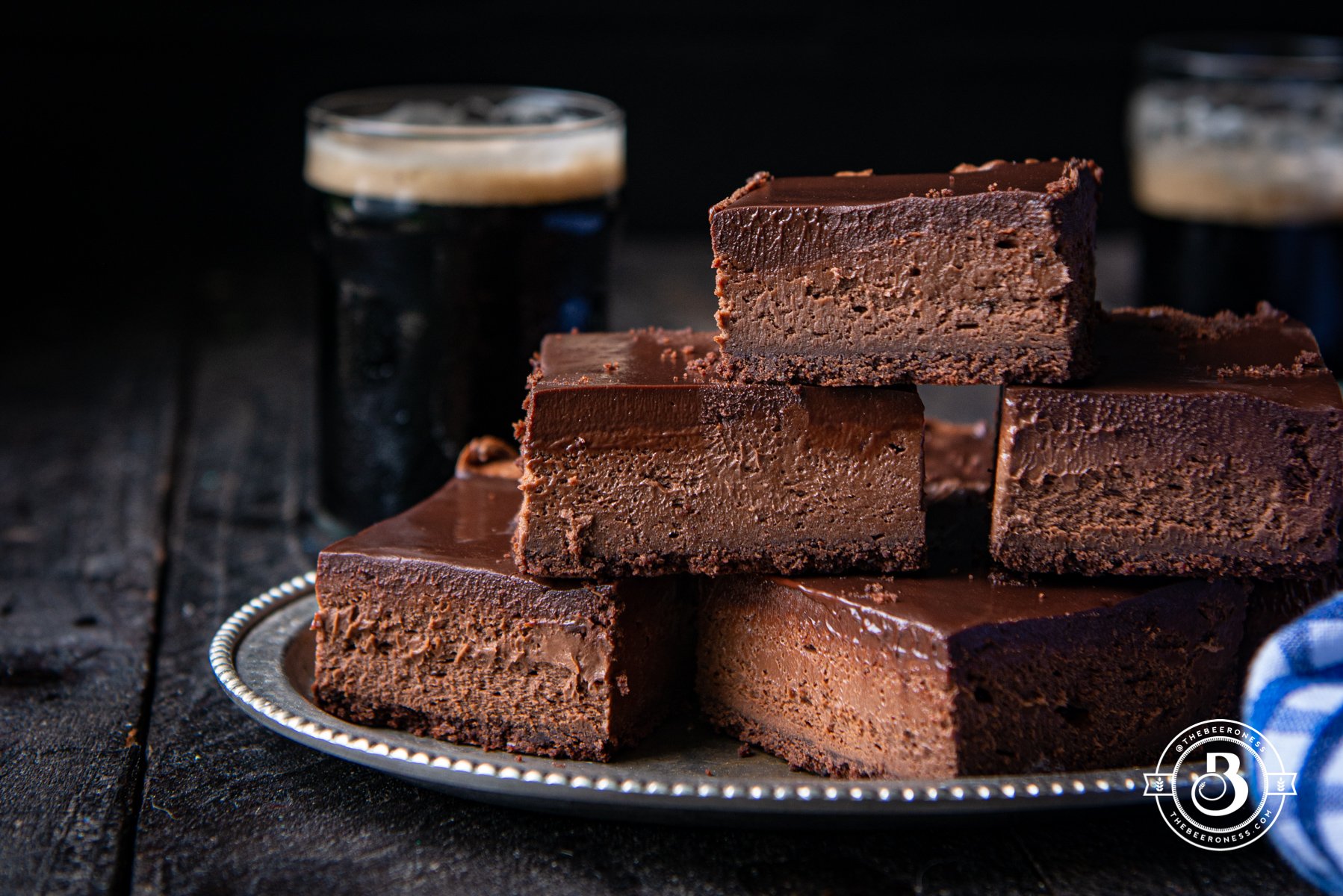 Sure, you can just call them "chocolate stout cheesecake bars" that would be totally fine and acceptable, I won't be mad. But it did get your attention, so mission accomplished. These are also easy to make for something that looks so complicated. Maybe it's a good thing that quarantine will limit the number of people you are forced to share these with, because there might be an actual murder if I had to share these with too many people. Just kidding, but these bars are as dark as my soul and sense of humor.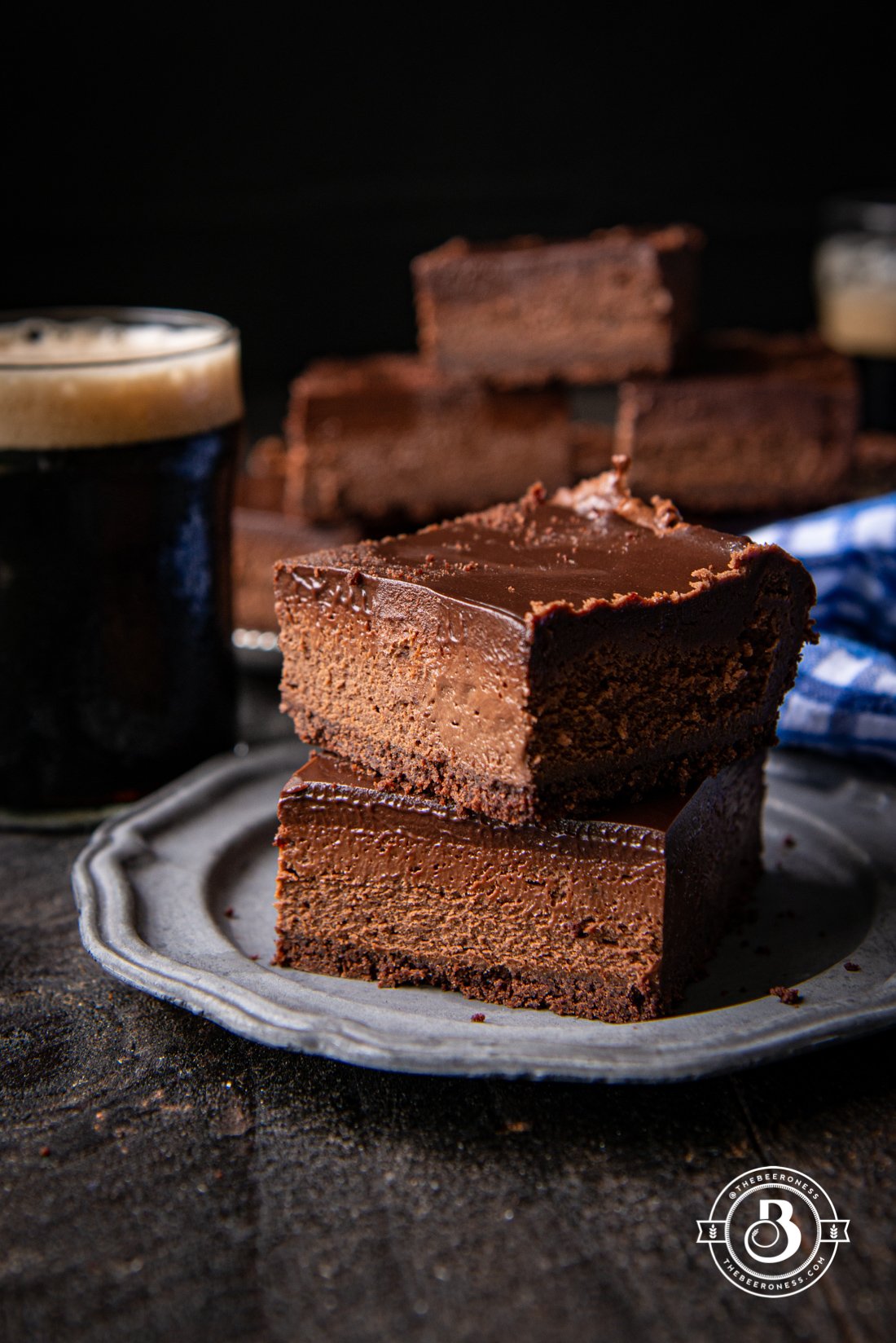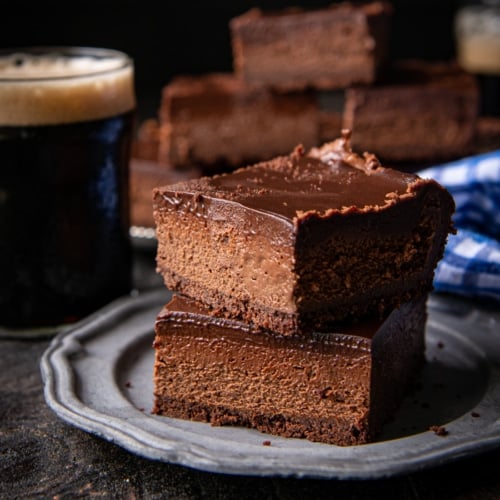 Chocolate Murder Beer Cheesecake Bars
Ingredients
For the Chocolate Cookie Crust:
9

full-sized chocolate graham crackers

5

tablespoons

unsalted butter

melted
For the Filling:
2

(8oz each) packages

full-fat cream cheese, at room temperature

½

cup

(100g) granulated sugar

¼

cup

(50g) light brown sugar, packed

1 ¾

cups

(10 ounces) bittersweet chocolate chips, melted

2

egg yolks

1

Tablespoons

unsweetened natural cocoa powder

1

teaspoon

espresso powder

1

tablespoon

cornstarch

½

teaspoon

salt

1/3

cup

chocolate stout beer

2

teaspoons

vanilla extract
For the Chocolate Ganache:
6

ounces

semi-sweet chocolate

finely chopped

¼

cup

(2oz) heavy cream

¼

cup

(2oz) chocolate stout beer
Instructions
Preheat the oven to 325°F.

Add the graham crackers to a food processor, process until just crumbs. Add the melted butter, process until well combined.

Spray an 8x8 pan with cooking spray. Press the graham cracker mixture into the bottom of the pan until well compacted.

In the bowl of a stand mixer add the cream cheese, beating until well-whipped.

Add both kinds of sugars, mixing until well combined.

Turn the mixer on low and slowly add the melted chocolate until well mixed. Add the egg yolks, mixing until well combined.

Stop the mixer, add the cocoa powder, espresso powder, cornstarch, and salt, mix until combined.

Add the beer, mix until just combined.

Add the filling over the crust.

Bake for 45 minutes or until the edges are set and the center is still slightly wobbly when the rack is shaken, it will set as it cools. Allow to cool to room temperature.

Add all the ganache ingredients to a bowl, microwave for 30, stir and repeat until melted and well combined.

Pour the ganache over the filling. Refrigerate until chilled, 4 hours or overnight. Bars are best served the day after they are made.