Chili Coconut Porter Braised Pork Ribs
Forget for a second that you've ever had coconut. Forget about those terrible candy bars when you were a kid, and the off putting taste of processed coconut flavor. Forget about bad rum and the smell of spring break sunscreen. Try and cleanse your historical culinary palate of any negative coconut memories, because it's good side far exceeds the trash that can be done in it's name.
We need a coconut re-do in America. It's a flavor that spent our youths being bastardized into a Fisher-Price version of what it was capable of. It took years for me to understand how much power and beauty is in the true taste of a real coconut. Thai food had a hand in brining me to terms with the authenticity of coconut, but it's been surprising application of this flavor that have made me fall in love with it.
Coconut in beer is a great example of the power of coconut. Done right, a beautiful coconut porter is something that won't just make you fall in love with coconut, it'll make you fall in love with beer. It's beautifully balance, bold enough to stand up to some chili ribs, and with the perfect touch of toasted coconut. The only problem is how hard it is to find a great version. But don't stop looking, try every coconut porter you can get your hands on until you find one you fall in love with, it'll be worth the search.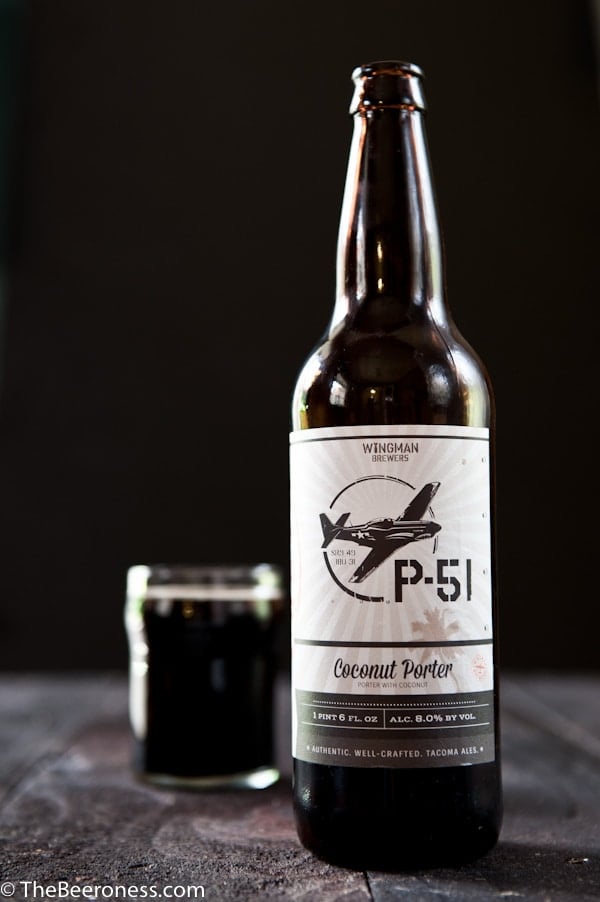 Chili Coconut Porter Braised Pork Ribs
Ingredients
2 lb country style pork ribs
salt and pepper
1 tbs oil
1 shallot, chopped
2 tbs samal oelek
3 tbs soy sauce
2 tbs sugar
1 tsp Worcestershire sauce
12 ounces coconut porter
Directions
Sprinkle the ribs on all sides with salt and pepper.
Heat the oil in a large Dutch oven until very hot but not smoking. Sear the ribs on all sides until browned, remove from pot.
Lower the heat, add the shallots, cook until softened. Add the remaining ingredients, stir to combine.
Add the ribs back into the pot, lower heat to maintain a low simmer.
Cook until ribs are fork tender, about 2 to 3 hours (cooking time will depend on size of ribs).
Remove ribs from the pot. Bring the braising liquid to a boil, stir frequently until thickened.
Drizzle sauce over ribs before serving.
https://domesticfits.com/chili-coconut-porter-braised-pork-spare-ribs/
Copyright �© TheBeeroness.com