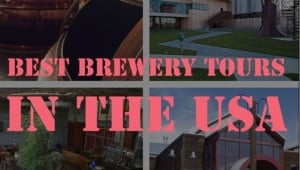 I've partnered with Travelocity —the website I bought my first plane ticket from— to spread the word about beer tourism. Keep an eye out for information about travel and beer in the upcoming weeks, give me your tips and tricks, tweet me the travel articles you love most. Let's grab a beer and talk about adventure.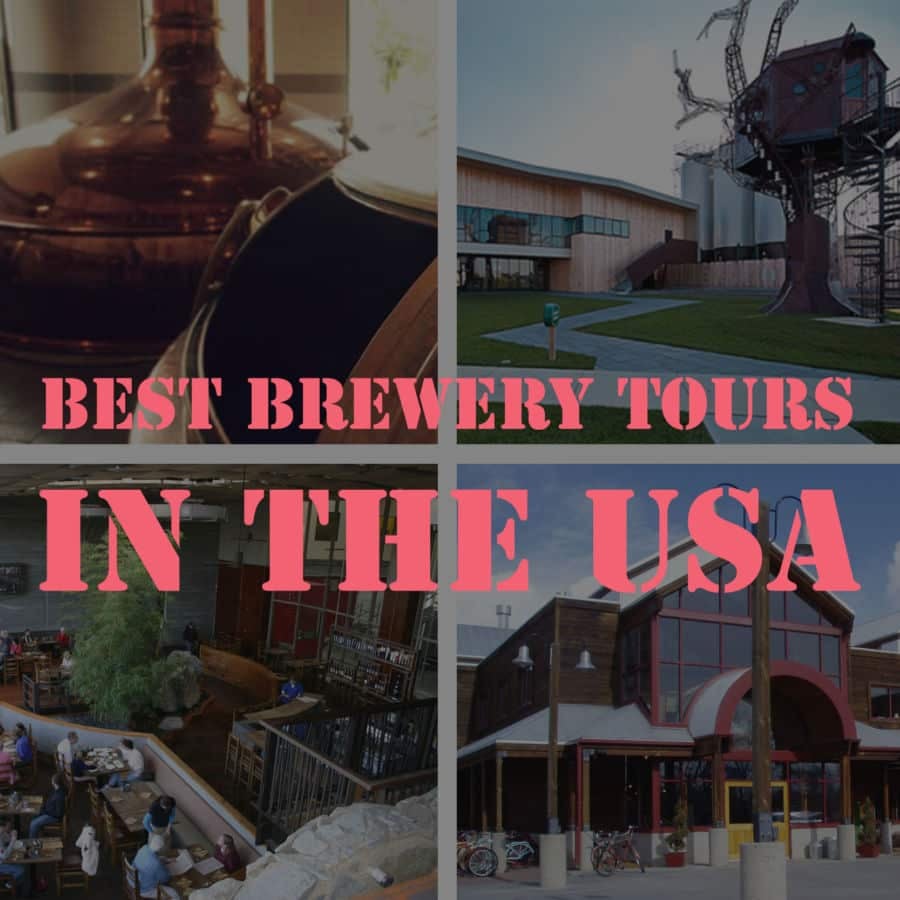 Best Brewery Tours in the United States
A brewery tour is the best way to get up close and personal with your beer. You'll become acquainted with the equipment, get to sample the grains, smell the wort, and watch the bottling or kegging process. Every brewery will show you their fermenters, give you a sample of the goods, and answer your questions. Here are a few that will give you a little something extra. 
In no particular order:
Stone Brewing
Price: $3 public tour, $50 for private group tour (up to ten people)
City: Escondido, California
The Stone Bistro and Gardens, on their own, is reason enough to visit this San Diego county brewery. The outside, unassuming and industrial, hides a gorgeous zen garden, outdoor bar and a restaurant that has one of the best pub menus in the country. The brewery tour, guided by "Indoctrination Specialists" walks small groups of eager beer fans though 55,000 square feet of brewing magic. From brew kettles to bottling lines, tours will see every step of the process, ask questions of knowledgeable staff and see how your favorite beer is made. The tour, as most do, ends with a sampling of Stone's brews.
New Belgium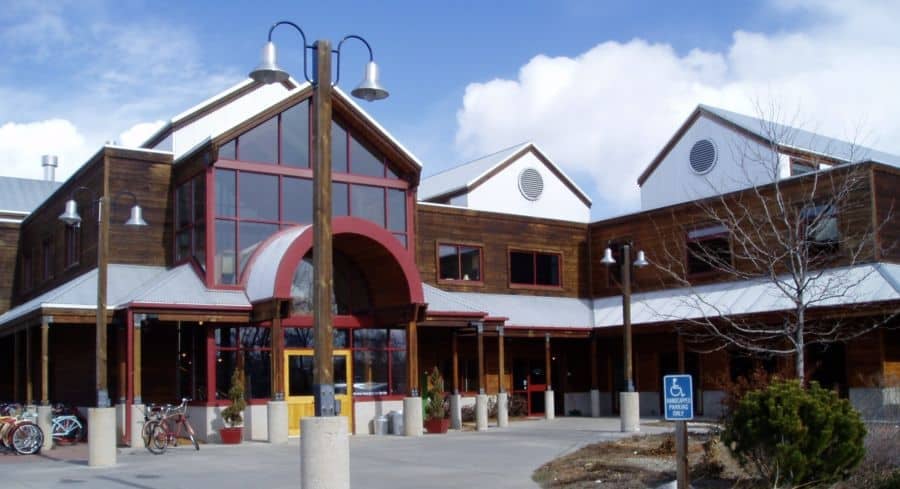 Price: Free
City: Fort Collins, Colorado
More of a small village than a brewery, New Belgium will give you more than just the standard tour. With an on staff "Director of Fun," a climbing wall, a Carnie Workshop that runs year-round to build mutant bikes and organize the Tour de Fat, and a short track for weekly bike races, you can be fairly certain that you'll enjoy your visit.  After the tour, stop by the tap room, bottle shop, or try your luck at a game of Rolle Bolle
Dogfish Head
Price: Free
City: Rehoboth Beach, Delaware
With a tagline like "Off-centered ales for off-centered people" you know they are doing things a bit differently over at Dogfish Head. From the outside of the impressively gorgeous, modern remodel of an old cannery that now houses the 100,000 square foot brewery, you can see that difference. Not just in the beautiful architecture, but the Steam Punk tree house shipped over from Burning Man and installed in the front lawn. After the free tour of the well-appointed brewing operations, which will supply you with four free beer samples, the fun isn't over. Bocce ball, corn hole and food trucks await you as enjoy the rest of the tap list as well as the impressive Dogfish Head store. Party too hard? Don't worry, there is a Dogfish Head hotel just a few miles down the road. 
Rogue Ales Farm Tour
Price: Free
Location: Independence, Oregon
Although not technically a brewery tour, this excursion will give you an up close and personal view of where your beer comes from. As they say, from Ground to Glass, and Patch to Batch. A 42-acre tour of hops, grains, fruit, vegetables and herbs are just the beginning. A tour of the Rogue Ales Farms also includes an impressive yard of honeybee hives, a pumpkin patch, potbellies pigs, free rang chickens, a berry patch and more. Once you've learned, picked, sampled and roamed, you still aren't done yet. You can stop by the Farms Chatoe, for the beer made from those ingredients you just became acquainted with as well as soul satisfying food. Don't forget to jump into one of the lawn games: giant scrabble and corn hole. Events happen monthly, check the website to plan your visit.
Sierra Nevada
Price: Free
City: Chico, California
Sierra Nevada owner Ken Grossman once had to use dairy equipment to brew beer due to the fact that small brewery equipment didn't exist when he wanted to open his craft brewery in the late 1970's. Since then, Sierra Nevada has become one of the largest craft breweries in the United States. Three tours, all aimed at different interest, will take you through one of the most impressive brewery tours available. Choose one, or plan on all three, it's up to you. Want more than a behind the scenes peek of the brewing process? Sierra Nevada also offers weekly events, including beer dinners and pairings, as well as a 350-seat music venue with musicians from all over the globe.
Brewery Visitation Tips
To make the most of your brewery tour, no matter where you choose to visit, keep a few things in mind. Many of these tours book up quickly, take a second to see if you can book online or make a reservation ahead of time. Kids are often welcome! Obviously, they will have to skip the beer sampling segments, and a few on site bars will be off limits, but if you have a kiddo that wants to tag along, that's often an option.  Sample the special beer. Sure, you want to try what you love at the source, but nearly every brewery will have one of a kind, experimental and rare beer on tap that will never, ever get the chance to sample again. Ask the taproom jockey what to drink, they will help you out.
I was compensated by Travelocity for this post, all opinions and ideas are my own.