Mixed Berry Beer-For-Breakfast Pastries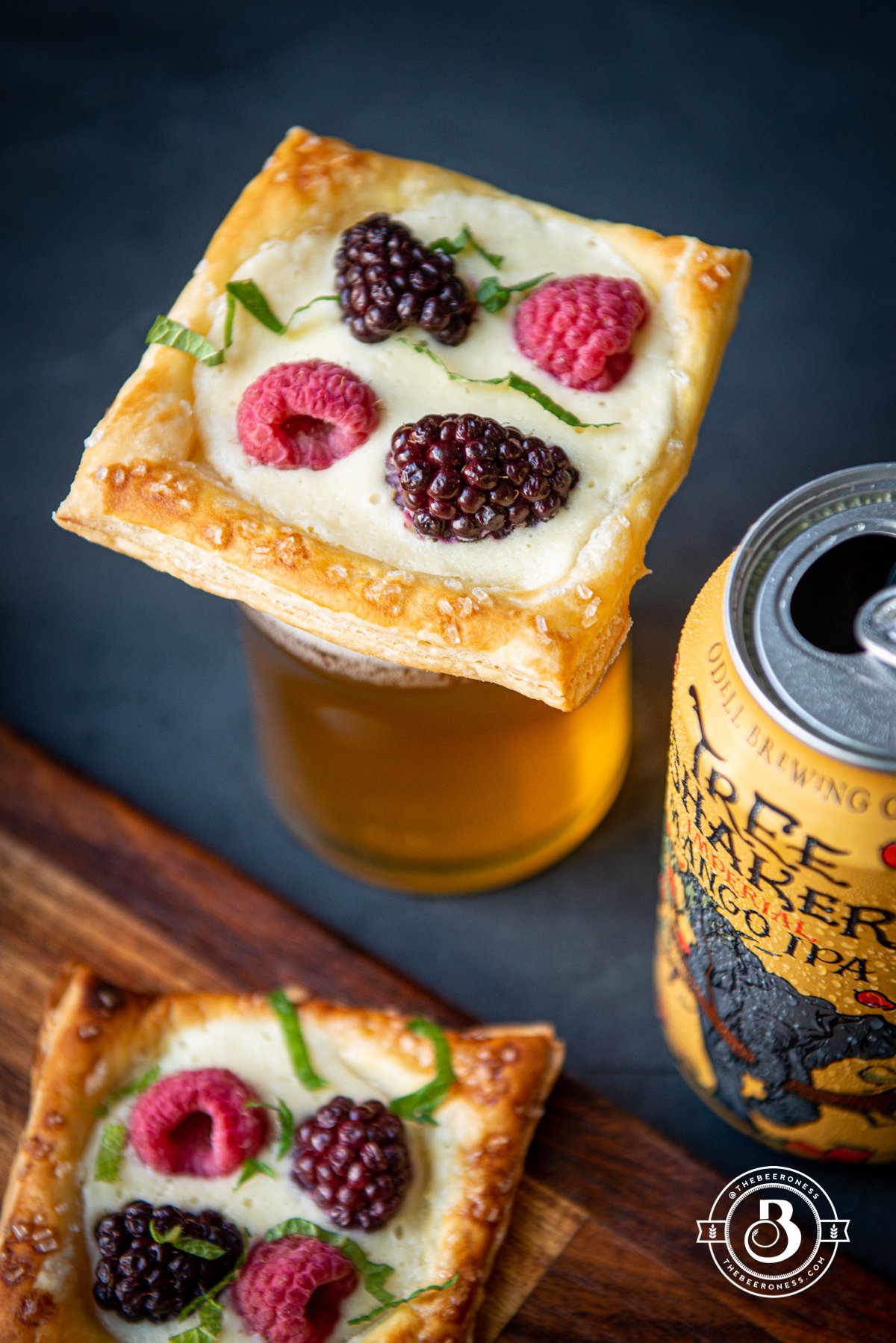 I am here to normalize beer for breakfast. Although I'm fairly certain the pandemic has already done that. The hours, days, weeks just sort of run together like a watercolor painting. The upside is beer for breakfast so let us focus on that for now.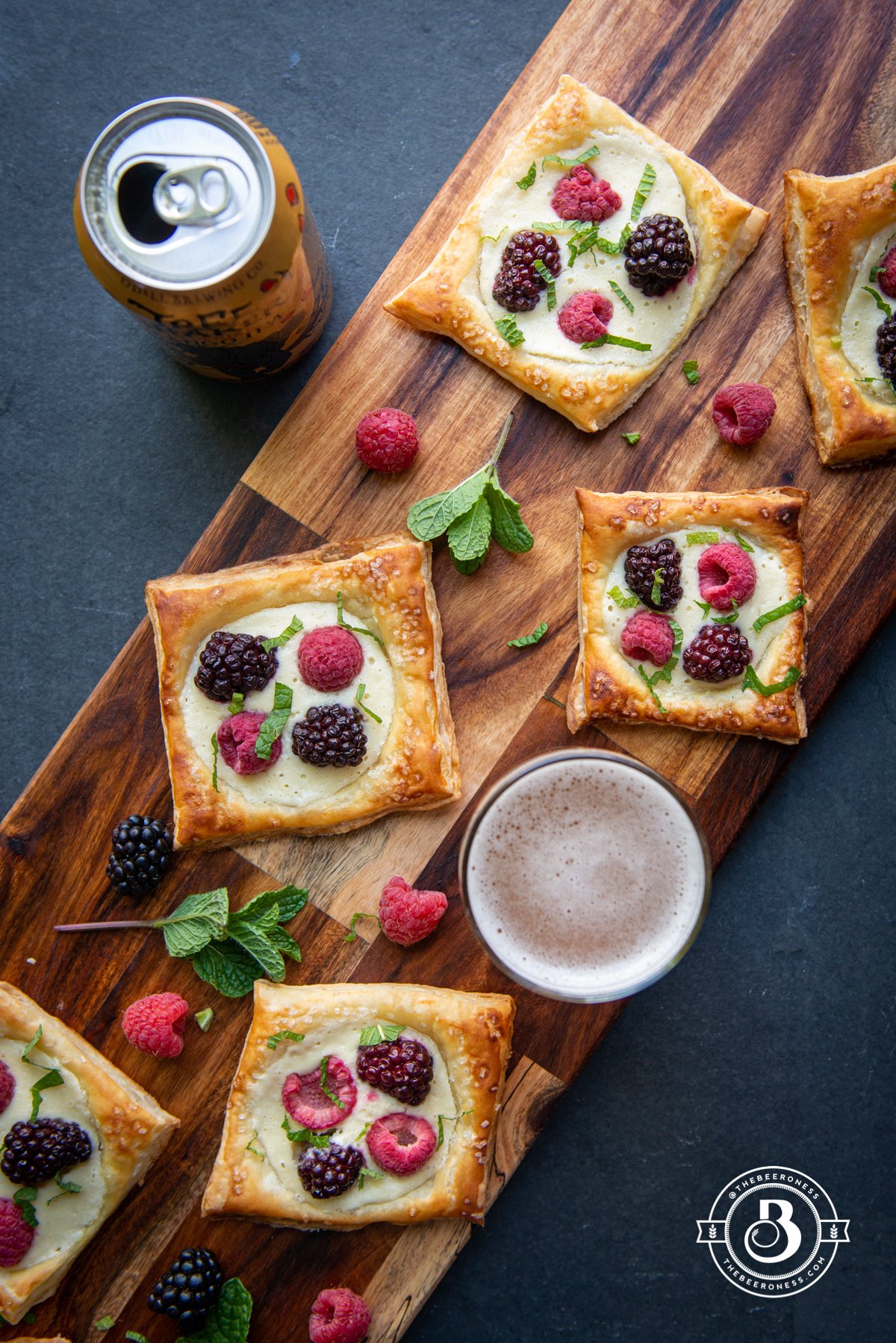 You're probably thinking "why did you use a mango beer in a recipe that doesn't have mango?" You weren't thinking that, but you are now, amirite?
There is a reason for that, I promise. Although a recipe with mango wouldn't be a bad pairing for this beer, it wouldn't be ideal. You'd lose all the mango flavors in the beer to the flavors of mango in the dish. BUT if you drink the beer with a lovely little breakfast tart that has berries, mint, and nice little cream cheese spread those flavors will bring out the mango in the beer. See? I've learned a thing or two over the past I-can't-even-count-the-number of years of cooking with beer.
I used Mango Tree Shaker from Odell because I love those guys and I need them to remain open during "these uncertain times" until I can actually visit them in person. Which may be a while, but it must happen at some point.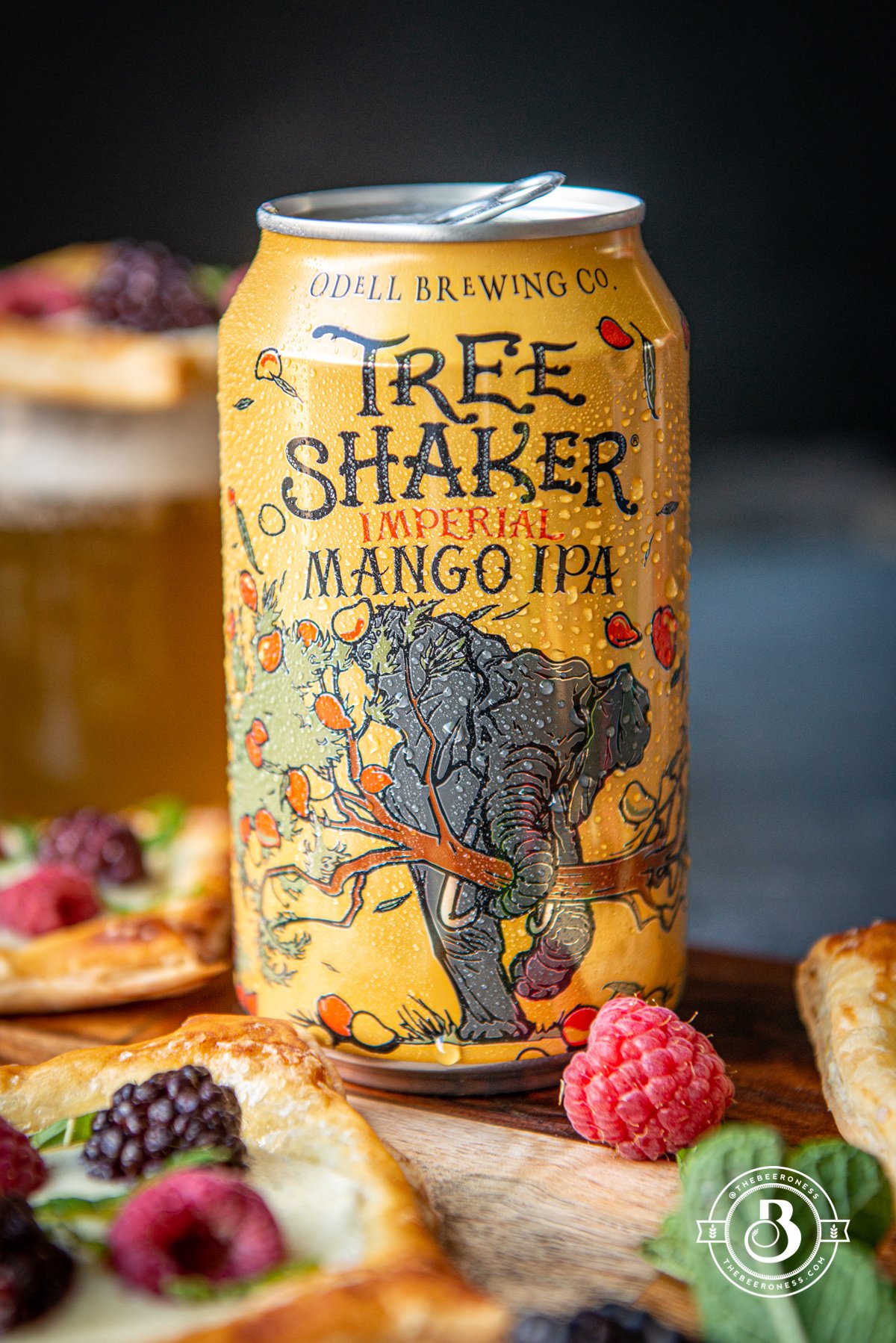 Mixed Berry Beer For Breakfast Pastries
Ingredients
1

sheet puff pastry

1

large egg

¼

cup

(57g) beer

pale ale, pilsner, wheat beer

4

oz

(½ of a standard brick) cream cheese

3

tablespoons

(42g) granulated sugar

2

tablespoons

(16g) flour

1

teaspoon

vanilla extract

½

teaspoon

salt

½

cup

mixed berries

raspberry, blackberry, blueberry

minced mint or basil
Instructions
Preheat the oven to 400°F.

Roll out the puff pastry on a lightly floured surface a few times in each direction.

Cut the puff pastry into 12 equal squares.

Score each square with a ½ inch broader (do not cut all the way through, just add a lightly scored line) then prick the center of each pastry with a fork a few times.

Transfer to a baking sheet (or two) that has been covered with parchment paper.

In a small bowl stir together the egg and beer with a fork until well combined.

In another bowl add the cream cheese, sugar, flour, vanilla, salt, and half of the beer-egg mixture (about ¼ cup or 54g) reserving the remaining beer mixture. Beat with a hand mixer until well combined.

Drop 1 to 2 tablespoons of the cream cheese mixture into the center of each pastry. Top with berries.

Brush the edges of the pastry with the remaining beer-egg mixture.

Bake for 12-16 minutes or until the puff pastry edges are golden brown. Remove from the oven and allow to cool before serving.

Sprinkle with mint (or basil) prior to serving.