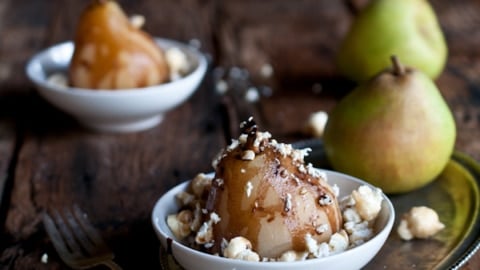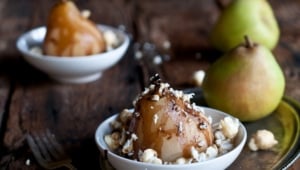 One of the perks of blogging is the invitations for the behind the scenes tours of places you'd never be allowed in otherwise, to fully indulge the Food Geek in all of us in the how it's made process that thrills and fascinates those of that have dedicated our loves to internet food. The vast majority of these invites I turn down. The ones I accept are only from companies I can get behind.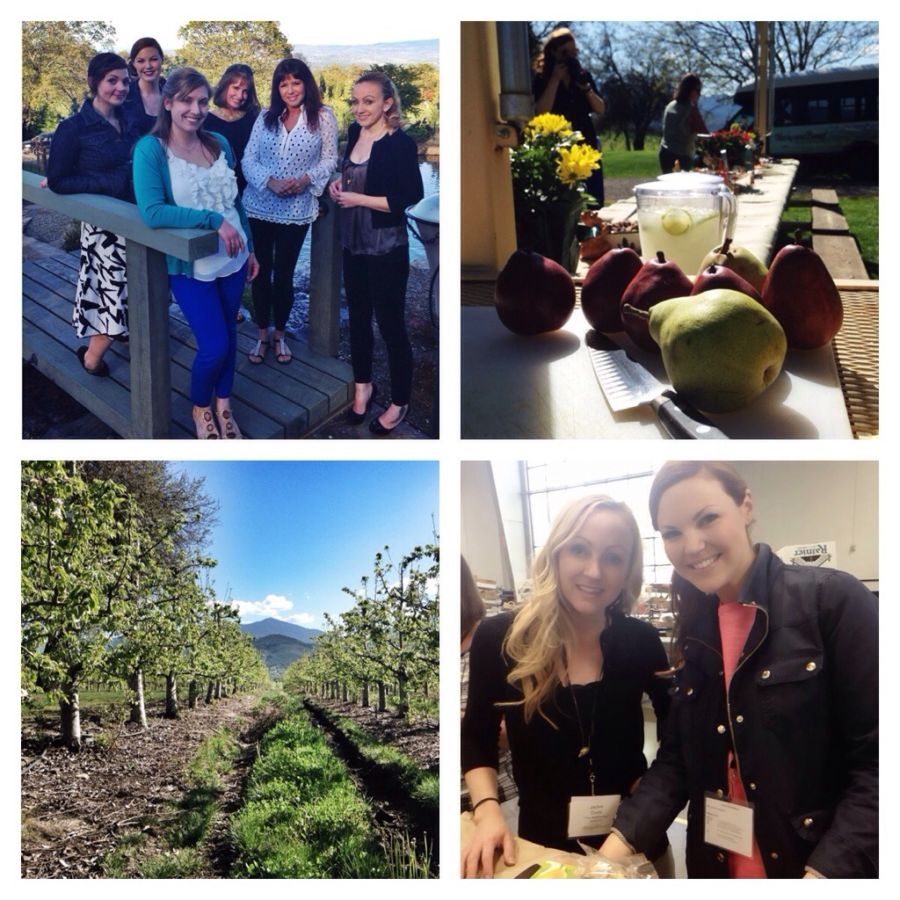 Harry & David is a fantastic Pacific Northwest company. Although I choose to highlight their pears and Moose Munch, they're so much more. They even have a well stocked bottle shop section of their Harry & Davids company store in Medford Oregon, I picked up a bottle of Alameda My Bloody Valentine and Walkabout Jabberwocky Ale. I was also amazed that this company that does such large volumes or candy, fruit, wine and gifts was run by a small and dedicated team. They all seemed to know each other, support each other and value the quality of their products. It's exactly the type of company I want to support.  Plus there is talk of beer cheese dip and beer bread mixes making their way into the Harry and David baskets, something I'm definitely keeping an eye out for.
Until then, I've poached some pears in beer and smothered them with beer chocolate sauce and topped it with some of that famous Moose Munch for a little texture.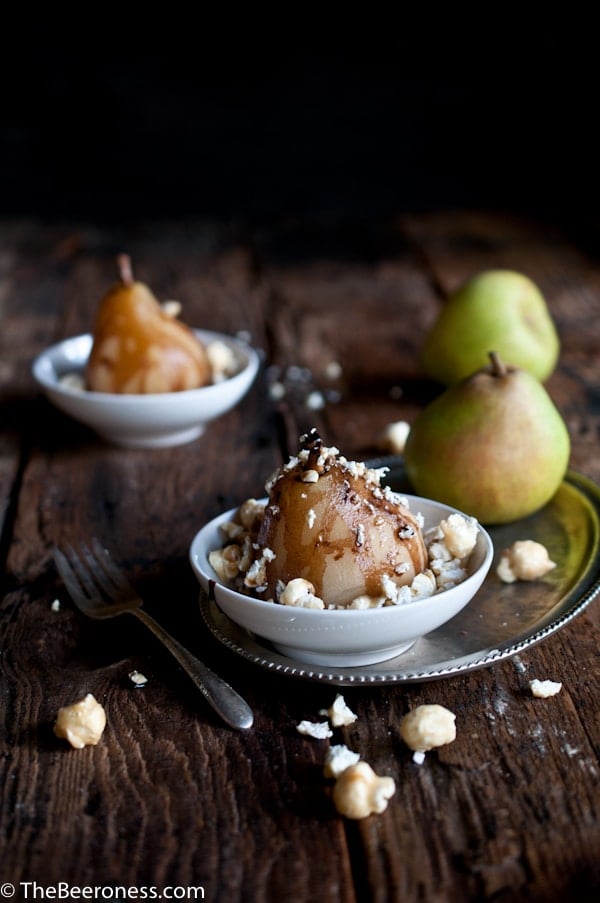 Beer Poached Pears with Chocolate Stout Fudge Sauce and Moose Munch Crumble
Ingredients
3

cups

beer*

1

cup

sugar

plus 1/3 cup, divided

1

tsp

vanilla extract

1

tsp

whole cloves

2

large Comice pears

peeled

hot water

¼

cup

chocolate stout

3

tbs

corn syrup

¼

cup

cocoa powder

1

cup

Moose Munch caramel corn

rough chopped
Instructions
In a large pot over medium high heat add the beer, 1 cup sugar, vanilla, cloves. Bring to a simmer. Add the pears and enough hot water so that pears float. Cook until the pears are fork tender, 15-20 minutes.

In a separate pot add the chocolate stout, corn syrup, remaining 1/3 cup sugar and cocoa powder, bring to a simmer. Cook, stirring occasionally, until thickened, about 8 minutes.

Drain the pears and add to small bowls. Drizzle with chocolate sauce, sprinkle with chopped Moose Munch.
Notes
*For the poaching liquid you want a malty beer, but not a dark beer (dark beers may change the color of the pears). Look for a Belgian ale, brown ale or amber ale.
*You can also use regular caramel corn in place of Moose Munch.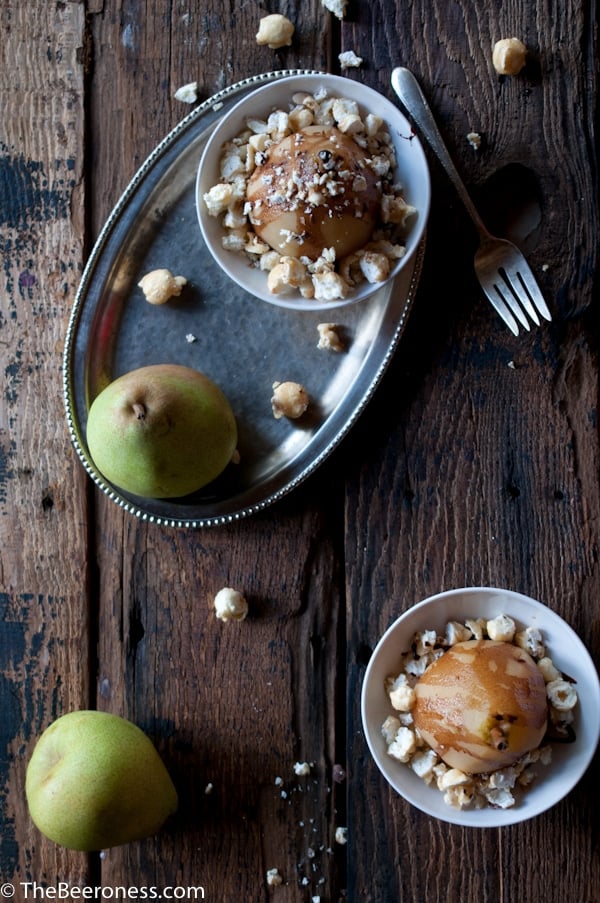 Harry & David paid all the expenses for the trip , but this post was not sponsored or expected.
All opinions are my own. 
Connect with Harry & David:
Web ~ Facebook ~ Twitter ~ Instagram ~ Pinterest
Other blogger's posts: