Brown Butter Sage Hummus & And The Web's Top Ten Hummus Recipes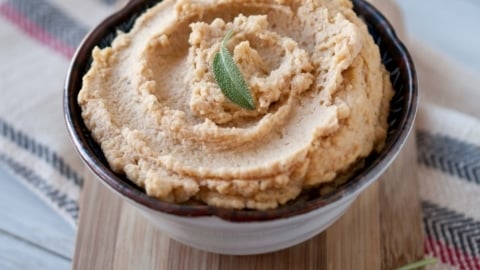 There seems to be something so paltry and vapid about trying to talk about hummus when half of the United States is bracing for an epic natural disaster.
Because it seems to be only in those times when the brushes with disaster get top billing in our lives that we take the time to be thankful, today seems to be the prefect hour. Take a moment to relax the expectations you had for today, step back and be grateful and thankful for what you do have. And send thoughts, prayers and love to those on the East Coast who could possibly lose today what you forgot to be be thankful for yesterday.
Ingredients
1/2 cup heavy cream
1 envelope dry active yeast
5 cups bread flour
1/4 cup dry milk powder
1/4 tsp salt
2/3 cup wheat beer, room temperature
3 eggs
1/4 cup honey
4 tbs unsalted butter, softened to room temp

To Brush On Top:

4 tbs melted butter
1 tsp honey
1/2 tsp coarse salt

Makes 16 rolls
Directions
Add the cream to a microwave safe dish. Heat for 20 seconds, test temperature and repeat until cream is about 110 degrees. Add the yeast, set aside until foamy, about 5 minutes. If the yeast does not foam, it isn't good. Discard it and try again.
In the bowl of a stand mixer add the flour, salt and dry milk powder, mix until well combined.
Add the cream and the beer, mix until combined. It will look dry and shaggy.
Add the eggs, one at a time, mixing between additions.
Add the honey and butter and allow to mix until the dough forms a smooth and shiny ball that isn't sticky, about 8-10 minutes.
Coat the inside of large bowl with oil. Form the dough into a ball and add to prepared bowl. Cover the bowl tightly with plastic wrap and allow to rise in a warm room until doubled in size. This will take between 1 and 2 hours depending on the temperature of the room.
Punch the dough down, and knead lightly for about 1 minute.
Cut the dough in half, then cut each half in half. You will now have 4 equal size pieces. Cut each piece in half to create 8 equal sized pieces. Cut each of those in half to give you 16.
Roll each piece of dough into balls, place into a baking dish with a bit of space between each roll (you might need two baking pans to accommodate 16 rolls).
Cover and allow to rise until about doubled in size.
Heat oven to 400 degrees.
Combine the melted butter and honey. Brush the top of the rolls with honey butter mixture, sprinkle with salt.
Bake at 400 for 12-15 minutes until golden brown.
https://domesticfits.com/brown-butter-sage-hummus-and-the-webs-top-ten-hummus-recipes/
Copyright �© TheBeeroness.com
1 . How to Soak Chickpeas for Hummus (no cans needed!) -The Shiksa
2. White Bean & Garlic Hummus – Bran Appetit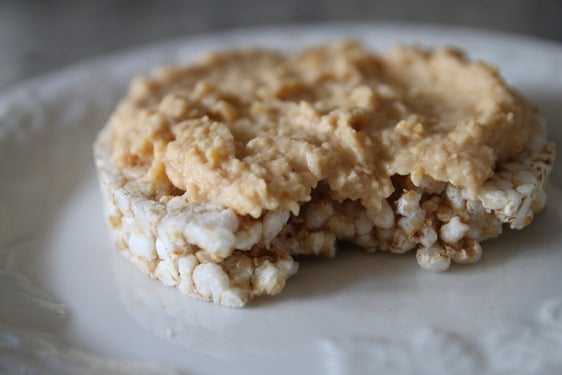 3. Truffle Roasted Tomato Hummus – Bake Your Day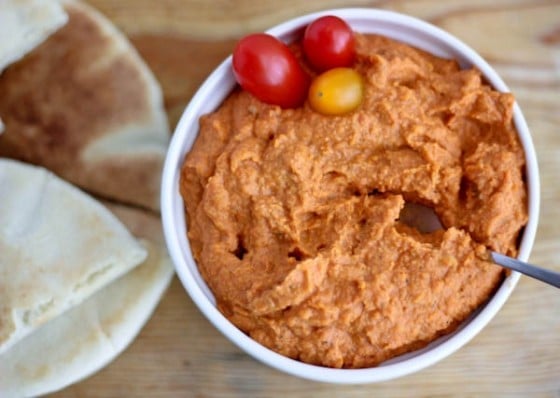 4. Beet Hummus – Heather Christo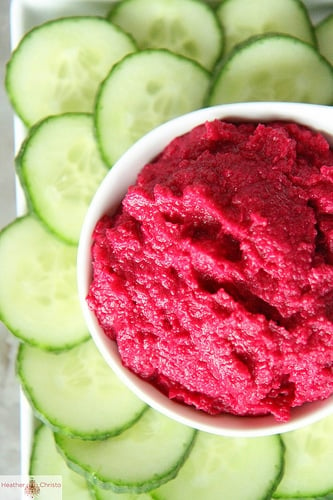 5. Zucchini Paleo Hummus – Amazing Paleo
6. Edamame Hummus  – Oh My Veggies
7. Jalapeno IPA Hummus – The Beeroness
8. Pumpkin Hummus – Domestic Fits
9. Bacon Hummus – Just A Taste
10. Chipotle Hummus – Domestic Fits