Brie Cheesecake Bars with Sour Ale Roasted Cherries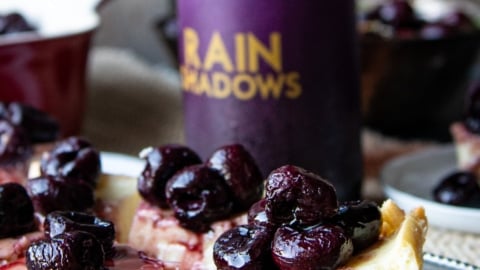 Brie Cheesecake Bars with Sour Ale Roasted Cherries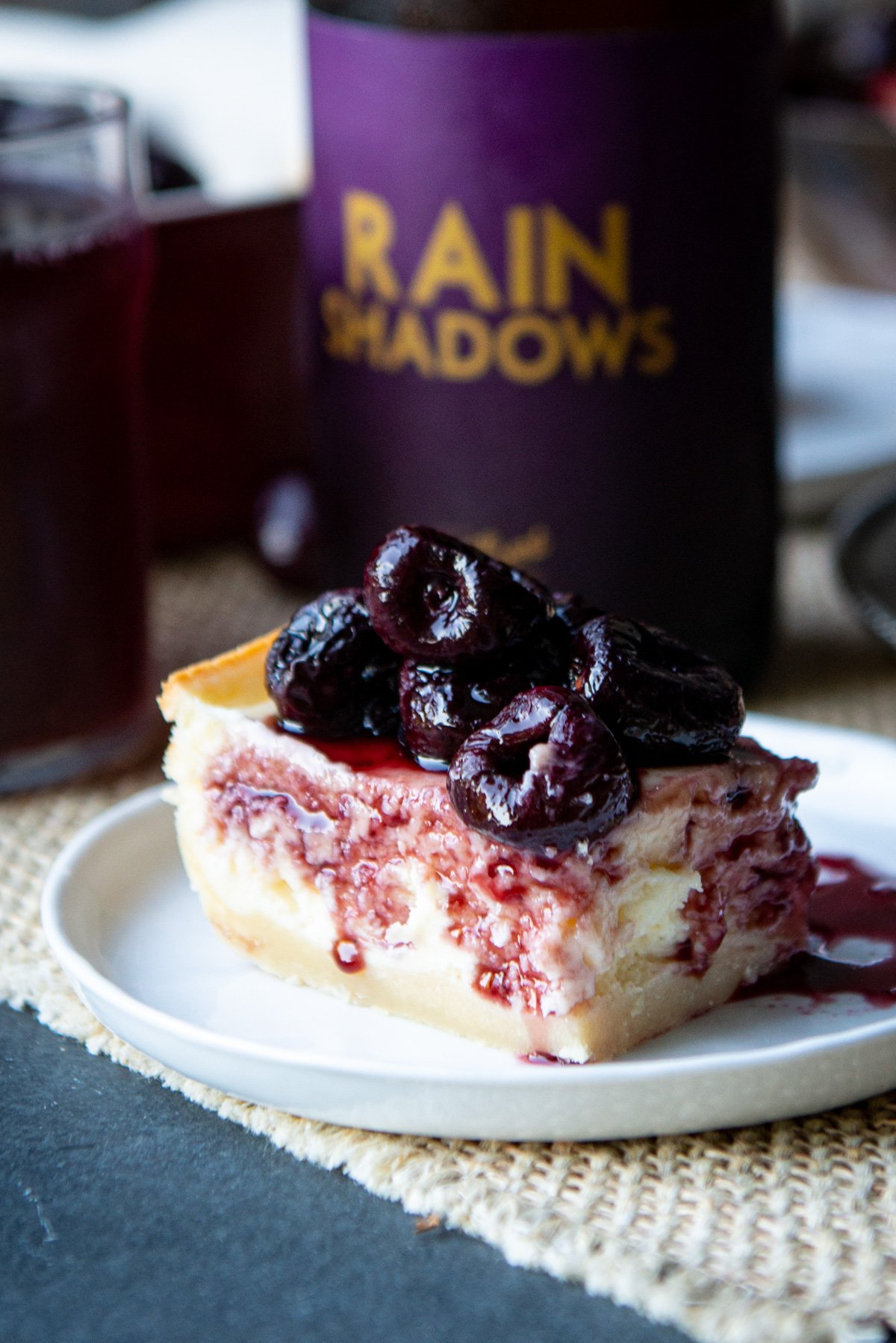 Cheesecake is my love language, but I have another one. It's feeding people. I'm like an Italian grandmother with a dairy fixation who thinks you're too skinny and you need to eat more so you'll be big and strong! So I made you a cheesecake but I didn't stop there (oh wait, there's more!) I roasted some cherries in beer because I know how to have a good time.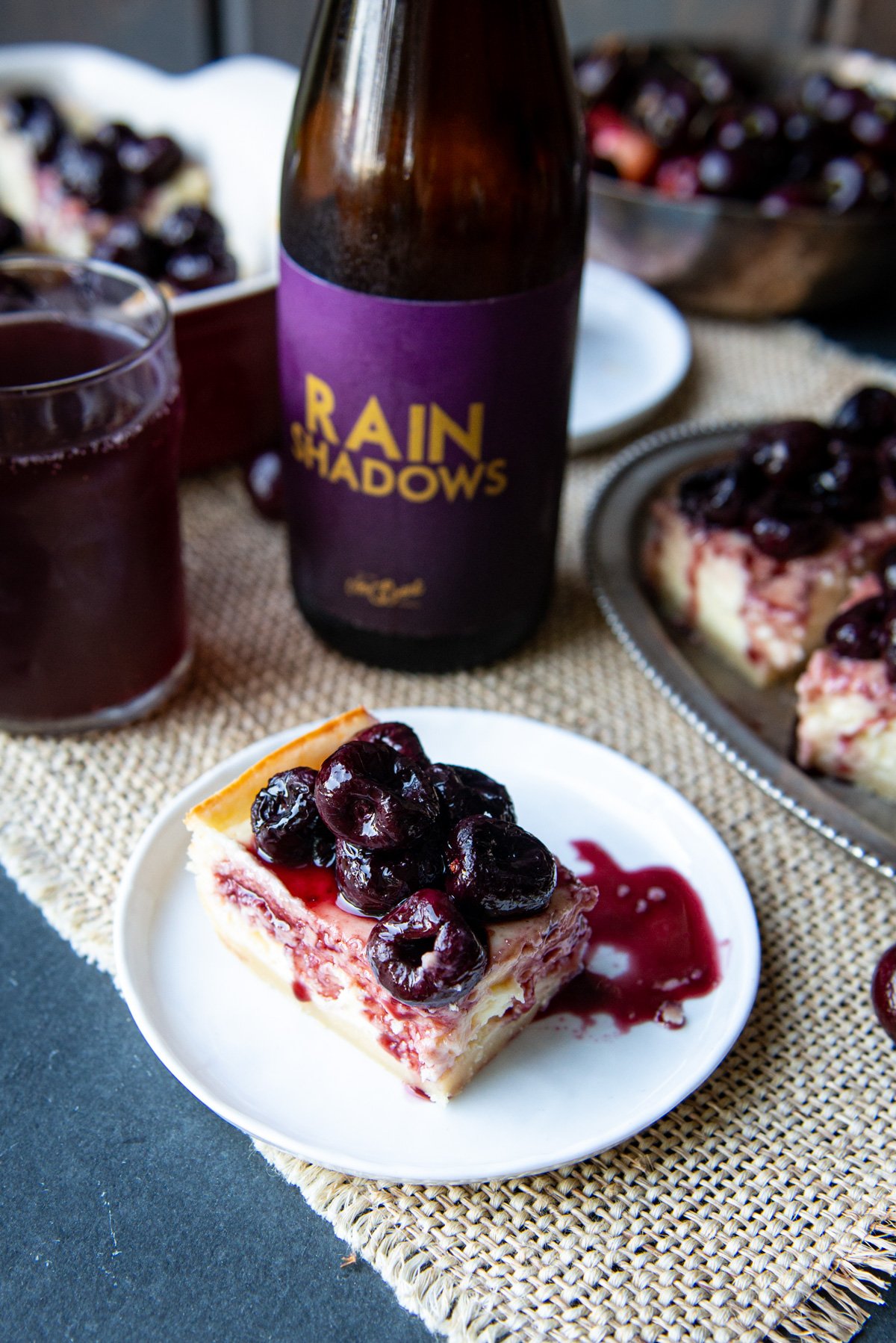 I have to admit to you that I wasn't entirely sure how these suckers would taste once I roasted them, would they even work with this dreamy brie cheesecake?! Spoiler alert: they DO. The combo is incredible and I give my full endorsement but I am also currently in love with all the cherries, all the time. If you come to visit me you will most likely be served cherries immediately upon arrival. But I will also give you a beer so hopefully, you will just put up with my pushy cherry fixation.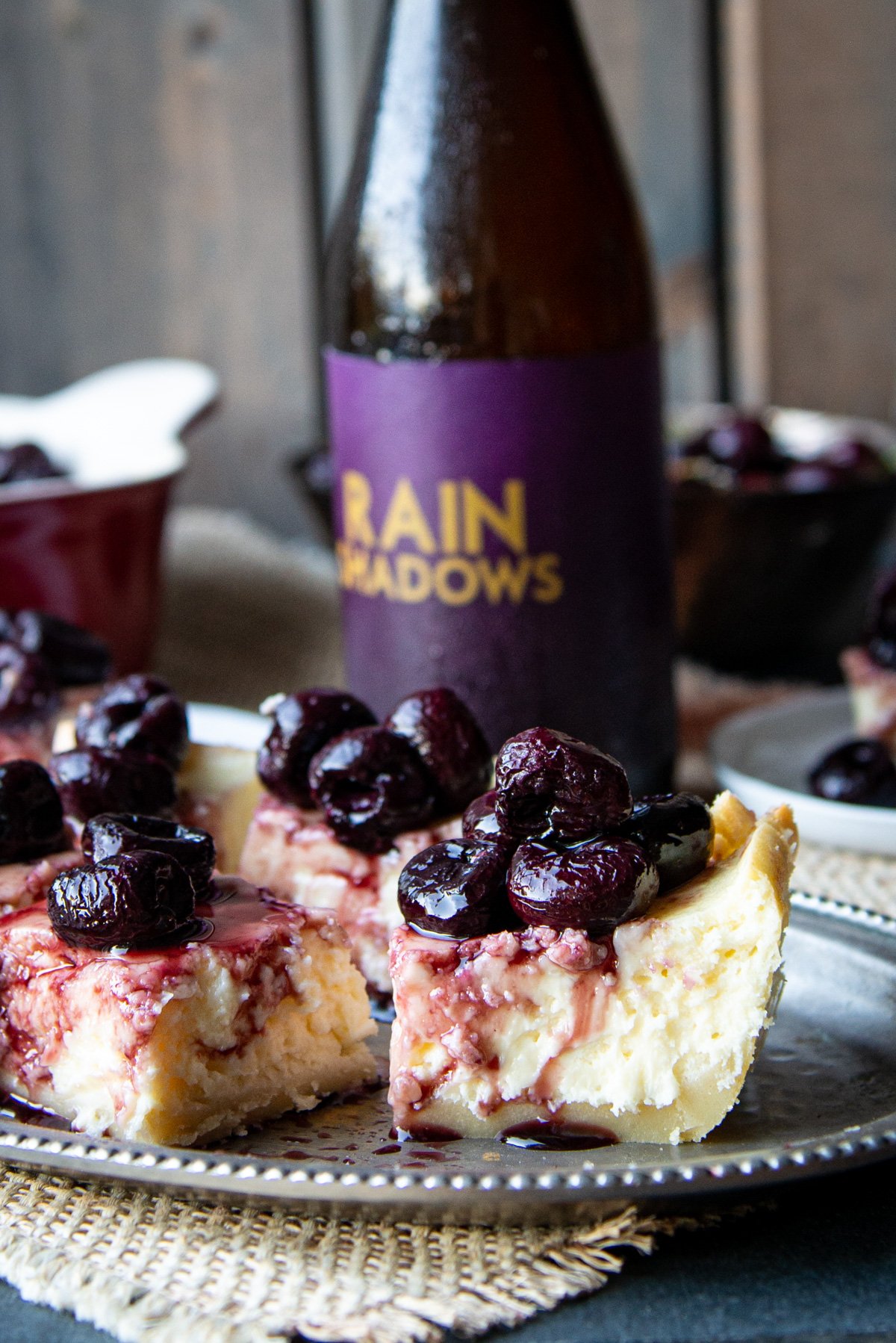 I used this Rain Shadows from Von Ebert, a great little brewery out of Portland. It's an award-winning beer with gorgeous but subtle flavors that work really well with cheesecake and cherries, as well as hot weather and Italian grandmothers who try to feed you all the things.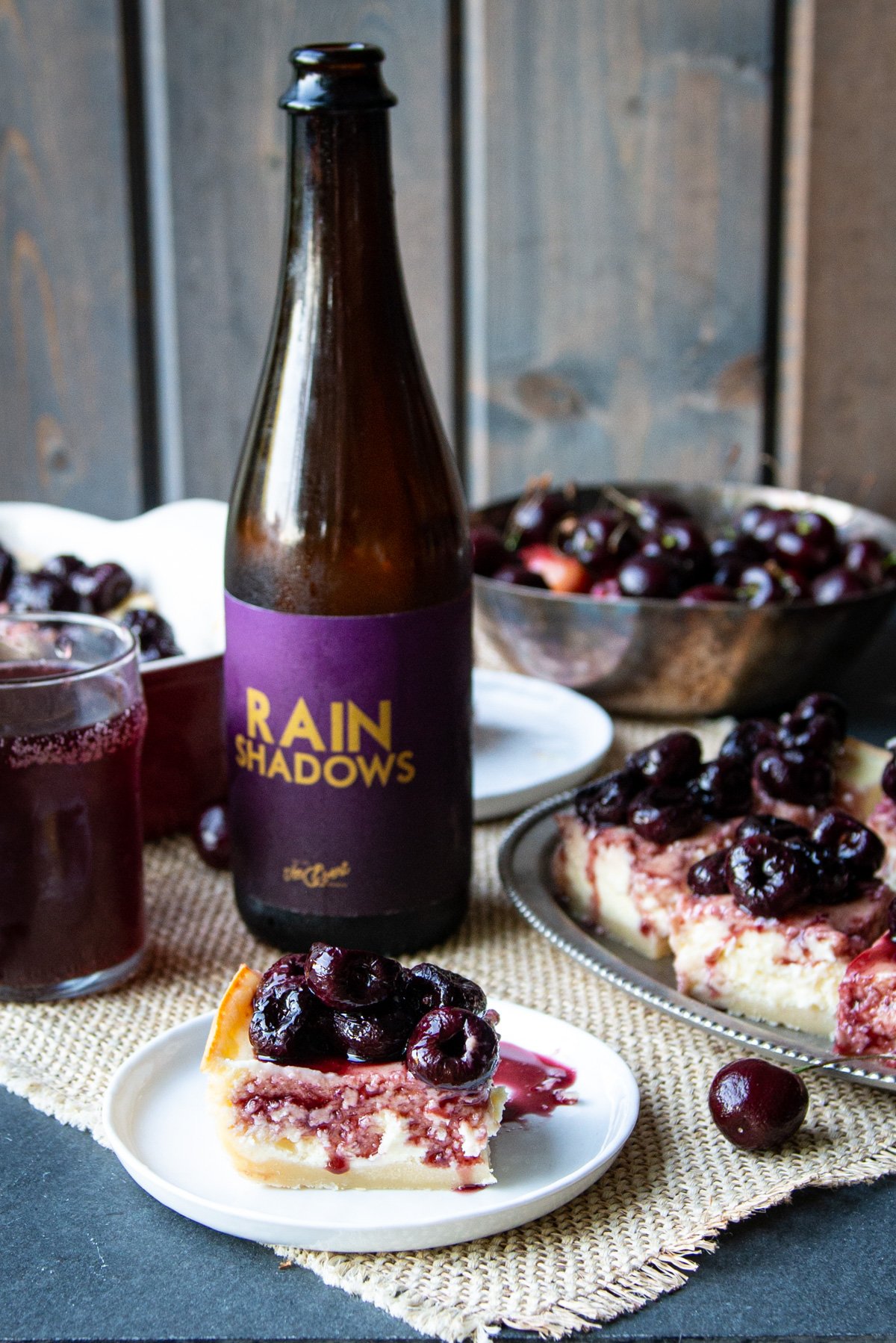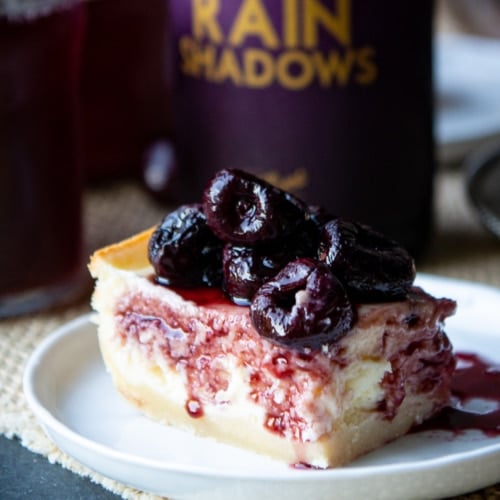 Brie Cheesecake Bars with Sour Ale Roasted Cherries
Ingredients
Crust:
1

cup

(120g) all purpose flour

1/3

cup

(40g) powdered sugar

½

teaspoon

(3g) salt

8

tablespoons

(114g) unsalted butter, cut into cubes

1

teaspoon

(3g) vanilla extract
For the cheesecake:
16

oz

cream cheese

8

oz

brie

weight after rind removed

1

cup

(200g) white sugar

1

teaspoon

vanilla extract

3

large eggs

1

teaspoon

(6g) salt
For the cherries:
½

cup

(100g) brown sugar

1

(6g) teaspoon salt

½

cup

(113g) sour ale

1

lbs.

pitted Bing cherries
Instructions
Preheat the oven to 300°F.

Add the flour, powdered sugar, and salt to a food processor, pulse to combine.

Add the butter and vanilla extract, process until well combined.

Line an 8x8 baking dish with parchment paper. Press the crust into the bottom of the pan in an even layer.

Add the cream cheese to the bowl of a stand mixer, beat on high until starting to look creamy and slightly fluffy, about 3 minutes.

Cut the Brie into chunks. While the mixer is running on medium speed add the chucks a few at a time mixing until the brie is well combined with the cream cheese

Add the sugar and salt, beating until well combined.

Add the eggs and vanilla one at a time, waiting until fully combined before adding more.

Pour over the crust in an even layer.

Bake for 55 minutes or until the center doesn't slosh when the pan is nudged, but still jiggles a bit (cheesecake will firm up as it cools). Remove from oven and allow to cool to room temperature before adding to the fridge to cool. Cheesecake is best made a day a head of time.
Make the cherries.
Preheat the oven to 425°F.

Add the brown sugar, salt and beer to a large bowl, stir to combine. Add the cherries, toss to coat.

Add the cherries to a baking pan in an even layer. Roast for 20 minutes in the oven or until the cherries are soft and the beer mixture has turned to syrup.

Add the cherries and syrup to the top of the cheesecake, chill until ready to serve.

Cut the cheesecake into squares to serve. Alternately, you can cut the squares, plate them and then add the cherries to the top.